When going abroad, a VPN can come in handy to access Kik. It'll help you stay connected with your friends in places that restrict the use of the instant messaging app.
The problem is that you can encounter a connection error message when you turn on your VPN. So, what then?
Keep reading to understand why Kik might not be working with your VPN and how to fix it.
Why is Kik blocking your VPN?
These are the likely reasons:
🚫VPN server block — Kik might ban IPs with an unusually high number of connections as they're generally shared by multiple parties.
💾Faulty VPN hardware — VPN servers might malfunction or be under maintenance.
🕵️Government censorship — The jurisdictions that restrict the use of Kik tend to dislike VPNs too. Governmental censors have the means to spot VPN traffic, so it's easy for them to block it.
🔀Enabled split tunneling — If you activate your VPN's split tunneling feature, your Kik traffic could accidentally bypass the encrypted tunnel and broadcast your real IP address.
👴Outdated VPN software — An old VPN version might fail to spoof your location when chatting on Kik.
💩Substandard service — Any VPN that leaks IP or DNS data isn't worth using.
How to fix Kik if it's not working with your VPN?
Do the following:
1. Try another VPN server
Here's how to do on Surfshark VPN on Android:
Open the app and tap on Locations.
Choose your preferred country or city where the messaging app is unrestricted.
Once connected, open Kik again to see if it works.
This simple method can immediately get around VPN IP bans and isolated cases of server downtime.
2. Turn on VPN obfuscation
Here's what to do to activate this advanced feature on Surfshark VPN for Android:
Open the app and tap on Settings.
Proceed to VPN settings.
Choose Protocol.
Select either OpenVPN/UDP or OpenVPN/TCP to be in Camouflage mode.
Reconnect your VPN.
Hang out on Kik like you never left home.
Obfuscation is an advanced feature that erases any evidence of VPN traffic, making it seem like a regular Internet connection.
3. Check split tunneling exceptions
Here's how to do that on Surfshark's Android app:
Open the app and tap on Settings.
Proceed to VPN settings.
Choose Bypasser.
If Bypass VPN is enabled, check the bypass list.
If you see Kik, uncheck it.
Reconnect your VPN.
Enjoy using Kik.
This method makes sense when Kik is not working with your VPN, but your other mobile apps are.
4. Update your VPN software
All sorts of performance issues transpire when your VPN's version is old.
So, if you don't get any prompt to download its most recent version, you may have to reinstall it.
That way, you'll ensure your software is free from bugs before trying to unblock Kik with it.
5. Switch to a better VPN service
If you tried all of our above recommendations and got no positive results, it could mean that your VPN software is insufficient.
Generally, free or low-tier VPN services don't have good track records.
That's why it's wise to stick to reputable VPN services like Surfshark VPN. Here's how to get started:
Visit Surfshark's site to buy a premium VPN plan and create an account.
Download the dedicated mobile app for your Android or iOS device.
Once installed, open Surfshark and connect to a suitable server.
We find Surfshark VPN incredibly useful for unblocking Kik in regions that don't welcome it because it has 3,200+ servers in 100 countries and territories.
In other words, it has hardware nearby wherever you might need it.
In addition to VPN obfuscation, it boasts exceptional location spoofing capabilities like rotating IP, GPS data override, and MultiHop.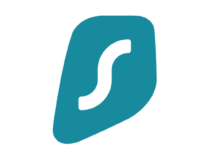 Surfshark
Access anything on the web, even in the most restrictive environments with this premium VPN service.
And one more thing.
Does Kik block VPNs?
Kik doesn't officially block VPN services. If you're experiencing challenges, there's a chance they're unrelated to the platform.
Here's why:
An unreliable VPN is likely to expose your real location. The same happens when using free providers that promise bells and whistles.
Such services commonly assign users spammed IP addresses. As such, Kik may block access to your account to safeguard your security.
Other issues like government and ISP censorship are also to blame. They normally employ aggressive filters capable of blocking poorly-configured VPNs.
Your choice of a tunneling protocol can also cause Kik to block you. Use options like WireGuard, OpenVPN, and L2TP/IPSec for enhanced location spoofing.
It's also advisable to update your VPN software regularly. An older version may malfunction and fail to bypass Kik's geo-blocking filters.
Wrap up
It can be frustrating when Kik is not working with your VPN, especially when you need to connect to your friends and loved ones.
Thankfully, our tips are simple to follow and highly effective.
Do you agree with our recommendations? Share your experience in the comments!