Boasting more than 30 million daily active users, PUBG is one of the most popular battle royales to exist. These many players put a lot of pressure on its servers and it may lead to lags and ping spikes.
The game has servers in America, Europe, the Middle East, and Asia. If you connect from places that are far out of these regions, you will most likely have to deal with latency problems.
Using a low ping VPN alongside PUBG will allow you to connect to servers that are closer to the PUBG gaming server, which can significantly increase speed for better ping rates.
Why do you need a VPN for PUBG?
Decrease ping rates for better gaming: connect to low-ping servers to avoid latency issues in the game
Bypass geo-restrictions: use a VPN to change your virtual location and access PUBG from banned countries like China, India, Jordan, Bangladesh, Nepal, Afghanistan, and Pakistan
Get rid of connection related issues: VPNs can lower ping and also get rid of FPS drops and stuttering
What are the best low-ping VPNs for PUBG?
1. ExpressVPN – Best overall VPN for PUBG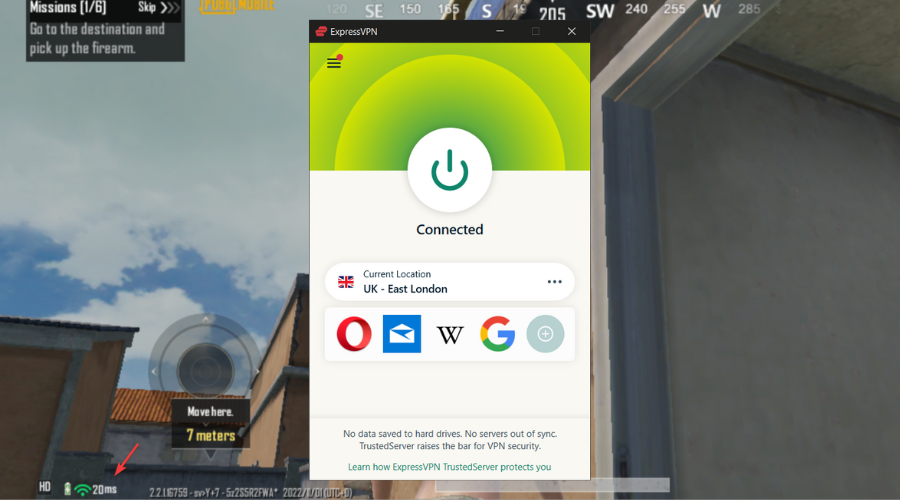 ExpressVPN is arguably the best low-ping VPN for PUBG. It offers lightning-fast speeds which ensure you enjoy playing your game with minimal ping, lag, or delay.
It allows you to access PUBG from restricted countries by being undetectable and automatically immediately replacing any detected server using their large network.
You have a lot of server locations to choose from (5000+). This can help you to connect to a server closer to the game hosting server so you can enjoy smooth gaming sessions.
Also, using a VPN to access PUBG (and other online games) helps to reduce the risk of your data and information being logged or exposed to trackers or malicious users on gaming servers.
It uses 256-bit encryption and operates a no-log policy to keep your personal information secure.
ExpressVPN is compatible with Windows, Android, iOS, Linux, and macOS. They offer a 30-day money-back guarantee provided you don't enjoy using it.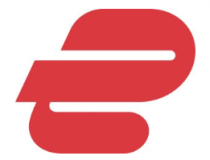 ExpressVPN
Reduce ping for uninterrupted PUBG sessions on all supported devices!
2. NordVPN – Best privacy features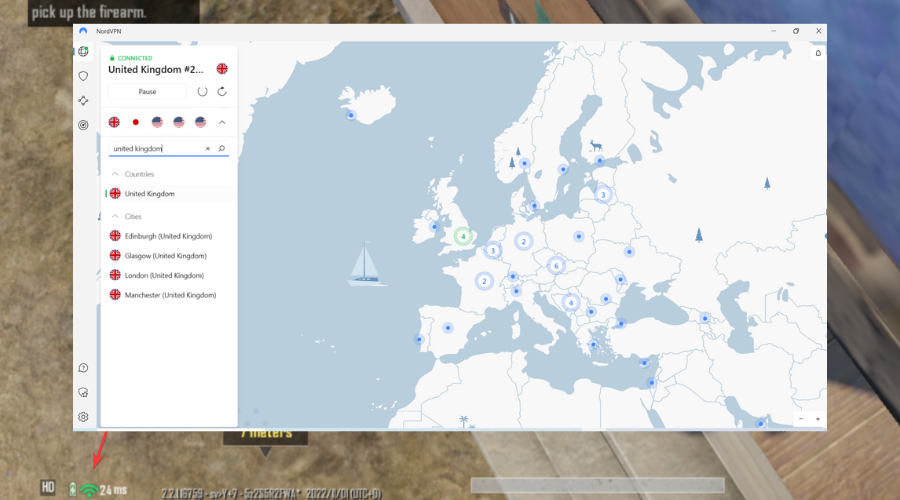 NordVPN has a high number of 5657 speedy servers in 59 countries. All these servers are fast, have low ping rates, and are efficient in bypassing geo-restrictions for PUBG as well as unblocking other banned websites.
With NordVPN's split tunneling feature, you can set up the traffic that comes from PUBG to go through only the VPN tunnel. This helps to ensure connection stability without affecting how your other apps use the internet.
Also, it has obfuscated servers that further help to keep users strictly anonymous during their online browsing sessions, thereby ensuring a pleasurable gaming session.
NordVPN allows protection on 6 devices simultaneously and is compatible with devices such as Windows, macOS, iOS, Linux, Android, and Android TV. You can use it to play PUBG on all supported platforms.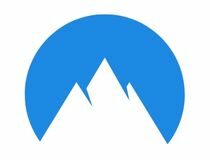 NordVPN
Use NordVPN to reduce high ping rates for seamless gaming on PUBG!
3. CyberGhost – Great multi-platform apps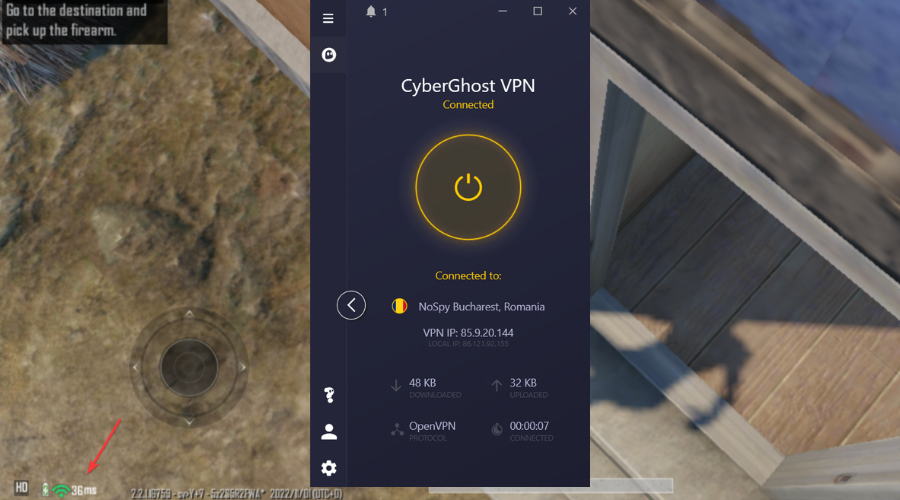 CyberGhost boasts over 9300 speedy servers spread across 91 countries so you have the opportunity to choose from numerous locations.
It has locations in all major places where the game hosts its servers, so you'll certainly find at least a few low ping VPN servers for PUBG.
You have access to dedicated servers that show the load percentage, and the number of users connected to a particular server at every point in time.
This helps you choose the best servers so you can enjoy fast connection speeds.
It uses military-grade encryption to protect its users while playing the game or during their online activities once they are connected to the VPN.
CyberGhost has a user-friendly interface and automatically connects its users to the best server. You can use it on different platforms including Windows, Android, iOS, and Mac.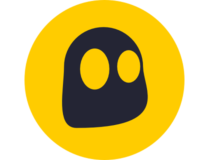 CyberGhost
Reduce your ping rates in PUBG by connecting to an optimal CyberGhost server!
4. Surfshark – Affordable and reliable option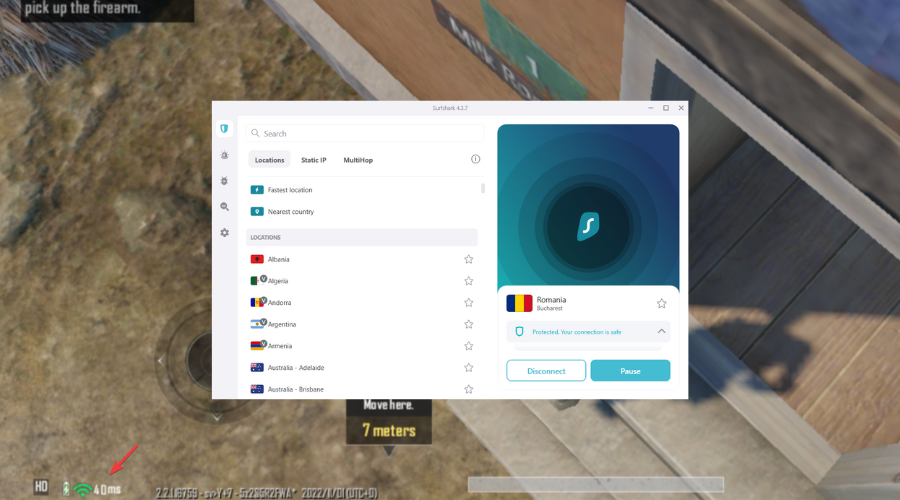 No surprise that Surfshark made this list. Surfshark combines affordability and super fast speeds with its 3200+ servers in 100 countries.
This VPN has a split tunneling feature that channels all your internet traffic from individual apps through a dedicated tunnel.
This feature can help you dedicate all the VPN's resources to PUBG for faster speeds while you play the game, leading to low ping, lags, and spikes.
Also, it is secure and this is because it uses military-grade AES-256 encryption, two-factor authentication as well as a reliable kill switch that ensures there are no data leaks in case there is a drop in connection.
You can download and enjoy Surfshark on Windows, Android, Mac, and iOS.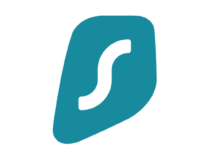 Surfshark
Find several suitable VPN servers for low-ping connections on PUBG!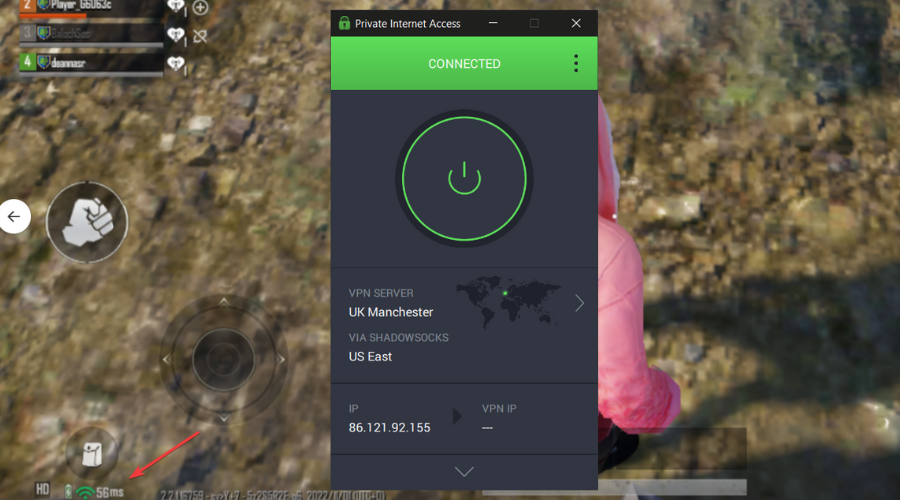 Private Internet Access has a widespread global network of 35,000 super-fast servers in 84 countries, this offers a lot of low ping VPN servers which allows you to enjoy playing PUBG with no lag.
It has a wide range of secure servers. It has a list view option where the servers are ordered based on the best ping rates for your particular connection.
Owing to its top-notch security protocols, it is the perfect choice of VPN for a gamer that cares about their online security.
With this VPN, you can reduce the risk of exposing your privacy or personal information to trackers and unauthorized third parties online.
It uses military-grade encryption and it operates a strict no-logs policy.
Also, PIA has a kill switch which ensures there are no data leaks if there happens to be an interruption in your connection.
PIA works perfectly on Windows, Android, Mac, Linux, and iOS. It also offers a 30-day money-back guarantee in case you don't like the service.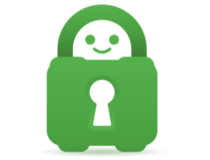 Private Internet Access
Connect to PIA before launching PUBG to get the best ping rates for seamless gaming!
VPNs are reliable tools that you can use to enhance your connection when playing PUBG.
They offer you the possibility to connect to servers that are close to the game's servers, lowering ping rates.
VPNs also help you stop ISP throttling so you don't have to worry about not being able to get a good connection because of that.