Mangago is the number one destination for reading Manga online. Unfortunately, many schools, workplaces, and even ISPs are blocking the site for inappropriate content and copyright infringement.
This leads to an error message saying that the requested file was not found, and in turn, Mangago doesn't load.
Savvy users know that encrypting your internet activity is the key to unblocking Mangago. But why has your VPN stopped working and how can you fix it?
Why is Mangago not working with your VPN?
This usually happens because your ISP or network admin has detected your traffic. I.e., the VPN is failing in some manner. Or the fact you're using a VPN has been discovered.
The most common reasons behind this include:
Server Errors – One or more of your VPN's servers are down or experiencing technical problems.
Banned Servers – Your ISP or network admin has banned the IP addresses of popular VPN servers.
Leaks – The VPN's encryption has failed or is otherwise leaking your real internet activity.
Banned Protocols – Your government or ISP is strict about VPNs and has banned entire VPN protocols.
Weak Devices – Your device is sharing other data that can reveal your web activity.
How to fix Mangago not working with VPN?
Whatever the cause of this error, the problem is quickly fixed by following these steps:
1. Change VPN server
When the error is server-related, the quickest solution is to simply connect to a different location:
Open your VPN app.
Instead of using Quick Connect, browse the full list of servers.
Choose a location you've never used before.
Wait until connected and try to open Mangago again.
Since the aim is to successfully encrypt your web traffic, the geographic location isn't important. Mangago isn't geo-blocked. However, connecting to a server close to your actual whereabouts usually ensures the best speed.
2. Use a multi-hop connection
A multi-hop or double VPN connection routes your traffic through two VPN servers to make it harder for ISPs and network admins to discover.
Depending on the provider, you may find this feature under Settings or along with the list of server locations.
NordVPN has it under the Specialty Servers menu, while Surfshark has a tab at the top of the list.
3. Use a stealth protocol or obfuscated server
Over time, some governments and ISPs have become wise to VPN usage, identifying the type of traffic rather than its content.
While they can't break the encryption itself, the lack of information is the giveaway.
Some VPNs fix this by offering a special Stealth protocol or individual obfuscated servers. This sends dummy data that makes all your activity look like regular web traffic.
Go to your VPN's Settings and find the dropdown menu for protocols.
Look for Stealth or the VPN's own branded protocol.
Alternatively, look for Obfuscated or No spy servers in the location list.
4. Use a dedicated IP address
One solution when a VPN's servers are blacklisted is to use a dedicated IP address.
This is an IP only available to you or a set number of users, so it's very unlikely to be swept up in a public blocking strategy.
CyberGhost, NordVPN, Surfshark, and PIA, all offer dedicated IP addresses.
5. Avoid IPv6 and WebRTC
VPNs sometimes fail to hide your activity when using the IPv6 network protocol or WebRTC in your browser.
You can avoid WebRTC leaks by refraining from making audio or video calls, which is the most common use of the technology.
IPv6 can often be disabled within the VPN app's settings. For example, CyberGhost offers a simple on/off slider.
You can also do it through your computer's settings:
On Windows
Open Settings > Network & Internet > Status.
Select Change adapter options, then right-click your adapter and select Properties.
Uncheck the box that says Internet Protocol Version 6 (TCP/IPv6) and click OK.
On macOS
Open System preferences > Network.
Choose your desired network and click Advanced.
Open the TCP/IP tab, and under Configure IPv6, select Link-local only.
Click OK and restart your connection.
6. Change VPN provider
If you've tried lots of different servers and Mangago is still not working with your VPN, consider switching to a better provider.
Our top pick is NordVPN due to its consistent speeds and lots of extra features that further mask your internet activity and VPN usage.
These include double VPN and obfuscated servers. There's even an option to connect to Tor/Onion over a VPN server if you're in a censored country or on a particularly strict network.
Here's how to get set up:
Visit NordVPN's website, create an account, and pick a subscription.
Download the relevant app for desktop or mobile and log in with your credentials.
Click Quick Connect to hook up to the current fastest server. For most users, this will be enough to unblock Mangago.
If you still receive an error, disconnect and go back to the list of server locations, then click the Specialty servers arrow.
Try Double VPN > Obfuscated Servers > Onion Over VPN, in that order.
This will make your traffic incredibly hard to track and you'll be able to unblock not only Mangago but various other geo-restricted platforms, such as DMM, as well.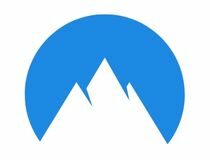 NordVPN
Bypass any Mangago restrictions and ensure your browsing privacy with NordVPN.
Wrap up
Mangago not working with VPN connections is rarely a permanent problem.
By changing servers or tweaking a few settings, you can bypass strict networks, ISPs, and even government censorship.