MLB.TV is the official streaming platform for US Major League Baseball. It's available across the world, though restrictions apply where there's already a traditional television deal.
This is called the MLB blackout and affects local team games, nationally broadcast games, and the MLB postseason.
Whenever you find yourself blocked from streaming a game, using a VPN with a server in a permitted location can unblock the content.
The streaming service also provides open access to the MLB's historical library, player features, documentaries, and classic programs.
Why does MLB.TV block local games?
MLB.TV blocks games for subscribers who reside in their local club's television territory. For example, if you live in Detroit, you typically can't watch any home or away Detroit Tigers games on the platform.
That's because MLB has an exclusivity deal with Bally Sports Detroit, a local television network.
Fans are expected to watch the games via their traditional cable or satellite provider instead of MLB.TV.
Such Exclusivity deals impact every team in the league, making MLB.TV a service for superfans to watch all the games outside of their own region.
Blackouts also prevent US users from watching many national broadcasts and the postseason, which is distributed between ESPN and Fox Sports.
Unblocking your local club games and national coverage requires clever use of VPN servers.
How to unblock MLB games?
To unblock regular and offseason MLB games in your area, you must make your location appear to be somewhere else.
For example, our hypothetical Detroit Tigers fan might use a VPN to set their location to New York.
This means they can watch all season games except the Mets and the Yankees. And most importantly, the Detroit Tigers are unlocked for viewing.
Another option is to sign up with an international account from a country that doesn't have any MLB.TV restrictions. For example, France, Denmark, Egypt, Japan, and many others can access all content, albeit with a 90-minute time delay.
This means you can watch nationally televised games and the postseason, including the World Series.
Note: Some international markets are restricted too. One example is the UK, which has MLB coverage on BT Sport.
Due to its excellent streaming speeds and worldwide servers, we'll show you how to set up an MLB.TV account on all your devices using ExpressVPN:
On desktop
To watch an MLB game blocked in your area on Windows or macOS, follow these steps:
Subscribe to ExpressVPN and download the suitable app for your device.
Follow the simple installation instructions.
Click the three dots location button and pick a location outside your local area.
Click the big power button and wait to be connected.
Log into MLB.TV via your web browser.
You should now be able to stream your local team or other blacked-out content.
Once the stream is over, log out of MLB.TV and disconnect ExpressVPN.
When you log in again, you're back to watching out-of-market games only.
On Android
The following steps will unblock MLB games on Android devices:
Subscribe to ExpressVPN and download the Android app, which comes with a 7-day free trial.
Tap the three dots location button and either swipe or search for a location outside your area.
Tap the big on/off button and wait to get connected.
Open the MLB app for Android and log in.
You'll now be able to stream your local team's games or other blocked content.
If the VPN isn't working for MLB.TV, try turning off your GPS location by opening Settings, tapping Location, and toggling Access my location off.
On iOS
If you're using an iOS device to watch MLB, follow these steps to bypass blackouts:
Get an ExpressVPN plan and install the app for iOS, which comes with a 7-day free trial.
Tap the three dots on the current location button and search for a server outside your market.
Tap the big power button and wait for the green Connected icon.
Log in to the MLB app for iOS.
You can now watch your local team or any other blacked-out coverage.
If you receive an error, try turning off location services. Open Settings, tap Privacy, then select Location Services. Find the MLB app, and toggle Location off.
On Smart TVs
ExpressVPN is the perfect choice for Smart TVs because it has dedicated apps for Amazon Fire, Nvidia Shield TV, and Android TV.
All you have to do is:
Register for ExpressVPN using your web browser.
On your Amazon Fire, Nvidia Shield, or Android TV, search for ExpressVPN via the inbuilt app library or browser.
Install the app and log in with your credentials.
Browse the United States locations for a city or state outside the blackout.
Press OK and wait to connect.
Open the MLB app on your TV.
Enjoy your unlocked baseball game.
Apple TV, Samsung Smart TV, Roku, Chromecast, and other Smart TVs need to follow the other steps below:
On devices that don't support VPN apps
Not all devices are capable of installing a VPN app, but you can still connect to a VPN using these three methods:
VPN router
This method entails using a wireless router that comes configurable for a VPN. ExpressVPN recommends the Linksys WRT3200ACM with its settings preinstalled, but other models support it as well.
The benefit of a VPN router is that once it's set up, any device that connects to the network is automatically routed through the VPN. So, you don't have to download any individual apps.
Here's a list of compatible routers that you can configure manually:
Virtual router
A virtual router shares your computer's internet connection with other devices on the network. The PC itself is connected to a VPN and acts as a middleman.
Let us show you how to take advantage of this strategy:
On Windows
Windows 10 uses the mobile hotspot feature to create a virtual router:
Go to Settings > Network & Internet.
Find Mobile hotspot in the left panel and toggle it on.
Click the drop-down menu under Share my Internet connection from and select Wi-Fi.
Scroll down to Related Settings and click Change adapter options.
The Network Connections window will open to reveal all adapters. Right-click the inactive Local Area Connection that says ExpressVPN Wintun Driver beneath it.
Select the Properties option and go to the Sharing tab.
Check the box to Allow other network users to connect through this computer's Internet connection.
Under the drop-down menu, select the name of the mobile hotspot you created and click OK.
Connect to ExpressVPN as normal, choosing a location outside the MLB blackout.
Now find the mobile hotspot under the available wireless networks of any device you wish to connect to the VPN.
You can now log in to MLB.TV using this device.
On macOS
In order for this method to work, your Mac must be connected to the internet via an Ethernet cable. Then, carry out the following steps:
Go to System Preferences and click Sharing.
Check Internet Sharing on the left.
Select Ethernet from the first drop-down menu or USB Ethernet if you're using a USB to Ethernet adapter.
Share the connection To computers using > Wi-Fi.
Enter the new network's name and password if you want extra security.
The virtual router will now be visible to other devices as a Wi-Fi network.
Connect to ExpressVPN as normal, choosing a location outside the MLB blackout.
Now find the new network under the available wireless networks of any device you wish to connect to the VPN.
You can now log in to MLB.TV using this device.
Mirror to TV
Roku, Samsung, and various other Smart TVs can quickly connect to the MLB app through Android's mirror sharing, screen sharing, or casting features.
This essentially shares whatever is on your Android device's screen with the TV.
Here's how to set it up:
Follow the previous steps to get ExpressVPN and MLB.TV on your Android device.
Connect to the VPN and launch MLB.
Swipe down on your device at the top of the screen to reveal its settings shortcuts.
Tap the icon that says either Screen Mirroring, Mirror Share, Smart View, or Screen Cast – the name may vary depending on your device.
If the option is available, choose your Smart TV, Roku, or another TV device from the list.
Alternatively, check for new media or devices on your Smart TV and allow the connection.
Whatever you play via MLB.TV on your Android device should now cast to your TV.
If you have a rare Android device that doesn't have this feature built-in, an app like XCast's Cast to TV on Google Play does the same thing.
US vs. international account tips
If you're in the US and are signing up fresh, you'll be asked to authenticate your cable or other pay TV provider. This is typically any provider that carries ABC, ESPN, TBS, or Fox, which all have MLB deals.
You'll also need to provide your address to determine your home market.
Fortunately, after completing this step, you can still switch your VPN location to unlock your home market. That's because MLB.TV actually uses your IP address to determine your current location and the rules that apply.
In theory, you could be traveling or have moved to another city. Therefore, the service doesn't lock you into a region based on the original address and TV provider entered during registration.
For the fastest streaming speeds, choose a neighboring state as your ExpressVPN location.
Alternatively, international accounts offer the benefit of unlocking the postseason for US residents.
To achieve this, we suggest registering a brand-new international account using a VPN location that corresponds with a made-up country address.
For example, we were able to enter a fake generated French address and check out using PayPal. Unlike a credit card, you don't have to enter your billing address and therefore the platform won't recognize the mismatch.
Then, if you use one of ExpressVPN's French servers whenever you log in to MLB.TV, you get access to all the content a genuine French user would. The good news for US residents – the broadcast is still in English!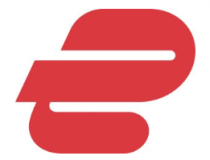 ExpressVPN
Watch any MLB game wherever you are with this VPN's lighting-fast streaming speeds and location-spoofing features.
Conclusion
There's no doubt that MLB.TV offers a treasure trove of content for baseball fans. However, its blackout policy sullies the experience.
Now that you know to unblock an MLB game blocked in your area, all you need is ExpressVPN, the right server for the content you wish to watch, and the app or solution for your chosen device.