If you have multiple systems connected on a single Wi-Fi network (via a router), it becomes more difficult to provide adequate security for all your systems.
In this case, using multiple VPNs might not be cost-effective. Hence, the most suitable way of ensuring security is to integrate your router with a durable VPN.
One of the best routers for linking multiple systems to a single network is the Linksys router (a shortened tag for link systems).
With this router, you can easily protect and mask the location of every connected system, simply by connecting a VPN to the router.
Read on, to get informed on some of the best VPNs for Linksys routers, which you can easily employ and integrate with your router, to provide reliable Internet security for your household and/or your office.
📝 Note: Integrating a Linksys router to a VPN often requires a bit of technical expertise. Hence, the service of a tech expert may be required.
Can I put a VPN on my Linksys router?
It is possible to add a VPN connection to your Linksys router if you require increased privacy and anonymity while surfing online.
You only need to set up your Linksys router and then connect your VPN software accordingly. Plus, this process can be done in just a few steps.
Is it worth putting a VPN on the router?
The answer is definitely yes because you can enhance the router security with VPN support, and thus make your network more private.
This offers you greater protection against perilous attacks that may target your network and compromise your system to steal valuable information.
What are the best VPNs for Linksys routers?
1. ExpressVPN – Vast server locations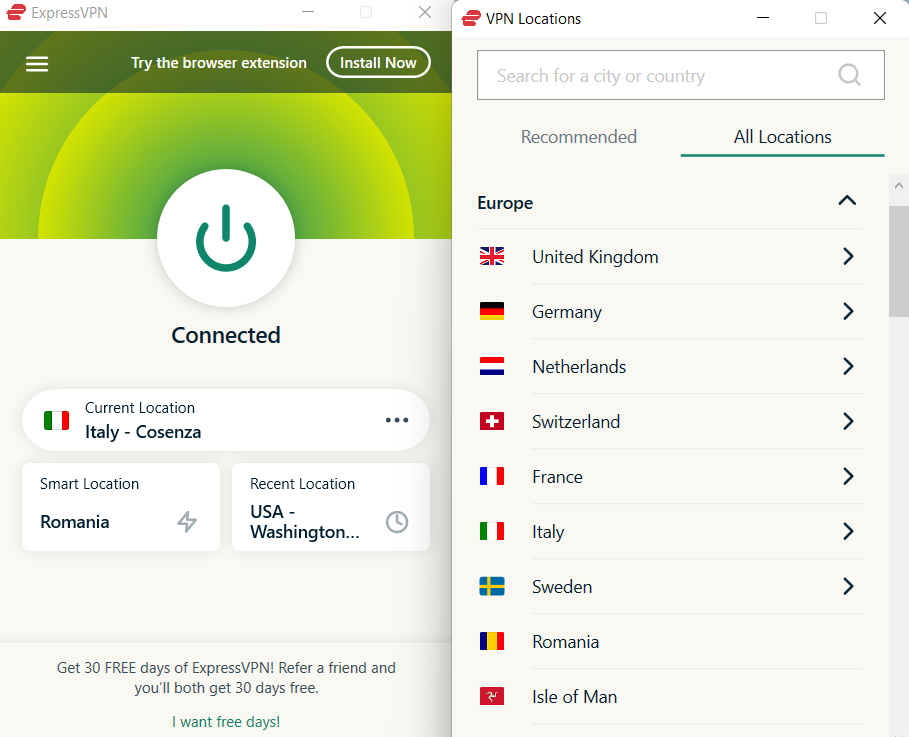 ExpressVPN has the broadest server network of any VPN, with a server presence in over 90 countries across the globe.
It is widely viewed as the fastest VPN, with its unparalleled speed of connectivity.
ExpressVPN supports DD-WRT, which facilitates the installation of the VPN to the Linksys router. This is enabled via the OpenVPN channel, which provides seamless integration of the VPN to the router.
Some of the basic features of ExpressVPN include optimized connectivity (and speed), AES 256-bit, 1700+ proxy servers, reliable customer service, unlimited server switching, internet kill switch, dedicated IPs, and more.
These features ensure your router network is secure and the identity (and location) of every connected system is adequately encrypted.
This Express VPN service is available with a one-month money-back guarantee on canceled subscriptions.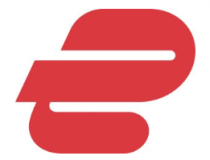 ExpressVPN
This VPN is an all-in-one package that can help you browse the web privately using a secured Linksys router.
2. NordVPN – Multilayered VPN shield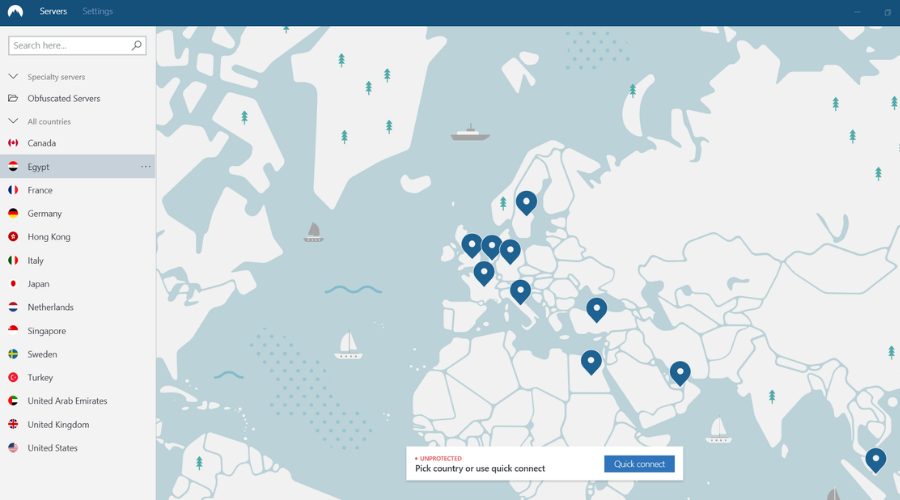 NordVPN is one of the top VPN providers in the world. As such, it is one of the best VPNs for Linksys routers.
It is best known for its relative speed and durability, which is brought by its double encryption protocol.
Also, its server coverage is one of the best in the industry, with over 5400 servers in 59 countries worldwide.
NordVPN, unlike other VPNs, uses connection protocols that are different from the established standard (of OpenVPN protocol) to connect to the router.
Although it supports OpenVPN, it uses the L2TP/IPsec and P2TP protocols to integrate with Linksys. As a result of this, its functionality is somewhat reduced.
Some key features of NordVPN, which facilitate location-masking, privacy protection, and overall security include military-grade encryption (AES 256-bit), P2P sharing, VPN routing, auto-kill switch, DNS leak protection, dedicated IPs, and more.
NordVPN offers one of the most affordable subscription plans in the industry. Its paid plan starts at $3.49 per month, with a 30-day refund policy on canceled subscriptions.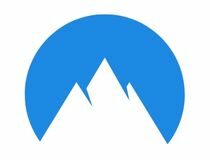 NordVPN
Check out NordVPN, a VPN that you can easily install even on your Linksys router.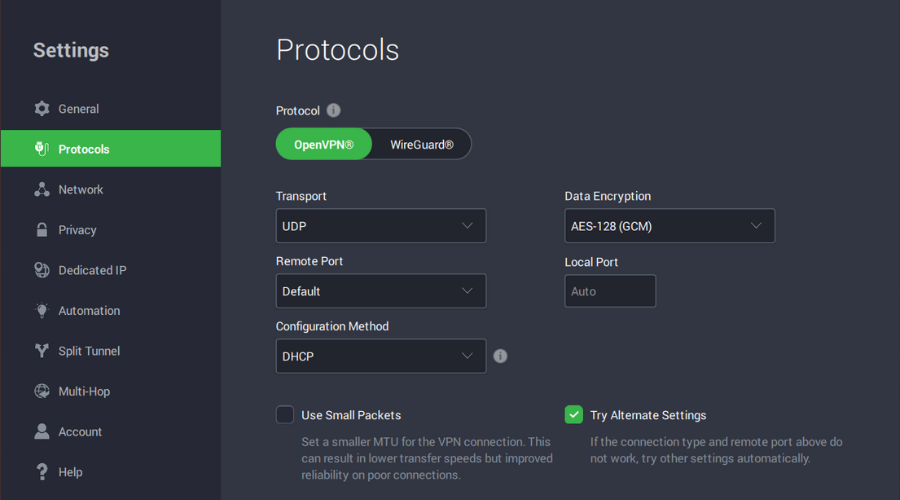 If you're looking for a value-priced VPN solution for your Linksys router, Private Internet Access is another good choice.
Developed by a leader in the privacy and security space (Kape Technologies), this powerful VPN tool will protect you from every threat with advanced data encryption features.
As for its MACE feature, it always blocks the domains used to serve up ads, trackers, and malware.
The company also boasts a zero logs policy which means that you can rest assured that it records no traffic or connection logs.
Feel free to download clients for Windows, Mac OS, Linux, Apple, and Android smartphones.
Moreover, since you have the chance to connect the VPN directly from the Linksys router running dd-wrt firmware, your entire home network can be connected at the same time.
There's also a 30-day money-back guarantee to consider. This means you can try PIA and ask for a full refund if ever feel any buyer's remorse.
Here you may find some Private Internet Access key features:
Excellent privacy protections
Elliptic curve cryptography handshakes
Unblocks all protocol filters
Simple-to-use, yet incredibly powerful apps for all major platforms
Consistent speeds for P2P torrenting
Continuously growing server fleet (3200+ servers at the moment)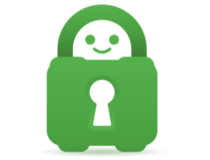 Private Internet Access
Consider a great VPN solution for Linksys routers. Claim the best deal right away.
4. Cyberghost – Most advanced anonymity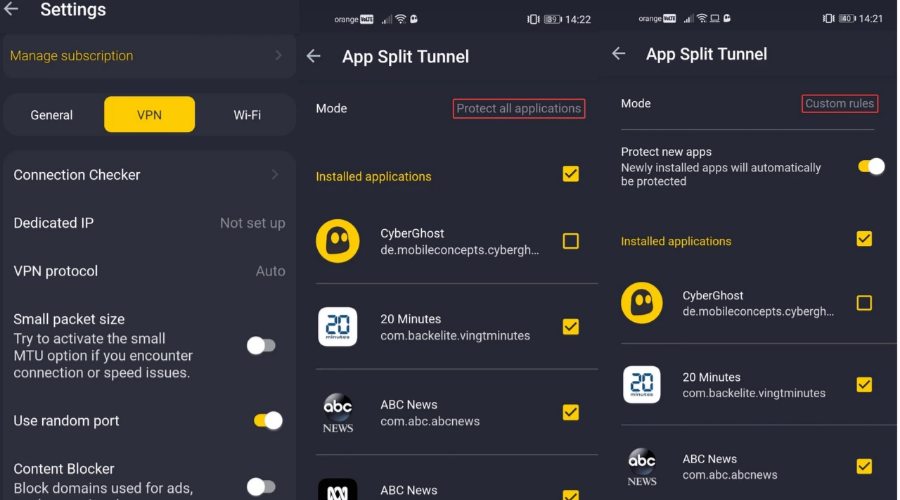 Cyberghost is arguably one of the best VPNs for Linksys routers, with regard to its level of functionality.
Hence, it is the recommended VPN for anyone seeking to protect his/her home or office network.
Cyberghost, unlike other notable VPNs, doesn't offer direct support for Linksys routers. However, it supports every DD-WRT hardware (including Linksys solution).
As such, it can easily be tweaked (with appropriate expertise) to support Linksys, simply by connecting DD-WRT to the router and then to CyberGhost.
This VPN hosts some of the best available encryption tools, which are durable enough to cover about 7 connections at a time.
With a connected Linksys router, however, this can be extended further to serve an even larger number of computers.
In the process, it provides formidable security, while also encrypting the locational attributes of every connected system.
CyberGhost has servers hosted in 89 countries worldwide. This makes the VPN ideal in virtually all localities, as it has a physical presence in virtually all six inhabited continents.
Other key features of CyberGhost include: Kill switch, no traffic logging, support for OpenVPN, server switching (unlimited), and more.
Also, it supports multiple devices. However, with a Linksys router, this is essentially unimportant, as every device connected to the router is aptly protected by the VPN.
CyberGhost offers flexible pricing and a generous 30-day refund policy.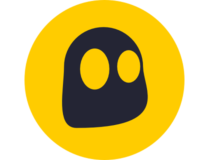 CyberGhost
Looking for a VPN to use on your Linksys router? CyberGhost is what you need.
5. Surfshark – Unlimited devices protection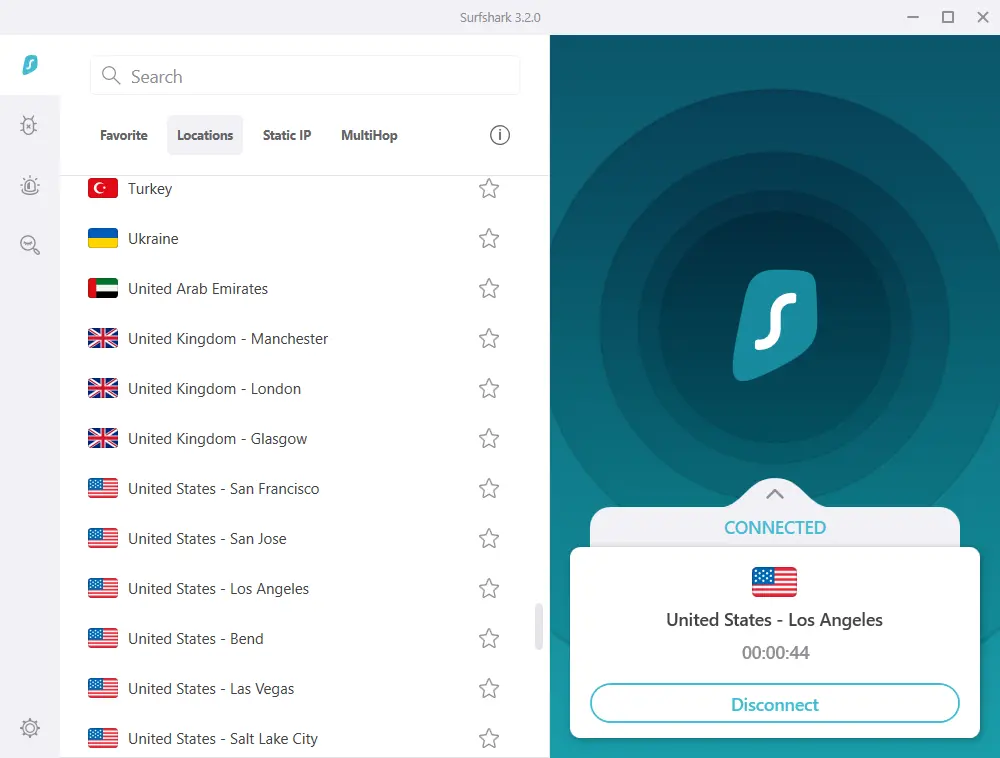 Surfshark is another VPN software with leading privacy and advanced protocols that supports Linksys routers' privacy.
This helpful VPN has lots of smart features capable to secure sensitive information or encrypt your data while you navigate online.
For a better idea, you have extremely fast protocols like WireGuard, KEv2/IPsec, or OpenVPN. More so, it assures the latest encryption with AES-256 GCM.
In addition, you can improve the security of your network with DNS protection and data leak security. That allows you to navigate the web without worrying about cyber attacks.
Speaking of which, you also benefit from CleanWeb which can block tracking ads and infected websites with risky malware.
You have as well clever features such as multihop for two connections at once, an IP rotator for changing servers or kill switch functionality in case your connection drops.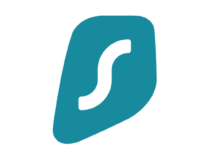 Surfshark
Highly protect yourself against digital threats using smart VPN privacy on your Linksys router.
6. IPVanish – Advanced support for router privacy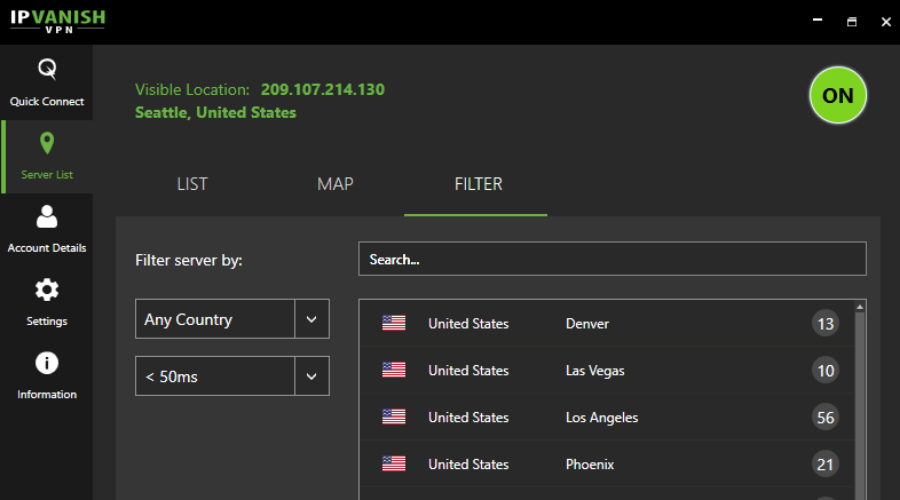 IPVanish is one of the most suitable Virtual Private Networks (VPNs) for the Linksys router. It improves your Internet connectivity, while also protecting your privacy.
Developed by StackPath, LLC, IPVanish is fairly easy to use, and it offers seamless integration with Linksys.
IPVanish offers direct support for DD-WRT (Linksys router inclusive), albeit with limited integrations.
Also, you are afforded the opportunity of purchasing a pre-installed IPVanish on a Linksys router. With this, you don't have to worry about the technicalities of installation.
Regarding the server network, IPVanish offers fairly competitive coverage. It has in excess of 1400 servers in countries worldwide.
In addition to this, it hosts one of the largest IP-base, with proxy IP addresses numbering well over 39,000.
Other essential features of IPVanish include a zero log policy, DNS leak protection, 24/7 support, 256-bit encryption, a kill switch, unlimited bandwidth, and more.
IPVanish, unlike other VPN service providers, doesn't offer trial versions (except for iOS users). However, there is a 30-day money-back guarantee on canceled subscriptions.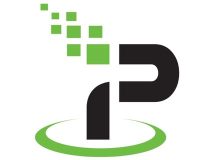 IPVanish
Looking for a VPN that you can install on your Linksys router? Look no further, have a go with this one.
7. PureVPN – Comprehensive VPN privacy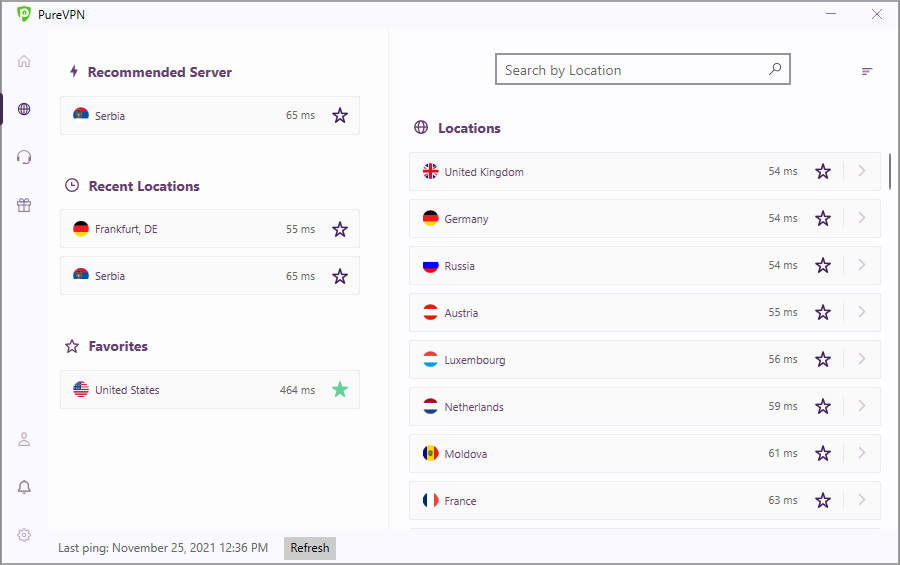 PureVPN is a famous VPN software that can deliver cutting-edge privacy for your Linksys router and PC as well.
This VPN connection can safeguard your digital privacy and data encryption, access restricted content online, or improve the network speed of your Internet.
To get more into it, you have practical tools such as kill switch functionality, dedicated IP addresses plus 6500+ server locations globally.
In case you wonder about data encryption for secret files or documents, rest assured with 256bit-AES because it makes your online information unbreakable.
As in the case of the other VPNs, you have IPv6 Leak Protection and DNS security that adds extra privacy for your online activities.
PureVPN is also a P2P software that ensures high security for individual users regarding file sharing. More so, you have kill switch functionality and split tunneling routing.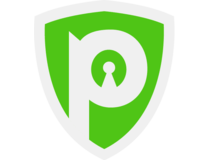 PureVPN
Assure your router privacy anywhere online with this complex and blazing-fast VPN client.
How to set up a VPN on a Linksys router
In case you're not exactly a techie and need practical steps to connect a VPN to your router, we have your back.
This is how you can connect a VPN software on your Linksys router:
Sign up for a VPN that supports router configuration (ExpressVPN is an efficient option).

Go to the router's web setup page.

Assure that your router settings are configured correctly.

Now, the IP address under Remote Security Group Type is the local IP address on the remote side of the VPN tunnel.
The IP address under the Remote Security Gateway Type is the WAN/Internet IP of the remote side of the VPN.
Check on Summary to see the settings.
Integrating a VPN into a router (Linksys) is a more efficient way of securing an entire office or home network.
This way, you don't need multiple VPN apps to secure individual systems or devices like smart TVs, mobile gadgets, and others.
We have outlined five of the best options to choose from. These VPNs have been selected on the bases of router support, network/server coverage, security, and not only.
As such, you can easily secure multiple systems/connections (on your router network) with only one of these VPNs.