SpaceX's Starlink offers high-speed internet to users in various regions, particularly in remote areas where traditional ISPs are usually unavailable.
The next crucial factor after connection stability and speed is protecting your data when browsing the internet.
So, you may be wondering: Does Starlink work with a VPN?
In this article, we'll address the question and give you some troubleshooting tips on how to get around some common compatibility issues.
So, without further ado, let's start!
Does Starlink work with VPN?
Yes, Starlink works with VPN. All you need to do is connect to the Starlink internet and then activate VPN on your device to encrypt your internet traffic.
This satellite internet service is compatible with the majority of popular VPNs. Still, it's better to make sure of its compatibility with the specific VPN you have in mind.
To make life easier for you, here are some of the best VPNs for Starlink.
However, installing the VPN service on your Starlink router is a completely different story.
Since most Starlink services use the CGNAT mode of authentication, you need to be a Business Plan user in order to achieve that.
While there are ways around this, the simplest thing is to set up the VPN app on your computer or phone.
What to do if Starlink isn't working with your VPN?
We addressed the question of VPN compatibility with Starlink, but what if Starlink isn't actually working with your VPN? Here are some fixes for this problem.
Use a compatible VPN protocol

One issue that has been reported is Starlink's incompatibility with older VPN protocols, such as PPTP. Another one that has been known to fail occasionally is L2TP.
So, to stay on the safe side, we recommend going with OpenVPN, WireGuiard, or Lightway – ExpressVPN's proprietary tunneling solution.
Here are some quick steps on how to change your protocol:
Open your VPN app.

Locate the Options or Settings menu.

Find the protocol section in settings and choose a suitable protocol.

If the problem is still there, check out the next method we recommend.

Try reconnecting after a few seconds


The satellite system Starlink uses to deliver internet access can cause unexpected VPN connection drops.

Simply put, there are short time windows when there's a switch in your internet connectivity from one satellite (which is moving away from the serving position) to another.

When this process takes place, your VPN may disconnect. This is mainly because some services are sensitive to connectivity disruptions.

Fortunately, the solution is simple:

Just wait a few seconds and then try reconnecting. After the brief transition of your connection, there should be no issue in reconnecting your VPN.

Note that unexpected VPN drops are a recurring issue while using Starlink, and this is a normal occurrence that you should not be worried about.

Try a different server


Some VPN servers may be down or not provide adequate speed while using Starlink.

Luckily, most providers have thousands of options to choose from.

Now, let us show you how to quickly change your VPN's server:

➡️Open your VPN client.

➡️Look for the Servers tab, select a new server from the list, and connect.

➡️Keep in mind that you may try several different options before the issue is resolved.

Check your network settings


If your device isn't set up correctly for VPN usage or Starlink in general, you'll experience a train of issues.

Therefore, you must make sure your network settings are set up correctly.

This includes checking if you're actually connected to the internet and verifying that Windows Firewall is not blocking your VPN client.

Last but not least, ensure the ports required by your VPN are open on the Starlink router you're using.

To allow the VPN app through Windows Firewall, follow these steps:

➡️Type "Allow an app through Windows Firewall" into the Start Menu search bar and click on the result.

➡️Click on Change Settings to pick which apps should bypass the Firewall.

➡️Select Allow Another App…

➡️Browse for the VPN app and add it to the list.

➡️Choose the app and click on Add.

➡️Ensure all the checkboxes for the app are marked, and click on OK to finalize.


Contact your VPN service's support team


If all of the above methods fail, your VPN may simply be incompatible with Starlink.

To verify if that's the case, contact your provider's customer support team.

They will provide you with more info regarding your connection issues, if they are temporary, or if the VPN is not compatible with Starlink at all.
Does Starlink work with a corporate VPN?
Yes, Starlink works with most corporate VPNs. In fact, the compatibility criteria are no different than with commercial services.
All you have to do is ensure the VPN works fine with CGNAT authentication, has a large server fleet, and provides fast, secure, and private connections.
The best way to find out the compatibility of a specific VPN is to contact its provider.
However, we recommend going with Perimeter 81, since it's one of the most suitable corporate VPNs for use with Starlink. And it offers advanced security features, such as multi-factor authentication and zero-trust network access.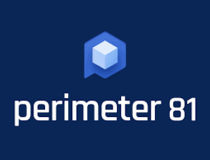 Perimeter 81
Take your online privacy and security to the next level with this top-of-the-food-chain corporate VPN.
Wrap up
As you can see, Starling does indeed work with a VPN, although the specifics may vary between different providers.
For the smoothest experience possible, just make sure that your VPN is compatible, you're connected to the right server, and are using the most suitable protocol.
---