While Starlink employs cutting-edge security measures to guarantee user security, the internet can never be 100% safe.
The VPN provides anonymity, helps you bypass geo-restrictions, and optimizes cybersecurity.
What's more, VPNs can sometimes also increase internet speed. This can be a big plus if you use Starlink and have problems with slow speeds and throttling.
Nevertheless, locating the appropriate VPN provider without wasting money on different services is a relatively complex task for the average user.
Accordingly, this article underlines information on the best VPN services for Starlink and how to set them up.
Best VPN services for Starlink
We picked the best premium VPNs for a high-end Starlink experience. The providers below are safe, reliable, and very transparent when it comes to what they do with your data.
As opposed to most free VPNs, they offer unlimited data, allowing you to connect for as long as you use your Starlink internet connection.
So if you really want to get the best for Starlink, consider one of these top picks.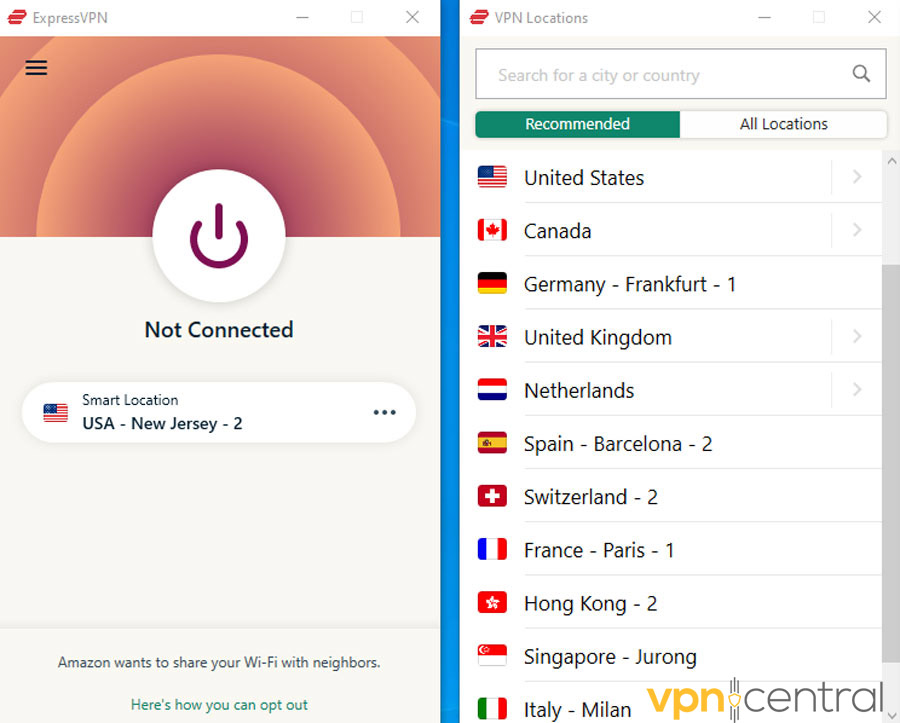 ExpressVPN has all it needs to lead and remain ahead of the competition with its recent significant network upgrade.
With servers boosted from 1Gbps to 10Gbps and from 4-core to 20/32-core hardware, this tool provides a premium set of features to offer excellent control and anonymity.
ExpressVPN offers unlimited bandwidth to avoid dealing with restrictions on the amount of data transferred by a user over a given time for a specified fee.
Additionally, it offers 160 locations across 94 countries, which is enough to avoid overcrowding and is ideal for bypassing geo-locked services like Netflix, Hulu, YouTube, etc.
Moreover, ExpressVPN is practical for reducing lag and enhancing network connection, providing a reliable infrastructure for online gaming.
It even has a built-in speed test feature to check different servers and pick the fastest ones.
Not to mention ExpressVPN provides high-speed servers exclusively created for a certain activity, like streaming, that enhances internet speed even more.
Finally, ExpressVPN developers have done their best to deliver user-friendly, well-designed, and straightforward apps.
Finally, ExpressVPN offers high-quality customer service, professionally demonstrating how much they care about their clients.
Features:
Premium servers in 160 locations
Network kill switch feature
Fast and secure VPN protocols (AES-256 bit, Lightway, OpenVPN, etc.)
TrustedServer technology
Private DNS for every server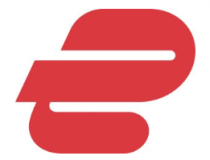 ExpressVPN
Get amazing speeds and unrestricted internet on Starlink with ExpressVPN!
2. NordVPN – great connection speed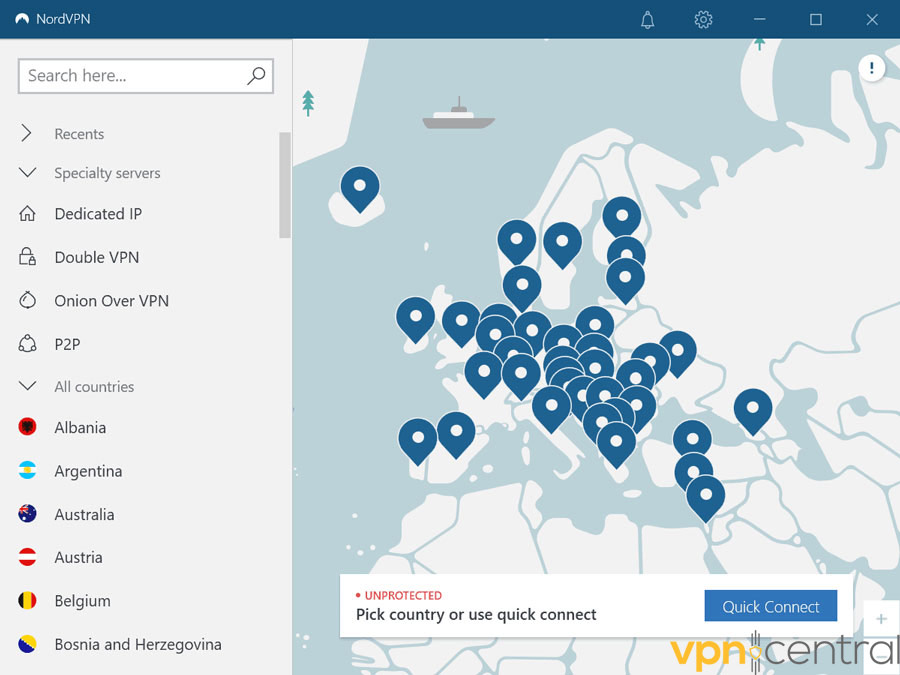 The second on the list, NordVPN, is a top choice regarding VPN speed. This is an important factor for Starlink owners, knowing how inconveniently limited their connections can be.
This privacy tool is one of the most commonly used VPNs in the world. Its performance is close to ExpressVPN's and it's available at a lower price.
NordVPN delivers over 5,600 servers in 59 countries worldwide. They're enough to avoid overcrowding and the global coverage ensures Starlink users can bypass geo-restrictions.
They also offer 256-GCM encryption to hide all traffic data. On top of it, they have a strict no-logs policy meaning no one, not even the VPN service can see what you do online.
Such features come in handy with Starlink because even though they provide secure satellite internet, users still connect with an IP address, which contains information about them.
But you can rest assured that your browsing history, real IP address, and location are all out of reach.
NordVPN also has a feature called Obfuscation Mode. It hides the fact that you're using a VPN to reroute your traffic and allow connections in heavily restricted circumstances.
Such environments may include online services like Netflix, Amazon Prime, Hulu, and BBC. So, if you keep getting banned from using a VPN or proxy, NordVPN is your best choice.
Finally, NordVPN offers NordLayer, a service that links the LANs of separate branches or offices without needing individual Starlink IPSec VPNs, efficiently leveraging an internet connection for private traffic.
However, this feature is not included in the main subscription plan.
Features:
Over 5,600 servers in 59 locations
Exclusive apps for Windows, macOS, Android, iOS, and Linux
Strict no-logging policy
Custom DNS servers
30-day money-back guarantee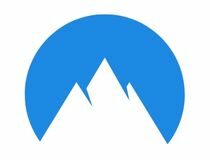 NordVPN
Connect to NordVPN's servers for a fast and secure connection on Starlink internet.
3. Proton VPN – best free option
Proton VPN is one on the list that offers an excellent free plan with loads of premium-tier features.
These features include extensive network coverage, with over 1,750 servers across 63 countries worldwide, making it one of the most comprehensive providers in the industry.
Regarding privacy and security, Proton VPN utilizes the following security protocols: WireGuard, OpenVPN, IKEv2, and Stealth.
To top it off, they have a strict no-logging policy that promises not to record your browsing history.
Moreover, Proton VPN features an advanced kill switch that automatically disconnects your device from the internet if you somehow lose connection to the VPN.
Additionally, Proton VPN utilizes high-quality servers that reach 10Gbps and offers a VPN accelerator, which optimizes your connection to reach its performance goals.
They claim you can expect up to 400% faster connections, especially over less reliable internet providers, perfect for streaming massive loads of content over the web.
Proton VPN also uses split tunneling that allows you to transmit some data using your VPN connection while sending the rest unencrypted via your standard internet connection.
Finally, Proton VPN also comes with NetShield Ad-blocker. This feature protects your device and enhances your browsing experience by blocking ads, trackers, and malware, creating a safe and ad-free online journey.
Features:
Fast servers up to 10Gbps
Strict no-logging policy
Premium ad blocker (NetShield)
Streaming service support
Over 1,750 servers across 63 countries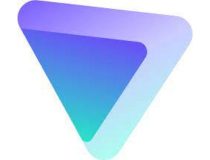 Proton VPN
Step up your online privacy and remove any restriction by using Proton VPN!
4. CyberGhost – servers for streaming, gaming & torrenting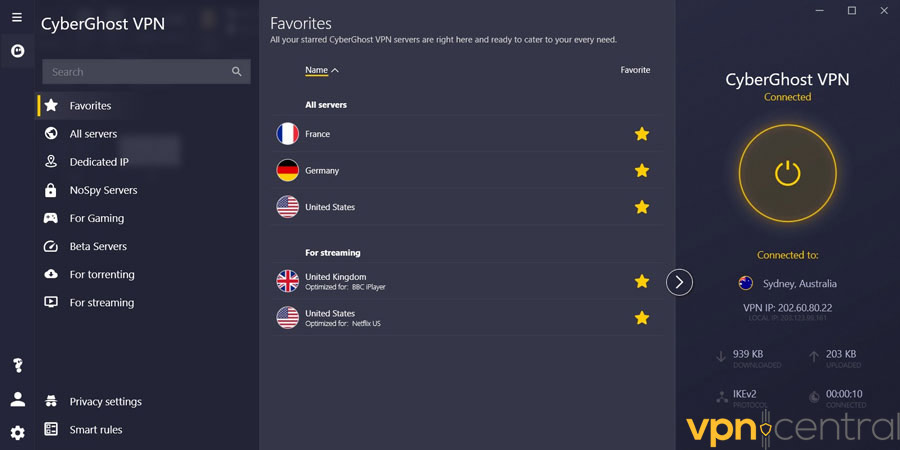 CyberGhost VPN is next on the list as one of the safest VPNs with Starlink. It tailored all the security features required to unblock content and get amazing speeds.
This VPN is also popular among customers worldwide thanks to its intuitive interface.
For example, CyberGhost VPN's main screen includes a quick-connect button and a drop-down menu to pick your preferred location.
Additionally, CyberGhost has simplified the entire process of choosing a server. There's another panel with a search bar to instantly enter a country or streaming service and find suitable servers.
Regarding security measures, CyberGhost VPN comes with 256-bit encryption, a kill switch, automatic WiFi protection, and support for multiple protocols.
Moreover, you may access geo-restricted content from anywhere in the world thanks to its 9000+ servers spread in 91 locations worldwide.
Although this VPN is not ranked number one on the list of the Best VPNs for Starlink, it's dependable, well-priced, and easy to use.
The servers are powerful, and the security measures reflect a solid experience, delivering everything you expect.
Features:
Top-notch VPN protocols
Over 6,400 servers in 89 locations worldwide
Private DNS for every server
Exclusive apps for Windows, macOS, Android, iOS, and Linux
45-day money-back guarantee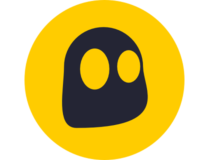 CyberGhost
Use CyberGhost VPN for increased security, better connection speed and total internet freedom!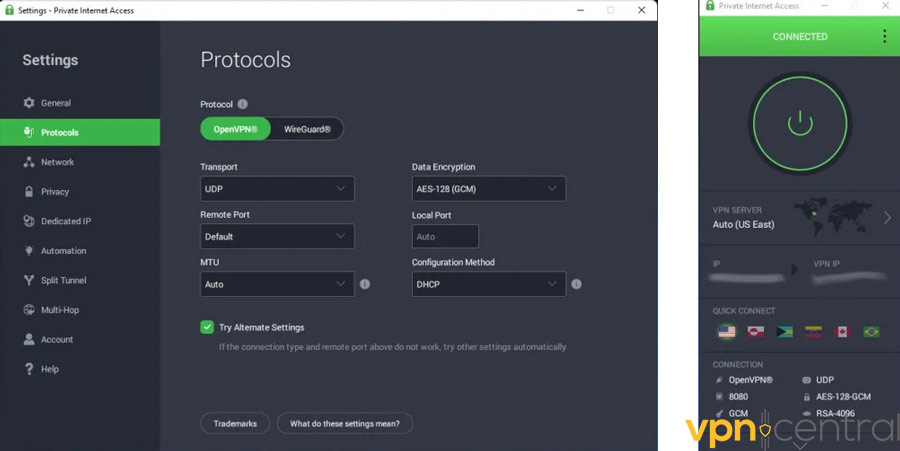 Last but not least, Private Internet Access (PIA) is one of the best budget VPNs for Starlink.
PIA has a network of powerful next-generation VPN servers boosted to reach up to 10Gbps connections.
With over 35,000 servers in 84 locations, you can conveniently surf the web without overcrowding the server, including many often forgotten by other providers: Bangladesh, Bahamas, Costa Rica, Qatar, UAE, Sri Lanka, and more.
Knowing these, PIA is an excellent choice for streaming data and unblocking geo-restricted online services like Netflix and Hulu.
It employs the latest and most secure tunneling protocols, including WireGuard and OpenVPN.
Additionally, there's solid DNS leak protection to prevent ISP DNS servers from seeing the DNS requests, and a kill switch to disable your internet access if the connection drops.
Transparency is essential to VPN providers, and PIA does not fail. It provides actual evidence using its no-logs policy that the software is living up to its promises.
Notably, the PIA apps are all open-source. Users worldwide can examine the source code, report bugs, and check whether the app's doing anything which might compromise the customer's privacy.
Finally, with high-end privacy measures and high-speed servers, PIA is a premium choice for Starlink users.
Features:
Over 35,000 servers in 80 locations
Private DNS for every server
Exclusive apps for Windows, macOS, Android, iOS, and Linux
Strict no-logging policy
30-day money-back guarantee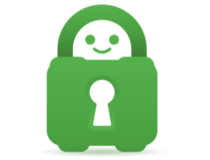 Private Internet Access
Get access to the biggest network of VPN servers to bypass all restrictions and protect your browsing data!
How to set up a VPN on Starlink?
Adding a VPN on your Starlink network is relatively simple, and you have two options: either install each VPN app on your devices or install the VPN directly on the Starlink router.
Find below how to do both. We used ExpressVPN as an example as it's our top pick, but the process is similar regardless of which VPN you use.
How to setup a VPN app on devices connected to Starlink
To set up a VPN app on devices connected to Starlink, follow the steps below:
Go to the ExpressVPN order page and subscribe to a plan.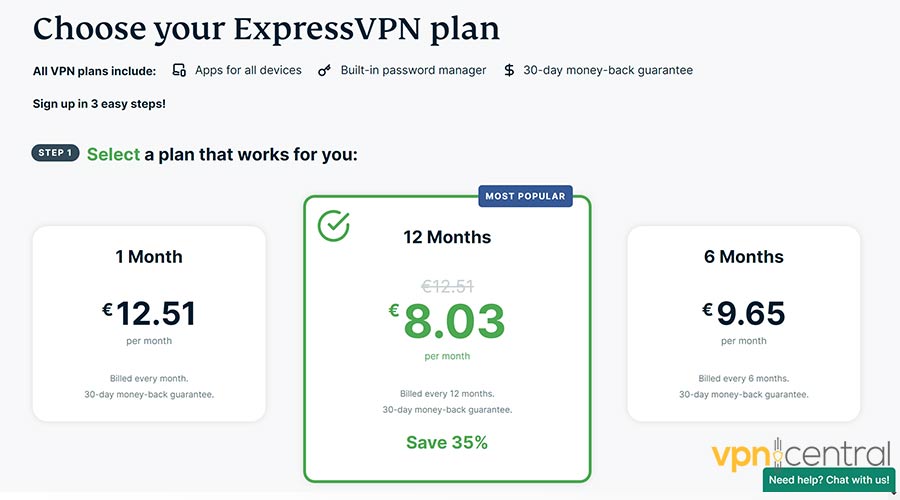 Download the Express VPN app and follow the on-screen instructions to Install it.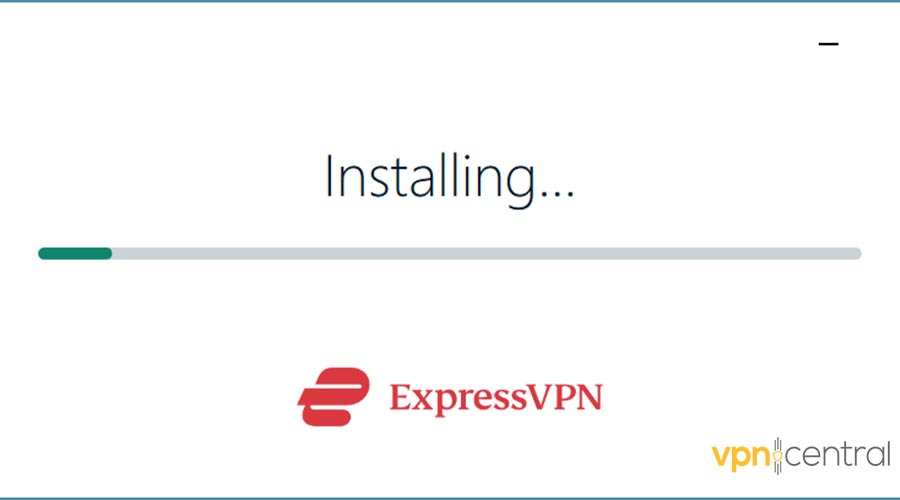 Launch the Express VPN app on your device and Connect to any server location.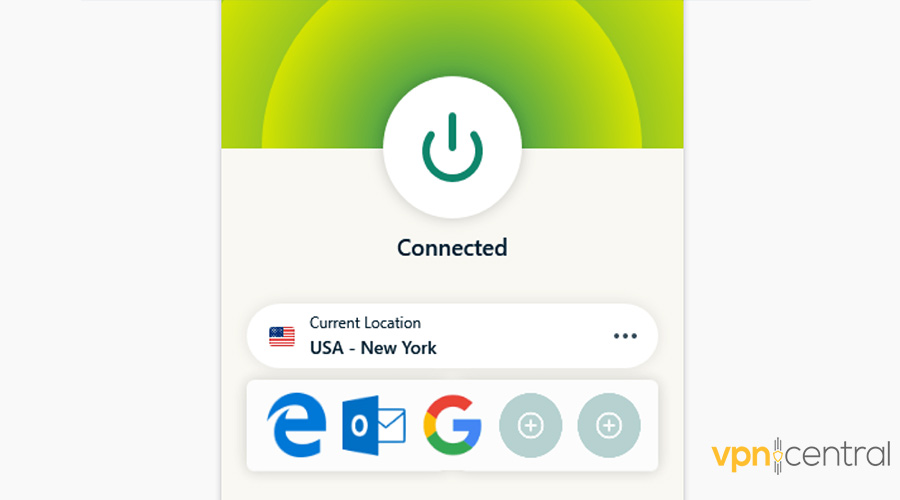 How to setup a VPN on a Starlink router
Starlink routers do not have built-in VPN support but there's a way to add a VPN over your router.
You can still create a Starlink VPN passthrough if you enable bridge mode and use a secondary router or upgrade your Starlink firmware to one that supports VPNs.
Once you do that, all you have to do is log in to your router admin panel, enable VPN and add your VPN provider's configuration files:
On your computer, open the official website and sign into your account.

Navigate to the My Subscriptions tab and select the Setup ExpressVPN button.

Pick Manual Config to receive a username, password, and server address.

Log into your router's web interface by entering its IP address.

Find VPN Settings and enter the server address and credentials from step 3.

Reboot the router.
You can now enjoy safe, limitless internet access.
What to do if your Starlink VPN is slow?
1. Select a server close to your actual location
As mentioned, VPNs encrypt traffic data by routing it through a secure server in a different location.
Therefore, it takes time for the data to travel back and forth while getting encrypted/decrypted simultaneously.
By selecting a server closer to you, data goes through a server near your location rather than traveling half the world, reducing the overall latency.
Ultimately, always try and test multiple VPN servers using software like Ookla Speedtest to find the best ones.
2. Connect to a server that isn't overloaded
If many users connect to a single VPN server, it gets overloaded, profoundly affecting your connection speed.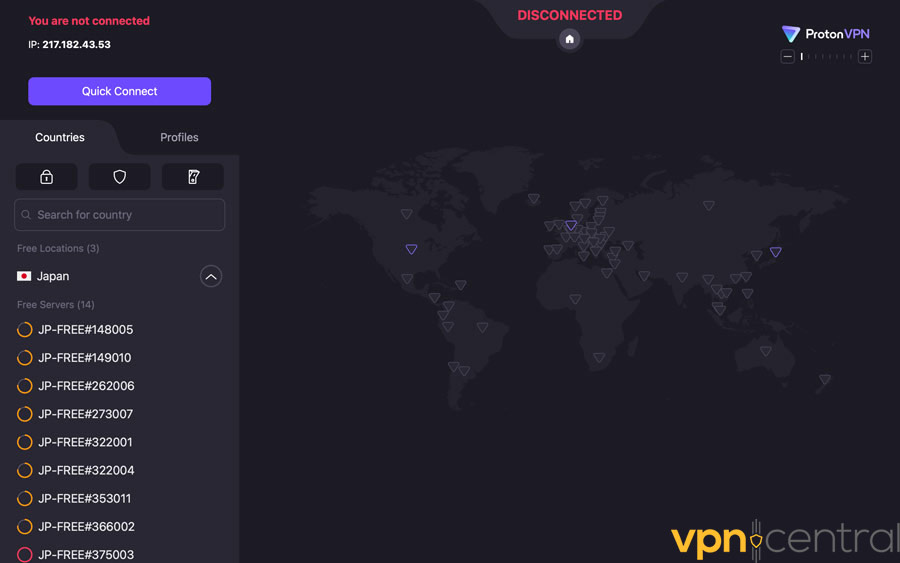 Some reputable VPNs indicate the current server load. So connecting to servers with a lighter load should generally increase your connection speed.
In comparison, other VPN providers indicate ping rates.
To clarify, ping rates demonstrate how long it takes for a data packet to reach a specific server and return to you. Meaning the lower the ping rates, the lesser the latency.
3. Try connecting via a different VPN protocol
VPN protocols, such as the OpenVPN protocol, are configurations that determine how the VPN establishes a connection between your internet and the server.
They vary in speed and security, so try switching between the available VPN protocols to find the best one. Here's a list of highly recommended VPN protocols:
WireGuard: fast and secure, employing ChaCha20/AES-256 bit encryption
IKEv2: delivers a fast and stable connection, making it an ideal choice for various platforms
OpenVPN: widely used VPN protocol famous for its solid security measure, it uses AES-256 bit and is relatively fast
4. Enable split tunneling if available
Most premium VPN providers offer a split tunneling feature that allows you to send a portion of the data through your VPN connection while sending the rest unencrypted via your standard internet connection.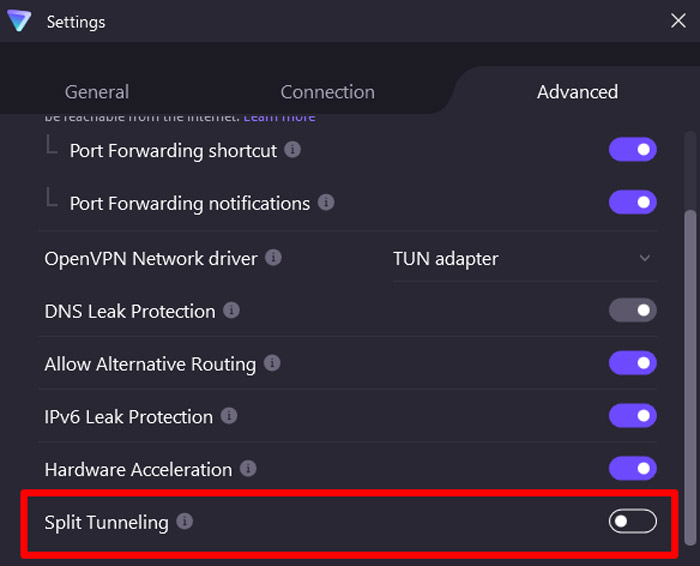 This feature avoids burdening the VPN servers with excess traffic that doesn't need to run through a VPN connection.
5. Other things to try
Use a wired connection – try to connect using Ethernet as it can be way faster than WiFi
Close unnecessary apps running in the background that consume your power resources and slow your internet connection.
Restart your router and connected devices – give them a chance to reconfigure, eliminate temporary bugs, and clear up system RAM
Wrap up
Starlink provides high-end satellite internet with excellent features, making it an ideal choice for users looking for quality and convenience.
Despite its many advantages, Starlink internet access can never be utterly immune to online threats, similar to other ISPs which is why VPNs are crucial these days.
Finally, subscribe to the desired VPN and enjoy a safe and free internet connection.
Remember to use the guidelines in this article if your Starlink VPN is slow.