Some users have reported that their VPN is not working with their Asus router. This problem seems to apply to a wide range of Asus routers, both old and new.
Encountering this issue when you need access to the Internet is extremely annoying, especially if it worked fine until that moment.
But you can easily resolve it, no matter what router you have. Find below what's causing the Asus router VPN client not working issue.
Why is my Asus router not working with VPN?
Misconfiguration and permission/security conflicts can interfere with and prevent your router from connecting to VPN. Some of the most common scenarios include:
Firewall – it's possible that the Asus router is blocking VPN connections thanks to its firewall settings
Misconfiguration – incompatible VPN protocols and settings can lead to this issue
Security apps on your devices are blocking VPN
VPN passthrough isn't enabled on setups that use multiple routers
These, along with external issues such as your Internet Service being actually down, or your VPN client undergoing maintenance are the most common causes. Find below how to fix them.
What to do if VPN doesn't work with the Asus router?
1. Check and update your Asus router firmware to the latest version
Open a web browser and go to router.asus.com (available for Asus routers).
Log in to the Asus control panel.
Go to Administration > System.
Select Check to find out if there are any updates available.
Click on Firmware Upgrade.
Wait for the process to complete.
Power off your router for 30 seconds.
Check if your VPN connection works.
It's critical to keep your firmware updated to the latest version, whether we're talking about Asus or any other kind of router.
2. Add an exception in the system firewall
Press the Start button, type firewall, and click Firewall & network protection.
Click Allow an app through the firewall.
Click Change settings (you need admin rights).
Locate your VPN app on this list.
Enable the Private and Public options for your VPN.
If your VPN isn't here, click Allow another app to find it.
These instructions ensure that your system firewall doesn't block VPN traffic. It should help fix VPN connection issues, but the solution isn't dependent on the router.
3. Check if your antivirus is blocking VPN traffic
If you have another anti-malware installed besides Windows Defender, then it might be blocking your VPN application.
In this case, all you have to do is add your VPN service to the whitelist of your antivirus solution to ensure that it won't get blocked again.
4. Use a reliable VPN client
If you're looking for a VPN solution to secure your online privacy and protect your home network from eavesdroppers, we suggest opting for a premium VPN service like ExpressVPN.
You can install ExpressVPN on Windows, Mac, Linux, Android, iOS, and even Asus routers.
If your Asus firmware supports OpenVPN, you can use ExpressVPN in manual configuration mode to install the VPN at the router level.
Plus, ExpressVPN has an exclusive DNS resolver that fixes any DNS-related issues. It also comes with a kill switch and a built-in malware blocker for web browsers.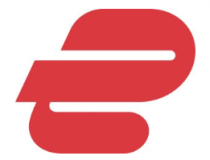 ExpressVPN
Use this premium VPN to install OpenVPN directly on your Asus router and avoid connectivity issues.
5. Allow VPN passthrough on your Asus router
Using a web browser, access your Asus router panel at 192.168.1.1
Log in with your credentials (the default is admin for username and password)
Go to Advanced Settings > WAN > NAT Passthrough
Depending on which VPN protocol you use, enable PPTP Passthrough, L2TP Passthrough, or IPsec Passthrough
Click Apply
Your VPN connection will not work on your Asus router unless you enable NAT Passthrough, depending on which VPN protocol you use to establish the connection (PPTP, L2TP, and IPsec only).
But you shouldn't enable passthrough for all protocols if you won't use them. It will only expose your home network to security risks, making it one of the few risks of using a VPN on a router.
Why is my Asus not connecting to the Internet?
Why is my Asus router not connecting to the Internet?
It's possible that your router is misconfigured or buggy. Try rebooting your connection and reverting to default settings on your router's admin page.
Also, make sure to contact your ISP. An issue on their part can be the actual cause and not your router device.
To sum up, if your VPN connection gets blocked by your router, whether it's Asus or something else, then you can update your router firmware to the newest edition and make an exception for your VPN service in the firewall.
You can also check if your anti-malware solution is blocking VPN traffic, as well as enable VPN passthrough at the router level.
But we also recommend using a reliable VPN service like ExpressVPN because it's less likely to cause VPN connectivity issues.