Telstra is an Australian telecom provider that offers Broadband Internet, NBN, 5G, TV, and mobile phone services.
Unfortunately, many Telstra users report that their VPN connections don't work. If you're one of them, here's everything you need to know to fix this problem with this ISP.
Despite not having official regulations against VPNs, Telstra users have experienced problems with the ISP when trying to use a VPN.
In Australia, Telstra offers its own VPN service that you can add to your subscription, and that can be the reason why it blocks known VPN ports and IPs.
Luckily, there are ways to hide even the fact that you are connected to VPN and to increase traffic data privacy so the ISP won't be able to know you use a VPN.
How to set up a VPN on Telstra Modem?
You have two options: either opt to buy Telstra's native VPN service or flash your modem to install a third-party VPN.
Using their own VPN service is the safer and easier option because they offer everything you need to install and set up the VPN connection.
You just have to buy the service from Telstra's official website or Cloud Services Store. Then follow the installation prompts and configure your VPN.
The second option is a little more technical and not recommended to beginners. You will have to update your router's firmware to one that supports the installation of third-party VPNs to your current router.
Then you'll have to download the OpenVPN configuration files of your VPN service and enter their data into your VPN setup panel.
What can I do if Telstra VPN is not working?
1. Connect to obfuscated VPN servers
Obfuscation mode is a technique you can use to reach websites that restrict VPN access using Deep Packet Inspection.
Also known as stealth mode, it makes your VPN traffic undetectable, disguising it as a normal HTTPS connection.
Few VPN services support obfuscated servers. And we can't think of a better provider than NordVPN. It has more than 5,100 VPN servers in 59 countries.
NordVPN supports the OpenVPN protocol and obfuscation mode, making it the perfect candidate for helping you bypass Telstra VPN blocks.
More about NordVPN:
6 simultaneous connections
Supports Windows, iOS, Mac, Android, Linux, and routers
No logs or leaks
24/7 live chat support
30-day money-back guarantee
No free trial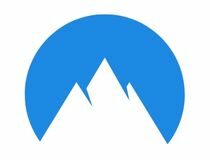 NordVPN
Connect to the obfuscated servers of this reliable VPN service to circumvent Telstra VPN blocks.
2. Connect to a different VPN server
Telstra may be the kind of ISP that blocks known VPN IP addresses. If you're using a free VPN, you'll likely face this issue.
Just launch your VPN app and open its server list. Pick another location and check if your Internet is still not working.
Instead, you should switch to a premium VPN service. Those support numerous VPN servers which you can explore to find a VPN IP address that doesn't get blocked by Telstra.
Plus, premium VPNs don't have traffic and bandwidth limits so you can browse securely all the time, without worrying about running out of data.
3. Use a different VPN protocol
Telstra could be blocking the ports used by known VPN protocols. If you're trying to remotely connect to the workplace using PPTP, then Telstra could be restricting access to port 1723 over TCP.
If that's the case, you can switch to different protocols such as OpenVPN, SSTP, or WireGuard.
Open your VPN app and go to the Protocol settings. Pick another protocol and save your settings, then check again if your connection works.
Most VPN services come with at least 2 different protocols so users can decide which works best for their needs.
4. Set up port forwarding
An alternative to changing the VPN protocol is to redirect all network traffic from one port to another. It's known as port forwarding or port mapping, and you can change settings at the router level.
Some VPN clients include port forwarding mode, in which case you will just have to enable it from your VPN app and you're good to go.
5. Change DNS settings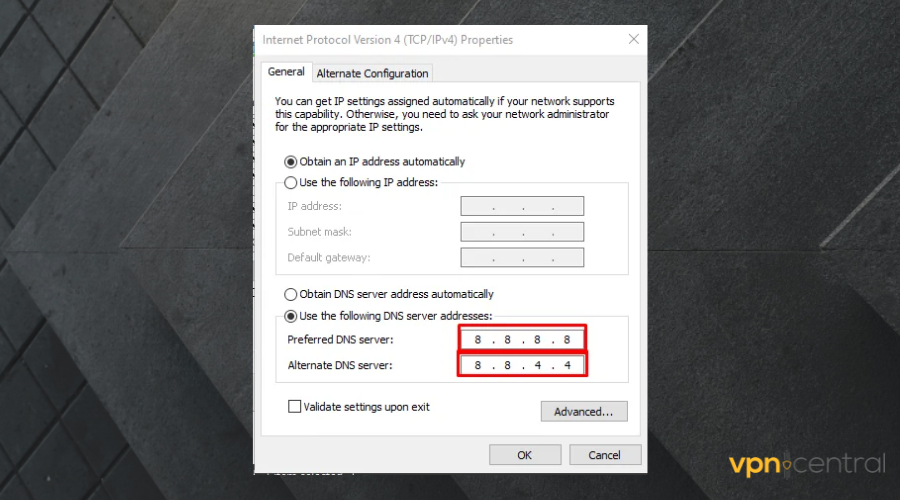 If your VPN is using the default DNS settings provided by the ISP, it might be the reason by Telstra is blocking your VPN connection.
To fix it, change the DNS settings on your device. Most VPN clients run exclusive DNS servers to speed up your Internet connection and bypass firewalls.
Alternatively, try using the public and secure DNS servers provided by Google Public DNS, Cloudflare, or OpenDNS.
6. Set the Telstra firewall mode to low (not recommended)
Several Telstra users have reported that setting the Telstra firewall mode to low solved their VPN connectivity issue. This setting can be found in the Admin section of the router admin panel.
However, we can't 100% recommend this workaround because it means lowering the security of your router and exposing your home network to a wide range of web-enabled vulnerabilities, such as DDoS attacks.
A safer alternative is to find and whitelist your VPN in the Telstra modem settings.
Conclusion
To recap, if your VPN isn't working on Telstra, you can fix this issue by connecting to obfuscated servers, another VPN server, or another VPN protocol.
However, you can also set up port forwarding and change your DNS settings. You can also try setting the router firewall mode to low, but we don't recommend this for security reasons.