Routers have distinct ways of dealing with a VPN, depending on their make, model, and firmware.
If you want to add VPN to a Netgear router, you can do this in two ways: turn your router into a VPN server, or setup a VPN for Netgear Nighthawk router.
The two methods are unrelated,, as you will learn in our step-by-step guide below.
Many users are wondering what are the best virtual private network solutions for the Netgear 6200, 7000, and 8000 versions.
If you're one of them, keep in mind that this article will show you the best options on the market.
Can I put a VPN on my Nighthawk router?
Nighthawk allows you to use a VPN connection to access your own Internet service when you're away from home.
In case you're still not sure why you should run such a solution, do not forget that it is great for the times when you travel to a geographic location that doesn't support the Internet services that you use at home.
Plus, you should also use a VPN router if you have a device that you exclusively want to connect to a VPN server alone and never to your regular connection.
How to set up a VPN on Netgear Nighthawk router?
Make sure your device is connected to the router's Wi-Fi network.
Using a web browser, access the Netgear official website.
From the top-right corner of the window, hover the mouse over the login icon, then click on Sign In.
Go to Settings.
Navigate to Advanced Settings, then to VPN Service.
Check the Enable VPN Service option.
At Clients will use this VPN connection to access, pick the All sites on the Internet & Home Network option.
Click Apply.
Click For Windows, For non-Windows, or For Smart Phone to download the OpenVPN config files.
Go to your VPN client's manual configuration page and download the OpenVPN files. We used PIA because it has thousands of speedy servers available. Here's a guide on how to install OpenVPN for PIA VPN.
Copy the OpenVPN file from Netgear to the PIA configuration folder on the device.
You can now access your home network through OpenVPN.
As you can see, it is pretty simple to set up a VPN for your Netgear router.
When you do it at home, you don't have to spend any money since the Netgear firmware supports VPN server mode. You just have to use the OpenVPN client, which is free and open source.
Once connected to your home network, you can access your files and printers, share photos or videos, and even map network drives over a VPN – just as if you were sitting in front of your computer at home.
On the other hand, you can't use this solution to unblock websites, for example. It's not the same as downloading a VPN client on your device and using it to create a secure tunnel on the web.
What about adding a VPN client to Netgear?
Unfortunately, Netgear firmware doesn't support VPN client mode. On the bright side, it lets you install custom firmware, such as Tomato, DD-WRT, or OpenWRT.
We're talking about free and open-source firmware that gives you the possibility to install a VPN client directly at the router level.
Once you install the new firmware, all you need to do is purchase a premium VPN subscription plan, download its OpenVPN configuration files, and add them to your Netgear router.
From that point on, you will be able to protect your home network from hackers, and remain anonymous when browsing the web.
Plus, unblock Netflix US from anywhere else in the world, find cheaper flights with a VPN, and more. It depends on how good your VPN is.
What are the best VPNs for Netgear routers?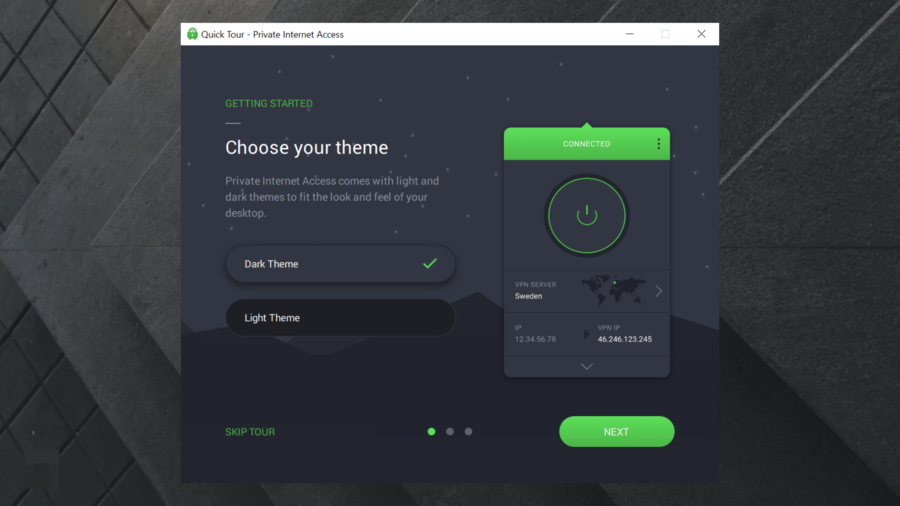 Made by Kape Technologies, Private Internet Access is a top VPN for Netgear routers that is definitely worth being set up, thanks to its superior security features and excellent speed.
You can connect to more than 3,300 VPN servers in 48 countries, watch Netflix US from anywhere, as well as to access Hulu and other streaming services.
PIA supports OpenVPN with up to 256-bit military-grade encryption, ensuring that no one can decipher your data over the web.
It also uses the WireGuard protocol, Shadowsocks, and SOCKS5 proxy servers, split tunneling, native port forwarding, and an emergency kill switch.
You can easily set up PIA on routers with custom firmware using OpenVPN manual configuration mode.
Meanwhile, its native app can be installed on Windows, Mac, Linux, Android, and iOS. It allows up to 10 simultaneous device connections through the same account.
More about PIA:
No logs or leaks
24/7 live chat support
30-day money-back guarantee
No free trial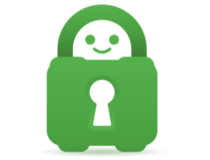 Private Internet Access
Easily set up a VPN client on Netgear routers using this fast and secure VPN.
2. NordVPN – easy configuration and fast connection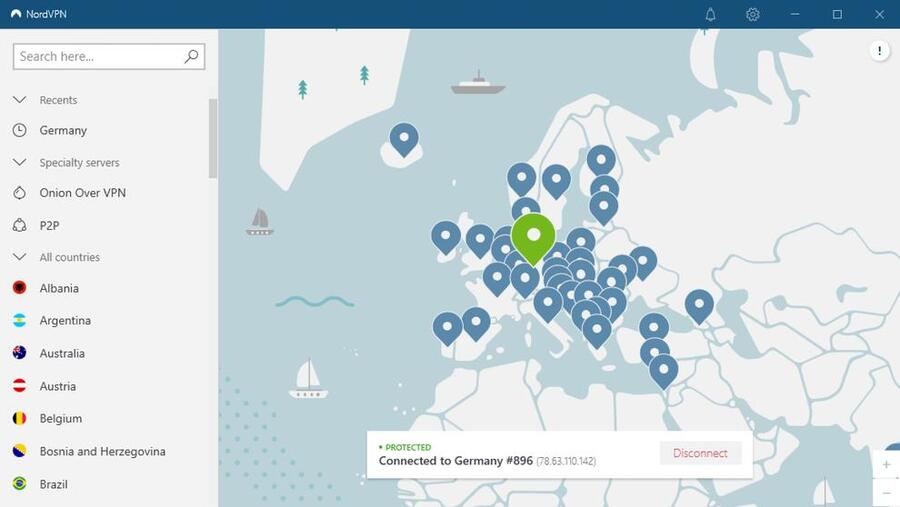 NordVPN works with a strict no-logs policy, offering thousands of servers in over 50 countries around the world and you can easily set up this VPN for your Netgear router.
Keep in mind that most routers can be manually set up with NordVPN, but you can also buy routers with preinstalled VPN software.
You can also install NordVPN on various devices like Amazon Fire Stick or Android TVs. The VPN works with Kodi and Roku too if you install NordVPN on your router.
NordVPN is able to unblock some of the most popular worldwide streaming platforms like Netflix, Hulu, HBO Max, or BBC iPlayer.
Check out more about NordVPN:
OpenVPN and IKEv2 protocols

Allows you to create up to 6 simultaneous connections
30-day money-back guarantee
User-friendly and intuitive interface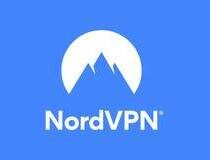 NordVPN
Secure your entire network with this powerful VPN that confirm support for your Netgear router.
3. SurfShark – advanced encryption tools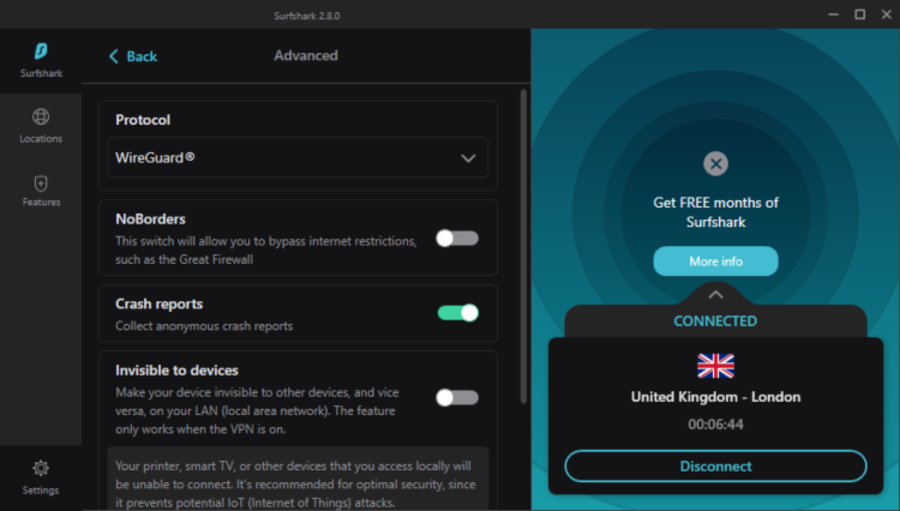 With its latest upgrade, SurfShark is offering now the opportunity to choose from over 3,000 servers located in more than 60 countries.
This VPN is extremely versatile, being compatible with Windows, Mac, iOS, Android, Linux, Fire TV, Apple TV, other TVs, PlayStation, Xbox, Chrome & Firefox, and routers.
When it comes to privacy protection, SurfShark does a great job with its AES-256 encryption, plus the secure protocols OpenVPN UDP and TCP, IKEv2, and WireGuard.
Like any other premium secure software, this one doesn't collect IP addresses, Internet activity history, VPN server location history, bandwidth usage, etc.
In addition, our experiments indicated that SurfShark is extremely fast, providing impressive speeds while navigating through the Internet.
Take a look at more SurfShark Features:
Unblocks the most popular streaming services like Netflix, Hulu, iPlayer, Disney +, or Amazon Prime Video
Kill Switch feature
30-day money-back guarantee
Camouflage Mode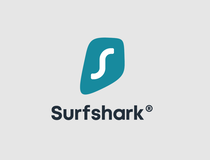 SurfShark
Use this VPN with advanced encryption for great security on your router!
Does Netgear have a built-in VPN?
While Netgear routers let you configure a VPN connection on their setup page, they don't include a built-in VPN client.
You will have to connect to your VPN service using their OpenVPN servers. If you are a Windows user, you can also connect the built-in VPN from Windows, after you configure it on your PC.
We do however recommend using a third-party option because if you use the Windows VPN, you will always need to keep a PC open to get VPN traffic.
Moreover, a paid VPN service has more servers and is generally faster, plus it provides increased security.
Why should I set up a VPN on my Netgear Nighthawk?
There are several important benefits that come with installing a VPN to your Netgear Nighthawk:
🛡️ Secure your entire network at all times: once the VPN is installed and enabled on your router, you won't need to turn it on and off, you will always have a secure connection on all your devices
📱 No need to configure VPN apps: you will save some time because all the devices connected to your Netgear Network will automatically use VPN traffic, without requiring a dedicated VPN app
🔓 Access geo-blocked content: you can use a VPN server from a remote location to bypass geo-restrictions on platforms like Netflix or BBC iPlayer; Netgear lets you create multiple VPN profiles so you can add more than one server location
All in all, don't hesitate to get a router VPN on your home because you'll always be guarded against cyber threats or boost your network speed.
Is there any good free VPN for Netgear?
In case the budget is concerning you, keep in mind that there are several free VPN options available on the market, that you can test.
However, you should know that this kind of option won't offer a smooth and complete experience as the premium one does.
Paid VPNs usually tend to provide much more powerful encryption tools, so cybercriminals won't get a chance to access your personal data.
Even if free versions might sound like a good deal, if we were in your shoes, we would still go for Private Internet Access, as it seems to be the most impressive software on the market.
Are all Netgear routers VPN-compatible?
No. Not all Netgear models have VPN remote access built-in.
However, when it comes to third-party VPN clients, you can use pretty much any Netgear router.
As mentioned above, if you install VPN-compatible firmware onto your router, you can add any VPN you want to it.
You can do this with any Netgear router, regardless of their ability to support VPN for remote access.
To recap, there are two ways to use a VPN on Netgear: turn the router into a VPN server for free, flash it with custom firmware for free and then install a paid VPN client.
If you're looking for a way to set up a VPN on your router so that all your home devices can use the secure tunnel to get online and unblock websites, then you must use the second option. And we can't think of a better VPN than PIA.