Naraka: Bladepoint has faltered lately, especially after the update some weeks ago. Probably as a consequence of that, players experience a terrific increase in ping and lag during gameplay.
This is not a situation any passionate gamer would be happy to find themselves in. Imagine being really close to winning a game and speed fails you due to lag caused by high ping.
Good news! You wouldn't even have to do that because we are here to help you reduce high ping and latency in Naraka: Bladepoint.
What are the causes of high ping and latency in Naraka: Bladepoint?
There is no problem without a cause right? Just as the instability that occurs in this game doesn't just happen. Some factors trigger it.
Below are the most common causes of high ping and latency in Naraka: Bladepoint:
➡️ Bad internet connection – If your network reception is bad, then you will surely face latency while playing Naraka: Bladepoint. An uninterrupted connection to the internet equals smooth game time.
➡️ Device load – Many unclosed programs running in your device's background may slow down the activity on Naraka: Bladepoint. This is because these apps would also be consuming space and internet traffic.
➡️ Outdated OS – You would be doing yourself a disservice by running Naraka: Bladepoint on an old operating system. This game is pretty demanding and would not run effectively on an outdated OS.
➡️Incompatible hardware – Naraka: Bladepoint requires a device's hardware to be at its optimum, or else, you will have to deal with frequent latency and a ping spike.
The specifications of hardware components like the CPU, graphics card, and RAM are very important for a stress-free gaming experience.
➡️ISP interference: Your ISP can be your worst enemy sometimes. Because of your ISP's regulation and (in some cases) laws specific to your city, you may be required to consume a level of bandwidth daily.
When you exceed this level, your ISP will have no other option than to throttle your connection each time you try to play an intensive game like Naraka: Bladepoint.
➡️Firewall and Antivirus: These two factors can cause latency when you are playing Naraka: Bladepoint.
If you don't allow the game through your firewall and exempt it from your Antivirus, it will keep blocking the game in an attempt to secure your connection. This makes the game response slow.
➡️Missing game file: If your game file is corrupted or incomplete, then the game will stutter and, in a bid to maintain speed despite the missing files, the game ping will rise.
How to fix high ping in Naraka: Bladepoint?
We have listed more than one solution. So, if you don't see any change after you have used a particular quick fix, kindly move to another one.
Now that we have said all that, let's begin.
1. Use a gaming-optimized VPN
Use a good VPN for Naraka: Bladepoint. We use ExpressVPN because it has high-speed servers & unlimited bandwidth, so it can certainly help reduce ping.
Get an ExpressVPN subscription and download the VPN on your device.
Follow the installation instructions to install it.
Launch ExpressVPN and log in with your credentials.
Turn on the VPN. Choose a server close to your region.
Launch Naraka: Bladepoint and see if the ping issue is improved.
VPNs can really help improve gaming response and reduce ping while also maintaining a steady network connection.
There are VPNs that are well optimized for gaming, and one such VPN is ExpressVPN. We solidly recommend it because gamers report reduced ping and latency when they use this VPN to play their games.
ExpressVPN not only boosts network speed, but it also provides strong protection against DDoS attacks.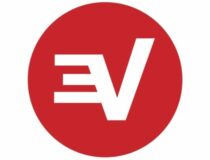 ExpressVPN
Use ExpressVPN to reduce ping and fix lag in Naraka: Bladepoint + preserve unbreakable online privacy!
2. Reboot your devices
Turn off your device. Unplug and turn off your router and/or modem.
Wait for about 30 seconds to one minute.
Plug in and turn on the router and modem again.
Turn on your device and try to connect again to the internet.
Avoid using Wi-Fi when playing Naraka: Bladepoint because you will be susceptible to high ping and latency. Use network cables instead.
3. Confirm system requirements
On your PC, right-click on the This PC icon.
Select More> Properties.
Cross-check your system specs with the Naraka: Bladepoint requirements.
Your device is required to meet some requirements to run Naraka: Bladepoint smoothly without high ping and lag. For this reason, confirm that your system is in a good state to take on this game without stuttering.
📋 Naraka: Bladepoint PC requirements (minimal)
OS – Windows 7 and above, 64-bit
CPU – Intel i5 4th generation or AMD FX 6300 or Intel Core i7
Memory – 8/16 GB RAM
GPU – NVIDIA GeForce GTX 750TI or NVIDIA GeForce GTX 1060 6G
DirectX – Version 11
In addition, run your game on SSD instead of HDD.
4. Update your Operating System
Always check for new updates on your operating system and install them. Consequently, an outdated OS will crash your game. If you are using Windows:
On your start menu, type settings.
Open Settings > Update & Security.
Click on Check for Updates.
Download and install any available updates.
Restart your device.
5. Close all background apps
Close all windows running in the background because it will cause an extra load on your system and also cause Nakara: Bladepoint to lag.
In your Start menu, search for Task Manager and open it.
Check for apps/ processes that you are not currently using.
Click on them to select them and click on the End Task button.
6. Restore game files
Use the Steam client to confirm if your game files are complete.
Open Steam client.
In your Launcher, click Library to open the Library page.
Scroll down to Naraka: Bladepoint and right-click and select Properties.
Select the Local Files tab.
Click Verify integrity of game files.
In case your game files are corrupt or some of them are missing (which can happen over time, just due to frequent use, or thanks to malware infections), this Steam troubleshooter will restore them.
Restoring files will help you with Naraka: Bladepoint being stuck on the loading screen, high-ping and latency, the game freezing, and other common errors.
7. Check the game's status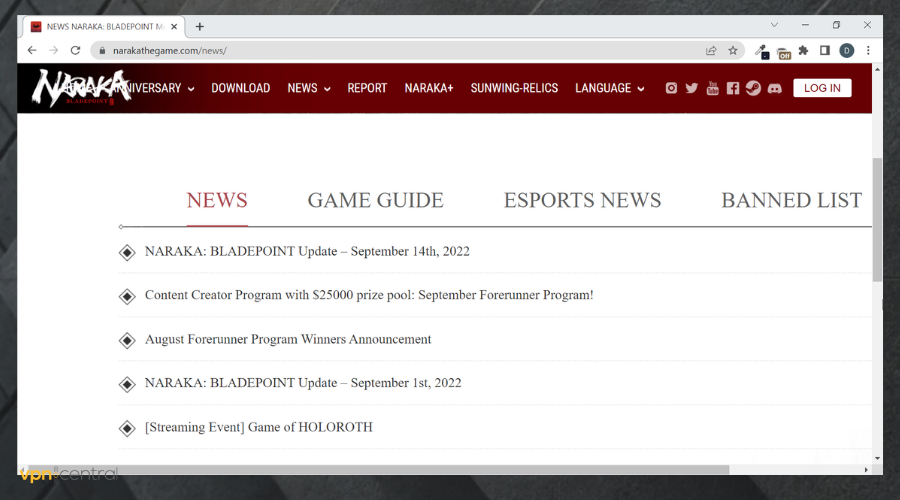 Make sure that Naraka: Bladepoint high ping isn't caused by a problem on the developer's part.
If updates are being released or the game is undergoing maintenance, it's possible that you'll have ping/lag in the game.
Go to the Naraka: Bladepoint official news page and see if any outages/ updates have been announced lately. You can also contact their customer support team if you keep having problems, but other online games work fine.
Why is Naraka: Bladepoint so laggy on Xbox?
Naraka: Bladepoint is lagging on your Xbox most likely because of extreme network issues.
Using other devices like your PC, near your Xbox can cause latency. One more reason why there is constant lag on your Xbox may be due to accumulated cache (so clear it up).
Naraka: Bladepoint is a wonderful and addictive game with a good deal of unexplored potential. However, facing difficulty playing it can make it seem like a lackluster game.
You don't have to feel that way anymore because by following the tips in this guide, you should be able to get past it.