If you have a 3D printer and you've been struggling with the issue of OctoPrint not working with a VPN, you are in the right place.
The excitement of owning a 3D printer can quickly disappear when the stress of monitoring the progress of each print begins to surface.
That's why using OctoPrint makes it convenient to remotely monitor and control your printer from anywhere you are.
However, it's a security risk to expose the web app to the internet without any security measures.
In fact, there have been many reported instances of unsafe OctoPrint exposure to the internet and the many ways things could have gone bad for the respective owners in those instances.
That's why it's popular to use VPNs with the software to prevent unauthorized access and unforeseen security threats.
Therefore, if you're experiencing difficulties connecting to OctoPrint over VPN, this article features a detailed guide with tips you can try to fix the issue of OctoPrint not working with a VPN.
Read till the end!
OctoPrint not working with VPN? Try this!
If your OctoPrint isn't working with a VPN, thereby giving you a tough time getting your printing work done, these fixes will work for you.
But first, quickly do these checks and see if they solve the issue:
Check your internet connection. A quick speed test can help you detect if you have stable internet.
Restart your device and Wi-Fi router.
Not to worry, if you've done these and OctoPrint is still not working with VPN, try the below fixes:
Change the VPN server

Here's how to do that:
1. Open your VPN app.
2. Disconnect from the server.

3. Close the VPN app.
4. Relaunch it and connect to another server.

Some software and applications don't function properly when connected to certain VPN servers.
This is because those servers might not be optimized or configured to work for such apps and software.
Therefore, it's advised that you disconnect from that server and connect to another server in a different country.

Check your VPN configuration

If you use OctoPrint on a Raspberry Pi device, then this method is for you.
Here's how to check your Pi VPN configurations:
1. SSH into your Raspberry Pi device.
2. Run the following command: sudo nano /etc/openvpn/server.conf
This will open the existing configuration in an editable text file.
3. Verify that the configuration details such as the VPN server port number, IP address, and encryption settings are correct. If they're not correct, you can change it in the text file.

Alternatively, you can reinstall the app to ensure that you have the right configuration directly from your provider.
Although it is a more advanced fix, it works if you can try it.
On PC, you just have to open your VPN app and go to settings. From there, you can check and change the connection protocol, access ports, and other information.
A faulty VPN configuration can cause the software to malfunction and experience a lot of connection issues.
Be sure to check the details of your VPN configurations to see if they're correct.
If not, request new configuration settings from your VPN provider and try troubleshooting again.

Contact your VPN provider

The connection issue may be from your VPN as it may not have the features Raspberry Pi typically runs on.
The good news is, many VPN providers on the market have a responsive support team either via email or 24/7 live chat team.
So, contact them to rule out the possibility of the VPN not being compatible with the Raspberry Pi which powers OctoPrint.

Contact the OctoPrint community

While OctoPrint may not have a dedicated support team due to the open-source and crowdfunded nature of the service, you can ask for help from the community of fellow users.

To do that:
Simply go to OctoPrint.org and click the forum tab to go to the membership community.
Browse through the existing topic asking for help with this problem of OctoPrint not working with VPN.
Otherwise, sign up or log in to create a new topic to get help from the community.

Change your VPN provider

If after contacting your provider's support team, you discover that the problem is due to the incompatibility of the VPN and the Raspberry Pi device, the sure fix is to change to another VPN provider.

Also, if you keep trying to troubleshoot and Octoprint still isnt' working with your VPN, then it's probably time to give another provider a chance.

For Pi devices and Octoprint, we recommend ExpressVPN. Here's how to get it on PC or Raspberry Pi:
1. Visit ExpressVPN's official website to purchase the software

2. Download and install the software.
3. Launch and connect to a server in any location.

4. In the case of Raspberry Pi, follow these instructions from ExpressVPN's official website to complete your installation.

5. Connect to OctoPrint and enjoy printing.
ExpressVPN is an easy choice of VPN provider that supports Raspberry Pi and would work seamlessly with OctoPrint.
Not only is it compatible with the 3D-printing software, but it also has a huge server network to help you access region-locked 3D-printing websites.
What's more?
The provider has military-grade encryption to make your internet traffic unreadable even if it falls into the wrong hands.
But it won't fall into the wrong hands because the service combines the best tunneling protocols with an internet kill switch and leak protection.
These all work together to guarantee that you'll never suffer data breaches while using the internet.
ExpressVPN's subscription plan starts from $6.67 per month and it offers a 30-day money-back guarantee.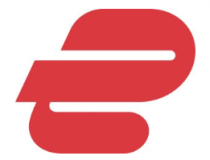 ExpressVPN
Use ExpressVPN on your Pi device for an error-free Octoprint experience!
Summary
OctoPrint is one of the best 3D printing software that aids the effective functionality of 3D printers.
It has a large array of plugins essential to improve the output of your 3D printer and it runs on the lightweight Raspberry Pi which is connected to the printer.
Using a VPN with OctoPrint will help to secure your interaction with your 3D printer and prevent unauthorized access.
It will also protect your trade secrets from falling into the wrong hands.
Therefore. if you experience any issues causing OctoPrint to not work with your VPN, the fixes mentioned in this guide will help.
---