SoundCloud is a popular platform that brings together bands, podcasts, independent artists, and music aficionados in a seamless manner.
So it would seem a bit unfair if you discover that SoundCloud is not available in your country, right?
Well, like many other online services, SoundCloud can be subject to geoblocking. The way these restrictions work is by preventing users from certain regions of the world to access some services.
As you may already know, a lot of these geoblocks can be circumvented by using specialized software such as VPNs.
However, while using a VPN is highly effective in this case, it's not the only way you can access SoundCloud if it's not available in your country.
🌎 Why some songs on SoundCloud are not available in my country?
SoundCloud lets independent artists share their musical creations, and if you can't access certain songs from a specific location, it's due to the artist's licensing rights.
Depending on their country of residence and the policies put in place by it, some artists may not have the right to share their songs everywhere.
📍 What countries is SoundCloud available in?
Currently, SoundCloud is available in the following countries:
North America: United States, Canada
Europe: United Kingdom, Ireland, France, Germany, the Netherlands, Belgium, Italy, Portugal, Spain, Switzerland, Austria, Denmark, Finland, Norway, and Sweden. Russia
Oceania: Australia, New Zealand
The platform is planning to expand to more places around the world. For the time being, if you live outside those locations, you can use one of our solutions below to bypass geo-blocks.
And if you're having similar issues with other popular streaming platforms, you can check the following easy guides:
How to bypass SoundCloud geoblocking?
1. Use a VPN
Get a VPN subscription. We recommend ExpressVPN because it has a large server network, with locations in 94 countries. It can offer great, buffer-free SoundCloud streaming, and comes with 3 extra months free with a 1-year plan.
Download the VPN client to your PC.

Install the VPN and launch it.
Once you've logged into your account, go to the server list. Pick a location where SoundCloud is available. We selected the United States. Click on the big On button to connect to the VPN.

Enjoy SoundCloud without restrictions.
Using a VPN is one of the most popular ways to get around geo-restrictions.
Not only will a VPN successfully mask your location, but it will also re-route and encrypt your traffic to secure your connection.
So you're actually getting a three-for-one deal, which is not bad at all. You get to access SoundCloud without compromising your online identity and keeping your connection secure against MITM attacks. Sweet, right?
The reason why we wholeheartedly recommend ExpressVPN for this task is its impressive network of servers and stable connections.
ExpressVPN has high-speed servers in 94 countries, so you can easily bypass any form of geo-restriction. Plus you have a lot to choose from, so if one location doesn't work, you can switch them around as much as you want.
A VPN can also boost up Internet speed, which is a plus if you want seamless listening sessions on SoundCloud.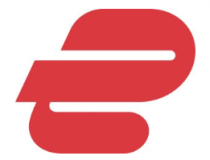 ExpressVPN
Is SoundCloud not available in your country? Access it from anywhere using ExpressVPN!
2. Access SoundCloud from Tor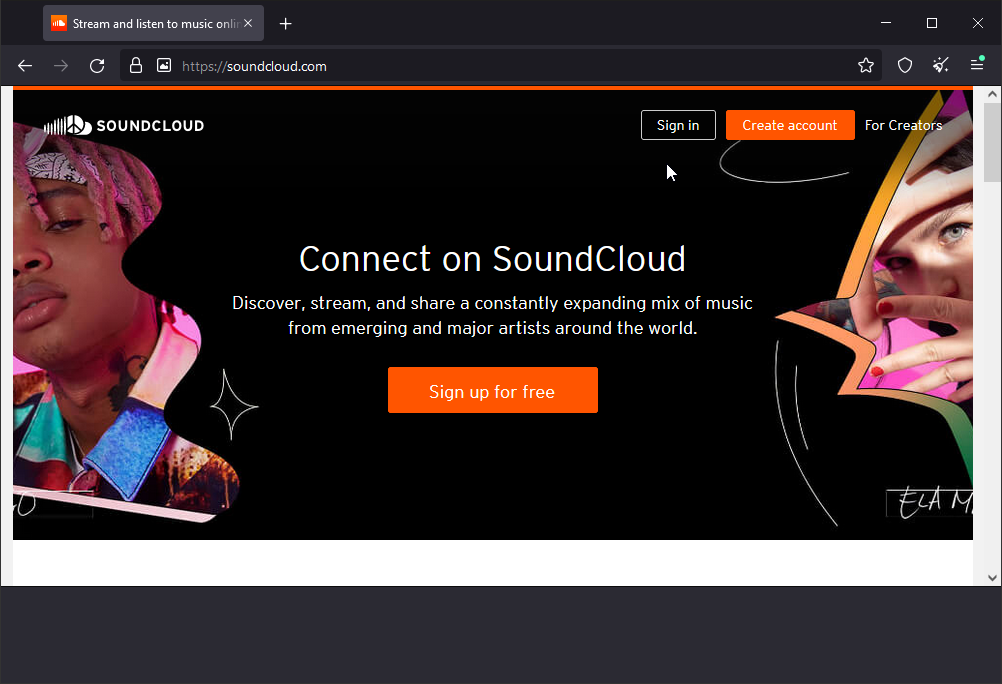 Tor has been under the spotlight more than just a bunch of times and it's already consolidated its position as a strong anonymization tool on the market.
The best part of Tor? It's completely free. You can fire up Tor, connect to the network, then use a properly configured browser to access SoundCloud.
Note that Tor is configured to use random exit nodes from any country in its network, so you'll have to get your hands dirty and configure it manually.
Or, if you don't have the patience to do so, you could just disconnect/connect until you get it right.
3. Change your IP with a proxy server
Proxy servers seemed to have lost a bit of ground to more modern approaches (we're looking at you, VPNs). Most likely because proxy traffic can be detected and blocked without too much effort.
But that doesn't mean that using a proxy server doesn't pay off in certain situations. For once, SoundCloud doesn't have an aggressive stance against proxy users, unlike Netflix.
So, at least for the time being, you could rely on a proxy server to unblock SoundCloud in your country.
Pro tip: There are a lot of free proxy servers just laying around on the Internet; all you need to do is look them up and use them. They might not work every time and might even be slow, but hey, at least they're free.
4. Try Smart DNS Proxy
Smart DNS Proxy services may just be one of the most effective ways to bypass geo-restrictions. A Smart DNS replaces your ISP-assigned Domain Name System (DNS) with a private one, located in your country of choice.
Additionally, it strips your requests clean of any data that would give away your real location. As a result, websites such as SoundCloud will think you're in a different country.
What really makes Smart DNS services shine is their speed. Since there's no encryption involved, your connection will be as fast as it can go. Using a VPN, by comparison, involves encryption and may slow down your connection.
On the other hand, the lack of both encryption and IP cloaking may cost you some privacy points.
The bottom line is that using a Smart DNS will hide your location, sometimes even better than a VPN, but won't offer you anything in terms of privacy and security.
How to change country in SoundCloud
Worry not if you're not in one of the SoundCloud-supported locations. Simply change your country to enjoy unrestricted streams on the platform.
Let's break down the process step-by-step:
Go to SoundCloud's web portal and log into your account.
Click on your profile picture on the top-right side of your browser window.
Select Profile from the dropdown menu options.
Locate and click the Edit button that has a pencil icon.
Scroll down to Country on the mini-window that pops up.
Choose your preferred country and click Save Changes.
You should log out and log into SoundCloud to confirm the changes. It helps double-check if the change has taken effect.
Final thoughts on SoundCloud not being available in your country
All things considered, if you discover that SoundCloud is not available in your country, there are plenty of things you could do about it, as we've explained above.
First and foremost, don't give up if one of our suggestions doesn't seem to work. Just try another method; we're sure you'll find one that works best for you in no time.
Last, but not least, it's worth mentioning that our fix also works for SoundCloud tracks that are not available in your country, and for SoundCloud Go+ as well.
---