Sportsurge is one of the top platforms for watching live sports from all over the world. It covers NFL, MLB, NHL, Boxing, MMA, and more, all for free.
Unfortunately, some users have trouble accessing the website, getting the wrong impression that it's down when in fact, it's geo-restricted.
Luckily, you can still enjoy the platform even if it has been blocked in your region. In this post, we'll go over a few effective strategies.
How to unblock Sportsurge?
A few easy fixes can solve the Sportsurge not working issue for you.
Since most users unable to access the platform are dealing with geo-blocking, the first thing to try is masking your IP.
1. Use a VPN
Accessing the platform with an IP from another country is an easy and effective solution.
Here's how to do it with ExpressVPN, one of the best VPNs for streaming.
Subscribe to ExpressVPN and download it on your device.
Follow the instructions on the website to install the app.
Log in using your username and password.
Connect to a server by clicking the big power button in the center.
Visit the Sportsurge website.
Choose the stream you want to watch and enjoy the game!
Note: It's a good idea to test a few VPN locations until you find the one that provides the best connection for streaming Sportsurge.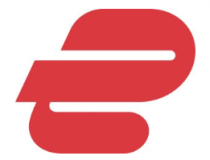 ExpressVPN
Don't let geo-restrictions stop you from watching your favorite sports programs.
2. Clear your browser cache and cookies
If you're still getting the Sportsurge not working error, chances are something else is preventing you from accessing the website.
In this case, you should try clearing your browser cache and cookies. That will fix various loading and formatting issues and get rid of any remaining data about your actual location.
Here's how to do it in Google Chrome (it works similarly for other browsers):
Open Chrome on your computer and click the three-dot icon in the top right corner.
Click More tools and then select Clear browsing data.
To delete everything, select All time under Time Range.
Check the boxes under Cookies and other site data and Cache images and files.
Click Clear data.
Open Sportsurge and find the game you want to watch.
Note: Keep the Passwords and other sign-in data box unchecked to avoid having to sign into the websites you visit regularly.
3. Clear your DNS cache
That's another thing you can try to get access to Sportsurge.
Click the Start button in your taskbar.
Enter cmd in the search text box.
Right-click the Command Prompt icon and select Run as administrator.
Type the ipconfig /flushdns command and press Enter.
Check if the system returned the following message: Successfully flushed DNS Resolver Cache to confirm you were successful.
Open Sportsurge and access the stream you want.
Wrap up
As you can see, fixing the Sportsurge not working issue is quick and easy.
Express VPN will help you get past geo-blocks, and you may clear your browser and DNS cache and cookies to ensure your access to the platform.
Once you find the solution that works for you, you'll be able to stream any sports game you want.