ADP is a leading HR services provider, but unfortunately, its systems are unavailable outside the US and Canada.
So, if you're traveling abroad you might lose your access to the platform.
However, there are several ways to get around this and trick services like ADP into thinking you're somewhere you're not.
How to trick ADP location? By masking your real whereabouts and spoofing your GPS coordinates, IP address, and other identifying information.
It may sound complex, but it's actually pretty easy. Let us show you:
How to trick ADP location?
There are numerous neat ways to trick ADP location. Just follow the simple step-by-step guides below:
1. Use a VPN
VPNs route internet traffic through an encrypted tunnel, hiding your IP address and location.
When you connect through a VPN server in your home region, ADP will think you're accessing locally locally rather than internationally.
For this purpose, we recommend you go with ExpressVPN. It has a vast global network, super-fast servers, and robust security features.
Here's how to get started:
Visit ExpressVPN's website and pick a subscription.
Download and install the VPN software on your computer or mobile device.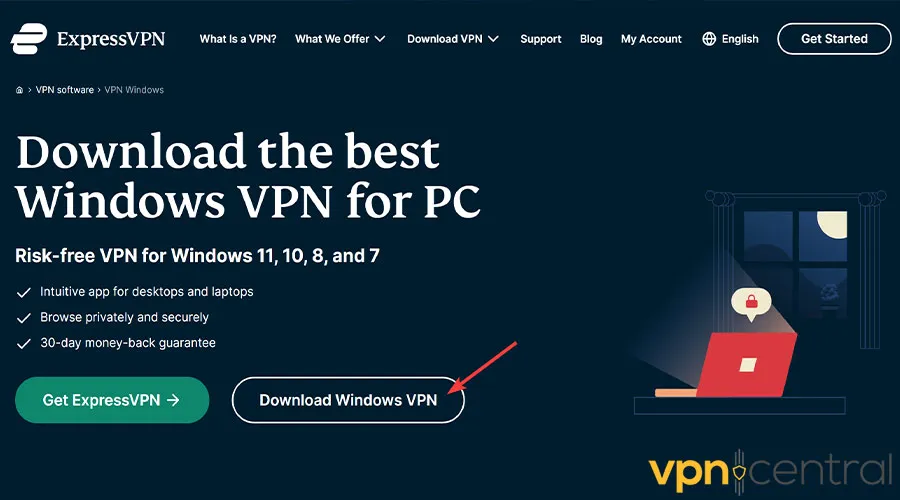 Connect to a server located in your home region. You'll want to select a US or Canadian server for ADP.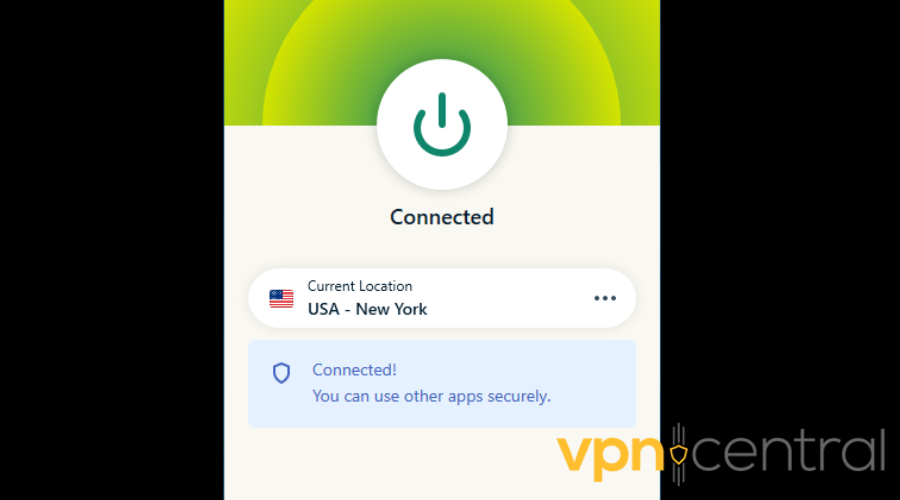 Log into your ADP account while the VPN is connected.
Its systems will now see your traffic as coming from the VPN server's location rather than your actual whereabouts.
2. Change your router's DNS settings
Your router gets its DNS information based on your current location by default.
But you can override that and manually set custom DNS servers elsewhere.
To change your router's DNS settings, follow these steps:
Find out your router's IP address. You can usually locate it on the back of your router or in the user manual. Alternatively, you can use an online tool like Router IP Address.
Open your browser and type the IP in the address bar. You should see a login page for your router's settings.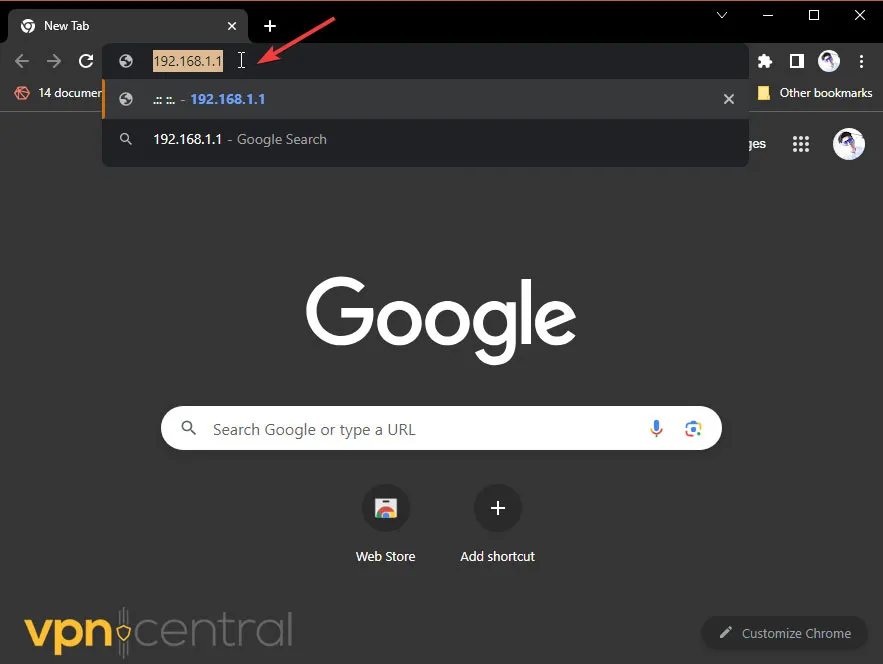 Enter your router username and password. Use the default ones (such as admin/admin) or search for them online if you don't know them.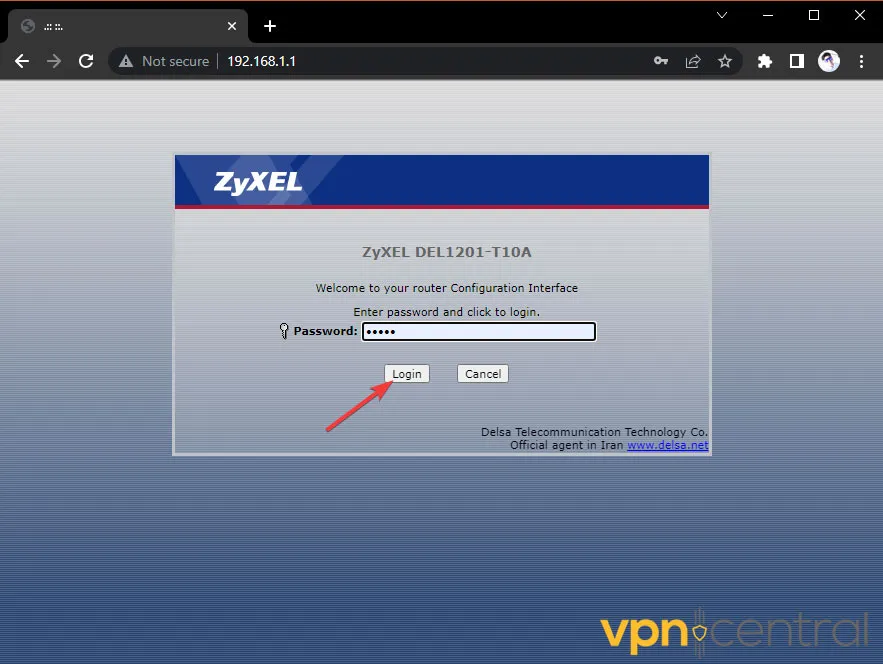 Navigate to your router's DNS settings section. The exact location may vary depending on the model, but it's usually under Advanced or Network Settings.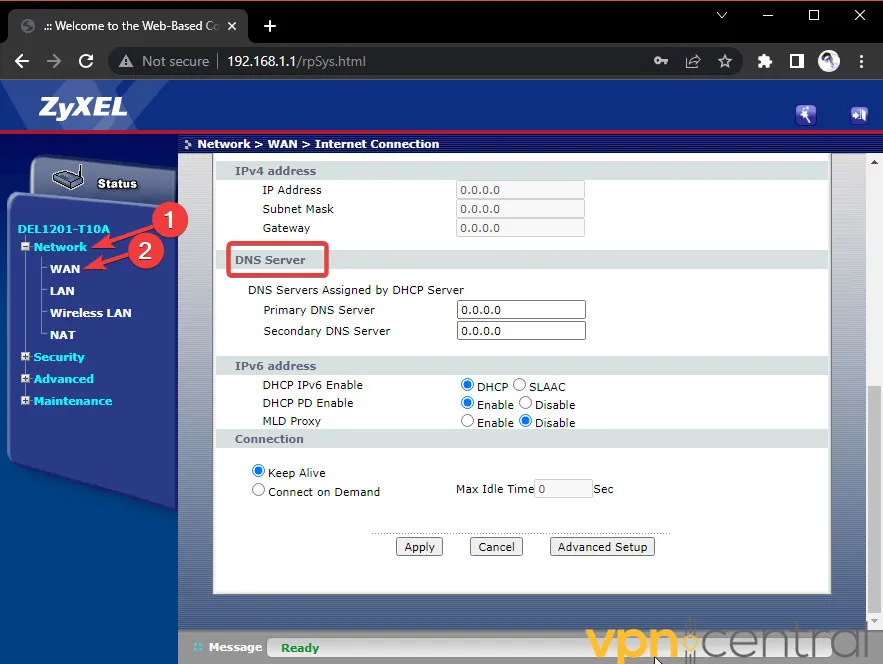 Change the primary and secondary DNS servers to those matching your desired location. You can find a list of free public DNS servers on the Public DNS Server List. For example, if you want to trick ADP locations into thinking you're in Canada, you can use 1.1.1.1 and 1.0.0.1 as your DNS servers.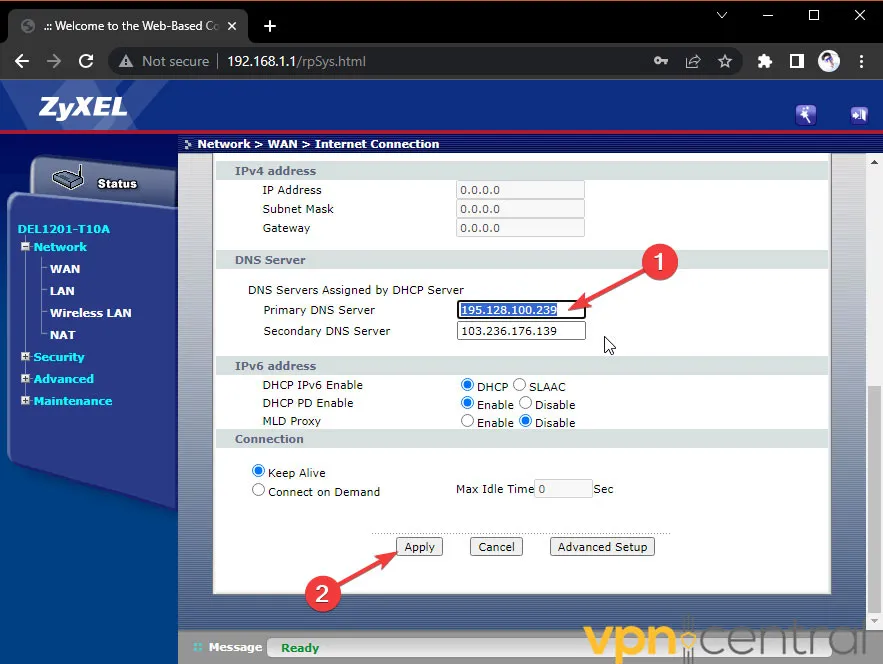 Save the changes and restart your router.
Open your browser and access the ADP website or app as usual. You should be able to clock in and out without issues.
To find DNS servers for different locations, you can check out services like Cloudflare, Google Public DNS, and Open DNS.
3. Spoof your GPS location
Dedicated GPS spoofing apps let you manually set a fake GPS position on your mobile device or laptop.
Examples of such apps include for Android, iToolab for iOS, and Location Guard for Chrome. 
To use them to bypass ADP's geo-blocks, you need to:
Download and install the GPS Spoofing app on your mobile device or laptop.
Allow mock locations in your device settings menu.
Open the app and search for a location in your home region.
Tap on the map to set these as your fake coordinates.
Enable spoofing in the app and toggle it on whenever you need to access ADP abroad.
4. Modify browser headers
Your web browser sends information like language, time zone, and region as part of its request headers.
Modifying these headers is an easy way to mask your location for geo-restrictive services.
You can spoof your browser headers using the following:
Browser extensions like Modify Headers for Chrome, Firefox, or Edge.
Proxy sites like Proxysite.com let you route traffic through an intermediary server and alter header info.
Browser developer tools on Chrome, Firefox, Edge, Safari, etc., let you directly edit headers by pressing F12 or Ctrl+Shift+I keys. With extensions or tools enabled, you can spoof your location by changing fields like "X-Forwarded-For" and "X-Regional-Override" to values matching your home region before accessing ADP.
Keep in mind that you need to manually alter headers for every foreign site you want to access.
5. Use proxy services
You can find various proxy services on the web. Some of them are free, others you'll have to pay for.
Do your research carefully, and make sure to pick a server in a location that's suitable for ADP, like the US or Canada.
After you've chosen your proxy, here's how to set it up:
Click the magnifying glass icon next to the Start menu and search for Proxy settings.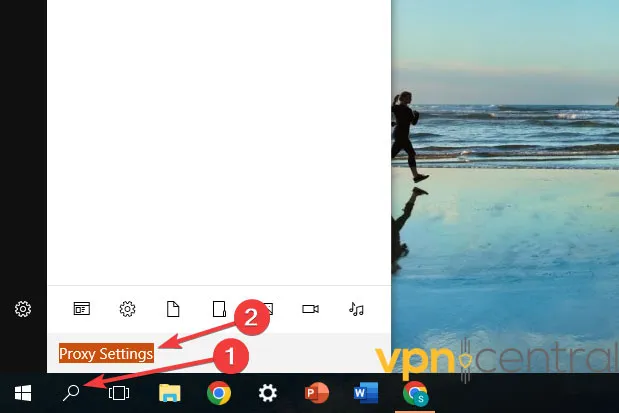 Click on Network proxy settings.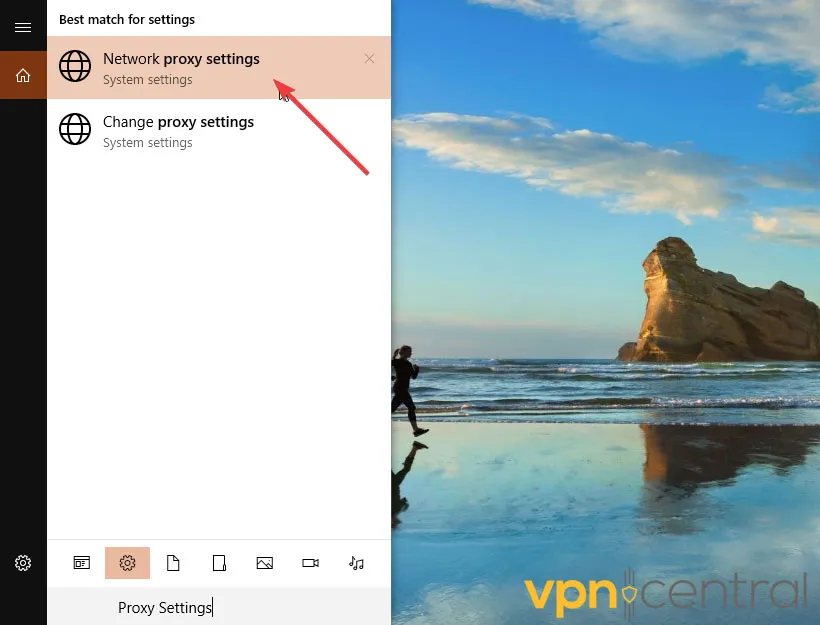 Under the Manual proxy setup, toggle the switch on.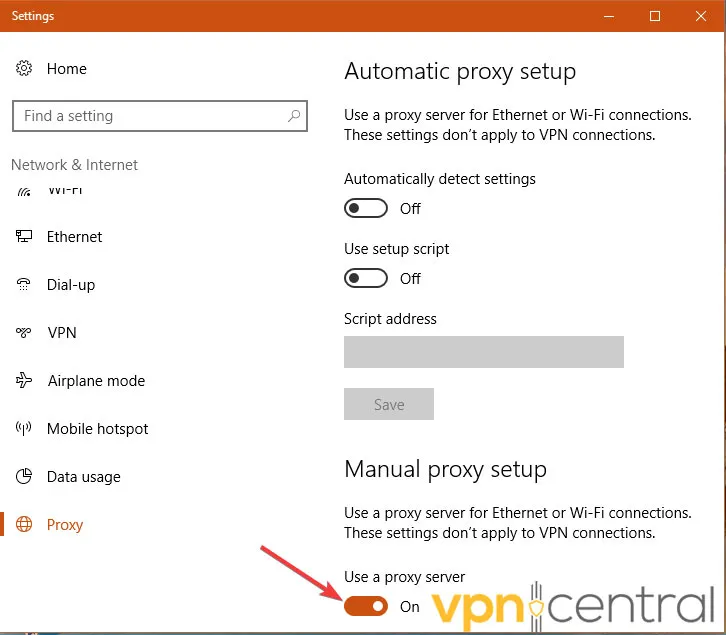 Enter the proxy server address and port, and click Save.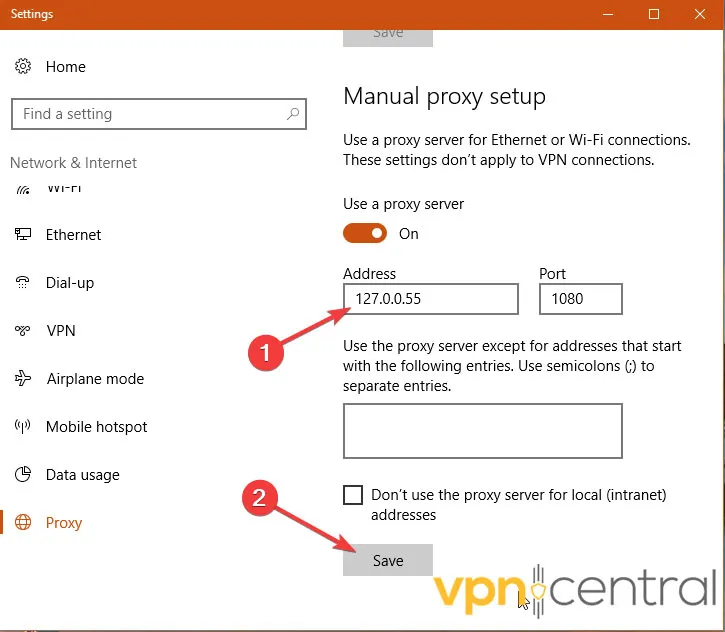 Why you might need to trick ADP location?
There are a few common reasons why you may need tricks to evade ADP's location:
You're an employee traveling abroad but you have to access internal ADP platforms blocked outside your home country.
You've moved overseas but have to manage payroll, benefits, and other HR systems administered through ADP.
Your company uses region-specific ADP systems, creating access issues when employees move between offices and locations.
ADP imposes its own geo-blocking measures in certain countries.
You need to assist colleagues or employees in other countries with ADP tools that you specialize in.
Whichever the case, ADP's geo-restrictions create barriers when you need to access its tools and platforms from overseas. However, by using the solutions above, you can fix that in no time.
Keep in mind, however, that spoofing your location for ADP carries some significant risks.
By doing so, you may violate ADP's terms of service or your employer's access policies, create security risks for your company, lose your employer's trust, and more.
So, before tricking ADP location, make sure that you're doing it with your employer's permission.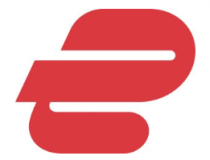 ExpressVPN
Easily spoof your location for ADP and work from anywhere with this highly-secure VPN.
Summary
VPN services, DNS spoofing, proxy servers, GPS faking, and header modification allow you to bypass geo-restrictions by tricking ADP's systems into thinking you're in an approved region.
By learning how to trick ADP location through the methods above, you can easily regain access to your company's systems while working remotely.