TuneIn Radio is a game changer when it comes to accessing radio stations from all over the world.
With one simple app, you can listen to music, talk shows, sports, and podcasts, from locations that were previously unavailable on traditional radio.
Unfortunately, some regions like the UK have started clamping down on international stations.
The good news? By using one of these TuneIn VPN solutions, you can once again listen to any station from anywhere in the world.
Why do you need a VPN to listen to all stations on TuneIn?
Although the TuneIn app and site are available globally, some regions such as the UK are heavily restricted.
This is because the platform functions as an aggregator of online stations but doesn't always have licensing agreements to broadcast them.
Because of this, many international stations are blocked unless you use a VPN to make it appear like you are located in another region.
TuneIn's primary method of detecting your location is through your IP address. However, a VPN lets you use an IP from a location of your choosing, so you can easily bypass these geo-restrictions.
Best VPN services for TuneIn
The best TuneIn VPN services offer fast servers to support high-quality streams and lots of locations where stations aren't blocked.
Having put all the leading VPN providers to the test, the following 5 showed the best results for TuneIn radio.
Let's look at each of them in more detail: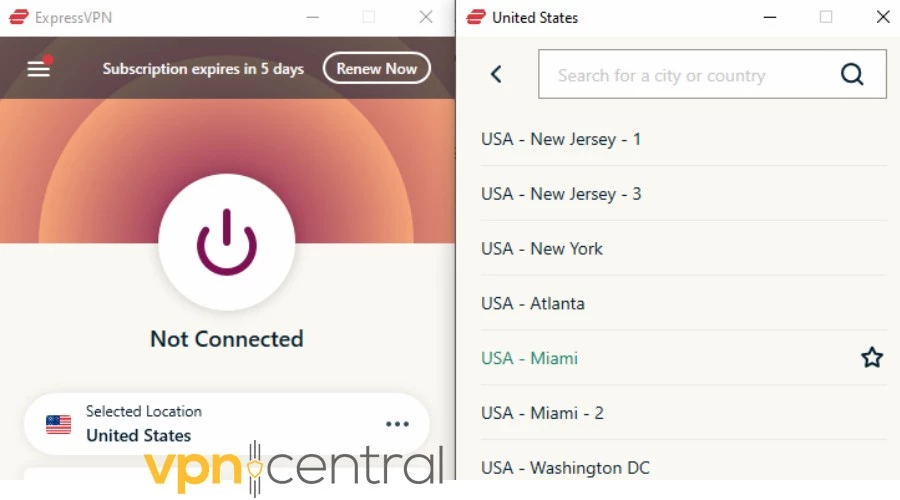 ExpressVPN has everything you need to access the full TuneIn station library from anywhere in the world.
Its fast and stable servers include countless locations in the United States. Moreover, if you're facing other geo-restrictions, you can easily switch to another location in 94 different countries.
With ExpressVPN, you never have to worry about your real IP address leaking, as it has some of the strongest leak protection in the industry. Even if your connection drops, its flawless kill switch will pause any traffic until you're protected again.
To get started, simply download the ExpressVPN app on desktop or mobile. Up to 5 devices can connect at the same time, which is ideal for a busy individual or home network.
✅ Pros:
Consistently fast speeds.
Easy-to-use apps for almost any device.
No-logs policy to protect your identity.
❌ Cons:
No advanced stealth features.
Others offer more device connections.
Expensive monthly plan.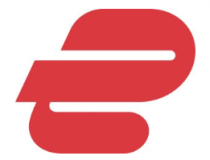 ExpressVPN
Access all the content TuneIn has to offer with this fast and reliable VPN.
Although CyberGhost performs well no matter how you use it, it does exceptionally well at video and audio streaming. That's because it has lots of servers optimized for handling streaming traffic.
Simply launch the app and navigate to the 'for streaming' tab in the locations list. There are also options for torrenting to get a stable connection while filesharing, as well as gaming.
This is perfect if your ISP throttles gaming speeds or you're getting high ping with other VPNs.
Overall, CyberGhost is one of the most robust VPNs on the market, with over 9,200 servers across 91 countries. It has all the key VPN features, such as a kill switch and leak prevention. Plus, you can use it on up to 7 devices at the same time.
✅ Pros:
10 Gbps server network
24/7 support.
Genuine no-logs policy.
❌ Cons:
Lots of settings can get overwhelming.
App split-tunneling only on Android.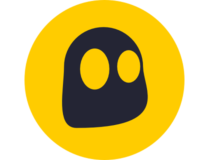 CyberGhost
Enjoy high performance and top-notch streaming quality with CyberGhost.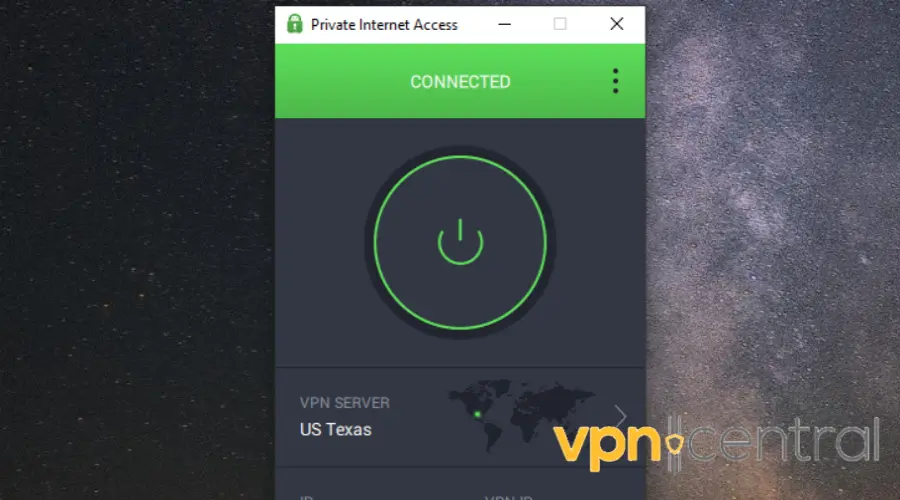 Private Internet Access is a top choice if you have a very busy home network or even a small workplace you wish to protect.
That's because it allows an unlimited number of devices to connect at the same time under a single account. Simply download the relevant desktop, mobile, or smart TV apps and it takes just one click to connect.
PIA is perfect for getting around TuneIn restrictions thanks to a 10 Gbps network that covers over 50 locations in the US alone. In total, it lets you choose from 84 countries, so geo-restrictions are never a problem.
It also takes privacy a step beyond encryption with an independently tested no-logs policy.
This means it doesn't keep any data about its customers. Moreover, you can pay in crypto, so there isn't anything tying you directly to using a VPN.
✅ Pros:
More servers than any other VPN.
Supports torrenting and gaming.
Split tunneling by app, IP, or URL.
❌ Cons:
Support chat isn't always online.
No-logs, but based in a 5-eyes country.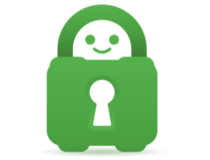 Private Internet Access
Benefit from a huge server fleet and lighting-fast speeds with PIA.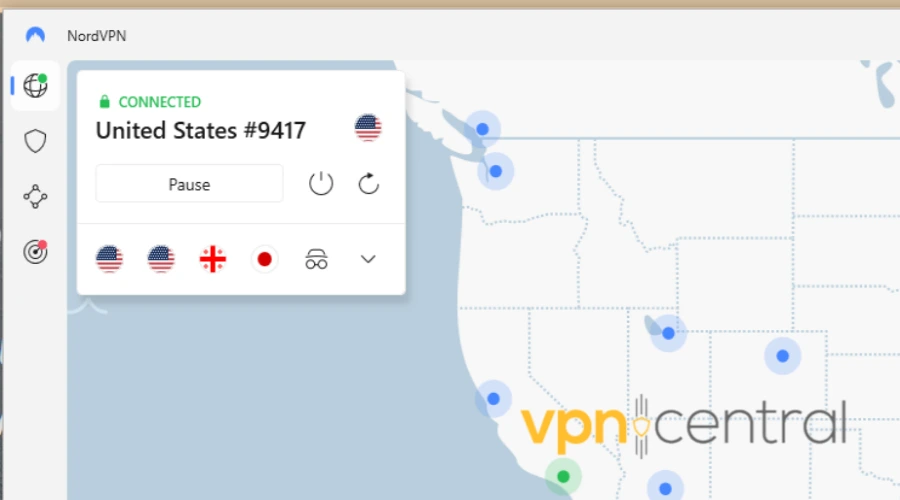 While a regular VPN is suitable for most situations, a strict ISP or streaming service might still be able to tell you're using one. This can happen even if the traffic and your identity are hidden.
NordVPN gets around this by offering several extra connection types, including double VPN (traffic routed through two locations), and Onion over VPN (connects to the Tor network while connected to the VPN).
It also has obfuscated servers, which make all traffic seem like regular web traffic, even when streaming, gaming, etc.
If you just want to unblock TuneIn, you can choose from servers in 16 US cities. In total, there are more than 5,000 individual locations, spread among 60 countries.
NordVPN is fast and reliable and has all the expected VPN features.
✅ Pros:
Ad-blocker and dark web monitoring.
Dedicate IPs available.
Supports custom DNS.
❌ Cons:
Not the cheapest.
Desktop app can lag.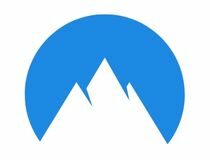 NordVPN
Take advantage of advanced security features and high performance with this top-of-the-line VPN.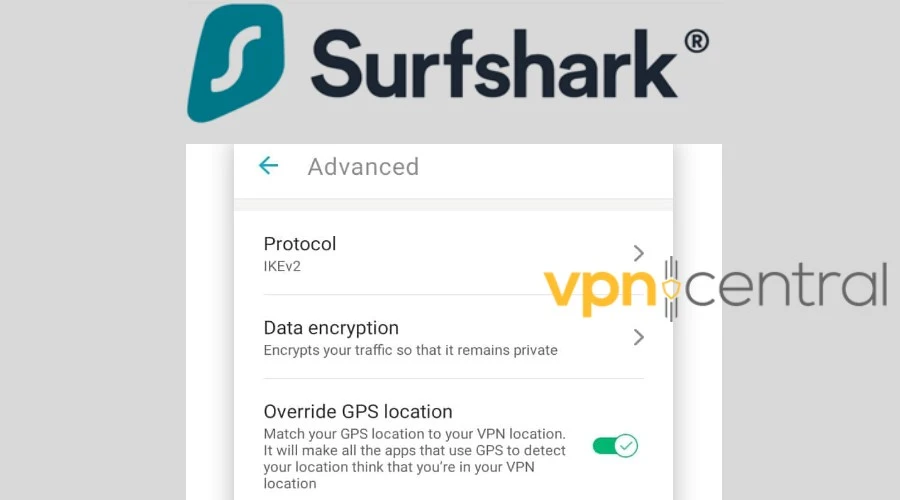 With over 3,200 servers in 100 countries, Surfshark is an excellent choice for bypassing geo-restrictions. In fact, there are more than 600 locations in the United States alone, so you'll always be able to unblock the full TuneIn library.
The static IP feature from Surfshark also comes in handy when platforms like TuneIn become suspicious of constant IP address changes.
This is because, normally, your ISP will assign an IP address that rarely changes or only changes within a certain range. Every time you connect to a VPN, you could be on a different server with a vastly different IP.
This behavior can look similar to spammers and attackers, and might also be taken as a sign that you're using a VPN against the terms.
Choosing the same static IP server each time keeps your TuneIn account looking consistent.
Surfshark is also one of the few VPNs to offer a GPS spoofing feature. This lets mobile users change their mobile location to the same region as the VPN server, so you never send mixed signals and get blocked.
✅ Pros:
Antivirus and dark web monitoring.
Supports multi-hop (route traffic through 2 VPN servers).
Quickly finds the fastest location for you.
❌ Cons:
Slow Windows app.
Some servers are virtual.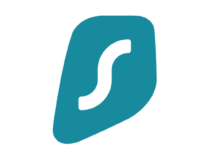 Surfshark
Listen to your favorite stations on all your devices with Surfshark.
How to listen to all TuneIn radio stations with a VPN?
To unblock all radio stations on TuneIn with a VPN, all you have to do is connect to a server in the United States or another region that doesn't have any geo-restrictions.
Follow these steps using our top pick, ExpressVPN:
1. Register a premium account with ExpressVPN and download the relevant app for your devices.
2. Sign out of the TuneIn app.
3. Launch ExpressVPN and use the three dots to open the full server list.
4. Locate the United States or another region of your choice and connect.
5. When you get the green light, sign back into TuneIn and you should now have access to the full radio station library.
What to do if TuneIn blocks your VPN?
Because TuneIn has been ordered by courts in the UK to restrict access to stations outside of the region, the service doesn't officially support VPNs and puts measures in place to try and detect them.
Occasionally, this can result in a VPN server getting blacklisted. Moreover, your real location could be exposed due to IP leaks or bad settings.
If stations are blocked despite using a VPN, follow these tips to troubleshoot the problem:
Switch servers


Usually, only one or a few VPN servers ever get blacklisted at the same time. Therefore, the first step is to try a few other locations before calling it quits.

The UK is the region that faces the harshest geo-restrictions on TuneIn, so you can choose any server outside of the UK to unblock content.

It's best to go with the same location as the station you want to access. This should provide the most stable connection.

For example, if you are trying to access a US music station, choose a server in the United States.
Fortunately, most good VPNs have loads of servers in the US and other regions.

Clear app cache


On mobile, the app cache stores personal settings and other information. Sometimes, your real location can be saved here, so it's best to delete it if you're having problems.

1. Go to Settings > Apps, and tap the second Apps link.

2. Scroll down to find the TuneIn app, then tap Storage.



3. Tap Clear Cache and then reload the app.

Turn off mobile GPS


On mobile, the TuneIn app requests permission to see your GPS location. If this is different from your VPN IP address, it could stop you from accessing stations.

Therefore, you should turn it off.

On Android:

1. Open Settings > Location, then toggle the option labeled Access my location.



2. To turn it off just for TuneIn, tap the second Location button and swipe down to find TuneIn.

3. Tap the app and choose Deny, to remove its location permission.

On iOS:

To turn off iOS Location Services:

1. Go to Settings > Privacy > Location Services.



2. Toggle it off or swipe down to select the TuneIn app and revoke its permission.

Change your VPN provider


If these fixes don't work and you aren't using one of our TuneIn VPN picks, it may be time to switch providers.

Some VPNs don't have strong leak prevention, which means your real IP can sometimes be revealed.

Furthermore, free VPNs have well-known and congested servers. Therefore, they're more likely to be blocked.
Wrap up
TuneIn VPN usage has skyrocketed since the app was ordered to block stations outside of the UK.
While not all VPNs do a good job, you can still enjoy all your favorite radio content by following the above tips or using a high-end VPN from the list.
---