Geo-blocking is a common issue online bettors face on betting sites and Betclic is not an exception.
The reason Beltic takes this action is to avoid potential legal issues and fines.
This is because many countries have strict laws against online gambling that Beltic wouldn't want to go against.
This issue can be frustrating if you want to use it from a restricted country. Luckily, in this article, we'll show you how to bypass this ban for good.
Betclic restricted countries

Currently, a few countries and jurisdictions, including France, Poland Sweden, Italy, Portugal, Spain, the US, and the UK, are listed in the Terms of Use Agreement, as examples of Prohibited Jurisdictions.
While you may get an error message if you access from a blocked country, in some of these places you can actually get on the website.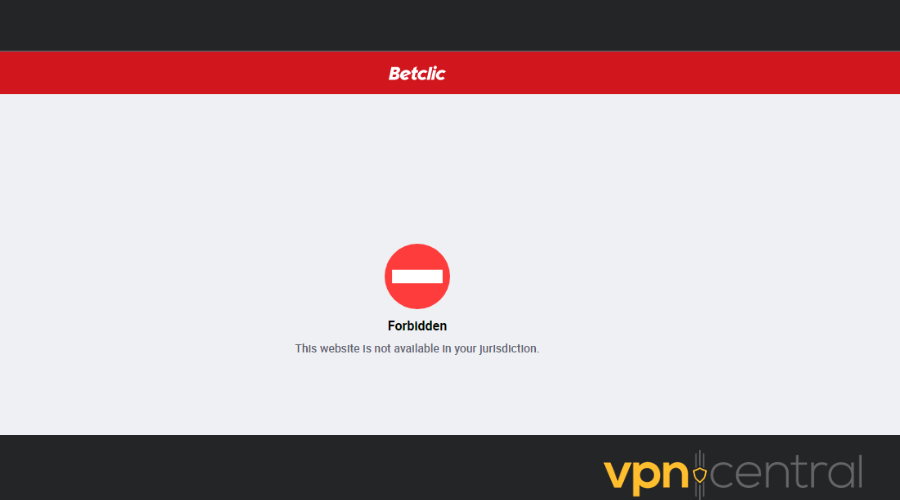 That's probably because your own location's Internet Providers will block access to Betclic, not the website itself.
For example, we tried accessing the platform with a VPN server connected to the United States, and it worked without a hassle.
A similar thing happens when you try to access using a French server. If you're in a country where you get the error message, it's safe to say that connecting your VPN to the US or France will get rid of it.
❗However, while you can use a VPN to on sports betting sites like Betclic, you may be breaking the law. Please check the laws that apply in your jurisdiction.
In Turkey, for example, only operators with a permit are allowed.
How to unblock Betclic from anywhere?
The solution to unblock Betclic is by using a virtual private network. A VPN can mask your IP address and make it appear as if you are accessing the internet from a different location.
Download and install NordVPN on your device.
Choose a server location where the Betclic website works. We used a French server.
Visit the Betclic official website. You should be able to bet now.
We also tested other server locations, and we can confirm that you can unlock the platform if you connect from The UK, Germany, or the United States.
On the other hand, we were not able to access the website using a VPN server from Canada, Belgium, Denmark, and Turkey.
Best VPNs to unblock Betclic
There are hundreds of free and paid VPN clients all over the world. However, not all of them can successfully help you bypass the ban on Betclic.
Moreover, even though some of these VPN providers may allow you access to Betclic, your personal information may be at risk of being tampered with.
Therefore, you need a VPN that not only unblocks Betclic but also that prioritizes your privacy and security. Below are our top picks
1. NordVPN – obfuscated servers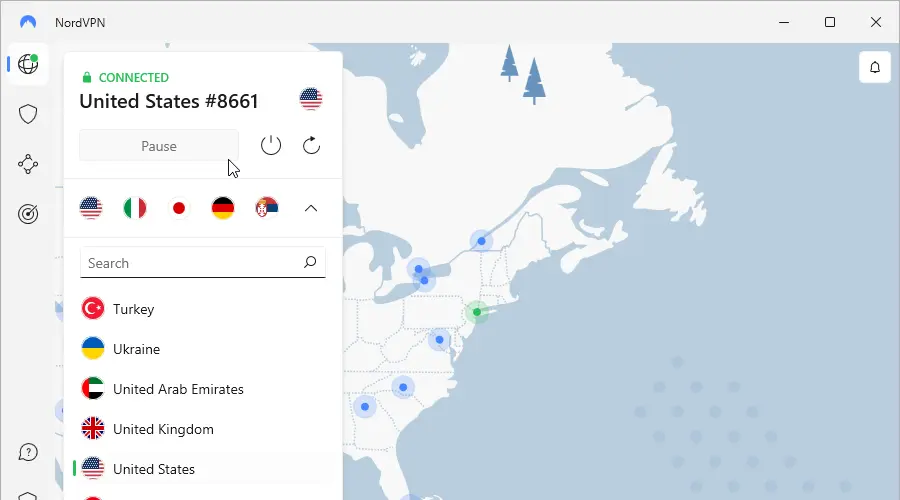 NordVPN is one outstanding VPN service in the market with enticing security features to rely on as a bettor. This VPN scrambles your traffic with the up-to-date encryption algorithm AES-256.
While betting on Betclic, you want to have fun and not worry about data leaks or tracking. NordVPN curbs this with the provision of DNS leak protection and an automatic kill switch.
Additionally, NordVPN is based in Panama, away from any government alliances, and maintains a strict no-log policy. This means no third party has access to your information.
Thanks to its perfect unblocking ability, you can go in and out of Betclic unnoticed. Furthermore, this VPN has about 5000+ swift servers in 59 countries, giving you enough options to choose from.
What's more? NordVPN has a selected collection of obfuscated servers. These special servers make it more difficult to detect that you are using a VPN. This further enhances your security.
Lastly, NordVPN is available for all types of devices, ranging from routers, and phones, to personal computers. You can also find it for Linux, macOS, iOS, and Android.
Key features
AES 256-bit encryption
Automatic WiFi protection
Double VPN
DNS leak protection
Strict no-log policy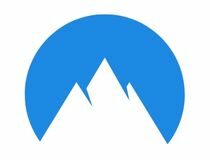 NordVPN
Easily access Betclic from anywhere in the world with this powerful VPN!
2. ExpressVPN – fast and reliable servers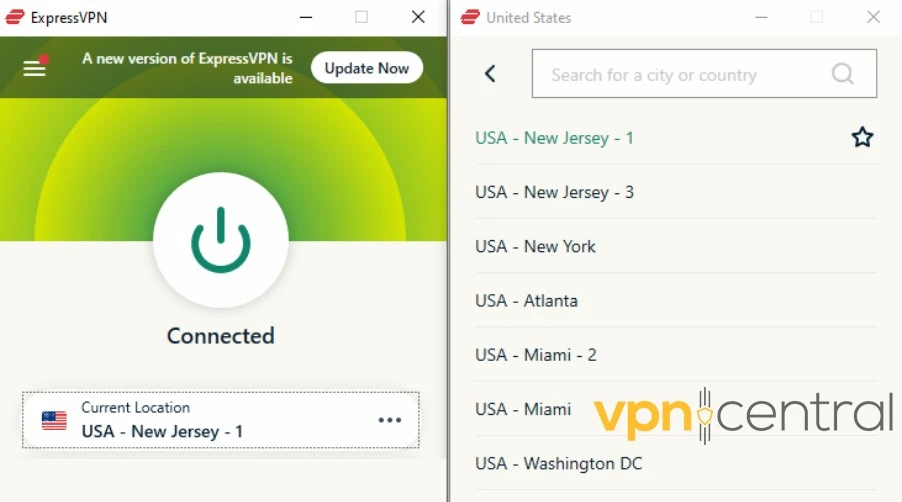 ExpressVPN is a reliable and convenient choice for unblocking Betclic. It is a widely-used VPN service that offers fast speeds, strong security measures, and an easy-to-use interface.
The VPN operates servers in over 90 countries, giving you access to Betclic from a location where it is not restricted.
ExpressVPN also has a proprietary protocol called the Lightway that's built to boost Internet connection speed.
So, if you don't want to miss a wager due to connection issues, you can rely on this VPN.
Additionally, ExpressVPN is known for its excellent customer support and is available 24/7 to help with any issues you may encounter while using the VPN.
ExpressVPN does not record your activities or track your activities online. In conclusion, ExpressVPN is great for Betclic users that need a quick response and secure VPN servers for betting.
Key features
Lightway protocol
256-bit military-grade encryption
IP masking
Available for Android, macOS, Windows, Linux, and iOS
Zero log policy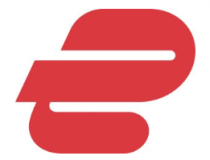 ExpressVPN
Use ExpressVPN to bypass regional restrictions and use Betclic from anywhere!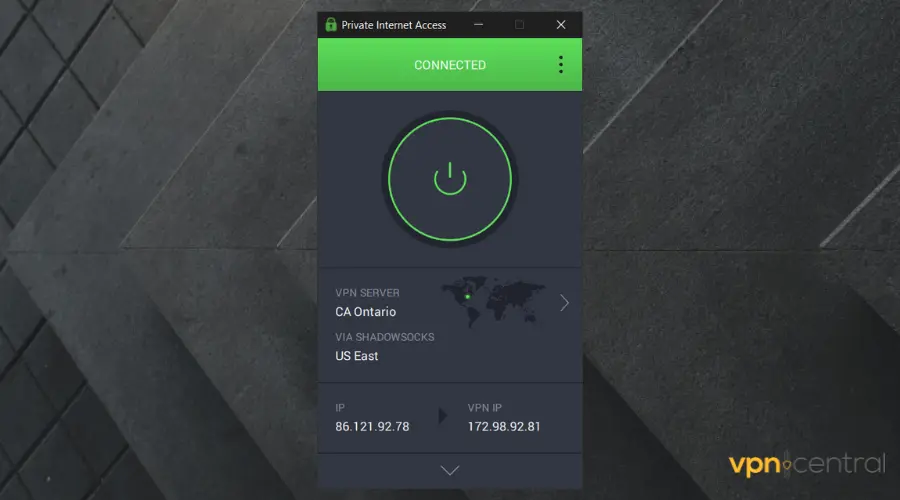 Private Internet Access (PIA) VPN is an excellent solution for those looking to access Betclic from anywhere in the world.
The VPN operates a vast network of 35000+ servers in 84 countries, enabling users to bypass geo-restrictions and access Betclic effortlessly.
With PIA VPN, online privacy is a top priority. The VPN implements robust encryption protocols, including AES-256 encryption, to secure users' online activities and protect their personal information.
Furthermore, PIA maintains a strict no-logs policy, which means that no records of users' online activities are kept.
The VPN includes a kill switch, which terminates the internet connection in case the VPN connection drops, ensuring that users' real IP addresses remain hidden.
Lastly, the VPN supports OpenVPN, PPTP, and L2TP/IPSec protocols, which allows users to choose how they want their VPN to connect.
Key features
WireGuard protocol
Dedicated IP
Advanced split tunneling
24/7 live support
Ad blocking
No activity log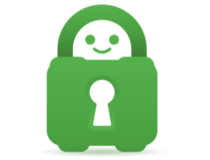 Private Internet Access
Make use of PIA's huge server network to unblock Betclic from any country!
Conclusion
To sum up, Betclic is a popular online betting platform that offers a wide range of sports events and games to bet on.
In some countries, access to the website may be restricted due to various reasons such as government regulations or ISP blocking.
However, there is a foolproof method that can be used to unblock Betclic, which is using a VPN.
This method allows users to access the platform from anywhere in the world, giving them the freedom to enjoy their favorite betting activities without any restrictions.