Bard is Google's exciting entry into the generative AI space. The chatbot was officially launched in March 2023 and is quickly giving ChatGPT a run for its money.
It's notably faster than its rival and uses up-to-date search engine information. However, it's still faced with many of the same hurdles, such as potentially inaccurate results.
If you're wondering how to use Bard in Canada, it's currently only available in 180 countries, excluding Canada.
Read on to find out why it has limited availability and how to easily get around geo-restrictions.
Why do you need a VPN to access Google Bard AI in Canada?
Although artificial intelligence is the new big thing, it brings with it a lot of complex legal and ethical questions. That's why Google is taking a measured approach and slowly including governments and regulators in the process.
This means the EU and Canada aren't yet on the expansion list.
In the meantime, avid Canadians are encouraged to use a VPN to gain access to the bot.
A good Bard VPN will let you choose from a wide variety of server locations. If you've never used a VPN before, here's all you need to know.
How to use Google Bard in Canada?
While a few other methods might work, a VPN is a surefire way to unblock Bard in Canada. Once you connect, it'll encrypt all your internet traffic and reroute it through a separate server of your choosing. As far as Google is concerned, it won't know you're actually from Canada.
For this, we recommend ExpressVPN. Its US servers consistently worked during our tests.
ExpressVPN lets you choose locations across the US, including New York, Los Angeles, and Washington DC. These servers are fast and stable. Additionally, leak-prevention features ensure your real location is never exposed.
Here's what to do:
Subscribe to an ExpressVPN plan and download the app.
Install then launch the app, logging in with your credentials.
Ignore the default Canadian server. Instead, click on the three dots icon to open the full list of locations.

Choose the US and select a server in one of the cities.
Click the big power button to connect and wait for it to go green.

Once connected, open your browser and go to Bard. Make sure your VPN is enabled every time you use the bot.
Note: You might need to log out of your existing Google account. It may indicate you're still located in Canada.
Bard also requires you to provide an email address before using the chatbot. Fortunately, it doesn't tie this to your location.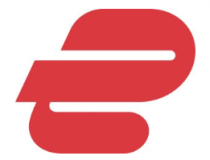 ExpressVPN
ExpressVPN's extensive server network allows you to chat with Bard anywhere in the world.
Summary
So, now you know how to use Bard in Canada.
The service isn't officially available yet. The good news is you can easily bypass restrictions with a VPN. ExpressVPN is the best option thanks to its simple app, fast US servers, and strong leak prevention. Have fun chatting with Bard!