Many users have reported getting error messages when their VPN isn't working with Virgin Media Player.
They get something like Sorry, Video not available in your region.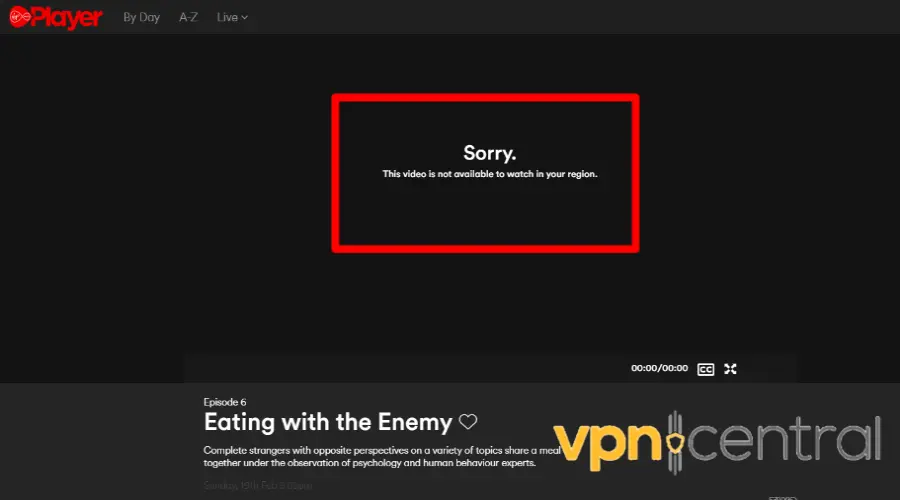 Since it's only available in the UK, these suggest that your VPN may not be properly masking your IP address or that Virgin Media is blocking your VPN IP address.
But don't worry. We'll explore the potential causes of this issue and provide solutions so you can bypass Virgin Media blocks.
Why is Virgin Media Player not working with your VPN?
Some of the several reasons Virgin Media may not work with a VPN include the following.
Bad internet connection
Browser cookies reveal your real IP and location
Connecting to a VPN IP address from countries where Virgin Media player is banned
Virgin Media Player's Web safe feature and parental controls may interfere with the VPN
How to fix Virgin Media Player not working with your VPN?
Having issues with Virgin Media Player not working with VPN? Here are some potential fixes for you.
1. Clear your browser data
If you're using a VPN and the Virgin Media Player suddenly stops working, it may be because it detects you use a VPN or your location data leaked.
How does that happen? The location data in your cookie may differ from your VPN location, which as a result, can lead to the platform deeming your activity as suspicious and restricting your IP address.
To fix this, you can clear your cookies to remove any trace of your actual IP address online to bypass any VPN blocks.
Here's how to do it:
First, access your browser's settings by clicking on the three dots or lines in the top-right corner of your screen.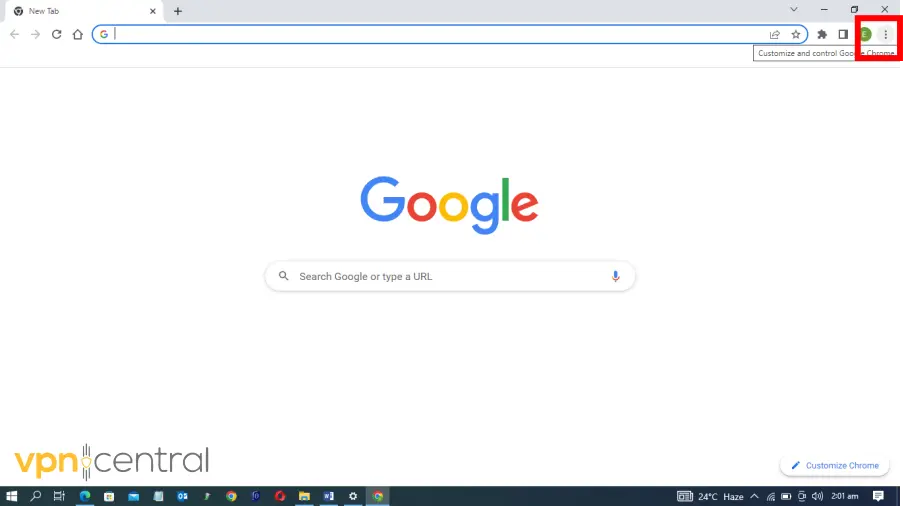 Click on Privacy & Security.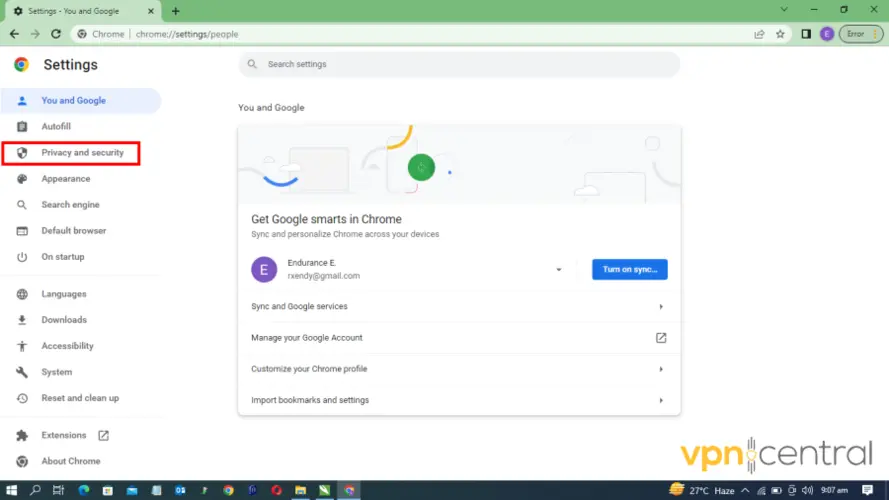 Select Clear Browsing Data.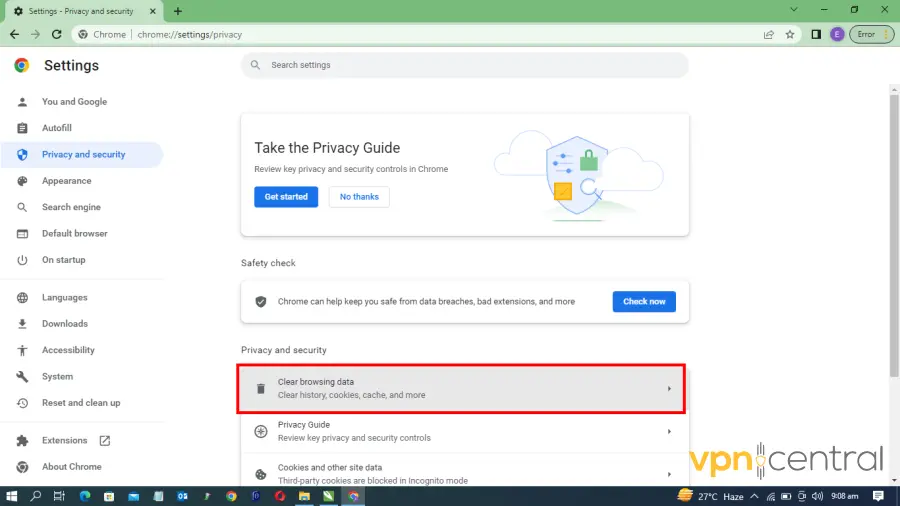 Choose the option to delete all cookies and other site data, and then select Clear Data.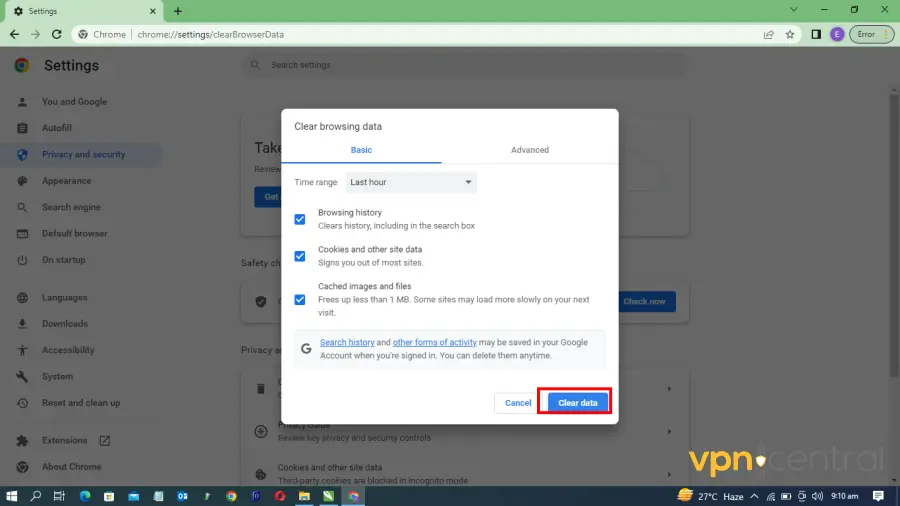 Clearing your cookies not only helps resolve VPN issues with Virgin Media Player but can also improve your browsing speed and protect your privacy online.
Keep in mind that we've used Chrome as an example, but similar steps work for other major browsers like Edge, Opera, or Firefox.
2. Switch to a better server for Virgin Media Player
Virgin Media Player might not function on specific VPN servers due to IP bans, excessive simultaneous connections, or inadequate configurations causing IP leaks.
Therefore, a prompt solution to fix Virgin Media VPN issues is to select an alternate server in the United Kingdom.
Let's quickly show you how to do that.
On your VPN app, expand the server list and type the United Kingdom or UK in the search box.

On your VPN app, expand the server list and type the United Kingdom or UK in the search box.

Open the Virgin Media Player again.
As you can see, it works without any errors after switching the servers.
3. Change your VPN provider
Some VPN clients may not effectively conceal your IP address.
Therefore, if the above suggestions do not resolve your issues with Virgin Media, it may be worth considering a different VPN client that provides better privacy and security.
We recommend using Private Internet Access (PIA) as it has wide server coverage in the UK
Here's how to use it with Virgin Media Player:
Subscribe to a PIA plan and download the software.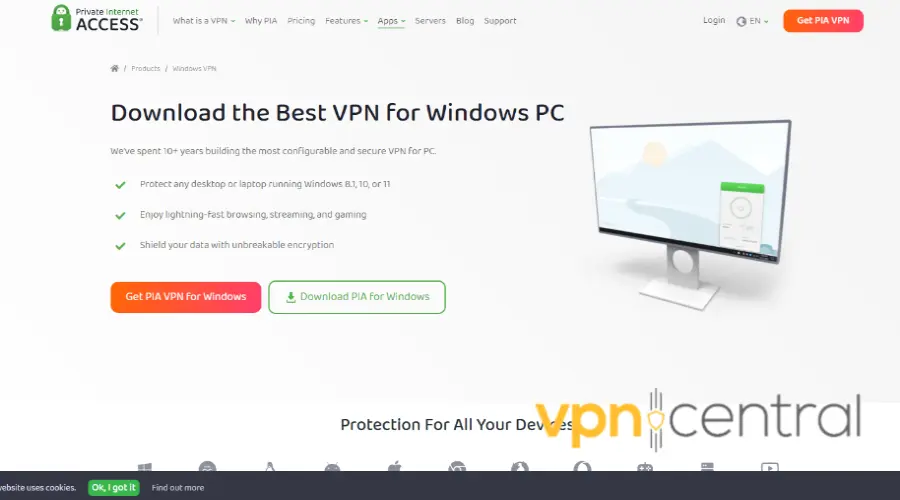 Install the PIA app on your computer and log in.
Select a VPN server from the UK and connect.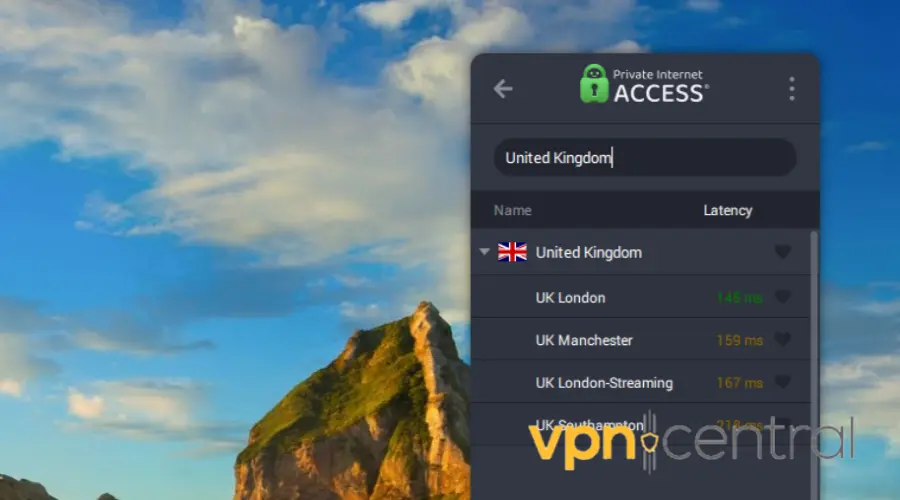 With your VPN connected, open Virgin Media, it should now work.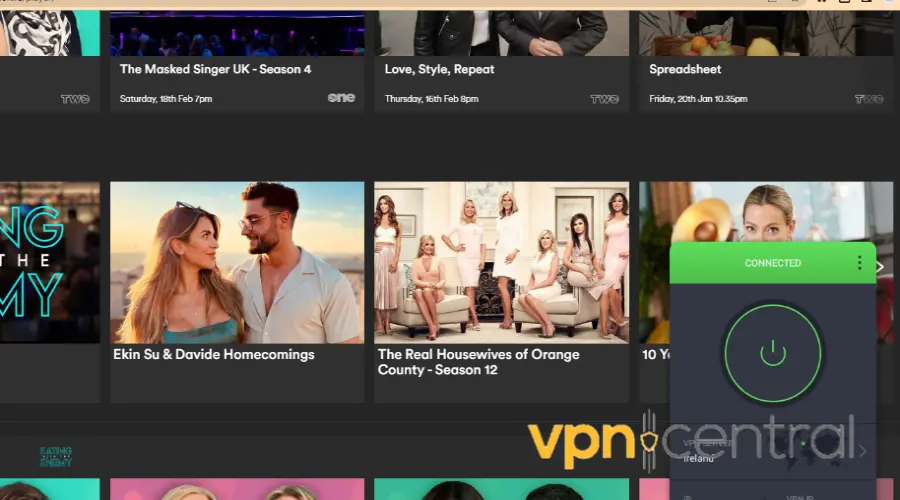 PIA is a great option for Virgin Media Player since it has the largest number of servers, with a global total of over 35,000.
Plus, they have over 800 servers across the UK, including in Southampton, Manchester, and London.
This means that each server will serve fewer users, hence great speed. Ultimately, you have a wider range of IP addresses to switch if one isn't working.
Also, PIA uses sophisticated, military-grade AES-256 encryption to protect your identity, information, and online activity.
The encryption works by scrambling your data to become unreadable without a decryption key. That means no one can guess or crack the key and gain access to your encrypted data.
In addition, it is fully compatible with Virgin Media Player, BBC iPlayer, Netflix UK, and other popular UK streaming services.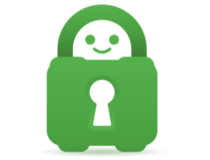 Private Internet Access
Get access to hundreds of fast UK servers for restriction-free streaming on the Virgin Media Player!
Wrap Up
When your Virgin Media Player is not working with VPN, you may miss out on your favorite live streams and videos or access restricted websites.
However, the quick fixes outlined in this article will help you resolve the issues.
Clearing your browser cookies, switching your server, or changing your VPN provider, can get you access to the Virgin Media Player again with a VPN.