Today, we will be reviewing the best VPN for PlayerUnknowns Battlegrounds (PUBG). In case, you are new to PUBG, then read on.
PlayerUnknown's Battlegrounds is a multiplayer online battle royale game developed and published by PUBG Corporation.
In the game, as many as one hundred players parachute onto an island and search for weapons to kill others while avoiding getting eliminated.
The available safe area of the game's map decreases in size over time, directing surviving players into tighter areas to force encounters. The last player or team standing wins the round.
Furthermore, PUGB is popular with over 3 million players but the downside to this influx is that players in some countries have connection issues while trying to connect to the game.
Also disabling the voice chat does not work in most cases and the best way to solve connection problems is by using a VPN.
Why do I need a VPN for PUBG?
Using a VPN can benefit you in more than one way when playing PUBG.
Connecting to a fast VPN server can help you fix latency issues. It can also prevent DDoS attacks.
Other benefits that come with connecting to a VPN for PUBG include:
➡️ Change server location: You can select your location in PUBG, but with a VPN you can connect to a server that's closer to that area and get a better connection speed
➡️ Prevent data leaks: VPNs encrypt all your traffic and mask your IP, making it very difficult for potential attackers on gaming servers to track you down
What to look at when choosing a VPN for PUBG?
If you're not sure what to look for when choosing a VPN for PUBG, the list below will definitely help you.
Powerful security – Of course, in a world full of cyber threats, you'll need a reliable solution that provides strong security and privacy features. The OpenVPN protocol and the AES 256-bit encryption are some of the best attributes your VPN should include.
High compatibility – Because you can play PUBG on various devices or platforms, it is important for you to choose a VPN that is compatible with multiple options like this. So, we have to consider VPNs for PUBG that work on PCs, iOS/iPhone or Android, consoles, etc.
No data caps – The PUBG multiplayer mode consumes tons of bandwidth and data, so we suggest getting a VPN without data restrictions.
High speeds – When making a choice of which VPN you should use to play PUBG, you also have to consider the speed that it's offering. In this matter, the bandwidth and Mbps speeds are critical.
Servers and locations – If you're a PUBG fan, remember that a VPN with lots of servers represents a must. More servers help you avoid slow speeds or overloaded locations. Plus, due to some geo-restrictions, many gamers can not play PUBG, so going for a server located in a different country is the key solution.
Low ping rates – A real gamer knows how important is to have a VPN with low ping rates. If you don't already know, the higher ping rate will be, the slower will get the connection, producing more lag time when playing PUBG.
P2P connections – Keep in mind that if the crossplay is enabled, you can run PUBG on multiplayer. Of course, all of the players need a console. In case you're going to use the multiplayer feature we recommend choosing a VPN that supports P2P connections.
Now, let's see what are the best VPN options you should try when playing PlayerUnknowns Battlegrounds.
What are the best VPNs for PUBG?
Private Internet Access – largest server network with the possibility to pick high-speed locations from all around the world
NordVPN – best encryption and privacy features, it helps you stay undetected and can even mask the fact that you use a VPN in the first place
ExpressVPN – very secure and reliable, with thousands of servers and its own, fast and secure VPN protocol
CyberGhost – dedicated apps for all major operating systems with very simple setups and easy-to-navigate user interfaces
PureVPN – secure and reliable with locations in 6 different continents so you can lift geographical bans from many places
VyprVPN – high-speed servers and the possibility to choose between multiple VPN protocols and many advanced VPN features included
IPVanish – very well encrypted VPN with independently audited zero logs policy to ensure your data isn't stolen by anybody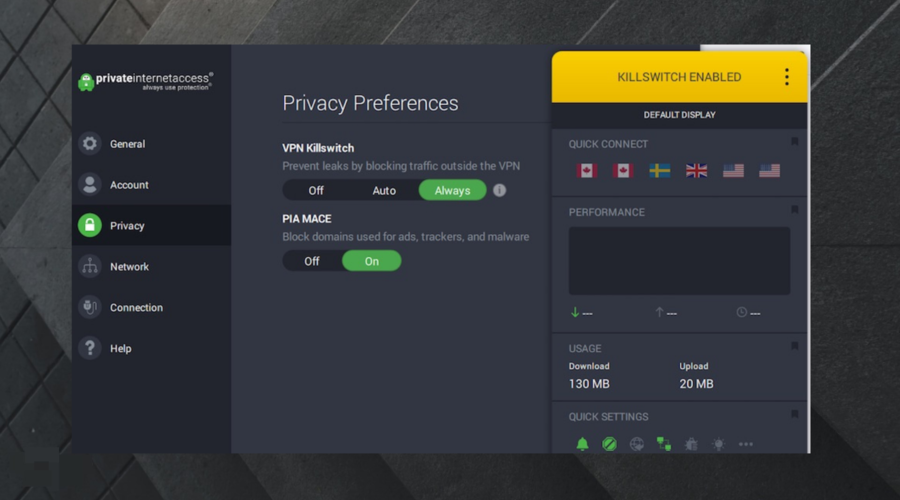 Since the core gameplay of PlayerUnknown's Battlegrounds is FPS in nature, any bit of lag can be fatal, and we all know that you only live one in this game.
That being said, if you're adamant about using a VPN, then you will need to get one that will ensure a lag-free experience, a VPN such as Private Internet Access.
This fantastic VPN developed by Kape Technologies has over 3200 servers spread in over 46 countries. This allows almost global coverage so that anyone can play anything from anywhere while appearing to be somewhere else.
Your connection is not only universal but is also fast and stable, so lag spikes are a thing of the past.
All in all, these make Private Internet Access one of the most coveted VPNs for gaming in general, not just PUBG.
Because PIA can simultaneously work on 10 devices, it would be great to share the experience with your family or friends.
Here are some of the perks of using Private Internet Access:
You gain the benefit of multiple VPN Gateways
Unlimited Bandwidth for a lag-free experience
10 devices can connect simultaneously
Easy to set up and use
No traffic logs ever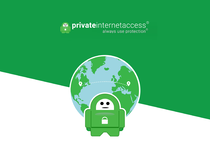 Private Internet Access
Private Internet Access is one of the best VPNs that work with PUBG, so try it today!
2. NordVPN – best for privacy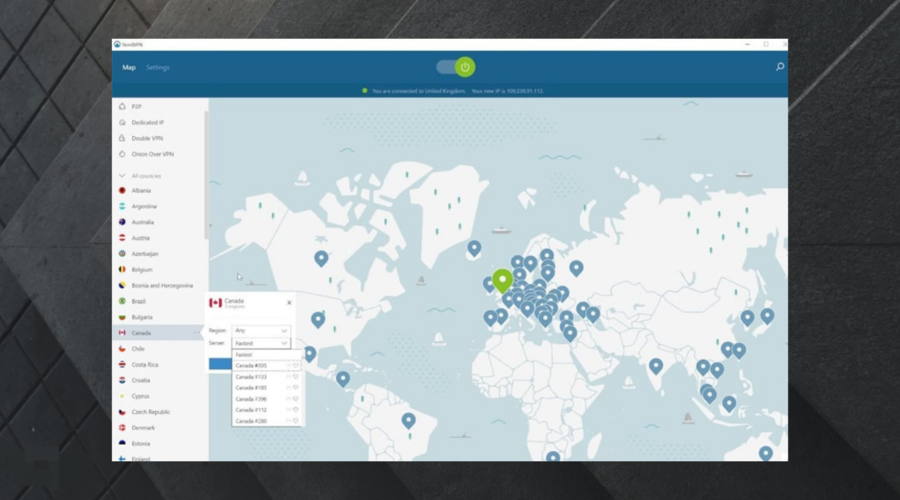 NordVPN, developed by Tefincom & Co., S.A., has a reputation as one of the most secured VPN providers available. It is the desired VPN service for anonymous gamers due to its zero logs policy.
Plus, it has a variety of servers from which you can choose, so don't worry! With this VPN, you'll be able to play PlayerUnknowns Battlegrounds anytime.
The desktop application is compatible with Windows 7, 8, and 10. Currently, this VPN service has three major pricing plans. If you are more security conscious when playing PUGB then NordVPN is right for you.
The Kill Switch feature is integrated into NordVPN. It is helpful because it prompts a system-wide network lock if a VPN connection drops.
You also have to consider that NordVPN's Kill Switch won't be automatically activated when you download the app, so you'll have to manually do it.
There are various features that make NordVPN the desired VPN for PUBG such as:
Automatic Kill switch
Access to over 3000 servers
Double Hop encryption
Strict zero-logs policy
Up to six simulation connections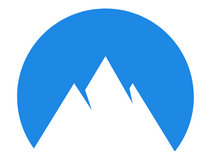 NordVPN
NordVPN is a great VPN service that works flawlessly with PUBG.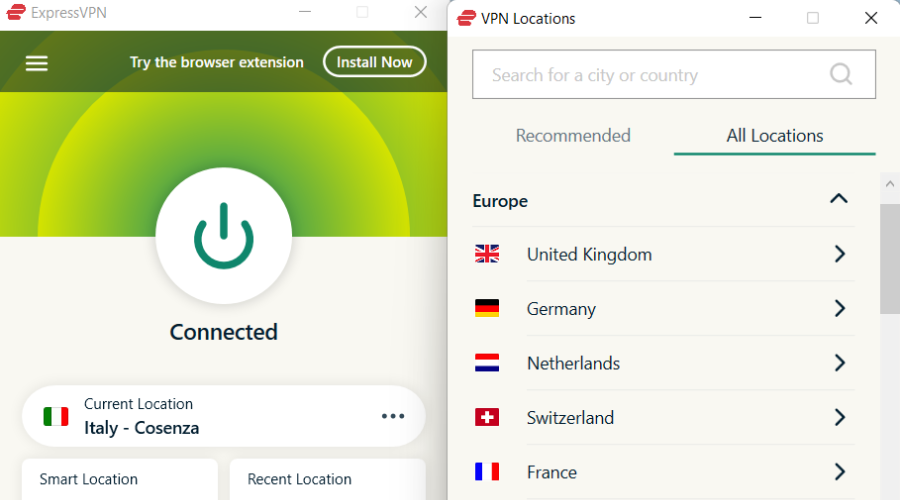 Another great VPN to fix latency issues and get rid of IP bans on PUBG is ExpressVPN.
This industry-leading VPN client gives you access to VPN servers from 94 different countries.
You can switch up your virtual location and even play from places where PUBG is not available.
What's more is that this VPN allows you to securely play PUBG on any device, having dedicated apps for Android, iOS, Windows, macOS, and more.
ExpressVPN has advanced features such as VPN split tunneling that lets you pick which app uses VPN traffic and which ones use local traffic.
Other key features of ExpressVPN include:
Trusted server technology
Network lock kill switch
Private DNS on every server
Best-in-class encryption
Zero logs
Proprietary protocol (Lightway)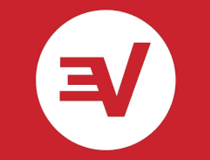 ExpressVPN
Use ExpressVPN for fast and secure online gaming on PUBG!
4. CyberGhost – most beginner friendly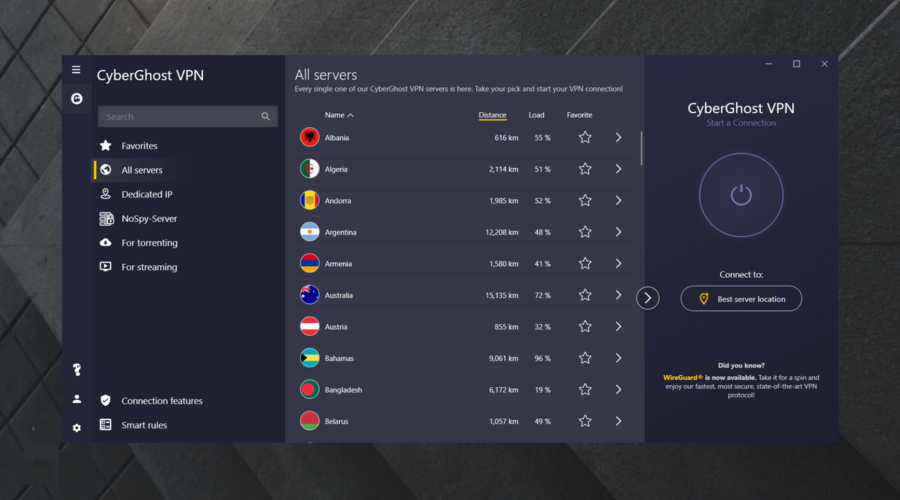 CyberGhost is an Israeli-based VPN service provider founded in 2009. They have a reputation as being one of the few mainstream providers to have free accounts alongside premium subscription accounts.
The tool offers a network of over 650 servers across over 30 countries with a unique P2P approach that places focus on usability and complementary features.
The VPN software is easy-to-use and gives full-scale features which are ideal for PlayerUnknowns Battlegrounds gaming.
CyberGhost VPN blocks ads, online bugs, and malicious websites, which gives your computer extra security.
Because sharing is caring, CyberGhost allows you to connect the VPN to multiple platforms and create up to 5 simultaneous connections on different devices. Thus, you'll be able to share the experience with your family and friends.
Some of the most impressive features of CyberGhost are:
Strong AES 256-BIT Encryption with a 2048-BIT RSA Key and MD5 for HMAC authentication
Zero lags policy
Up to 5 simultaneous connections
P2P file sharing is enabled
Access to over 650 servers worldwide.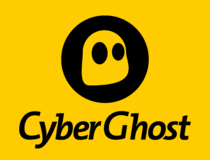 CyberGhost VPN
If you looking for a good VPN with a good user interface and quality service then CyberGhost is a good choice.
5. PureVPN – great worldwide server coverage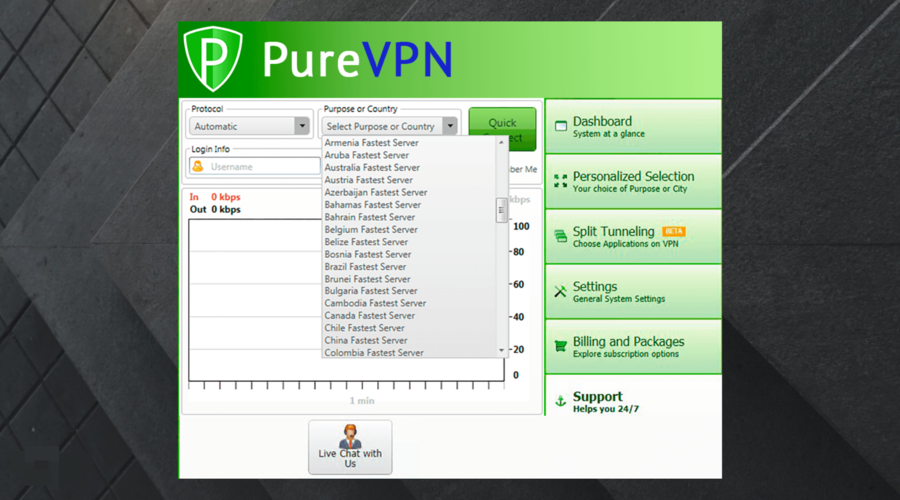 PureVPN which is based in Hong Kong and developed by GZ Systems Limited is one of the reputable VPN providers, which gives much emphasis on fast gaming.
This VPN gives users access to over 2000 servers in more than 141 countries located in six out of the seven continents.
With this option, you won't have to worry about your IP address. It will always be masked, with no data being collected while playing PUBG.
Experts conducted a series of tests that demonstrate the power of PureVPN. Being used while playing some of the most popular games among worldwide users, this VPN generated high speeds.
This VPN is ideal for PUGB players as it offers unique features such as:
P2P transfer
Optimized for super speed
IP address masking
Up to 3 simultaneous connections
Connectivity protocols including OpenVPN, L2TP/IPSec, PPTP, SSTP, and IKEv2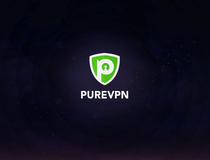 PureVPN
High ping is giving you a hard time in PUBG? Use PureVPN to lower your in-game ping.
6. VyprVPN – can bypass strict VPN blocks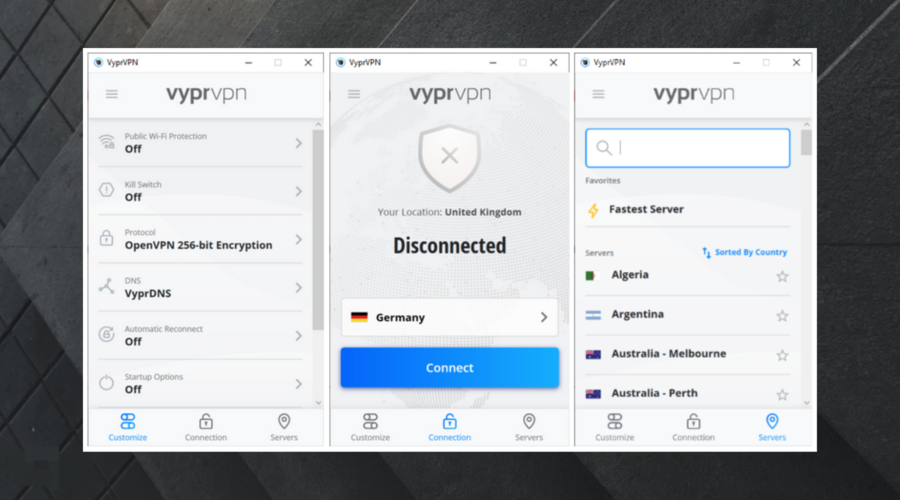 This VPN service developed by Golden Frog GmbH is one of the fastest services on the market which should definitely make our list of best VPNs for PlayerUnknowns Battlegrounds.
After our tests, this option proved to be surprisingly better than others on the market when it comes to a complete gameplay experience.
VyprVPN is a tier-1 provider, which means that it manages its own network of servers. Thanks to this, VyprVPN is capable of providing incredible speeds and reliable connections for gaming.
If you choose to use it, you'll also be able to unblock some of the most popular streaming platforms such as Netflix, HBO Max, BBC iPlayer, Disney+, or Amazon Prime Video. Plus, it allows you to perform unlimited downloading and streaming activities.
This VPN has two subscription plans which are Basic and Premium Plans. While the first one allows you to generate 3 simultaneous connections, with the premium one you can connect up to 5 devices at the same time.
So, in each case, you would be able to share the PUBG experience with your friends.
Take a look at the best VyprVPN features:
Excellent speeds while playing games
Compatible with streaming platforms such as Netflix, HBO Max, or Amazon Prime Video
3 simultaneous connections (Basic Plan) and 5 simultaneous connections (Premium Plan)
High-end protection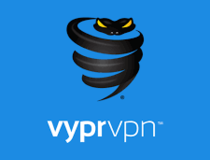 VyprVPN
Tired of losing in PUBG because of high ping? VyprVPN can help you fix that in no time.
7. IPVanish – proven zero logs policy
A good and versatile VPN option for PUBG that protects your data with military-grade encryption is IPVAnish.
This VPN offers unlimited bandwidth and protects your traffic data. The way this can benefit you when playing PUBG is that it removes ISP monitoring issues and the risk of being throttled.
You will be able to enjoy as many gaming sessions as you want without running out of data.
IPVanish has 2 000+ servers in 75+ different locations. You can switch between servers as much as you want.
Either let the app automatically find the best server for your configuration, or select the exact server location you want from a list.
Other key features of IPVanish include:
Remove geo-restrictions
Compatible with all major operating systems
WireGuard protocol for high speed
Audited zero logs policy
Split tunneling
Kill switch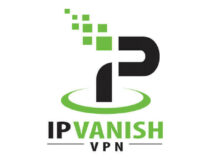 IPVanish
Encrypt your data and boost connection speed with IPVanish!
Is it safe to use a VPN for PUBG mobile?
PUBG is compatible with Microsoft Windows, Android, iOS, Xbox One, and Playstation 4 devices. Also, the mobile versions are free to play.
In this matter, some users think about whether or not it is safe to use a VPN for PlayerUnknowns Battlegrounds on mobile.
If choosing the right option, you won't have to worry about your privacy. Most of the above VPNs also offer a mobile version, so it's worth giving it a shot.
Can PUBG ban you for using a VPN?
PUBG doesn't have any official anti-VPN policy. However, VPN users have been banned before.
This happens on many online game platforms in an attempt to prevent cheating or breaking other rules and regulations.
However, if you use a reliable VPN with obfuscation modes like Private Internet Access, or NordVPN, you will not have much to worry about. It will help you play the game even in locations where it's banned.
Where is PUBG banned in the world?
There are some countries where the game is banned. That is generally because the game has some controversial themes that have been deemed inappropriate in certain locations.
Currently, you cannot play PUBG from:
India
China
Pakistan
Afghanistan
Korea
Nepal
Israel
Irak
UAE
If you connect from these countries, you won't be able to open the game and get an error message instead. In this case, you'll have to route your traffic with a VPN.
How do I play PUBG on VPN?
Download a good VPN for PUBG. We recommend trying Private Internet Access. Install the client and launch the app.
Click on the power button to connect to a VPN server of your choice.
Open the PUBG app and start playing.
How can I play PUBG in UAE?
If you live in UAE and have problems with PUBG, you can connect to a VPN server from a supported location, as shown in the guide above.
We recommend you try to connect to a location from a country neighboring the UAE. The closer your VPN server is to your actual location, the higher the chances of having a fast connection.
For UAE, try connecting to Saudi Arabia servers or Qatar. You can find both of these and other middle eastern locations in the Private Internet Access server list.
Which is the best VPN server for PUBG?
It depends. You can pick your server area in PUBG. It's recommended you connect to a VPN server from a nearby location.
For example, if you pick a PUBG server from the Middle East, you should select a VPN location from that area, such as UAE or Egypt.
Why is ping so high in PUBG?
High ping is caused either by bad connections, ISP throttling, overpopulated gaming servers, outdated operating systems, or the PUBG app.
We recommend you take a look at your network settings. Also, make sure your network drivers are up-to-date.
The quickest way to get a low ping in PUBG is to use a VPN. Any of the above-mentioned options will help you with that.
Do free VPNs unblock PUBG for PC and mobile?
It seems like many users are wondering if free VPNs are able to unblock PUBG for PC and mobile. If you're in the same boat, make sure you check what we have to say.
Well, the answer is simple. You can use a free solution, but there are some things you should consider first.
The free VPN solutions tend to offer fewer features, not letting you take advantage of a complete gaming experience, and usually lead to packet loss on PUBG.
In this matter, we can strongly agree that free VPNs have fewer servers and locations to choose from, lower data limits, and an overall activity that might not be as expected.
The best way to protect yourself online is to use a reputable VPN that offers a customer-first privacy policy.
Because your opinion is important to us, feel free to share it by leaving a comment in the dedicated section below.
We hope this list makes it easier for you to choose the best VPN for Pugb to meet your needs. Feel free to share with us your experience in using any of the VPN service providers we mentioned above by commenting below.