As e-commerce continues to flourish, online shoppers have figured out a number of tips for saving money.
However, there is a less well-known online shopping trick that can save you a lot of money.
All you need is a VPN.
Let's get started and see how that works.
Using a VPN to shop online
Yes, a VPN can be your best companion when shopping online.
When you connect to a server in a different country, your traffic is encrypted and tunneled through it.
The end result is that you get a new online identity, through a new IP address. This means that you can fake your geo-location as well as hide all your browsing habits.
So how can we take advantage of this and use a VPN to save money shopping online? Let me show you how.
Geographic segmentation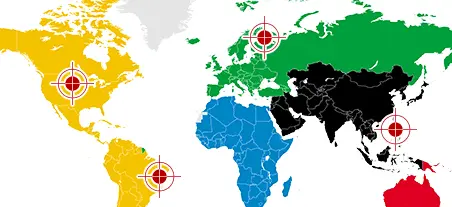 One major secret is that many online stores show different prices to users from different locations.
In marketing, this is referred to as geographic segmentation.
Basically, various online shopping websites adjust their prices based on a shopper's location.
In a better language, prices of a particular commodity can vary between customers in the UK and customers in Asia or any other location.
Many companies use this strategy, including airlines, rental car providers, shopping sites, hotels, streaming sites, and many others.
If you search for a flight ticket from New York to London using different IP locations, with the same dates and details, you will see different prices for the exact same ticket!
From there, you can just connect to the region with the cheapest rates and buy your ticket.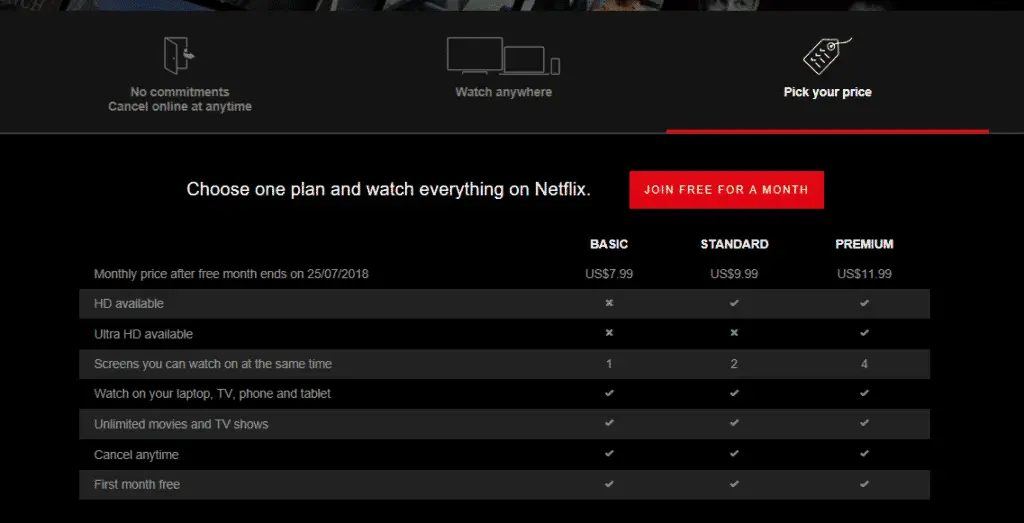 Even Netflix, though little known, uses this strategy.
Using CyberGhost, for example, we connected to Kenya, a country in East Africa, and realized the prices were lower compared to those in the US.
Since Netflix accounts are not based on countries and they only select content depending on your IP location, you can just sign up using a Kenyan IP and continue enjoying your country's package.
You can even stream Netflix US seamlessly with the VPN.
This pricing strategy applies to more products and websites than you can even imagine.
Some time back, a study by Spanish researchers found that Amazon, Staples, and Steam among other sites vary prices by geographic location by as much as 166%!
After all, those who want to save money can just use a VPN to save money shopping online, exactly as we did by connecting to CyberGhost.
Price steering
Price steering is when shopping websites personalize prices per user. The major difference with geographic segmentation is that this can even happen to different users in the same geographical area.
To do this, online shops track your search history and up the price as you keep on searching for an item.
They not only check your search history but a lot more. The Wall Street Journal reported on a study by Northeastern University computer scientists on price steering.
Orbitz, a travel-booking website, discriminated between users.
Those who were logged in were charged an average of $12 less than the others.
Travelocity, on the other hand, offered a silent $15 discount to people using Apple's iOS operating system.
Home Depot suggested highly-priced products to people using a mobile price in comparison to those on a desktop computer.
With all these going on, you can't be sure whether you are getting the right prices. The best solution is to use a VPN to save money shopping online.
Since a VPN is private and secure, online shops can't track your history and create a profile about you.
This way, you will be invisible and therefore can't be subjected to price steering techniques.
What VPN should I choose?
A VPN that works finely for shopping online is CyberGhost. This is because it's the best all-around option for speed, prices, privacy, and unblocking websites.
With over 1,700 servers in 60 countries, CyberGhost offers unlimited opportunities to switch your IP to any country around the globe.
Therefore you can geo-spoof any online shopping platform and get the best prices available.
Moreover, with over 15,000,000 users, excellent encryption and security standards, specific apps for different OS and devices, affordable prices, 24/7 support, and servers for streaming and torrenting, CyberGhost has everything you need in a VPN.
To avail yourself of CyberGhost for shopping online will cost you only $2.75 per month but the money you will save is well worth the investment.
All CyberGhost plans are covered by a 30-day money-back guarantee.
Any other benefits?
Since CyberGhost is an all-around VPN, it will offer you more than just saving money while shopping online.
First of all, it uses military-grade security so you can be sure of securing your online transactions from hackers and other cybercriminals.
That makes using credit cards or other online payment methods worry-free while you are shopping online.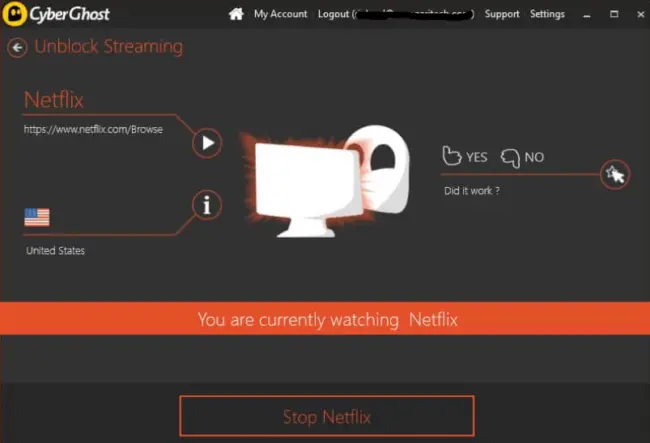 Further, CyberGhost is one of the few VPNs that can guarantee you to work with Netflix US without you having to do any manual configurations.
This way, you can enjoy watching any Netflix US programs after signing up for a cheaper price all courtesy of CyberGhost.
Wrap Up
You don't have to fall prey to online marketing schemes that take more than should go out of your pocket.
A VPN's strong security and privacy will ensure that no third parties can track your online prints and manipulate you. You will also enjoy the VPN's super speeds. Start now, and use a VPN to save money shopping online!