CBS is a US commercial broadcast television with its own streaming service. Previously known as CBS All Access, the platform is now called Paramount+.
However, if you try to stream it in the UK, you'll get a different catalog from its US users.
Below, we'll show you how to bypass this restriction and access all the content you want.
Why is CBS blocked in the UK?
Like many other streaming services, Paramount+ employs certain geo-restrictions. In this case, users from different regions only get access to the catalogs designed for them.
Namely, when you visit the service's website from the UK, you'll see "gb" at the end of the HTML, signaling that you're on the British platform version.
Furthermore, if you create a Paramount+ account through that link, you'll only be able to watch the titles from the UK catalog.
Luckily, it takes just a little bit of work to access the US content.
How to watch US CBS in the UK?
The US Paramount+ catalog is exclusively available to those with American IPs, so you'll have to spoof your location.
You can do that in a few simple ways:
1. Use a VPN
A reliable VPN service will effectively mask your real IP and give you a new one in the location you want, in this case, the US.
So, here's how to access the US CBS catalog in no time:
Grab a subscription from the ExpressVPN website.
Download the app on your device and install it.
Log in using your account information.
Connect to a US server by clicking on the big power button in the middle.
Create a new US account to watch CBS in the UK. Keep the VPN on when you stream.
Keep in mind that not all VPNs on the market are effective for streaming video content.
Free VPNs often fail to bypass the service's geo-blocks or cause buffering issues due to poor connection.
That is why it's important to choose a renowned service to access content available in other areas.
ExpressVPN is great for unblocking the Paramount+ catalog, as it has servers in 25 locations in the US and maintains excellent Internet speeds.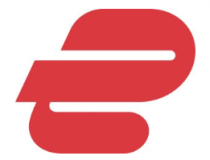 ExpressVPN
With this service, you'll access any geo-blocked content in no time.
2. Use a proxy server
Proxy servers are the best alternative to VPNs, as they do the same thing without encrypting your traffic.
In other words, while proxy servers are effective in hiding your actual IP address, they aren't as safe.
Here's how to set one up on your PC:
Click the Start button.
Type in Settings to find the appropriate app.
Click Network & Internet.
In the left sidebar, click VPN.
Choose a VPN connection (e.g., FastVPN) and click Advanced options.
Under VPN proxy settings, choose the type of proxy you want and enter the information for your connection.
Click apply at the bottom of the screen.
Watch US CBS in the UK.
Like with a VPN, Paramount+ won't see your real IP, allowing you to access the US version of the platform.
3. Use Smart DNS
Another way to access the US content on Paramount+ is through a Smart DNS. This method won't change your IP address, but it'll redirect your DNS queries and wipe any location data.
Smart DNS providers usually have a small selection of fixed locations, effectively unblocking US content.
Here's how to do it:
Log into your router admin panel by typing http://192.168.0.1, http://192.168.1.1, or http://192.168.2.1 in your Internet browser.
Enter the admin username and password from your router. They may also be "admin" and "password" by default.
Navigate to the DNS settings (location depends on your router) and enter the Smart DNS proxy IPs.
Save your new settings by clicking Save or Apply.
Restart your router to finish the setup.
Stream content from Paramount+.
Remember that this method also doesn't encrypt data.
Wrap up
Whether you opt for a VPN, proxy server, or Smart DNS, you'll be able to watch US CBS in the UK.
A reliable VPN, like ExpressVPN, is your safest bet, as it'll encrypt your connection and preserve your online anonymity.
Most importantly, it'll bypass all geo-restrictions, allowing you to steam your favorite shows from the US catalog.