Amazon Fire TV stick is in the same league as Chromecast and Roku.
It is a media streaming device. You can stream content from different regions and different services just by plugging it into the HDMI port of your television.
While these streaming services only work on Smart TVs, media streaming devices like Fire TV turn any TV into a Smart TV.
You won't need to buy an entire TV so you don't miss out on watching your favorite movies and shows.
Fire TV is a great device to have because it doesn't require you to own a Smart TV.
All it needs is a WiFi connection so that it can help you stream content. The fact that it is quite compatible with Kodi makes it even more popular. However, there are certain limitations to the usage of Fire TV.
Content restriction on Amazon Fire TV
While it is true that with Amazon Fire TV, you can stream movies and TV shows without having a Smart TV, there is an aspect of streaming services that cause a problem here.
We are talking about geo-restriction.
All the best streaming services are available only in certain areas of the world. Moreover, the content that is available in each region varies.
For example, the content of Netflix USA varies vastly from Netflix Canada or any other region.
This is due to copyright laws. The broadcast rights for particular movies and TV shows are only for selected parts of the world.
So you will miss out on watching them if you don't live in those regions. Besides, it might even be the case that there are no good streaming services in your region at all.
This is a serious restriction, regardless of whether you use Fire TV to access them or not.
But don't worry. You can use a VPN to counter this issue.
Why use a VPN for Amazon Fire TV?
To answer this question, it is important to understand what VPNs offer in general. VPNs connect you to the Internet through an encrypted tunnel.
What this means is that you aren't directly connected to the Internet. You are first connected to a VPN server which then takes you to your destination.
This connection follows a different route than you would follow via your ISP. The results of this process are:
No one can discover your identity or location through your IP address since your true IP address is masked by the VPN server.
No one can see what you are doing on the internet since your connection is fully encrypted.
VPNs will allow you to choose a server of your choice in any region around the globe.
This basically gives you the license to decide where you wish to appear to be using the Internet.
Since your apparent location is the one of the server, you have as many locations to use as your VPN has servers in.
Bypass Amazon Fire TV restrictions
Your IP address helps one determine your location, and based on that, the streaming service determines whether to allow you access or not or what content to show you.
However, with a VPN, the ball is in your court.
You can choose a server located in a country of your choice, which will give you an IP address of the region of your choice.
So, you could be sitting in Indonesia, but streaming content on Netflix USA because you are connected to a US server through your VPN.
This method can also be used to bypass Internet filtering.
Hide your streaming activity
You might not care if someone can see which websites you are visiting, but you definitely need to care if someone can see what you are streaming and from where.
Why?
Because owners of copyrights and licenses can take you to court if you are found illegally streaming licensed content.
Copyright laws are in place so that digital content is not illegally shared, causing losses to the production houses that create that content. This is why streaming services show different content in different regions.
If you are caught indulging in digital piracy, you can face serious legal backlash from your local authorities.
While internet monitoring is quite common now, so is sending out notices to people for downloading or streaming content illegally. To protect yourself from facing legal penalties, you need to hide the fact that you are streaming content altogether.
Overcome ISP throttling
You must have noticed sometimes that your internet speed reduces drastically when you stream or download content.
This happens because your ISP throttles your speed when it discovers you are using the internet for streaming or downloading.
But with a VPN, you can overcome this problem. Since your VPN will hide your activity, your ISP has no way of knowing what you are doing.
So, you can stream your favorite TV shows and movies in pristine quality without any lags.
Best VPN for Amazon Fire TV
Having a dedicated app makes setting up the VPN on that device child's play. But with Fire TV, your options are limited if you want a dedicated app.
In this article, we have selected the best VPNs on the market that have a dedicated Fire TV App.
Secondly, we paid attention to the following qualities:
Speed – When you use a VPN, your connection speed will drop due to the encryption overhead as well as the extra hops you make to reach your desired web address. But the best VPN for Amazon Fire TV ensures that there is a minimal lag in your connection speed, and even offers dedicated servers for streaming that guarantee great connection speeds.
Privacy – This is also a big concern when using a VPN. Your VPN hides your activity from everyone, but the VPN itself can see your doings all too clearly. Therefore, you must choose a VPN that does not record activity logs whatsoever and does not store personally identifiable information to give you maximum privacy and anonymity.
VPN server network and their location – The distribution of VPN servers plays a big part in gauging the quality of service of a VPN. It's always better to choose a VPN for Amazon Fire TV which has a high number of servers all over the world. At least it must have servers in the Countries where you want to stream from. This gives you maximum uptime and a vast server pool to choose from.
Without further ado, here are the best VPNs for Amazon Fire TV, keeping in mind all the things mentioned above.
IPVanish is one of the best VPNs for Amazon Fire TV. It's a veteran in the industry and one of the most popular VPNs in the world because of its efficient and reliable service.
Customers are hardly ever displeased or unsatisfied when they opt for IPVanish.
When you subscribe to IPVanish, you practically don't miss out on anything. It is known for its blazing-fast speeds.
IPVanish offers dedicated servers for uses like streaming or gaming that can take the excessive load and offer great connection speeds.
Their service is sound on the protection front as well, as IPVanish uses military-grade AES 256-bit encryption. No one can see what you are doing when you use IPVanish.
As for the VPN itself, IPVanish maintains a strict zero logs policy. You never have to worry about your activity being monitored or your identity being disclosed when you use IPVanish.
To top it all, IPVanish has a dedicated Fire TV app that takes away the hassle of setting up a VPN on your Fire TV. All you need to do is download the app and enter your credentials to start using it.
It's a bit more pricey than most other VPNs in the market as of now. However, when it comes to Fire TV and streaming, IPVanish is one of the best, hands down.
If you subscribe to their annual package, the money you pay isn't excessive, and the value you get for that payment can never be doubted.
There is no free trial of their service, but IPVanish offers a 7-day money-back guarantee for all its packages. Also, it can be used on up to 5 devices simultaneously and offers over 850 servers across more than 60 countries.
How to use IPvanish VPN on Amazon Fire TV
IPvanish is the first VPN vendor to have a dedicated application for FireStick and Amazon Fire TV. The setting of a VPN is very simple.
You can download the application for free, however, you need an IPVanish VPN account. Let's get started setting up a VPN on Amazon Fire TV:
Start your Amazon Fire TV.
At the top of your display click on 'Apps'
Choose 'Categories' and then 'Utility'.
Here you can select the 'IPVanish App'.
Now, choose the 'Get button' to install the application.
After installing, select 'Open'.
Then, sign in to the app via your IPVanish credentials.
Now you have to select the server location whatever you want.
When you select the VPN server it will connect and establish the connection. Now, just click the home button from the remote control of the Fire Stick.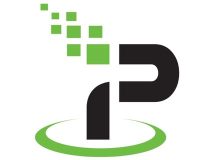 IPVanish
Enjoy flawless streams anywhere in the world with IPVanish's dedicated Fire TV app.
Private Internet Access (PIA) is another great VPN for Amazon Fire TV.
It has hundreds of servers in over 24 countries, covering all the major parts of the world. Their VPN client isn't the most eye-catching or feature-rich, which results in PIA getting some stick.
But the VPN client is simple to use and works well, so it's nothing to be concerned about.
Their Fire TV app is easy to use as well, and they provide strong protection for your streaming or general internet usage.
The best part about PIA is the cost of subscribing to it. It's unbelievable that such a popular and great service is available for so little money.
There's no free trial, but a 7-day money-back guarantee is available for all packages.
In addition to this, itcan be used on an unlimited number of devices simultaneously and protects you from DNS and IPV6 leaks as well.
The only issue that one might face is the unreliability of the connection speeds when using PIA, but with a little trial, you can find out which servers work best for you.
How to Use PIA VPN on Amazon Fire TV
Get a PIA VPN subscription, if you don't have one already.
Go to the 'Apps' section on your Amazon Fire TV Device.
Select 'Categories' to select the PIA app.
Search for 'PIA' application.
Download and Install the PIA app.
Launch the app and enter your PIA username and password.
Now you are signed in. Select the server you want to connect with.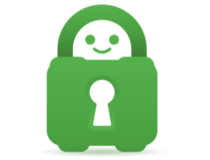 Private Internet Access
Easily set up Fire TV with PIA's app and unblock countless streaming platforms.
VyprVPN is arguably one of the fastest VPN services. You can stream HD, or even 4K content without facing the slightest of lags.
It offers good protection to users with its OpenVPN and Chameleon protocols. Chameleon is a proprietary protocol that tackles deep packet inspection and keeps your activity safe from everyone.
Although it is only available on the premium plan, it is something that sets it apart from other VPNs.
The service offers a Fire TV app you can use on your device right away.
With more than 700 high-speed servers in over 70 locations all over the world, you have a vast server pool and a large number of locations to choose from.
The only thing that is a little discouraging for potential customers is the no refund policy and the slightly higher price of VyprVPN.
There is a free 3-day trial for both their Basic and Premium package, but once you've subscribed, you cannot request your money back.
The monthly plans are also on the expensive side, though that can be resolved by subscribing to the annual package.
How to Use VyprVPN on Amazon Fire TV
Get a VyprVPN account.
Select 'App' from your Amazon Fire Stick.
Now choose 'Categories' to find the 'VyprVPN app'.
Download and Install the app.
Launch the VyprVPN app and enter your credentials.
Connect to the server you want.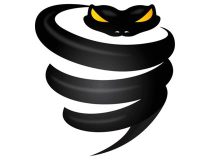 VyprVPN
Numerous servers optimized for streaming and an excellent Fire TV app make VyprVPN a worthy contender.
Related reads:
Conclusion
VPNs are necessary to unlock the full potential of your Amazon Fire TV. It is even important to hide your streaming activity from the authorities just in case you come across content protected by copyright.
If you subscribe to a VPN with a dedicated Fire TV app, you'll make your life easier. You just need to plug in your Fire TV device, activate your VPN and you are ready to go. You just need to pick your favorite content from wherever around the world.
In case you are fine with manually setting up a VPN on your Fire TV, you can look up other VPNs as well that don't have dedicated Fire TV apps. But these VPNs offer the best service for Fire TV.
---