Why should you read about the best VPN for AoV when you have all the tricks it takes to win and do just about anything you want?
We answer that question here to fill you in on the benefits of a VPN not just to have fast and lag-free gaming, but also for safety and privacy online.
Arena of Valor is an online multiplayer game where up to 5 players claim and control a character who is regarded as a Hero.
Players do their best to earn gold and gain experience in several ways by controlling their character against attacks and threats.
While AoV is a fascinating and intriguing game to play, lagging can ruin the experience for you.
Among things that could cause lagging is relying on ISPs that offer insufficient bandwidth and connections unsuitable for active gaming.
We look at VPNs for AoV with a focus on how you can enjoy the game lag-free. In the same piece, you will read about a few security and privacy measures that complement a lag-free gaming experience.
How to play Arena Of Valor using a VPN?
Playing Arena of Valor using a VPN is simple. In this guide, we show how you can use a VPN to eliminate lagging and stay safe and secure while playing online.
Decide on a VPN .
You need to decide on a reliable VPN to use for AoV. We recommend trying Private Internet Access for its fast private servers and unlimited bandwidth.
Download and install the app. Then log-in with your credentials.
Click the Server option to select from a pool of servers
It is important to choose a server before opening the AoV application. This ensures that you are connected to one of the lag-free VPN servers and that you are secure and private.
In this example, we changed from the UK London server to that of AU Melbourne.
Open the game application and play without lag.
Which VPN is the best for Arena of valor to play without lags?
Interestingly, there are a couple of modern and sophisticated VPNs in the market. Go through our well-researched review and choose which you find to suit your budget and need.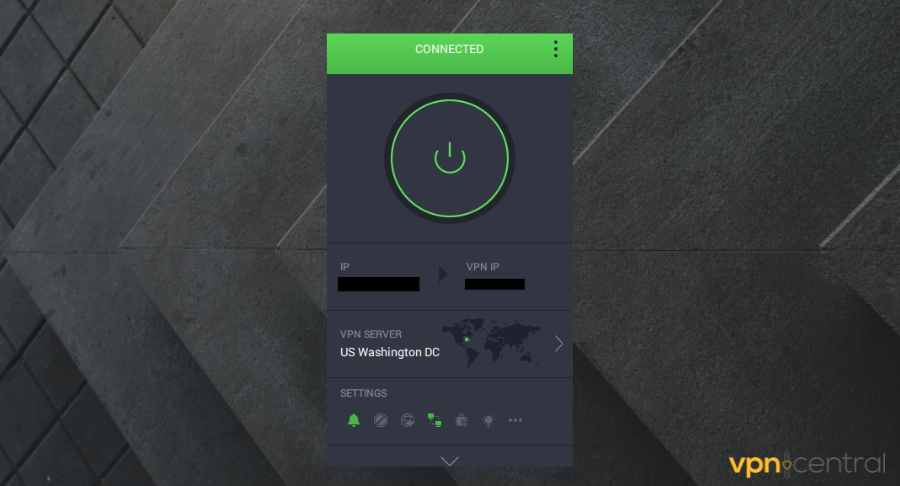 Private Internet Access VPN is respected in the industry for its reliable and sophisticated security and privacy features. The VPN requires users to subscribe for a certain fee, after which up to 10 people can have access to privacy and security online.
PIA employs the latest VPN technology to make gaming, surfing and streaming a lag-free experience for all users. Users of the VPN can choose between over 30000 servers to connect to and play AoV safely.
PIA has a few other features apart from offering fast and lag-free connections. The VPN leverages the split tunneling technology to allow users to decide which platform is protected or not.
The kill Switch feature ensures the connection is secure throughout the gaming, even when there is an interruption. We have more notable features of PIA below:
VPN Kill Switch
Lag-free
Multi-hop feature
AES 256-bit Encryption (Military Grade)
Split Tunneling
Anti-throttling
Streaming Compatible
Unblocks Sites
Customer Support
Up to 10 Simultaneous Connections
35,000 Servers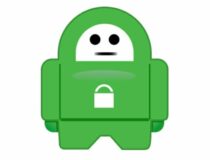 Private Internet Access
Get a lag-free AoV experience with this speedy VPN app!
2. NordVPN – Strict No Log Policy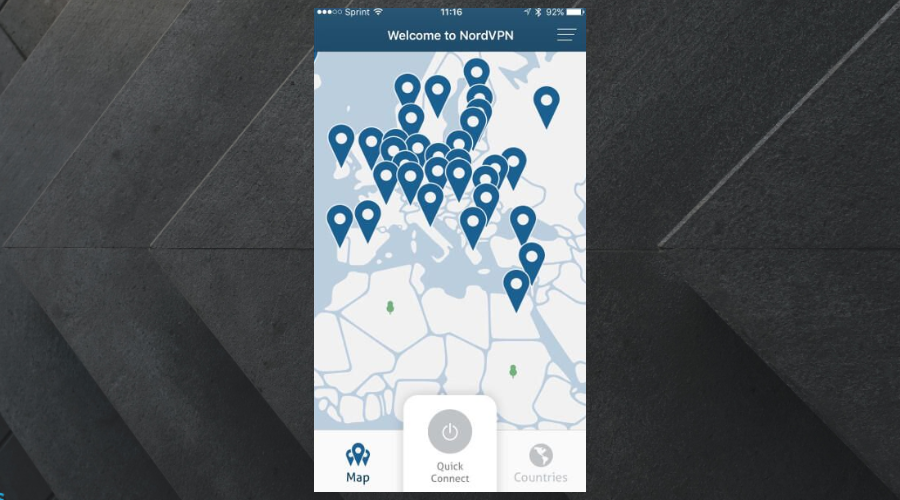 NordVPN is among reliable VPNs that can give lag-free gaming or streaming experience. Using NordVPN for AoV offers you thousands of safe and fast servers.
These servers have an impressive bandwidth which facilitates fast download and upload speeds. You don't have to worry about your data because NordVPN cannot be tracked.
Since it's online gaming, connecting to a server in one of the available countries will offer you protection and a potentially faster connection.
Nord VPN requires a subscription, like other reliable VPNs in the market. After this, you will have access to its various security and privacy features.
We list some notable perks of using NordVPN for AoV below:
Double VPN
Split Tunneling
Lag-free
Kill Switch (Automatic)
AES 256-bit Encryption
CyberSec Ad-blocker
No-log Policy
Anti-throttling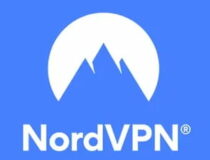 NordVPN
Protect your identity and enjoy high-speed connections for seamless gaming!
3. ExpressVPN – User-Friendly VPN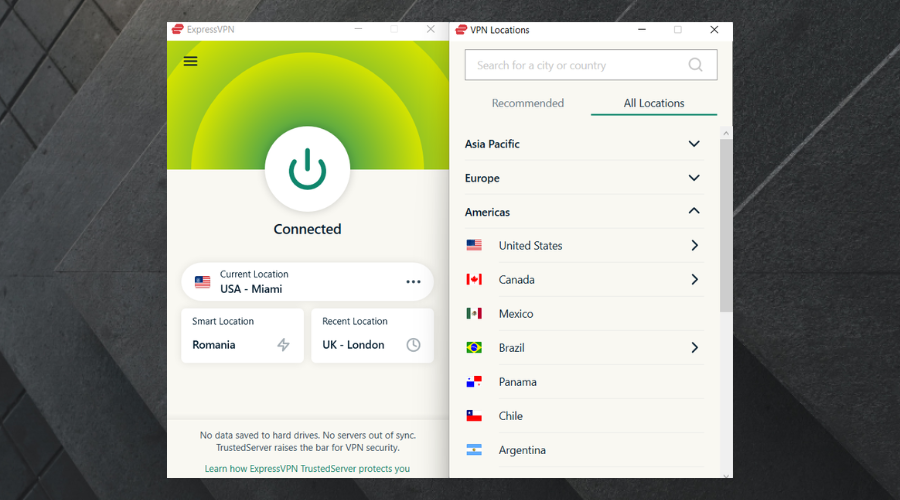 Experience is what matters with any online service. You may face lagging and throttling while playing live online games if you don't have a solid connection. ExpressVPN comes as a solution in this case.
Using ExpressVPN for AoV offers thousands of servers that are strong and fast.
You wouldn't have to rely on your Internet Service Provider's servers which may not be strong enough since a lot of other devices are on the server.
A subscription is required, however. After which, you will have access to the VPNs security and privacy features. Users who are big on staying private and secure will find its Kill Switch feature useful.
Equally, users who will prefer to only use the VPN for AoV can leverage the split tunneling technology and be selective about the application and browsers they like to cover.
Personalized DNS enables you to have your own unique address, meaning nobody shares it with you. This puts you in the open as anonymous and keeps hackers at bay.
More importantly, it allows you to use that traffic alone, improving your connection speed.
Other notable features of ExpressVPN are:
5000+ servers
Lag-free
Split tunneling Technology
VPN Kill Switch
5 simultaneous connections per license
7-day free trial (mobile)
Lightway protocol
Personal DNS
Unlimited bandwidth
IP masking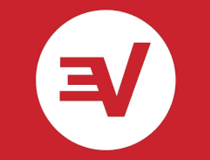 ExpressVPN
Connect to a lag free server for uninterrupted gaming on AoV!
4. CyberGhost VPN – Military Grade Encryption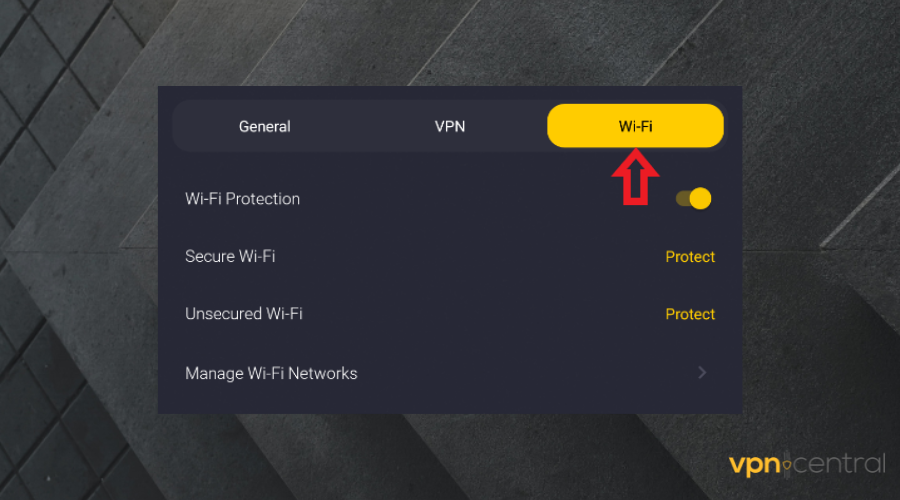 CyberGhost VPN comes on our list of best VPNs for AoV because of its modern specs and sophistication. We find it helpful in this regard because of its strict no-log policy which allows for improved bandwidth.
IT requires a subscription, just like other VPNs we recommend here. After this, users can enjoy its servers and play AoV without having to worry about being cut off in the middle of the game.
Simultaneous connections are allowed, allowing friends and family to have a taste of lag-free online gaming, surfing, or streaming. You will also find its customer support helpful as they are available 24/7.
Apart from reducing lag and improving the gaming experience, CyberGhost is also effective for bypassing geo-restrictions and staying private away from hackers.
Some notable features of this VPN are:
Up to 7 Connections per subscription
Streaming Compatible
Lag-free gaming and streaming
DDoS and Leak Protection
7-day free mobile trial
1 day free PC
VPN Kill Switch
Automatic server selection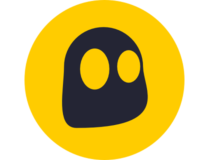 CyberGhost
Enjoy unlimited bandwidth for fast and unrestricted connections on AoV!
5. VyprVPN – Best VPN for Gaming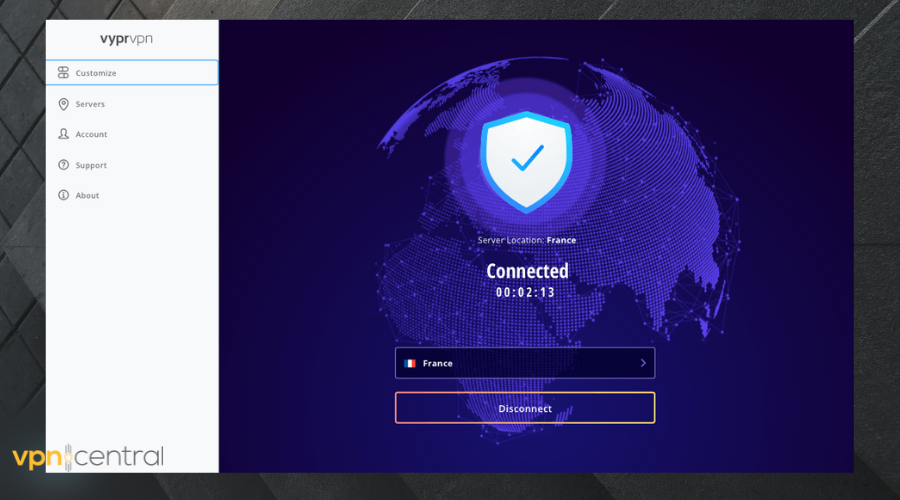 Deciding to use Vypr VPN for AoV puts you on that fast and smooth pedal. Online gaming with Vypr offers impressive speed, provided you connect to a server before accessing the game.
Vypr VPN requires a connection just like most others. Users will then have access to its security and privacy features some of which include a VPN Kill Switch for all-around connection security even when there is a break.
It's AES 256-bit encryption technology keeps you safe whether you are on a public Wifi connection or at home. You will equally find that the VPN supports multiple protocols for flexibility and compatibility with various devices.
Notable features you will love about Vypr VPN are:
Wi-Fi protection
AES 256-bit Encryption
Lag-free
WireGuard, OpenVPN, and L2TP/IPSec Protocols
Manual and automatic server selection
Automatic Troubleshooting
TAP Adapter configuration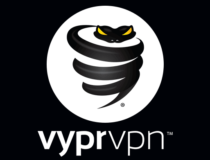 VyprVPN
Stay away from web attackers and enjoy fast-paced connections with VyprVPN!
Is AoV Available in the Philippines?
Yes. The intriguing AoV game is available in Philippines and players can use a VPN to access it from that region.
If you are playing from Philippine, you are still not restricted from connecting to external servers if you want to explore faster servers.
🌍 What Country is AoV Popular?
Aov is most popular in South East Asia. You will find the top players of the game to be in Vietnam and Thailand. However, the game has now spread to other regions including the Philippines, Malaysia, and Singapore.
If you are from a different region or you find that you cannot access the game from your country, you can leverage VPN technology by connecting to a server in an unrestricted country. You will then be able to access the game and play lag-free.
Conclusion
Using a VPN for AoV is a great idea, especially with the nature of ISP connections and how they are highly prone to lagging. VPN connection offers the opposite, as they leverage private and sometimes virtual servers that do not lag or throttle.
Getting a VPN today works for you and that's not only in the gaming world. You will love to stream fast and smooth and surf the internet without glitches.
Get one and enjoy simultaneous connections where family and friends can tap into the goodies as well.