It's interesting that some seniors are doing their best to catch up to the speed of innovation and technology. Software technology continues to open a world of possibilities for them and the end doesn't seem near.
With more practice and exploration ahead for seniors, it is only important to protect them from the hands of cyber hackers and threats. VPNs are essential for the task, and today we look at the best and safest options.
A VPN client can help protect online data on pretty much any network, be it your home or public Wi-Fi. It encrypts all the data you send online, making it near impossible for trackers or hackers to identify you.
In the same light, we look at ease and seamlessness, since seniors need easy navigation when exploring technology whether online or offline.
Why seniors need to use a VPN
In a world where phishing, tracking, and data theft are common and easily perpetrated, it is important to teach senior users how to protect themselves online.
Diving away from security, seniors could also benefit from the impressive privacy features that VPNs have to offer.
The ability to bypass geo-restrictions and enjoy online content from anywhere in the world is also a big plus.
Not to mention the fact that VPNs can help stop ISP throttling by masking your IP and traffic data so can browse without fearing that you may run out of data.
The reasons are endless, but the fact that seniors deserve a safe and private connection in a world dominated by smart cyber gurus could sum it all up.
What makes a VPN the best to choose for seniors
There are a number of factors to consider when choosing the best VPN for Seniors. We look at some features that a VPN should have for Seniors.
🖱️ Ease of Use
It is very important for effective and enjoyable use. Seniors need anything but a frustrating and quite complicated program. VPNs for seniors should have the easiest interface and navigation. This allows for easy use and eliminates potential errors or misuse.
🛡️ Safety
Sometimes seniors are most likely to be targeted by scammers and less likely to notice that their connection is vulnerable and prone to hacking, they require all the safety they can get online. Good VPNs include security features that detect potentially harmful websites and have minimal anti-malware protection.
ℹ️ Support
Seniors will need support to understand how certain services work. Sometimes, they could have it all figured out at the beginning but get stuck at a stage. A good VPN must have responsive customer service that answers users and gets them on the right path.
🔐 Privacy
High-end encryption is essential to good VPNs. The VPNs you will read about using the industry standard AES 256-bit encryption technology to keep hackers at bay and offer seniors online anonymity.
Internet Safety Tips for seniors
➡️ Avoid clicking unknown or suspicious links, they may lead to virus-infected pages
➡️ Don't reply to e-mails that ask for your personal information such as full name, address, or credit card information
➡️ Use a reliable antivirus utility to make sure your system is always protected against cyber attackers and malware
➡️ Avoid connecting to public Wi-Fi because many networks collect user data, and you are more vulnerable to trackers and hackers
➡️ Protect your accounts by using strong passwords, you can employ a password generator tool to help you with that
Which is the best VPN for seniors to use with ease?
Below is a list of reliable VPNs Seniors can use to protect themselves while learning, communicating or having fun online.
1. ExpressVPN – Most Trustworthy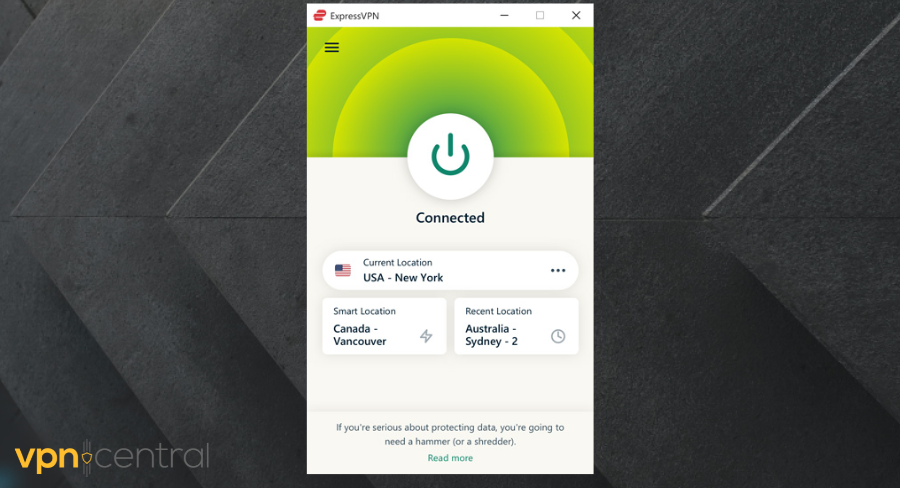 Trustworthiness is the word for this VPN. That is what many seniors expect from every user of the Internet. However, that is not the case in the cyber world.
To combat theft and lack of trust on the Internet, users can trust ExpressVPN to give all-around security against hackers and other malicious entities.
In making this a reality for older Internet users, ExpressVPN offers high-end encryption technology that keeps hackers at bay.
Seniors could choose from thousands of servers, claiming anonymity everywhere they go. That's not all, Express VPN also offers a split tunneling feature where seniors can choose which app or browser they wish to cover with the VPN or not.
This feature lets you use local and VPN traffic at the same time. It's great for multitasking and lets you prioritize your VPN traffic toward more demanding tasks such as streaming or gaming.
A subscription allows for up to 9 users, extending the security and privacy service to family and friends. Express VPN also maintains a no-log policy and complements it with a lag-free connection as well.
Below are more notable features Express VPN offers seniors:
Military Grade Encryption
Split Tunneling Technology
Kill Switch
Personal Smart DNS
Multiple protocols including OpenVPN
Up to 9 users (per subscription)
Customer Support
Zero Log Policy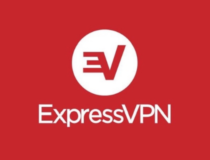 ExpressVPN
Keep important data private and browse securely with this reliable, yet easy-to-use VPN!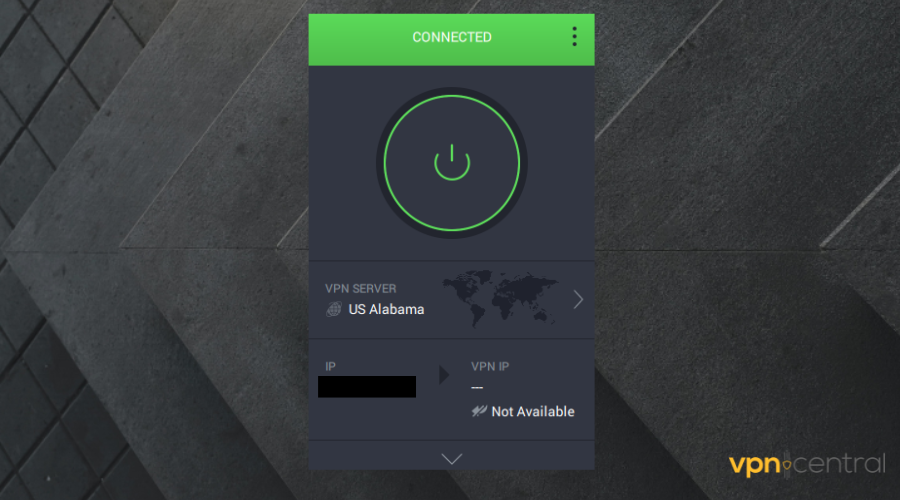 Private Internet Access is among reliable VPNs for seniors. Despite being among the most sophisticated in the industry, the VPN is easy to use.
Seniors can have access to its high-end security and privacy features when they subscribe for a certain fee. The VPN offers 35 000+ safe servers globally so seniors can connect to whichever and stay anonymous.
It has dedicated streaming servers for those that want to watch geo-blocked platforms like Hulu from anywhere in the world.
The benefits go on to include an ad-blocker in case they want to eliminate distractions, thanks to its MACE ad-blocker feature.
PIA VPN also supports up to 10 simultaneous connections so seniors can always share access with their peers and secure their entire household.
This VPN client also has a Multi-hop technology, which allows you to bounce from server to server, depending on their connection and speed. In addition, it offers an automatic server selection.
Other features that make PIA a worthwhile VPN for seniors include:
Industry Standard AES 256-bit Encryption
Kill Switch (Automatic)
Split Tunneling
DDoS and Leak Protection
Multiple Protocols including OpenVPN
Thousands of Servers
Personal DNS
Customer Care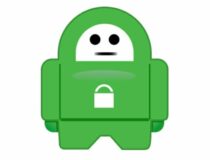 Private Internet Access
Remove geo-blocks, stay anonymous online, and secure all your devices with this user-friendly VPN!
3. NordVPN – High-end Online Privacy and Security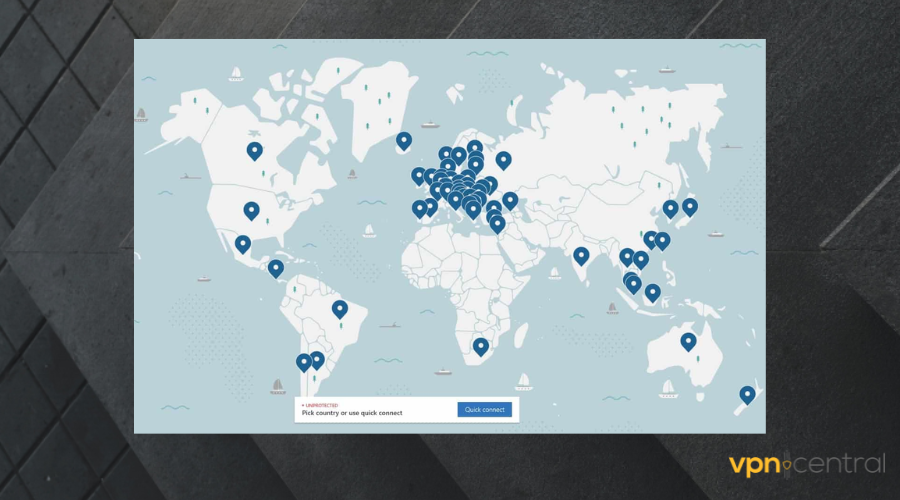 NordVPN gives unmatchable safety to online service users. With strong encryption technology and a personal DNS service, users can claim online anonymity while protecting themselves against trackers, phishing attempts, and hackers.
How does the VPN achieve this? It has an automatic kill switch that protects seniors' connection to the server. This also complements the DDoS protection feature.
When it's streaming time, seniors can always trust Nord VPN to be lag-free. It also has an anti-throttling feature to provide them with the best bandwidth with enhanced speed.
Nord VPN takes interruptions seriously. Seniors will find its CyberSec ad-blocking feature really impressive, especially when streaming on ad-supported platforms.
Other notable features of Nord VPN include:
High-end encryption
Kill Switch
Split Tunneling
CyberSec Ad-blocker feature
Multi-hop
Customer Care
Simultaneous Connections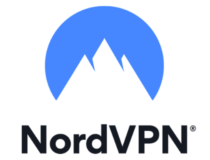 NordVPN
Protect your data and remain untraceable with this fast and secure VPN!
4. Surfshark VPN – Most User-friendly VPN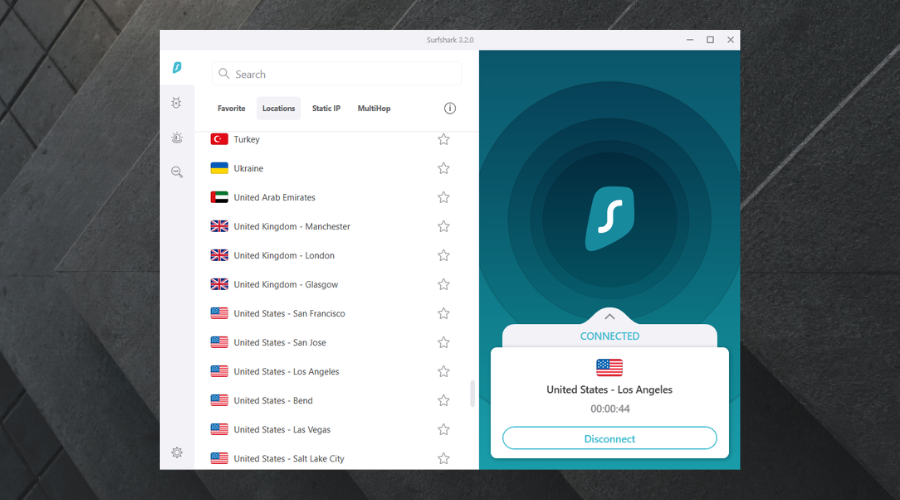 Surfshark is among the easiest to use VPNs for safety online. With easy to use interface, Surfshark provides subscribers industry-standard security and privacy features.
The VPN can help seniors maintain total safety in terms of protecting their devices and data from phishing and hacking.
It heightens overall online security. It masks your IP in e-mail apps, browsers, and social communication apps.
However, if Seniors do not want to cover all apps with the VPN, they can choose to use the split tunneling technology to decide which app or browser is protected.
DDoS and leak protection features are also available to keep the connection secure in the event of a break or interruption. Ensure you connect to a server before accessing your app or browser.
Since some VPNs share addresses between subscribers, others' activities may draw suspicion to you. In tackling this, most reliable VPNs have a personalized DNS service, exclusive to you only and Surfshark makes no exception.
You will find other features impressive and worthy of a safe online experience:
Industry Standard Encryption
Kill Switch (Automatic)
Split Tunneling
Simultaneous connection
DDoS and Leak Protection
Personal DNS
Customer Care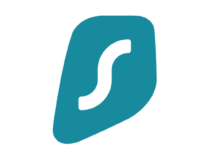 Surfshark VPN
Keep cyber attackers at a distance by routing your traffic through a secure Surfshark server.
5. ZenMate VPN – Impressive Lag free Streaming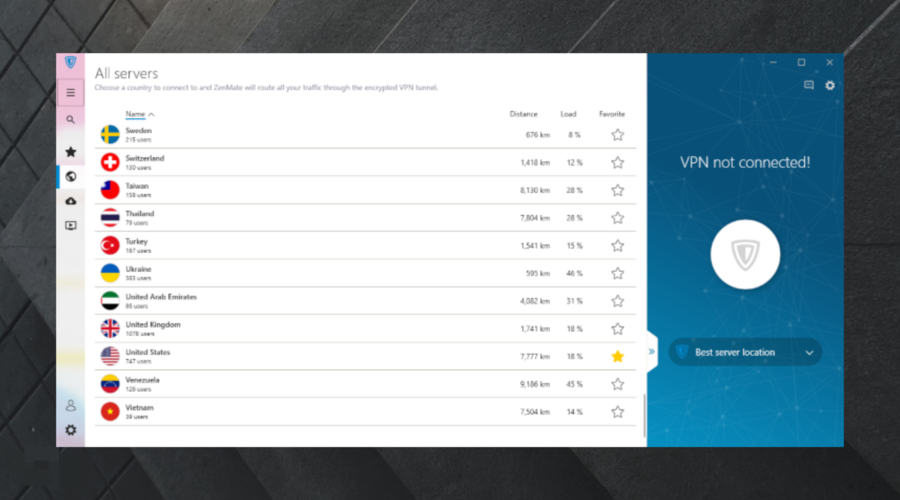 ZenMate has 4,000+ servers in 80 countries. Seniors can connect to any server closer to them and maintain a safe online presence.
The VPN offers the military standard encryption technology of 256-bit encryption, a kill switch to secure connections, and an OpenVPN protocol for extensive privacy and security experience.
ZenMate VPN offers seniors a free browser extension for Chrome, Firefox, and Edge. With a cheap monthly subscription fee, ZenMate offers unlimited device connections; a feature we find very pleasing.
The VPN client is ideal for seniors thanks to it's multi-device support and easy-to-use apps. You can connect to a safe VPN server in just a few seconds without much effort on your part.
The app can automatically pick the best server for your configuration, but you can also select a server manually if you want to connect from a specific location.
However, ZenMate does not offer a split tunneling feature yet, users can still explore some of its other benefits.
Some of the most notable features of ZenMate VPN include:
AES 256 Bit Encryption
Free Browser Extension
Strong VPN Protocols
Automatic Kill Switch
Customer Care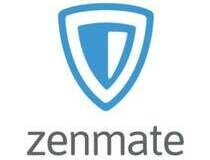 ZenMate VPN
Encrypt your traffic for effortlessly secure browsing!
Conclusion
Data theft, phishing, and hacking are crimes that anyone can be a victim of. Seniors who are enthusiastic about exploring the internet and technology to learn and develop more should have access to safety features.
VPNs come to cover the loopholes in the online system by providing strong privacy and security technologies for anyone anywhere. Interestingly, these services do not cost a fortune and can be used by multiple people.
Do you have a Senior or are you one? What do you think of VPNs for Seniors in an internet era that is increasingly becoming vulnerable?