Have you ever wondered about the best deals for Robux? The truth is that prices vary a lot based on country.
For instance, in Hong Kong, you can get 400 Robux for just $4.85, whereas in New Zealand you have to pay $8.30. But did you know you can beat the system and secure better deals from anywhere?
In this article, you'll discover the cheapest countries for Robux and how to get a bundle for up to half the price.
What is the cheapest country for Robux?
After extensive analysis, Hong Kong emerged as the cheapest country for Robux. 400 Robux costs HK$38, which converts to just $4.85 in US dollars.
That's even lower than the base price of 400 Robux for $4.99 in the US. Also, I examined Robux prices in various countries and converted them to USD.
Interestingly, the converted prices in other countries consistently exceeded the cost of $4.85 in Hong Kong for 400 Robux.
➡️ Here's a list of the top 10 cheapest countries for Robux, calculated using current exchange rates (as of August 2023):
| | |
| --- | --- |
| Country (400 Robux) | Price (USD) (as of this writing) |
| Hong Kong | $4.85 |
| United States | $4.99 |
| Malaysia | $5.15 |
| Canada | $5.17 |
| Australia | $5.18 |
| South Africa | $5.41 |
| United Kingdom | $5.42 |
| Romania | $5.50 |
| Japan | $5.53 |
| South Korea | $5.65 |
➡️ Shifting our focus from the cheapest country for Robux to the opposite end of the spectrum, let's look at the top 10 countries with the most expensive Robux prices, all based on the 400 Robux package.
| | |
| --- | --- |
| Country (400 Robux) | Price (USD) (as of this writing) |
| New Zealand | $ 8.30 |
| Mexico | $7.68 |
| Colombia | $7.31 |
| Hungary | $7.01 |
| Poland | $6.71 |
| France | $6.51 |
| Spain | $6.48 |
| Denmark | $6.04 |
| Czech Republic | $5.78 |
| Brazil | $5.74 |
As evident from my analysis, in certain countries, Robux prices can be nearly twice as high as in Hong Kong.
How to get Robux cheaper?
To get Robux for cheaper you'll require a VPN. It enables you to connect through a server there, where the virtual currency comes at a lower price.
When you employ a VPN, it secures your online data and directs it through servers in different countries.
Consequently, this convinces the gaming platform that you're subscribing from a region with lower service costs. Additionally, a good Roblox VPN will help you bypass region locks and bans in the game.
I highly recommend ExpressVPN due to its vast network of over 3,000 servers in 160+ locations. That includes two in Hong Kong.
Here's a step-by-step on how to use it to get Robux for cheaper:
Visit ExpressVPN's official website and select a suitable subscription plan.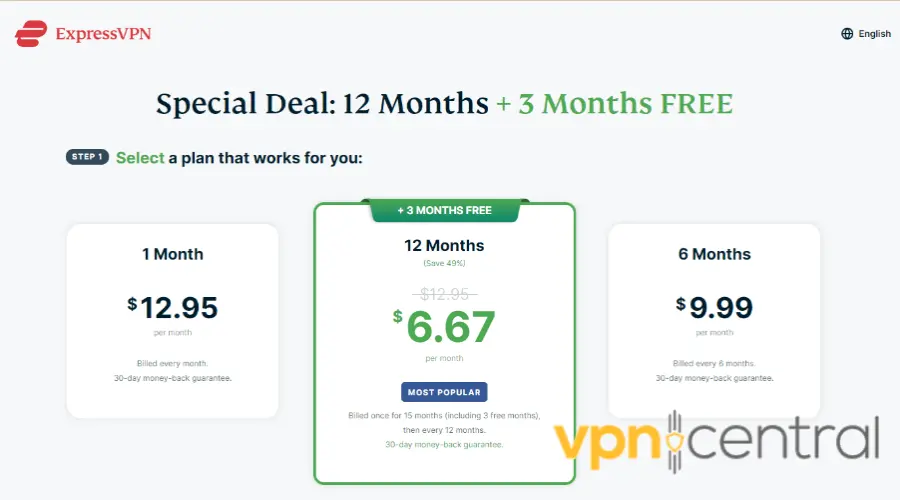 Download and install the VPN app on your preferred device.
Connect to a server in the country with the lowest Robux prices, such as Hong Kong.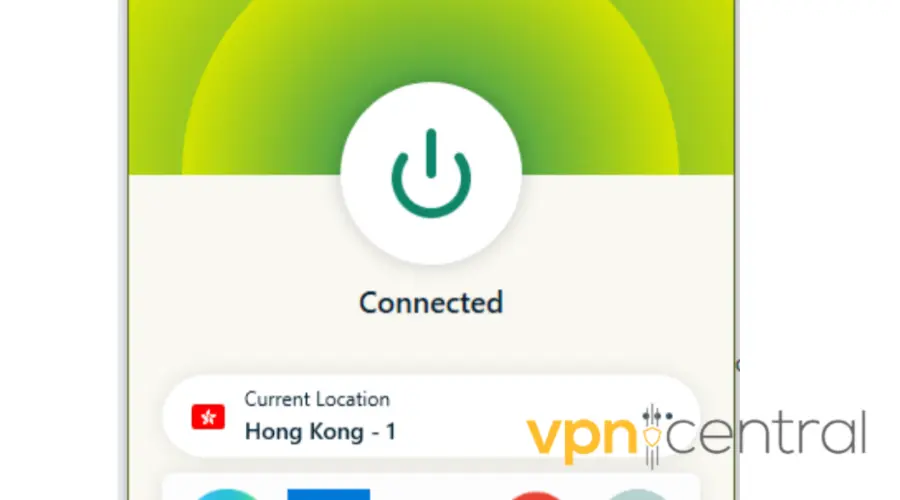 Go to the Roblox official website.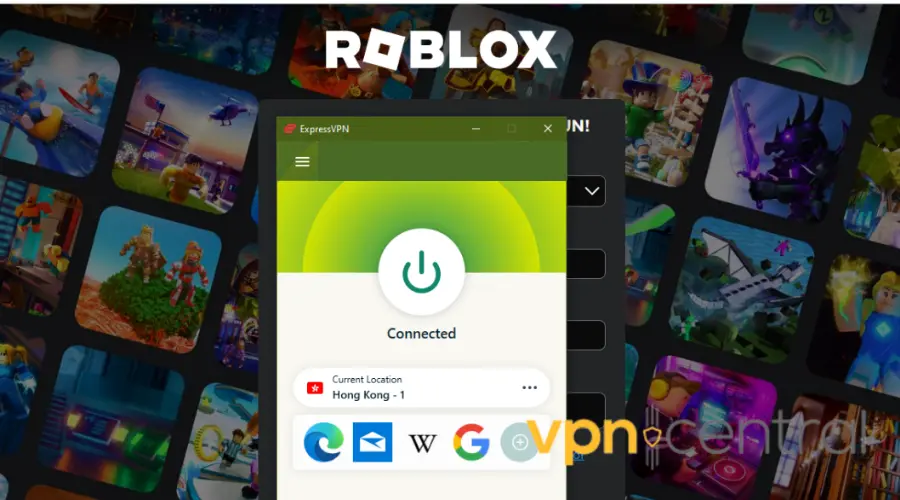 Login or create a new Roblox account.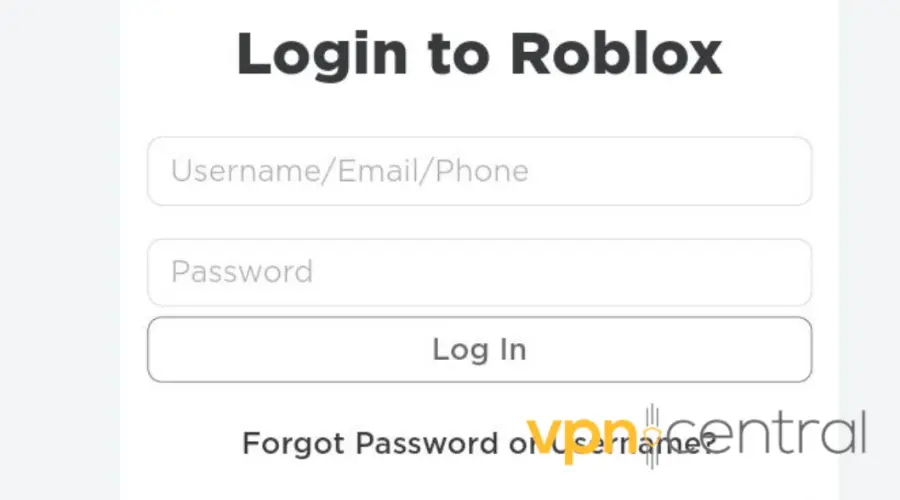 Choose and purchase the Robux package you want.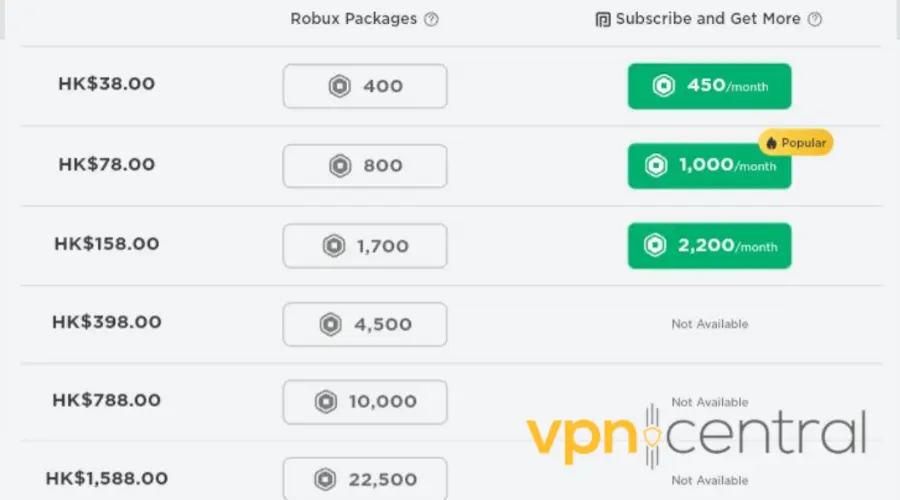 Now, you can enjoy Robux at lower rates.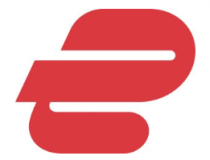 ExpressVPN
Secure the best deals on Roblox! Get ExpressVPN to access the lowest price in the world!
How to pay for Robux in Hong Kong
For your payment to be validated successfully, you must have a card registered in Hong Kong.
Luckily, there are several virtual card services that offer Hong Kong credit or debit cards. All you need to do is sign up online.
Some of the best options include:
CCB (Asia) Virtual Credit Card: This bank provides virtual cards compatible with digital wallets and online transactions.
Mox Credit Card: Features cash back, quick application, and the ability to switch between credit and debit.
Once you possess a valid virtual card, ensure you also have a VPN that works seamlessly with Roblox.
Now, here are the steps to access the Hong Kong Robux virtual shop:
Connect to a VPN server located in Hong Kong.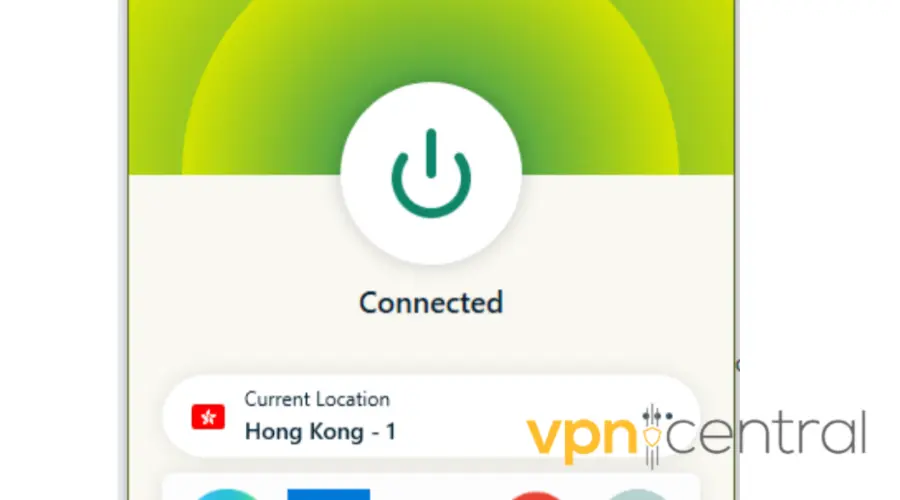 Visit the official Roblox website and log in.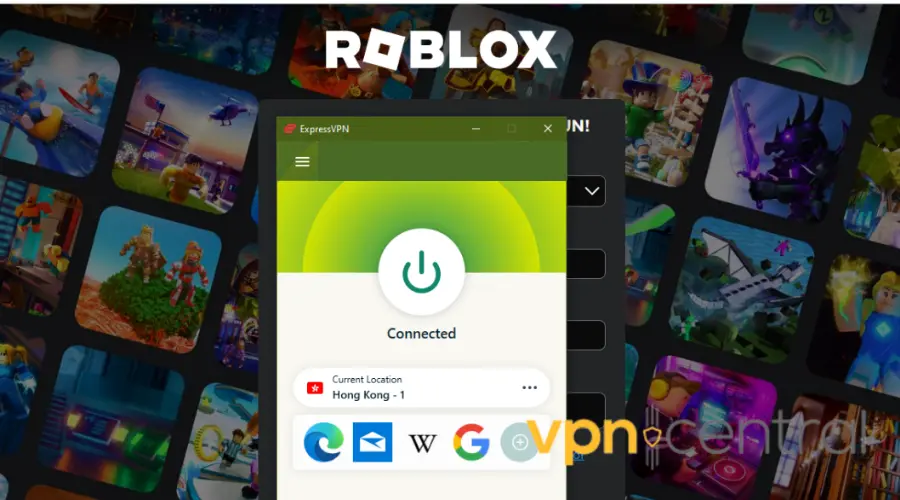 Choose the Robux package you want to buy.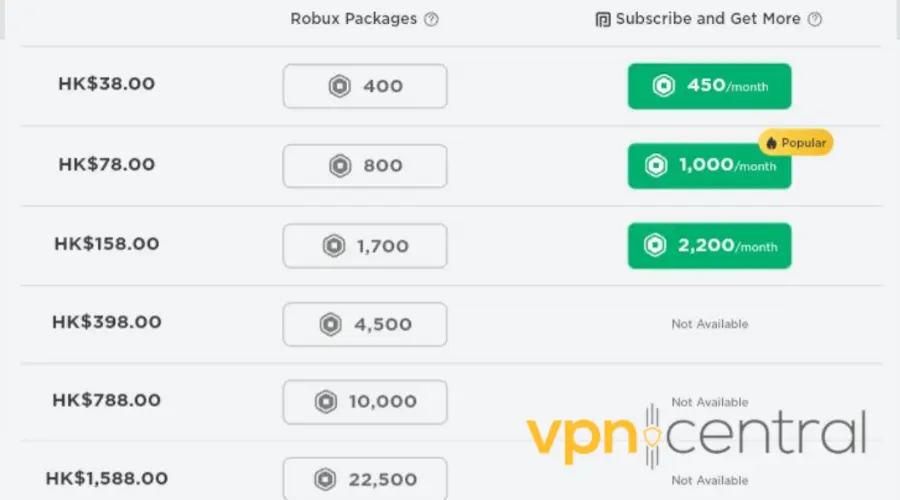 For your payment type, choose Other and use any of the virtual cards listed above. Enter your payment information (credit card details) and complete the transaction.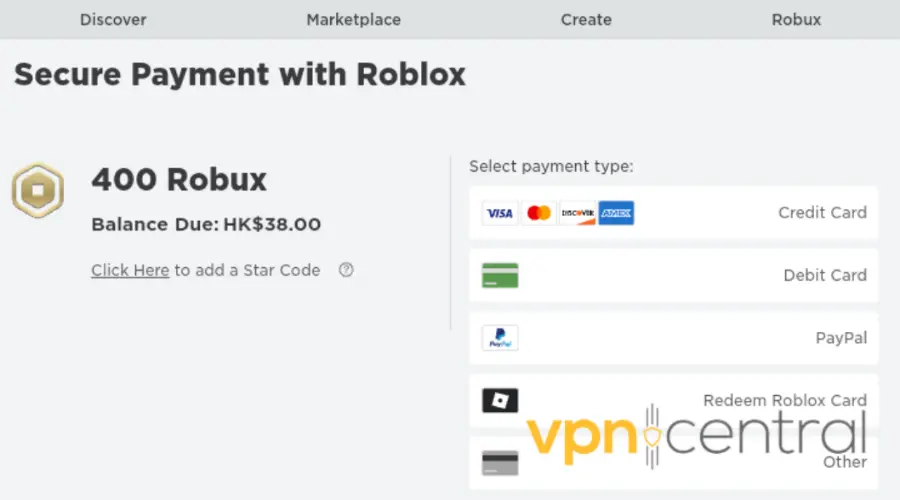 Now, you can enjoy your Robux at lower Hong Kong rates.
What countries are Robux available in?
Robux, the virtual currency for Roblox, is available in most countries worldwide. There are only a handful of regions where it's unauthorized due to currency restrictions or local regulations.
➡️ The countries where Robux is not available:
| | |
| --- | --- |
| Country | Robux Status |
| United Arab Emirates | Not Available |
| North Korea | Not Available |
| Jordan | Not Available |
Summary
If you're seeking the cheapest country for Robux, you will find Hong Kong the most budget-friendly option.
Selecting this location through a VPN unlocks Hong Kong's cost-effective Robux rates, regardless of your physical location. It's a smart way to enhance your Roblox experience without breaking the bank.
Happy gaming!
---