Some gamers report COD mobile is not working when they connect to VPN. While disabling the VPN would make it work again for many, it's not an option if you use it to bypass COD's geo-block.
A VPN connection masks IP addresses and encrypts your traffic, making it appear as if you are in another country. This is particularly useful for people in regions where Call of Duty is not supported.
In this article, we'll explore why COD mobile is not working with your VPN and possible fixes for this issue.
Let's get you back into that game already! Your opponent is all geared up waiting for you to show up.
Why is your VPN having issues with COD Mobile?
When COD mobile isn't working with your VPN, you'll most likely get error messages.
Some of the common ones are the time-out signal and the error code: 2004 (A matchmaking lobby error has occurred. Please retry the operation).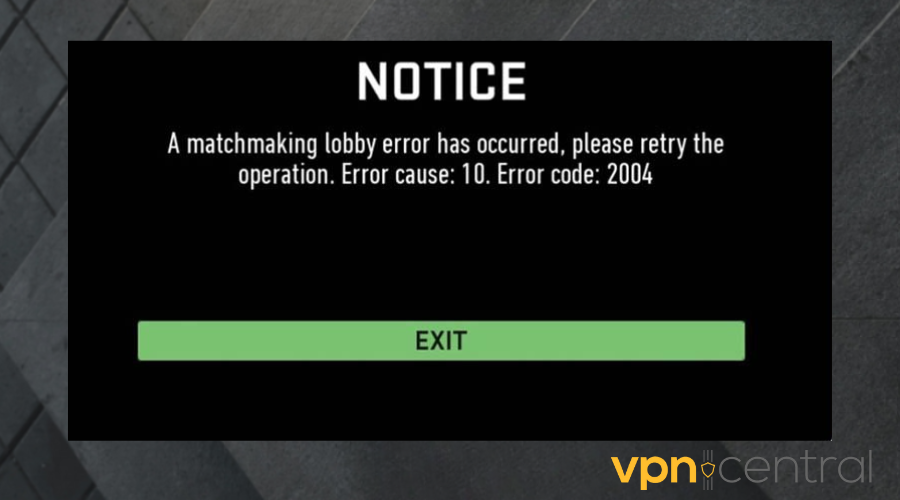 Why does this happen?
Unstable network – when your internet is not stable, the VPN is bound to disconnect frequently.
Cookies and cache – COD collects your information using cookies and this can reveal your true location, causing the VPN not to work.
Congested servers – An overcrowded server would not sustain COD gameplay.
IP ban – If COD has blocked your VPN IP, you won't get access to the game.
Incompatible VPN – Not all VPNs are optimized for gaming and capable of bypassing blocks.
Now that you get the hang of why the different errors keep popping up on your Call of Duty Mobile, let's get down to fixing it.
COD Mobile Not Working With VPN? Try this!
One of the fixes below should make COD work with your VPN again. But before you begin, ensure your internet connection is stable and try to restart the app first.
Let's dive in:
Change server location

If many other users are sharing the same server as you, the encryption may be poor and this could affect your gaming.

Furthermore, if COD has blocked your IP, then you need to switch loations.

To do this:

1. Launch your VPN app.
2. Enter the region of your choice in the search button and click connect or use the Quick Connect function.
3. Once the connection is up, go back to Call of Duty and check if it is working.

Clear cookies and cache

Cookies are small files apps and websites used to collect your information so as to tailor services to meet your needs. However, the downside to this is that it stores your location.

This can cause a region block when your IP seeps through. Hence, you have to clear cookies and cache on Call of Duty.

On Android:

1. Go to your Settings app. Open it.
2. Scroll down to apps and tap on it.
3. Select the Manage apps option.
4. Tap on the Call of Duty Mobile app.
5. Tap on App info and scroll down to Storage.
6. Scroll down to the end of the screen.
7. Tap Clear cache.
8. Restart your device.
9. Go back to the COD app. It should work now.

On iPhone:

1. Open the Settings app on your iPhone.
2. Scroll down to General settings.
3. Tap on the iPhone storage option.
4. Select the COD app.
5. Tap on Offload app. Confirm the prompt to proceed.
6. Restart your iPhone.
7. Try to use COD again. The error should clear up by now.
Reinstall Call of Duty Mobile

When you delete the COD mobile app and reinstall it, you fix bugs, clear the app's cache, reset the app to default settings, and download a new version. All of these could fix any technical issues in the app.

Follow the steps below to do this:

1. Open your device's app library (App Store for iOS & Play Store for Android).
2. Enter COD mobile in the search bar.
3. Tap on Uninstall and wait for it to finish removing the app.
4. Once the previous is done, tap on Install.
5. Then, open the COD app again and sign in. It should work now.

Reset network settings

You may have mistakenly adjusted your network settings and now it's affecting your gameplay on Call of Duty mobile.

This step-by-step guide should fix this:

1. Launch your Settings app.
2. Tap on Connection and Sharing.
3. Then tap on Reset Wi-Fi, mobile networks and bluetooth.
4. Tap on Reset Settings.This will return all these connections to their default settings.
5. Reconnect to your network source.
6. Go back to the COD mobile app. Try gaming again.

Change your DNS

Changing your DNS, your device's special identifier, would help fix any bug that may be causing errors on the COD mobile app.

To achieve this, do the steps below:

1. Open your Settings app.
2. Then, tap on Connection and Sharing.
3. Tap on Private DNS.
4. Tap on Private DNS provider host name.
5. Enter your DNS hostname and save.
6. Then go back to the COD app. It should work now.

Use another VPN

This should be your last resort if all other solutions fail.
To begin:
Subscribe and download a reputable VPN like NordVPN from your app store.
Login with your credentials.
Scroll down to reveal the servers or enter the location of your choice in the search bar.
Tap on the location of your choice to connect.
Try using the COD app again.
Why NordVPN?
NordVPN is one of the best gaming VPNs out there and it works just the same for Call of Duty. What makes it stand out is its ⚡speed, optimized for heavy-duty activities.
In addition to that, ExpressVPN has 5700+ servers spread across 60 countries. This means that no matter where you are, you'll always find a server location to connect to.
The best part is that this VPN offers unlimited bandwidth and encrypts your traffic with powerful military-grade encryption. So, you can enjoy intense gaming while staying hidden from your ISP.
No more speed throttling!
Lastly, NordVPN offers up to six simultaneous device connections for one account, giving you a chance with your friends and family.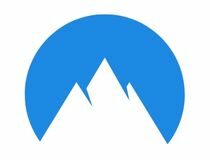 NordVPN
Upgrade to NordVPN to get the best speed for lag fee COD Mobile sessions!
Does COD mobile block VPNs?
No, COD Mobile does not block VPNs. You can use a VPN to play Call of Duty Mobile from anywhere in the world.
However, using a VPN to access easy lobbies or inflate stats may result in your account getting banned.
Summary
Apart from your internet connection getting in the way, the primary cause for an error on COD is that the administrators have banned your IP address. Also, the server you are connected to may be crammed.
A simple change of server, clearing out cookies or flat-out switching to a different VPN provider can solve this problem. Carefully follow the steps in this short guide to get back into your game.
---