Cox Communications, or simply Cox, is an Internet Service Provider (ISP).
It provides several communication services such as digital video, home security, home phone, and high-speed Internet.
The latter is the one that we'll focus on since our guide aims to give you the know-how on packet loss, help you understand what are its most common causes, and how to fix it without too much effort.
What is packet loss in Cox?
Packet loss occurs whenever packets that you send or receive never make it to their destination. With Cox, things aren't too much different, except that this packet loss phenomenon occurs on the Cox network.
You must understand that packets can leak anywhere on your connection. Say, for instance, that you connect to Google. Between you and the destination server, there might be several hops.
Packet loss can occur on either one of the nodes we've talked about, or even on multiple ones. More so, packet loss can range between 0-100%, 100% being the most severe case (no connection).
What can cause packet loss with Cox?
As with any other ISP or service, packet loss can be caused by a wide variety of factors.
The only thing that Cox might do differently is limit your bandwidth (which, subsequently, might lead to some packet loss) or allocate network resources improperly.
One thing is certain, though: network congestion remains the most common cause of packet loss.
And that's likely the reason why most users complain about packet loss during peak hours. The network is probably improperly configured, and servers can't handle so many requests, so most of them get dropped.
Among other factors that might weigh in on the occurrence of packet loss, we remind of router errors, hardware/software issues, bad Ethernet cables, using Wi-Fi instead of wired connections, and even host errors (destination server).
What Cox Internet plan has packet loss problems?
Cox offers five internet plans to its users:
Internet Essential 250
StraightUp Internet
Internet Preferred 100
Internet Unlimited 100
Gigablast (the fastest among the plans).
It also offers the Panoramic WiFi Getaway, a router/modem that automatically selects the best WiFi frequency to deliver the best WiFi coverage and a reliable signal.
Whether you're using one of Cox's internet plans, or the Panoramic WiFi, it is possible that you'd expect packet loss.
➡️ Cox Gigablast packet loss: Gigablast is Cox's fastest internet plan. It delivers up to 940 Mbps in download speed.
However, paying for Cox Gigablast does not guarantee that you won't experience packet loss and high latency, especially when playing games where reaction time and frames are very important.
➡️ Cox Panoramic WiFi packet loss: Cox Panoramic WiFi helps you automatically choose the best WiFi frequency and deliver reliable signals. It is very possible to experience packet loss while browsing with Cox Panoramic WiFi.
The first thing to do in such an occurrence is to run a Cox packet loss is to make sure that your router is working properly.
Contact the Cox support team if you need expert advice in that regard.
How to fix Cox packet loss at home?
1. Use VPN
Using a VPN is probably the easiest way to fix Cox packet loss at home.
Apart from offering you security and privacy, a VPN could help you fix Cox packet loss issues, especially if the issue stems from Cox's congested network.
VPN will let you route your traffic through their servers, allowing you to establish faster connections than you would have if you were the servers of your ISP.
Using a VPN like Private Internet Access (PIA), you will be able to route your traffic through one of PIA's many servers instead of Cox's congested network.
Download and Install Private Internet Access to your device.
Launch it and Log in.
Connect to low latency or low ping server. We recommend clicking the power button. The app will automatically secure a connection with the best server for your configuration.
Start using it to see if the problem has been solved.
How to use PIA's servers to fix packet loss
We highly suggest using PIA to bypass Cox's packet loss issue because it has over 35 000 servers, covering all 50 US states. This means that you have a lot of fast connection options to choose from.
Follow these steps to connect to a US server close to you
Launch PIA.
Click on VPN server below the switch button.
Scroll down to the US.
Pick any US server.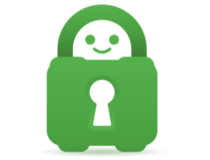 Private Internet Access
Fix packet loss and connect to fast servers from any state in the US!
2. Perform manual troubleshooting
Run a pathping test using CMD or Speedtest by Ookla's packet loss test
Check and repair any faulty components on your home network (PC, router, cables, drivers)
Call your ISP (Cox) and see if there's anything they can do about it
Contact the service you're having trouble with if they're the one losing packets
Try using a wired connection instead of wireless (Wi-Fi packet loss occurs more often)
Restart your router and/or modem
Try connecting straight to your modem or home line
Avoid peak hours, if possible
3. Free up bandwidth
You might just have too many people connected to your Panoramic WiFi or you might notice that some hardware is handling too much connection.
If that's the case then you should limit the bandwidth on the modem.
Disconnect any devices that are currently not in use. We recommend checking all your devices and disabling Wi-Fi for those you're not using at the moment.
4. Check the physical connection
If you're using a physical connection such as Ethernet, you should check to see if there are physical damages on the cables or misfiring and changing the cables to see if it fixes the problem.
Cable problems can cause packet loss as well, and it's best you check them and replace them with new ones.
If you use a VPN, make sure that your connection is configured correctly. Check our guide on how to test your VPN connection stability if you need dedicated help.
5. Check for software updates
If you're experiencing jitters on your Cox network, it could help to check if there are any available updates on the software and update accordingly.
You could be experiencing packet loss because your software hasn't been updated, which may be causing much of the network bandwidth.
Check for updates on Windows
In your taskbar, type check for updates.
Select the result.
Click Install updates if the system finds any.
Check for updates on Mac
Click on the Apple menu.
Go to System preferences.
Select Software Update.
You will get a list of all new updates if they are available. Click on the Update button.
Your updates will start installing automatically.
6. Change faulty hardware
The issue of packet loss could be coming from a faulty device on the network. Find out if there is any and swap it out to see if the problem will be resolved.
Try disconnecting devices one by one and see if anything changes in your connection.
7. Report software bugs
Cox packet loss could be a result of a software bug. If you notice any such bug, report it to Cox tech support and encourage them to fix it.
Also, make sure that all your software that connects to the Internet such as browsers, streaming apps, or messengers are running their latest versions.
If you use outdated versions you might experience all sorts of issues.
Can Cox fix packet loss?
When you experience packet loss on Cox, there are a couple of things that could be the cause of the problem.
Apart from network congestion, you could be experiencing packet losses due to defective amplifiers, faulty exterior or interior wiring, RF ingress, defective tap, router error, hardware/software issue, etc.
If after troubleshooting, you can't figure out where the issue is coming from, you can have the tech team from Cox come check it themselves.
Upgrading to a better plan like the Gigablast plan could also improve your connection speed, but we can help you fix Cox packet loss without upgrading to an expensive plan.
Cox packet loss can be sometimes fixed
All things considered, if you're a Cox customer and experience packet loss, it might be due to network congestion. In which case, it might be a good idea to wait it out.
If that's not an option you could try troubleshooting the network by yourself, or even using a VPN if you suspect the issue is caused by your ISP.
Cox Internet high packet loss is an annoying issue that causes all sorts of problems within your network. If you use another ISP, check our guide on how to fix Xfinity packet loss.
Luckily, if you check your bandwidth, and devices, or use a dedicated tool like PIA VPN, you should be able to overcome this problem.