Cox is a leading telecom providing internet services to millions of users across the United States. But unfortunately, it finds itself among the ISPs accused of blocking VPNs.
While VPNs offer numerous benefits regarding online privacy and security, they also provide functionalities that ISPs generally disapprove of.
These include bypassing content restrictions imposed by ISPs and circumventing internet throttling measures.
So, does Cox block VPN services? Let's find out, and then we'll walk you through a few methods to bypass the restrictions.
Does Cox block VPN services?
No, Cox doesn't actively block VPN services. Users can generally connect to VPNs and utilize their benefits when using Cox Internet.
However, there are cases where users experience difficulties connecting to their VPNs.
In such instances, the issue is usually related to network configuration or compatibility rather than intentional blocking by Cox.
You may receive an error message such as: Unable to establish VPN connection or VPN connection failed.
These error messages indicate that the VPN client cannot establish a secure connection with the VPN server.
It's worth noting that VPN connectivity issues can arise due to various factors, including network congestion, incorrect VPN settings, or firewall restrictions.
In such situations, performing some troubleshooting steps to address the problem is recommended.
Does Cox throttle internet connection?
Yes, Cox has been known to implement internet throttling in certain situations. One reason for this is to address network congestion.
Cox may temporarily slow down the internet speed for specific users when the network becomes crowded with high traffic levels.
This intends to maintain a smoother experience for everyone and prevent widespread issues.
Throttling is a strategy ISPs like Cox employ to manage network resources effectively.
While it can be frustrating for those affected by reduced speeds, the goal is to ensure a more stable and reliable network overall.
By implementing throttling measures, Cox aims to avoid network overloads that could lead to service disruptions or slow connections for all users.
Is Cox blocking websites?
Cox isn't in the business of blocking websites and playing the villain. It's more like the friendly neighborhood internet with a Security Suite feature.
The Cox Security Suite provides customers with a wide range of capabilities.
Firstly, it enables users to exercise control over their children's online activities by managing their time spent on the internet.
Additionally, it offers the ability to restrict access to websites suitable for their age group.
For older children, it grants a level of independence by allowing the blocking of specific categories of websites, such as those related to gambling, dating, or alcohol.
So if you can't visit a website, this feature may be enabled.
How to bypass Cox's internet block?
Bypassing Cox's internet block and regaining unrestricted access is possible with a reliable VPN like ExpressVPN.
Follow this step-by-step guide to quickly overcome the restrictions.
Visit ExpressVPN's website and pick a subscription.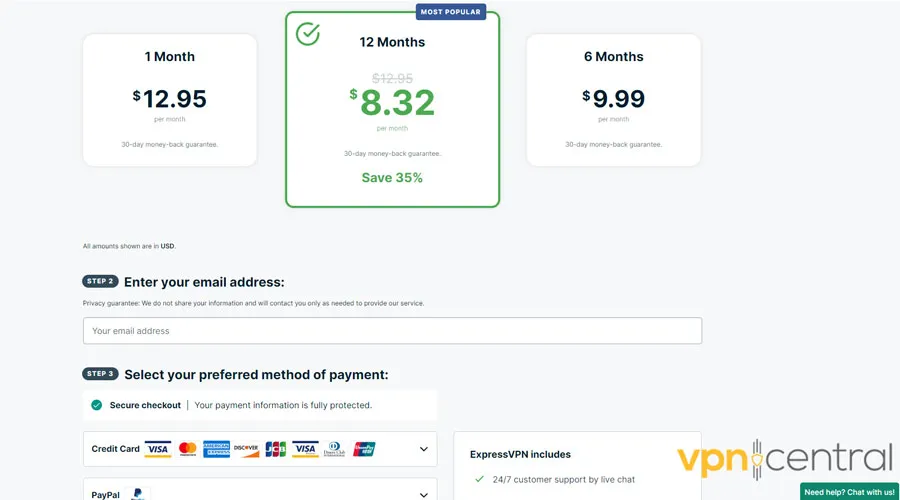 Download and install the relevant app for your device.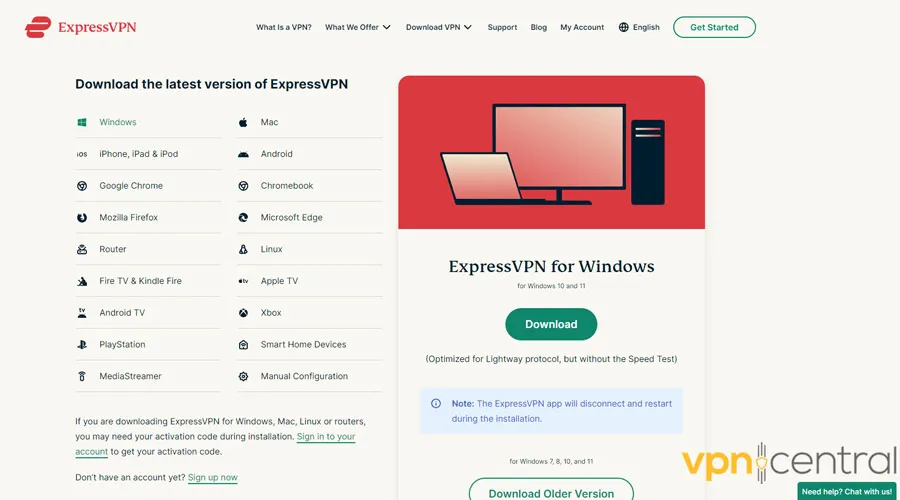 Launch it and log in with your account details.
Connect to a server outside Cox's coverage area to enjoy unrestricted access.
Test your connection by visiting websites or services that were previously blocked to ensure they're accessible now.

What to do when Cox is not working with a VPN?
In case you face errors with your VPN while using Cox, here are potential fixes:
Clear cache and cookies
Clear cache and cookies


1. Open the Settings in your web browser. If you're a Chrome user, click on the three-dot at the top-right corner and look for the options related to cache and cookies.



2. Clear the cache and cookies stored in your browser.



3. Restart your browser and try connecting to Cox again.

Change VPN Server


1. Disconnect from the current VPN server.

2. Open your VPN app and choose a different server location.



3. Connect to the new server and check if Cox is working correctly.

Try Different VPN Protocols


1. Access the Settings or Preferences in your VPN app.



2. Find the option to change the VPN protocol.

3. Experiment with different protocols like UDP or TCP.



4. Reconnect to the VPN and see if Cox works with the new protocol.

Disable Firewall/Antivirus


Disable any firewall or antivirus software on your device by following the steps below:

1. Right-click on the Start menu and select Settings.



2. Select Privacy and Security from the left pane and Windows Security from the right.
 


3. Then, click on Open Windows Security.



4. Select Virus & threat protection and then click on Manage settings.



5. Next, disable all four options.



6. Now, click on the Firewall and Network Protection on the left side menu.

7. Repeat the process and disable all options.

8. Restart your device and attempt to connect to Cox using the VPN.

Note: After identifying the issue's root cause, enable these settings because if you don't, your PC is at risk.

Contact your VPN's customer support


If the methods above were not helpful, you could contact the customer support of your VPN provider.

It's possible that other users are having the same problem, and there's already a solution.

To check if that's the case:

1. Go to your VPN provider's support page.

2. Find the Support Center or click on LiveChat at the bottom right corner.



3. Then, clearly describe the issue you currently face.

4. Submit and patiently await a response from the VPN customer support team.

5. Follow the guidance provided by the support team and continue troubleshooting if required.

Change your VPN Provider


If all else fails, then your current VPN is not doing its job properly, either due to leaks, weak encryption, or sub-optimal server hardware.

If that's the case, go with a more reputable provider that has been tested and has proven to work properly with Cox:

Best VPNs for Cox
If you decided that you have no choice but to change your VPN, here are the best options to consider: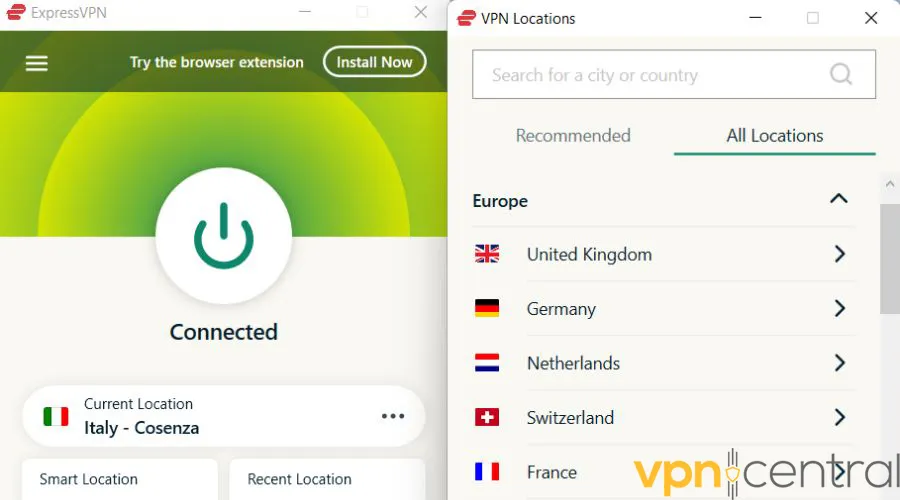 ExpressVPN has an impressive network of 3000 servers in 160 locations across 94 countries. This wide server diversity allows you to access content from around the globe.
With this VPN, you can easily spoof your IP address, avoid ISP throttling, and unblock popular geo-restricted platforms worldwide.
ExpressVPN also excels in customer support, offering 24/7 assistance through live chat.
Pros:
Lightning-fast speed
DNS leak protection
No-logs privacy policy
Military-grade encryption
Cons:
A bit more expensive compared to other options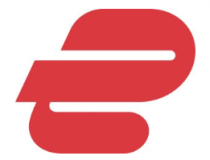 ExpressVPN
Enjoy top-of-the-line speed and security with this reliable VPN.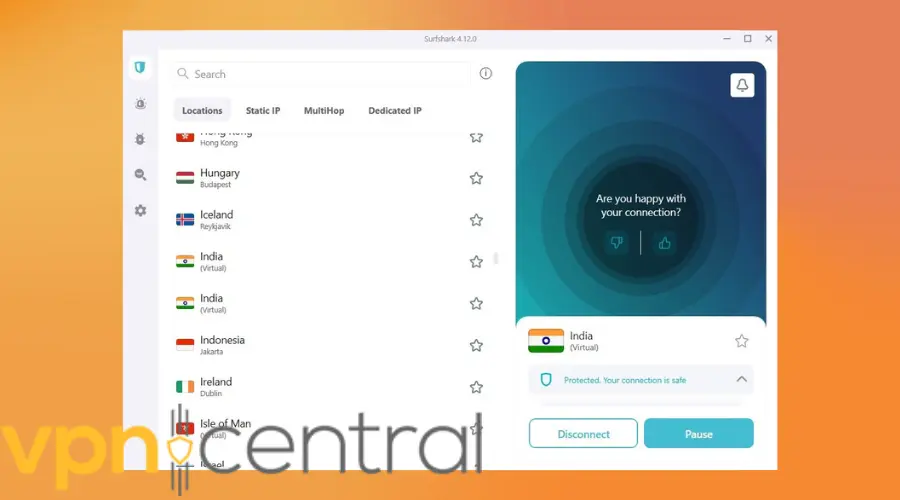 Surfshark VPN is a top choice for Cox users, offering unlimited device connections. With 3,200+ servers in 100 countries, including a strong presence in the US, Surfshark ensures global coverage.
This VPN offers industry-standard security features, such as AES-256 encryption and IP & DNS leak protection.
With a strict no-logs policy, and ensures that no user data is stored, guaranteeing utmost privacy and confidentiality.
Pros:
Global coverage
Unlimited device connections
Unblocks popular streaming platforms
Optional Surfshark One package

Cons:
No split tunneling on iOS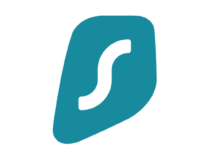 Surfshark
Protect all your devices and enjoy a lightning-fast connection with Surfshark.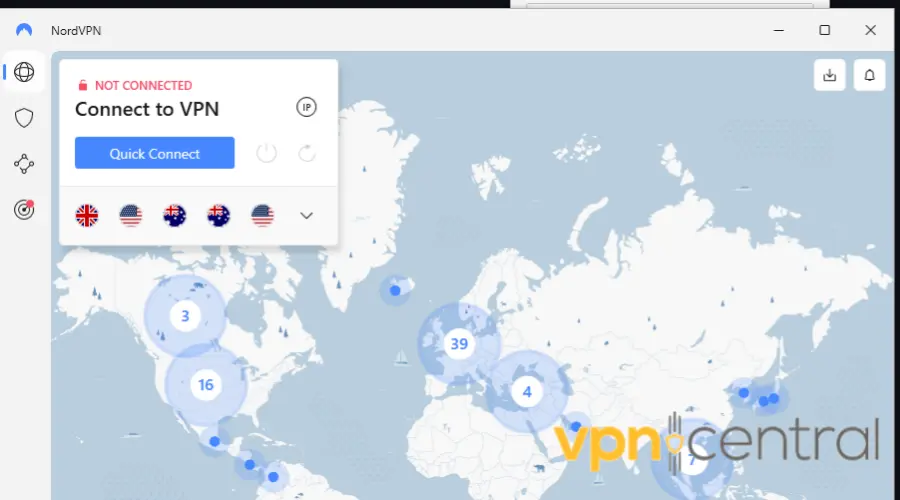 NordVPN is among the fastest and most secure VPNs for Cox. Its proprietary NordLynx protocol and AES-256 encryption offer top-notch speed and privacy.
NordVPN's IP & DNS leak protection hides your IP address and DNS requests, while the Double VPN feature adds extra encryption for enhanced security and anonymity.
Together, they provide comprehensive privacy and protection for your online activities.
Like most premium VPNs, NordVPN also offers a no-log policy, meaning they don't record what their customers are doing online.
Pros:
Blazing-fast speeds

Robust security and privacy features

24/7 live chat support
Excellent device compatibility
Cons:
No free version available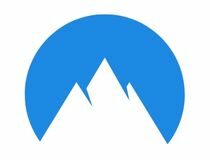 NordVPN
Benefit from advanced security features and great performance with NordVPN.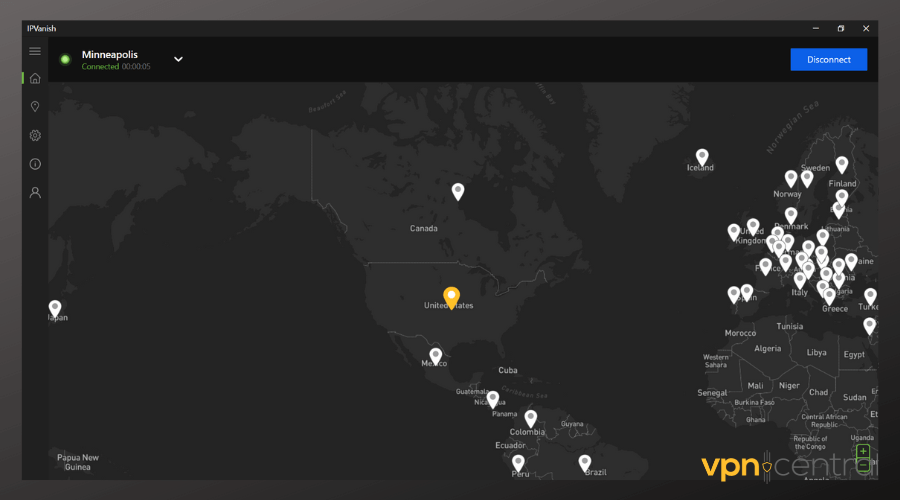 IPVanish is a great choice of VPN for Cox users, offering a wide range of security features and a solid commitment to privacy.
One notable advantage is its independently audited no-logs policy, which guarantees the confidentiality of your online activities.
Additionally, first-time subscribers receive the bonus of VIPRE antivirus, a highly-regarded security solution.
With over 2000 servers spanning multiple countries, IPVanish ensures extensive network coverage.
Regarding performance, the IPVanish speed test consistently delivers fast and high speeds, boasting an average download speed of 70.05 Mbps and an average upload speed of 32.15 Mbps.
Pros:
No-logs policy
VIPRE antivirus provides enhanced security
Unlimited simultaneous connections
Reliable and fast connections

Cons:
Streaming performance may not be optimal for specific platforms.
Slightly more expensive compared to other premium VPNs.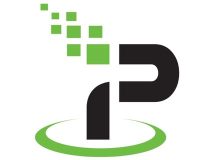 IPVanish
Bypass ISP throttling and geo-restrictions with this high-performing VPN.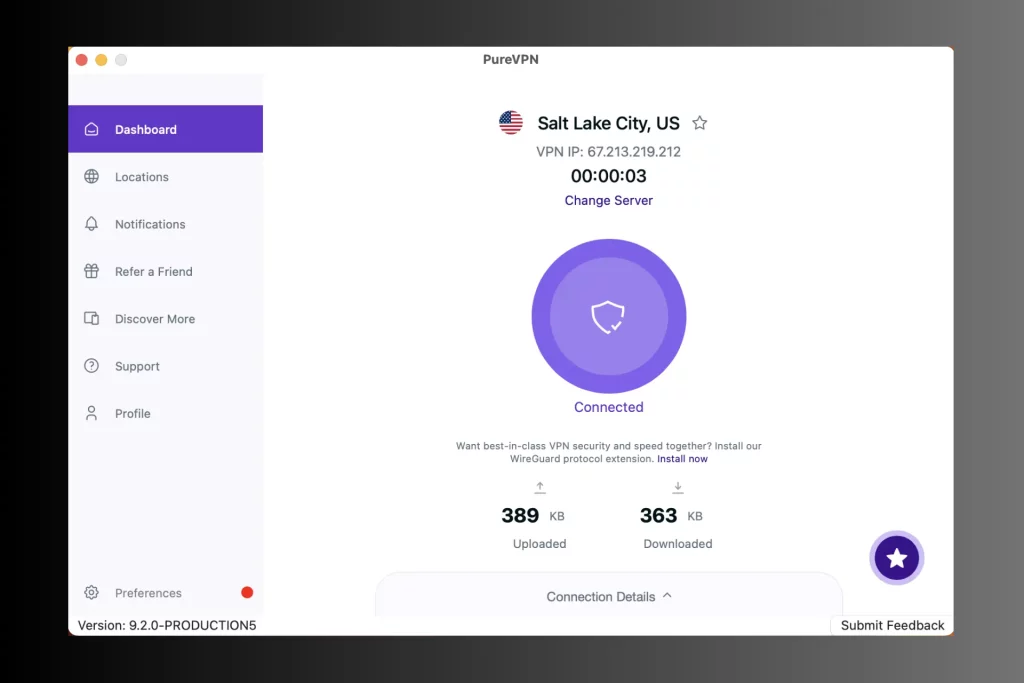 PureVPN is an incredibly versatile VPN option that seamlessly integrates with Cox. It provides user-friendly applications compatible with all major operating systems and devices.
Moreover, PureVPN allows simultaneous connections on up to 10 devices or can be easily set up on a router to extend coverage.
With an extensive network of servers across 78 countries and boasting over 6500 servers, including 119 servers in the US, PureVPN ensures reliable and fast connections.
In terms of security, PureVPN employs AES-256 encryption, which is widely recognized as the industry standard.
It also incorporates essential features such as a kill switch and IP and DNS leak protection to safeguard online privacy. With an independently audited no-logs policy, Cox won't have access to your data.

Pros:
Supports torrenting
Excellent for streaming

Budget-friendly
Cons: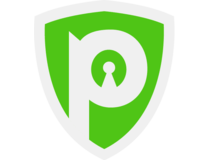 PureVPN
Enjoy a user-friendly interface with all the vital security features with this reputable VPN provider.
Wrap up
So, does Cox block VPN usage?
Not directly but it has been known for speed throttling and geo-restrictions, which may cause issues.
If you're experiencing any VPN-related problems, it could be due to Cox's restrictions. However, there are multiple solutions available above to bypass these limitations.
---