CyberGhost and ExpressVPN are arguably among the best VPN services in the industry. However, even when it comes to the top providers out there, one is always better than the other in some aspects, especially when you consider your particular needs. With that in mind, we will now compare these two popular VPNs and see which one comes out on top.
What to Look for in a VPN
Before we begin the comparison, we should note that both of these providers are excellent VPN services. Chances are that choosing either of them will get you what you want.
Even so, we want to identify the best VPN, or at least, the best option for some specific tasks. With that in mind, we will look into different categories and see how ExpressVPN and CyberGhost deliver when it comes to:
Speed
Plans and prices
Privacy features
Security features
Concurrent connections
Streaming potential
Torrenting
Server network
Compatibility
Customer support
ExpressVPN vs CyberGhost
Speed
Speed is one of the most important aspects of a VPN, and something that many would look into even before checking out the security of a service. After all, security without speed will mean little to a streamer or someone who is trying to download content.
Fortunately, both ExpressVPN and CyberGhost are excellent choices when it comes to speeds, and both are regularly used for streaming.
However, when the two are compared against one another, ExpressVPN's protected connection speeds were almost twice as good as those of CyberGhost.
In other words, ExpressVPN truly lives up to its name and wins the round this time.
Plans and Prices
Another important part when it comes to choosing a VPN is the price. Nobody wants yet another expense, but the alternative is online exposure and the lack of protection. With that in mind, more and more people are more than willing to pay the price of safety and anonymity.
Of course, you still shouldn't pay more than what you must.
When it comes to ExpressVPN, it has three different plans:
1-month plan for $12.95 per month
6-month plan for $9.99 per month
12-month plan for $8.32 per month
These are all relatively short-term plans, and the prices are rather average for a top VPN.
In comparison, CyberGhost offers three plans, which are as follows:
1-month plan for $12.99 per month
6-month plan for $6.99 per month
2 years plus three months for $2.11 per month
The winner of this round is a bit more difficult to assess, as it depends on your priorities. If you go with CyberGhost, you either have to pay a high monthly fee, or become a dedicated user. The upside is that long-term prices are extremely cheap.
ExpressVPN, on the other hand, has short-term plans, which are a bit more expensive. In the end, it depends on you, and we would call it a tie here.
Privacy Features
Online privacy is the whole reason for the invention of VPN technology in the first place. With that in mind, we believe that if you are going to use a VPN at all, you shouldn't settle for anything but the best.
Both ExpressVPN and CyberGhost approach this matter extremely seriously. Neither of them keeps any logs other than your sign-up data.
Both are located in privacy-friendly jurisdictions€" ExpressVPN is located in the British Virgin Islands, while CyberGhost is based in Romania.
Both services also offer top-notch privacy and security features, as we are about to talk about in greater detail. All in all. these two VPNs are definitely an equal match to one another in this regard.
Security Features
Online security goes hand in hand with privacy, and as we just mentioned, putting CyberGhost vs ExpressVPN usually results in a tie.
Both use the most robust security protocol (OpenVPN) as well as multiple others that you can choose from. In addition, both use the strongest encryption there is (256-bit AES).
They also both come with things like support for torrenting, a kill switch, and DNS leak protection.
The result is a tie once again, and regardless of the service you go with, if you have security on your mind, you will be well taken care of.
Concurrent Connections
Concurrent or simultaneous connections are an important detail for a VPN, as this decides how many devices you can use a VPN at the same time and with a single license.
Basically, if you are someone who owns plenty of devices connected to the internet, or you wish to protect your entire family and want to let them all use a VPN on their mobile devices and computers at once, you need a VPN that offers the most simultaneous connections.
CyberGhost is a good choice here because it supports up to 7 devices. This should keep you safe regardless of how many devices you use, as most of us can't use more than this at the same time anyway. It is also a good way to protect a small family, even if everyone uses a VPN at once.
As for ExpressVPN, it is definitely not bad€" it offers 5 simultaneous connections per license, which will also be enough for most people.
However, CyberGhost clearly wins this round with its 7-device support.
Streaming Potential
Streaming is another very popular use for a VPN, and it has grown to be an extremely big reason why people are going to a VPN service in the first place. With all the censorship and geo-restrictions on the internet these days, accessing your favorite content can be next to impossible in a lot of situations.
Of course, a VPN helps by allowing you to change your online location. ExpressVPN, for example, is probably one of the best services for this kind of thing. We have already discussed its blazing-fast speeds. However, we should also note that this VPN is constantly being used for unblocking top streaming services, including the likes of Netflix, BBC iPlayer, Hulu, HBO, and countless others.
CyberGhost is pretty good when it comes to streaming, as well, and it is used just as often. Its speeds are slower when compared to ExpressVPN, but if you wish to stream a live sports game or HD movies, it will serve you perfectly.
In other words, it's a tie once again.
Torrenting
Torrent clients are often used in combination with a VPN, as this is the only safe way to use them. This is because torrenting can easily lead to legal problems if you happen to download copyrighted materials.
Of course, torrenting itself is perfectly legal. However, if the files you download are copyrighted, you will still get in trouble.
Both ExpressVPN and CyberGhost support torrenting, and they will protect you while you download or upload files. The speeds may vary, but we talked about that in a separate section, so we will not take it into consideration here.
As a result, the two seem to be evenly matched once more.
Server Network
Next up, we have server networks. These are also very important as they can improve your speeds if you have servers close to your physical location. You get to unblock a bigger chunk of geo-restricted/censored internet if a VPN covers a greater number of countries.
Also, a large server network indicates that your chances of getting slow speeds by using an overcrowded server will significantly reduce. All in all, it pays to go for a VPN with a large server network.
So, how do our two contestants compare?
ExpressVPN has a massive server network that spans 94 countries, totaling over 3,000 servers. This is huge, and it is among the biggest server networks in the industry.
CyberGhost, on the other hand, has servers in 90+ countries, but it offers over 6,400 servers, which is more than twice the number ExpressVPN has to offer.
According to the numbers, CyberGhost clearly wins this round.
Compatibility
Nearing the end of our comparison, we have compatibility with the VPN's ability to support and protect devices that you own. After all, what's the point in purchasing a VPN license if it doesn't work for the device that you want to protect?
ExpressVPN understands this, and it is one of the VPNs with the greatest support for different devices we have seen. It covers:
Windows
Mac
Linux
Android
iOS
Routers
Chromebook
Nook
Kindle Fire
Chrome
Firefox
PlayStation
Xbox
Other gaming consoles
Apple TV
Amazon Fire TV Stick
Other Smart TVs
Roku (requires manual setup)
Chromecast (requires manual setup)
Nvidia Shield requires manual setup)
CyberGhost is not too bad itself, with support for:
Windows
Mac
Linux
iOS
Android
Chrome
Firefox
Amazon Fire Stick
Android TV
Routers
Considering that both support Chrome and Firefox, you can use them on all the listed platforms, but also on any platform that can use any of the two browsers. In other words, there are nearly no limits to where you can use these VPNs.
However, based on the number of dedicated apps alone, we have to give a point to ExpressVPN here.
Customer support
Lastly, let's talk about customer support before declaring a winner.
Customer support is important, as you need to have someone to turn to if you start experiencing issues with your VPN.
Both services offer very professional and capable customer support, and they have FAQs and guides that will explain a lot for anyone who might have a problem or might simply wish to know how something works.
You can reach customer support via live chat for both services, which is a quick and easy way to explain your issue and have it fixed. Of course, you can also send an email if you prefer that form of communication, too.
We believe that CyberGhost vs ExpressVPN are equally matched when it comes to their customer support competence and quality.
---
RAD MORE:
---
Final verdict
In the end, which one is better?
As our CyberGhost vs ExpressVPN comparison just showed, the two services are very evenly matched.
In most situations, the result of a comparison ended up being a tie. Meanwhile, both services got two points against one another in areas where we could determine a winner, so in total, they ended up in a tie again.
So it all comes down to your preferences:
If you want better speeds, go for ExpressVPN. If you want more simultaneous connections, CyberGhost is a better option.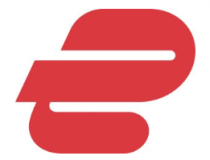 ExpressVPN
Get amazing connection speed and access to a global server base!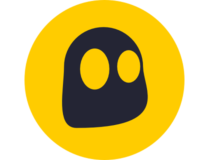 CyberGhost
Enjoy CyberGhost's generous number of simultaneous connections and servers.
But, once again, we believe that you won't be sorry, regardless of the service you decide to use in the end.
---