Powered by HBO, HBO Max is one of the most popular streaming platforms at the time being, as it offers a broad range of video content.
However, if you've tried to access it from outside of the US, you may have noticed that it's downright impossible due to an error message.
That's quite a shame, considering that HBO subscriptions are not US-exclusive and HBO Max comes for free for HBO subscribers.
Using a VPN can help you bypass this geo-restriction without breaking a sweat and unblock HBO Max in no time.
On the other hand, sometimes unblocking HBO Max with a VPN may not work as intended. In addition, the same issue seems to arise for users who try to access HBO Go through VPNs.
If you find yourself in that situation, then this guide is definitely for you.
Why is my VPN not working with HBO Max?
Currently, HBO Max is available in the USA, certain U.S. territories (American Samoa, Guam, the Northern Mariana Islands, Puerto Rico, and the U.S. Virgin Islands).
Plus, there are select countries in Latin America, Europe, and the Caribbean with access to this streaming app.
The streaming service plans to extend its service to more countries in the near future.
Until then, you have to find a way to circumvent its location bans, and a VPN seems to be the most reliable option out there.
However, there are many situations when users complain that they are unable to watch HBO Max with a VPN.
This can be due to the improperly configured system or VPN settings or because HBO Max has detected that you were using a VPN to bypass its block.
Here is a short list of issues encountered by many users:
HBO Max can't verify subscription

HBO Max we're having trouble switching profiles

HBO Max not available in your region
HBO geoblock error
HBO Max not in service area
If HBO Max detects that you're using a VPN, you may be shown the message Not in Service Area or VPN Detected, which is shown in the image above.
Further, you are instructed to disable your VPN or proxy. This is because HBO Max does not tolerate the use of VPNs, as it considers this an abuse of its service, given that it is meant to be used only in the countries and regions where it's officially available.
Therefore, the service uses sophisticated detection technology in order to identify VPN use. When you connect to a VPN server, you will share your IP address with others connected to that server.
If HBO Max detects multiple users with an IP coming from the same VPN server, it will block that IP.
By the same token, it will block other IP addresses belonging to other VPN servers, and in the end, it will blacklist that VPN provider entirely.
Although VPNs conceal your location, this is not enough in order to access HBO Max from anywhere.
There are many VPN services that are easily detected by HBO Max, so chances are that you will be blocked if you use a weak and unreliable VPN.
How do I bypass HBO VPN?
There are quick methods you can try to stop HBO Max block your VPN servers and restricting your access to its content.
Now, the best way to avoid HBO geo-blocking would be to use VPN-secured servers that are not blacklisted or tracked by the streaming platform.
If you're traveling in other countries where the platform isn't still available, you need to connect to different server locations where it runs without limitations.
What can I do if HBO Max is not working with VPN?
1. Try using a different server
If you notice that HBO Max simply won't accept your VPN connection, you may want to switch servers.
It's a simple solution and only requires that you temporarily interrupt your VPN connection while choosing a different location.
There's a quite important aspect you may need to be reminded of: while picking a different server, make sure that's in the United States.
If you're in Europe, for instance, and HBO Max doesn't work for you without a VPN, choosing a European server won't make it happen.
From our research and user reports, we found the following VPN services had issues with HBO Max:
ExpressVPN
NordVPN
Surfshark
IPVanish
Our team had tested to find out the best VPN that works with HBO Max and we will use the PIA VPN (which we recommend for high HBO Max streaming quality) to present the steps required to do so:
Click the PIA logo in your taskbar.
Choose the VPN server option by clicking it.
Select the server with the lowest latency from the USA.
On the other hand, if you're already connected to a US server and HBO Max still doesn't work, choose another US server.
⭐A quick tip: Make sure to choose the server with the lowest latency and switch to the next best one, if necessary. That way you'll avoid buffering and stream interruptions if you get HBO Max to work.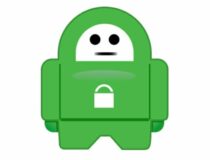 Private Internet Access
Have a go with this VPN to avoid region censorship or any server detections due to its advanced tools.
2. Update your VPN app
It's possible to resolve VPN issues on HBO Max by just updating your desktop application to get the latest builds for increased performance.
➡️ So, you can easily update your app using these steps:
Type in Add or remove programs in the Start Menu.

In the App list section, type the name of your VPN client.
Click on the three dots and select Uninstall.

Now, go to the official download page of PIA.
Click on Download to get the latest app.

Install it on your PC again to have the latest version.

After finishing this quick process, you can open your updated VPN platform and first connect to a VPN server. Consequently, access your HBO Max account and watch your favorite shows without any restrictions.
Both Netflix and HBO have waged war against VPN users worldwide, so it makes sense that sometimes it may not work for you.
In order to protect your privacy, a VPN encrypts your traffic and re-routes it, which makes it easy to detect.
However, there's another way you can spoof your geo-location and access HBO Max without using a VPN: you can turn to SmartDNS.
What SmartDNS proxies do is simply change your ISP-assigned DNS and strip all your requests of location-identifying data.
Some even say that SmartDNS services are even better than VPNs at unblocking geo-restricted services because they're faster.
Well, the reason why they're faster is that they lack encryption and that they don't hide your IP address.
However, if you're only trying to watch HBO Max and you're not concerned about your privacy, you should go ahead and try SmartDNS.
4. Use public DNS servers
Right-click the Start menu.
Select Network Connections.
Click the Change adapter options hyperlink.
Right-click your active Internet connection.
Select Properties from the context menu.
Double-click the Internet Protocol Version 4 (TCP/IPv4) option.
Click the Use the following DNS server addresses radio button.
Put 8.8.8.8 in the Preferred DNS server field and 8.8.4.4 in the Alternate one.
Click the OK button.
As we've established above, ISP-assigned DNS can be quite limiting, but that doesn't mean that you can change them.
Changing your ISP-assigned DNS can help you avoid throttling, increase your connection speed, and even dodge restrictions.
Now if your ISP-assigned DNS was the reason why HBO Max was not working with your VPN, it should definitely start working now.
Just connect to a US server and try accessing HBO Max to check if there's any improvement.
5. Flush your DNS
Cached data build-ups can have a negative impact on various services you may be using while online.
Cached DNS data is one such example, which can lead to even being unable to access certain websites altogether.
Although the concept of flushing your DNS may sound a bit alien-like, it's quite easy to do it.
Just follow the steps below to flush your DNS in no time:
Hit the Windows key, then type cmd.
Click on Run as administrator.
Type the following commands, one by one:

ipconfig /flushdns
ipconfig /registerdns
ipconfig /release
ipconfig /renew
netsh winsock reset

Restart your computer
After your PC reboots, try connecting to a US VPN server, then try accessing HBO Max.
If cached DNS build-ups were the issue, HBO Max should now work without a hiccup.
6. Use a different VPN protocol
Each VPN supports different protocols, so we can't exactly guide you through the process of changing them.
However, it should be fairly easy to locate and modify protocol settings. Most VPNs have them in the General or Connection settings section.
Make sure to go through all supported protocols and even play around with ports, if possible.
HBO Max may block certain ports automatically, which is why switching ports (as well as protocols) is essential to this step.
7. Pick a VPN with obfuscation features
If your VPN lacks obfuscation features, you should try switching to one that offers this type of service.
What obfuscation does is disguise your VPN traffic so that it appears as regular traffic.
We've mentioned above that even though VPN traffic is private, it's quite easy to detect.
Obfuscation-ready services can dramatically reduce the chances that HBO Max will detect VPN traffic on your side.
If you're ready to try an obfuscation-friendly VPN but don't know where to start, check out our recommendations below.
8. Clear your browser cache and cookies
We've talked about cached data build-ups above and how they can disrupt the functionality of certain websites on your system.
This is exactly why we urge you to clear your browser's cache altogether if you notice that HBO Max keeps rejecting your VPN.
Make sure to include browsing history, cookies, and any other cached data on your device for the process to be effective.
We suggest you try using another browser as well and avoid using extensions on it while checking if HBO Max works with your VPN.
Better yet, try using a new browser in incognito mode to avoid any extensions and data caching.
Can you use VPN on HBO Max?
Since HBO Max, like many other popular streaming services, is waging a war against VPN use, you have to choose a VPN that is effective at bypassing both geo-restrictions and VPN blocks.
To that end, look for a VPN that has a good reputation and reviews, namely, one that is trusted by many users worldwide and that was also tested and proven successful with HBO Max.
An important thing to consider before choosing a VPN service is the number of VPN servers it provides and how frequently they are updated.
Having plenty of servers that are spread across multiple locations worldwide increases your chances of accessing HBO Max, no matter where you're located.
For example, if an IP coming from a certain VPN server is blocked, you have the chance of switching between different servers until you manage to circumvent the geo-restriction or the VPN block.
Also, you should turn to a VPN that offers obfuscation, if possible. As mentioned before, these feature disguises VPN traffic as regular traffic, and therefore not even your ISP will know that you're using a VPN.
Best VPN for HBO Max
If HBO Max is not working with your VPN because it was detected by its anti-VPN technology, you should try the following VPN tools and enable obfuscation mode to unlock your favorite shows:
NordVPN – specialized obfuscated servers worldwide
Surfshark – obfuscation servers for unlimited devices
VyprVPN – 96 server locations to access restricted content anywhere
All things considered, HBO Max not working with your VPN can be a real bummer sometimes. However, we've provided you with a generous collection of potential fixes which you can try.
We suggest you try our fixes one by one and try not to avoid either one of them, if possible. We're confident that you will find a method that will make HBO Max work again with your VPN.
If – by any chance – you're living in or traveling to France and want to also watch HBO Go without being geo-blocked, you can take a look at our 5 best VPNs to watch HBO Go from France.
Also, if you are getting the HBO Go location error, refer to the linked article in order to solve the issue in no time.
Do not hesitate to tell us which fix worked and your experience with HBO Go or HBO Max in the comments section below.