If you want to use a VPN for Heroes of the Storm but are not sure what to look for, we got you covered. We researched what a VPN should require to be a good fit for the game and list below our top picks.
Heroes of the Storm is an online multiplayer game released in 2015 by Blizzard Entertainment. The action game revolves around players battling in an arena.
Moreover, Heroes of the Storm features many characters from other Blizzard games such as Overwatch, Starcraft, and Diablo.
The game is based on a battle royale in which 5 versus 5 matches occur; players can also play against computer-controlled characters.
You can choose one of four roles which include; assassin, support, specialist, and warrior. Each of these roles has its strengths and weaknesses which can be exploited to gain an advantage over your opponent.
However, Heroes of the Storm players experience connection problems to game servers such as lags and slow connections.
There could also be DDoS attacks on your system which could sour your gameplay experience.
Hence, this is where a VPN comes in; using a VPN reduces the risk of connection lags and gives you a secure connection to the game server.
This post will list the very best VPN service providers to pick from as soon as possible.
How to use a VPN with Heroes on the Storm?
Here's how you can quickly configure a VPN connection for optimal gameplay in HotS. If the game doesn't perform well, you can check your ping by pressing Ctrl+Alt+F. When you will start the game, you will see in the top-left corner the values of CPU, FPS, and RAM. When you will start the game and start playing, the PING indicator will also appear in the same corner.

Now, let's see how we did it:
Decide on a VPN and get a subscription. We decided to go with Private Internet Access because its huge server network makes it ideal for lag-free gaming.
Download the dedicated VPN app to your PC and install it.


Log in with your credentials.


Click on the VPN Server option and pick a server from the list (you can sort them by the lowest ping by clicking on "Latency" :


Start playing Heroes of the Storm with reduced latency while on a VPN server (we tried Albanian servers as they had at that moment the lowest ping on the list. In the top-left corner you will see the ping in real-time).


At this point, you can check again your ping rates and see if they improved. We recommend making use of the auto-connect feature in PIA because it selects the fastest servers based on your location and configuration.
What are the best VPNs for Heroes of the Storm?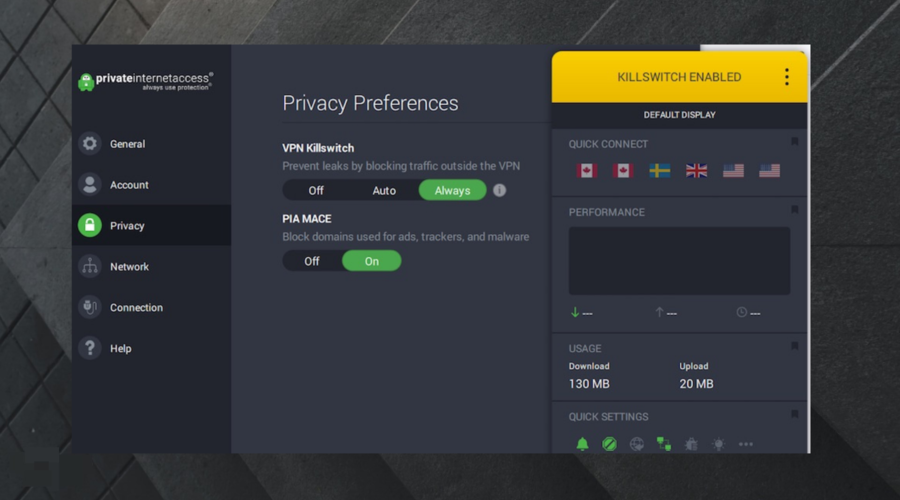 As the name suggests, Private Internet Access (PIA) focuses more on encrypting and keeping your online activity private.
Owned by Kape Technologies, Private Internet Access offers you over 3000 servers across locations in 46 countries.
This gives you great options in selecting a location to access the Heroes of the Storm game servers.
Another interesting feature of PIA is that it stops incoming connections to your system if the connection is compromised.
In addition, this is among the most used VPNs in the file-sharing online community as it is known for its secure connections.
Private Internet Access is a great VPN for unlimited access to Netflix or HBO Go. You can access various international streaming libraries and never run out of content to watch.
The VPN keeps zero logs of user activity and protects your data against trackers. Not only that, but it's one of the best VPNs to stop ISP throttling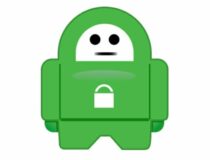 Private Internet Access
Want to play Heroes of the Storm? Private Internet Access won't disappoint you.
2. NordVPN – best doubleVPN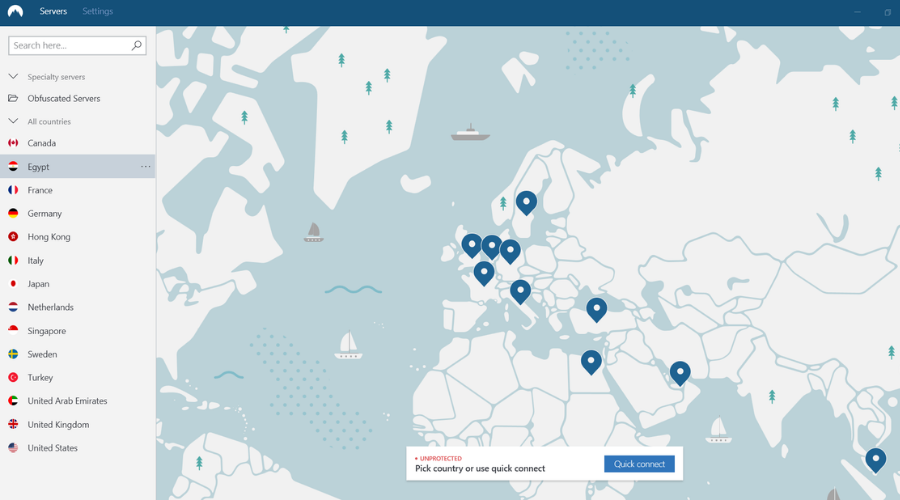 NordVPN prides itself on its secure connection and has consistently been among the best VPNs that bypass geo-restrictions.
Owned by Tefincom & Co., S.A., NordVPN is ideal for security-conscious Heroes of the Storm gamers as they adhere to a strict no-logs policy that ensures your gaming and browsing activity is not stored on their servers.
In addition, NordVPN offers over 5 000 servers across more than 50 countries worldwide.
This huge number of servers gives you multiple options to choose from when accessing the Heroes of the Storm servers.
One major general VPN issue is server speed. NordVPN is one of the few exceptions offering fast servers that allow for safe and fast connections.
The service also excels in terms of privacy, being practically untraceable. It includes an advanced double VPN feature as well as a secure kill switch.
This is quite reasonable for the services provided by this excellent VPN service provider. They also accept bitcoin for payments.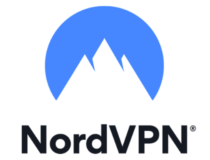 NordVPN
Playing Heroes of the Storm is an amazing experience! Just get the best NordVPN deal right away!
3. CyberGhost – great speeds for gaming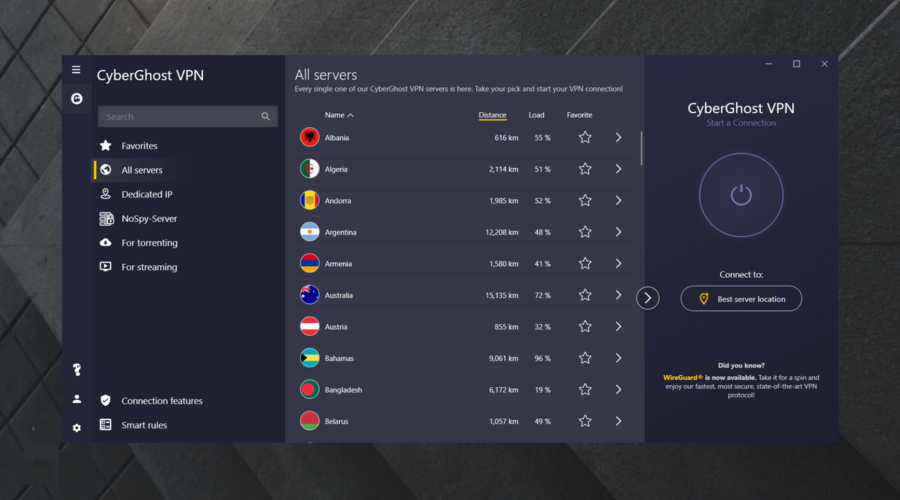 CyberGhost is a popular VPN with over 14 million users. The VPN is known for its free and paid service which gives security and a good choice of servers.
It's a great VPN for Heroes of the Storm and offers over 8 900 servers in over 90 countries worldwide. CyberGhost gives you sufficient choices to pick from when you want to connect to your game's servers.
In addition, their servers have good speed and they own all these servers which means your connections are routed through the servers for increased performance and reliability.
This VPN also has a no-log policy and encrypts your data with 256-bit encryption. This means that trackers and hackers are not able to detect where you browse from or any information about your data.
It's a great VPN for gaming and is capable to prevent and reduce DDoS attacks.
If you want to test out the VPN without having to commit financially, you can test it out for free for a day. It also offers a 30-day money-back guarantee.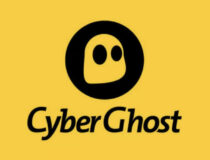 CyberGhost
Play Heroes of the Storm lag-free with this advanced VPN client!
4. IPVanish – fast servers and worldwide coverage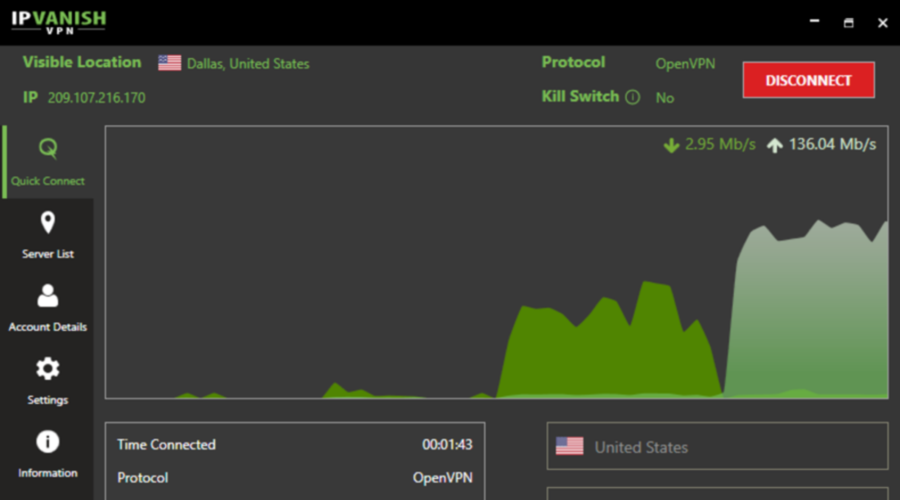 This popular VPN provider developed by StackPath, LLC is one of our favorite VPNs for Heroes of the Storm gaming.
IPVanish is one of the pioneer VPN services and offers over 1 900 servers across 75+ countries.
It's a lag-free VPN for Hearthstone, Heroes on the Storm, and other games, allowing you to connect to a server in just a few clicks. It supports both auto-connect and manual server selection.
They offer 256-bit encryption and reroutes your connection through their servers which keep your connection safe while enjoying your gaming.
Outside gaming, IPVanish also gives great value and you can have up to 10 simultaneous connections on a single subscription.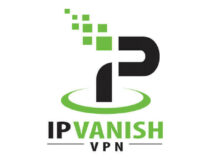 IPVanish
Enjoy lag-free gaming on Heroes of the Storm with this fast and secure VPN!
Is there any good free VPN for Heroes on the Storm?
You probably know that free VPNs come with certain limitations like fewer servers, data logs, or a limited amount of bandwidth.
Because of these, a free VPN will not offer you as smooth of an experience as their paid counterparts. That being said, there are a few good VPNs that you can consider using with Heroes of the Storm:
ProtonVPN: unlimited bandwidth, zero logs policy (limitation: only 3 server locations)
WindScribe VPN: zero logs policy, fast servers (limitation: only 10 GB of VPN traffic/month)
TunnelBear: surprisingly fast servers, user-friendly app (limitations: 500MB data/month)
Enjoy your Heroes of the Storm gameplay with any of the above VPNs as they provide a secure and fast connection.
Do not hesitate to share your experience with us in using any of the VPN solutions we mentioned above. Feel free to comment below.