Spotify is a favorite music streaming service for many people due to its vast portfolio of artists and playlists.
However, the platform has geo-restrictions in place to limit users from accessing certain titles because of licensing agreements. On the bright side, that is easy to fix using a VPN.
Find more on how to listen to blocked songs on Spotify below.
Why can't I listen to certain songs on Spotify?
That can happen because of several reasons, including:
Country block – Artists can choose among multiple competing music streaming services to reach their fans. Spotify isn't the most popular option in all regions; that's why some musicians aren't on it.
Copyright issues – Today, many artists sign under multiple music labels to increase earnings. Therefore, Spotify must reach out to all the copyright holders to strike deals, but that's not always successful.
License expirations – Licenses are usually time-bound and expire. Under such circumstances, the affected content remains unavailable pending the renewal of agreements.
Personal blocks – Users can block artists and songs they don't want to stream. Doing so limits you from playing the content.
Limited memory – The platform recommends your device has at least 1GB of free memory. You may experience challenges streaming songs if it's clogged up.
Offline mode – Spotify only plays downloaded tracks when your device is offline. Disabling this feature allows you to stream directly from the Internet.
Outdated app – App updates come with many bug fixes. Failure to update may cause glitches that prevent your device from streaming.
Network issues – Titles on your playlist may appear grayed out because of network challenges. That can be due to bad Internet connectivity or server issues.
As said earlier, some songs on Spotify are unplayable and appear grayed out when scrolling through playlists.
Sometimes, such tracks remain hidden. You can make them available from the app settings if you're curious.
Just enable the Show unplayable songs, and you're good to go.
How to listen to blocked songs on Spotify?
Using a VPN is the only way to bypass geo-restrictions on Spotify. Additionally, it uses technologies that smoothen content streaming on unreliable networks.
We recommend ExpressVPN, as it offers fast and reliable services packaged in a user-friendly app.   
Here's what you should do:
Search and like the geo-restricted song you wish to play and close the Spotify app.
Go to ExpressVPN's website and subscribe to the service.
Download and install the app on your device.
Complete installation by following the on-screen instructions.
Choose a suitable location, preferably in the US or Europe.
Tap Connect on the VPN and reopen your Spotify app.
Go to your Liked songs and enjoy your music.
ExpressVPN operates over 3000 servers available in 90+ countries. Over half of them are in the US and Europe, where you can enjoy unlimited content on Spotify.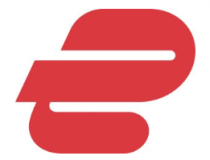 ExpressVPN
Listen to any song you want on Spotify with the help of this premium VPN service.
You can use other alternative providers to access geo-restricted titles. Notable mentions include NordVPN, Cyberghost, and Private Internet Access (PIA).
How to listen to songs you blocked yourself?
Occasionally, blocking artists and albums on Spotify is ideal for streamlining your playlists. However, you won't be able to play the content you put out of sight.
If you ever decide you want to listen to them again, all it takes is a few simple steps:
Open the Spotify app.
Type the artist or song's name under Search.
Tap on the artist or song that shows up under results.
Select the three dots below the cover image.
Choose Allow to play this to undo the block action.
Play the music.
That feature is only accessible on Android and iOS apps. Hopefully, the company is working towards making it available to desktop users as well.
Wrap Up
There's no doubt that Spotify is the go-to streaming service for music lovers. But not all content on the platform is available to users worldwide.
That largely happens due to geo-restrictions over licensing issues. At times, an artist can choose to limit the accessibility of their work in some regions.
Fortunately, you now know how to listen to blocked songs on Spotify using a VPN.