If you face MTV sorry this video is not available error, this article can help you with some practical steps to fix this issue.
MTV is an American cable TV channel that broadcasts many reality shows to entertain people in a unique way. Although this channel is available in multiple regions, it has different versions for different countries.
As a result, when you try to watch anything from an unsupported area, you will see the following messages:
Sorry, this video is not available from your location.
or
Sorry, this video is unavailable due to rights or restrictions.
In another article, we have shown how you can watch MTV UK in the US. You will learn how to fix this video not available error in this post. But, before that, let's go through a few more pieces of information.
Why does MTV show location errors?
If you're wondering why is MTV saying this video is not available, as already mentioned, MTV has different versions for different regions. All of these are restricted within specific territories.
They use some geo-blocking technologies to ensure their contents are not available outside of the permitted location. For this, MTV tracks users' IP addresses.
An IP holds information about the approximate location of a user. Based on this information, MTV determines whether it will show its content or not.
So, when you live outside of the USA and try to watch anything on MTV, it immediately detects your location and blocks your access.
If you can hide your IP address and show one from a permitted region, you may have the luck to get access to its content.
But, MTV also uses VPN blocking technology. When users try to access MTV using an ordinary VPN connection, it may still show them location-related errors.
However, you can easily bypass the restriction and fix any location error that MTV may show. For this, follow the steps mentioned below.
How can I fix MTV sorry this video is not available
1. Choose a VPN
A VPN is a must to gain access to MTV content without restrictions. However, not all VPNs can unlock this channel for you as it uses VPN blocking technologies.
You should consider having an industry-leading VPN service with some essential features, including streaming optimized servers and TrustedServer tools. Also, the VPN should have great data encryption.
ExpressVPN is a VPN service that can help you to fix this video not available error on MTV. It has an obfuscation feature and many streaming-optimized servers that can bypass any restrictions implemented by MTV.
Besides, it has a massive 3,000 servers in 94 regions, and a huge number of them are located in the United States. That gives you immense flexibility to watch anything on any US-based streaming site.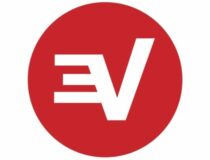 ExpressVPN
This famous VPN will unlock geo-restricted content on MTV and provide excellent streaming performance.
2. Enable Obfuscation
Open it and log in with your VPN credentials.

Go to the All locations section and choose any obfuscated server.

Click on the server location to select it.
Press the Power button and connect.
3. Connect to the US server
Open the VPN app like before if not opened already.
Look for your desired US server and connect to it.

4. Start watching
After sorting out the things mentioned above, you can start watching MTV again. This time, you will not encounter the video is not available error.
However, always make sure you have connected to the proper VPN server before accessing MTV.
How does VPN obfuscation help to bypass MTV's geo-block?
Obfuscation is one of the most mentioned terms you may have seen when it is about VPN. There is also a term called camouflage mode, which is similar to obfuscation.
This feature is a very important one for a VPN user. Most users don't just want to use a virtual private network to hide their IP but also to access geo-restricted content and gain internet freedom.
Many platforms like Netflix, Hulu, Disney+, Amazon Prime, and MTV can detect VPN traffic easily. So, when they can see that you are using VPN, they will block your access.
But, an obfuscation feature hides the fact that you are using VPN and bypassing any VPN-blocking technologies. As a result, your VPN traffic seems genuine to any platform when it is enabled, and your original location remains hidden.
For example, if you try to access MTV outside of the US using an obfuscation-enabled VPN, you will no longer see a location error or video unavailable message as MTV will think you are genuinely staying in the US.
In this way, obfuscation or camouflage mode can easily help you access any geo-blocked content.
ExpressVPN, Private Internet Access, NordVPN, CyberGhost VPN, and Surfshark VPN, have this feature to help you easily access many geo-restricted platforms.
How do you unlock episodes on MTV?
Shortly said, to unlock more episodes on MTV and see your best-loved TV shows or series, you need ready VPN support.
More than this, you need to have a TV provider and a subscription for specific streaming platforms like Hulu Live TV or YouTube TV.
The steps mentioned above are enough to fix this video not available error on MTV. If you know any additional method that may help others, feel free to type it in the comment box.