IPVanish and ExpressVPN are among the largest and most trusted VPN services in the industry.
However, when choosing a VPN, you likely wish to go for the very best, and that means knowing which of these two is better than the other one.
This is what we will try to determine today.
What you are about to see is a detailed comparison of these two professional VPN services, which comes after lengthy testing of their features, performance, and more.
ExpressVPN vs IPVanish
After going through the details, it should be clear which of the two services comes out on top by the end.
So, without further ado, let's see who performed better in the ExpressVPN vs IPVanish match.
Speed
One of the most important aspects of a VPN service is its speed. It is crucial for online streaming, gaming, secure video calls, and more.
Of course, using a VPN will slow down your internet due to the fact that it will start applying its security features to your traffic.
Even so, it is important for the speeds to not get too slow, otherwise, the VPN would not be practical.
Both of these services understand that, although ExpressVPN seems to be significantly better at protecting you while keeping your speeds at a higher level.
Comparing the two VPNs' impact by connecting to servers around the world has shown that ExpressVPN beats IPVanish every time, with a difference of at least 40 Mbps when it comes to downloading speeds.
Interestingly enough, IPVanish was either equally as good or better when it comes to upload speeds, which might be something to keep in mind.
But, for this round, ExpressVPN is a clear winner.
Applications
The next aspect that we decided to look into is the VPN apps that these two services offer.
Once again, ExpressVPN did not disappoint, offering a record amount of various supported devices and systems.
This VPN seems to offer its software for anything, including:
Windows
Mac
Android
iOS
Linux
Routers
Chromebook
Nook
Firefox
Safari
PlayStation
Xbox
AppleTV
Fire TV Stick
All Smart TV
Chromecast
Roku
Nvidia Shield
Kindle Fire
Chrome
Meanwhile, the app itself is also very clean, straightforward, and user-friendly. There is nothing that would distract you and the app features your current location, the most recent location, and the smart location (the best option for speed).
IPVanish, on the other hand, offers multiple dedicated apps, including those for:
Linux
Chrome
Amazon Fire TV
Kindle Fire
A shorter list, to be sure, but also it also covers all the most important devices, so it certainly gets a point for that, even though it doesn't cover as many devices as ExpressVPN.
On a positive note, IPVanish offers a native app for Amazon Fire OS, Fire TV Stick, and Kindle Fire. Therefore, if you make extensive use of these platforms, IPVanish could be the right choice.
Its app did not perform as well as that of ExpressVPN, unfortunately. There were several times during testing when the app experienced connection timeouts and errors, which simply did not happen with ExpressVPN.
The app itself is simple enough to use and understand, so the user-friendliness is, at least, at a good level. However, when it comes to reliability, ExpressVPN once again wins.
Features
Continuing with our IPVanish vs ExpressVPN comparison, we have features. When it comes to this aspect of the two, both services are relatively limited. However, even so, one has to be better than the other, so let's see what they have to offer.
ExpressVPN is/has:
Secure servers
Audited
App for routers
Browser Extensions
Unblocks Netflix
Kill Switch
Supports torrenting
Split tunneling
Safe jurisdiction
While this is not all that the world of VPN has to offer in terms of features, it is also not that bad. Meanwhile, IPVanish has:
Kill switch
DNS leak protection
IP leak protection
Unfortunately, it is not that good when it comes to unblocking Netflix, it has no browser extension, nor does it offer split tunneling.
It also lacks live chat support, so it is not hard to understand why we see it as limited. Once again, ExpressVPN simply comes as a better service.
Simultaneous connections
While ExpressVPN clearly took the lead thus far, the situation is quite different when it comes to connections.
This time, it is IPVanish's turn to shine, as the service allows you to connect as many as 10 different devices at the same time.
All you need is one license, and your entire household can be protected.
ExpressVPN offers only half of that number – five simultaneous connections. However, that is still more than enough for one or even more users of the same license.
Both VPNs can help you protect your entire family, although, in ExpressVPN's case, that would likely include one device per person.
For the first time in this IPVanish vs ExpressVPN review, IPVanish is the one that wins.
Security
In terms of security, both of these services are doing quite well, actually. After multiple tests, we found that there are no IP leaks or DNS leaks.
Meanwhile, the Kill Switch reacted perfectly when the connection dropped, so from the security standpoint, IPVanish did excellently.
As expected, ExpressVPN also passed its own tests without flaws. ExpressVPN also passes a 3rd-party security audit, while IPVanish did not have any, which is why we would give a point to ExpressVPN here.
However, when it comes to the security of the product itself, it's pretty much a tie.
Privacy
Privacy is an important aspect of a VPN service and one of the biggest reasons why people use a VPN in the first place. Of course, both services claim to keep no logs.
In ExpressVPN's case, that is actually true. The VPN is even verified as a no-logging service, once again, by going through a separate audit.
Unfortunately, IPVanish is less reassuring. The service broke its no-logging guarantee at least once. This was recorded during a case in 2016.
Granted, IPVanish was under different management back then, and since it changed its owner, it claims that it did not, does not, and will not log user data.
The new management said that it cannot be held responsible for what happened under someone else's watch, but from the moment it switched owners, the service stayed true to its promises.
If this is good enough for you, then that is great. However, we believe that ExpressVPN deserves to be proclaimed the winner here.
The service did not have any incidents in the past, unlike IPVanish, and for that alone, it should be held on a higher pedestal.
Jurisdiction
Jurisdiction is, of course, another major factor that many people tend to look at when choosing a VPN. Especially with entire surveillance alliances out there, looking to record our every move on the internet.
With that in mind, let's see how our two contenders perform in that regard.
ExpressVPN is a service headquartered in the British Virgin Islands. This is a good, privacy-friendly jurisdiction that acts as an independent country.
Despite the name and its history, it has nothing to do with UK privacy laws, which is fortunate, as it can allow its prime VPN to offer a guarantee that it will not record user data.
The situation is not so good when it comes to IPVanish, unfortunately.
This VPN is based in the United States, which is one of the founding members of the Five Eyes Surveillance Alliance, a group of countries that eventually grew to include 14 official member nations, as well as many others who are only their collaborators.
As such, these countries record all the data they can get their hands on, and share it with one another. They can likely also obtain a court order that would force IPVanish to start logging data of specific users, should the authorities learn that persons of interest use IPVanish.
With that in mind, IPVanish once again loses a round to ExpressVPN.
Torrenting
Torrenting is still a very big way of sharing files on the internet, although it is also a bit controversial due to the fact that it is often used for piracy.
As such, many use VPNs to hide the fact that they use torrents, as even its use for downloading legal files can lead to complications.
Torrenting is not illegal, of course, as long as you only use legal files. But, your ISP might still start throttling your connection if it detects torrent use, and that is a complication that nobody wants or needs.
So, VPNs see a lot of use in this area, and as such, they need to satisfy three categories to be considered good – Speed, leak protection, and jurisdiction.
In terms of speed and jurisdiction, we have seen that ExpressVPN beats IPVanish quite clearly. As for leak protection, the two appear to be pretty evenly matched.
However, with IPVanish losing at 2 out of 3 aspects, it is clear that ExpressVPN comes as a much better torrenting solution.
Netflix
Netflix is more popular than ever, and people around the world are subscribed to it. However, Netflix is also infamous for offering different libraries for different areas, and more often than not, that means limiting entire regions to only a fraction of what it has to offer.
In response, people started using VPNs to unblock foreign versions of Netflix and watch more content than they were given for the same price of subscription as people in areas with richer libraries. However, Netflix retaliated by blocking VPNs, and so today, VPNs that can unblock its foreign versions became rare and valuable.
With that in mind, ExpressVPN is arguably the best for Netflix unblocking, not only in our ExpressVPN vs IPVanish review but in the entire VPN industry. It can unblock countless shows and movies in numerous countries, and it was confirmed to work with the US, which offers the largest Netflix library in the world.
IPVanish, on the other hand, is not good for Netflix at all. In fact, the service openly admits that. However, it is in the process of finding a way to change this.
So, while ExpressVPN wins this round, IPVanish may yet make a comeback in this regard.
Price and value for the money
The price matters too when you are choosing a VPN, as you don't want to pay more than you have to, especially since there are so many competitive services around.
With that in mind, ExpressVPN prices are pretty much standard for a service of this quality. It offers several plans, for 1 month, 6 months, and 15 months. The longer plan you choose, the bigger the discount that you get. So, the 1-month plan will cost you $12.95 per month. However, using the coupon at this link, you can get a 12-month subscription plus 3 months free and it will only cost you $6.67 per month. Keep in mind, however, that you need to pay the full price for 15 months at once.
IPVanish comes as a cheaper service, and that certainly gives it an advantage in terms of money spent. Its monthly plan costs only $8, while the annual plan costs $5.20 per month. In both cases, it is cheaper than ExpressVPN, so IPVanish wins in that regard.
But, when it comes to value for the money, we must choose ExpressVPN once again. It offers a much better experience, more features, and more advanced security for only a few dollars more, which should also be taken into account.
Money-back guarantee
Lastly, we have a money-back guarantee, and both IPVanish and ExpressVPN are great in this aspect.
They offer a 30-day money-back guarantee with no questions asked. As long as you are within the 30 days from the moment of purchase, you can request your money at any time, and the service will oblige.
Moreover, one thing going for them is a large variety of payment methods, including PayPal, credit cards, and even cryptocurrency.
Therefore, when it comes to the money-back guarantee, both ExpressVPN and IPVanish are superlative.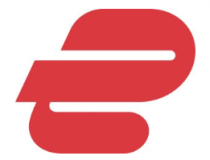 ExpressVPN
Get maximum privacy and connection speed with this top-of-the-line VPN!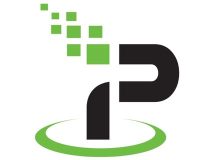 IPVanish
Bypass blocks, browse securely on any and every device using IPVanish VPN!
Conclusion
In the end, ExpressVPN is clearly the winner of our IPVanish vs ExpressVPN comparison. IPVanish is a good VPN, but it was bested in nearly every area. It is still a great choice if ExpressVPN doesn't satisfy your needs for any reason, though. So, keep in mind that the fact it lost to another service doesn't mean that it is a bad option overall.
For further details, you can read our ExpressVPN review and IPVanish review.
---