Overwatch runs multiple game servers worldwide, including in the United States, Europe, Australia, and Asia.
If you're having slowdowns within the game or if you want to play on another server, you can use an Overwatch VPN to reduce high ping and switch game servers.
To make this happen, you need a VPN app with server locations across all continents that can spoof your IP address and circumvent geo-blocks.
It shouldn't hamper your connection speed due to encryption and, at the same time, it should protect you from DDoS attacks.
Moreover, you can set up a VPN on Linksys routers so all your connections will be encrypted and decongest the network traffic.
Do VPNs work with Overwatch?
It is surely possible to use connect your VPN while playing Overwatch on your PC or console. Actually, using a VPN will increase your game performance and reduce lag.
If your gameplay is slow and the FPS is running at a minimum level, using high-speed servers can support you to reduce high ping in this gameplay.
In addition, the main reasons to use Overwatch with a VPN are related to higher game speed and region-blocked features according to your location.
We all enjoy playing Overwatch and as far as the devices go, it is available to play it on consoles, so you may want to check if a VPN for Nintendo Switch sounds better for you.
What are the best VPN apps for Overwatch?
1. ExpressVPN – Best for its gaming protocols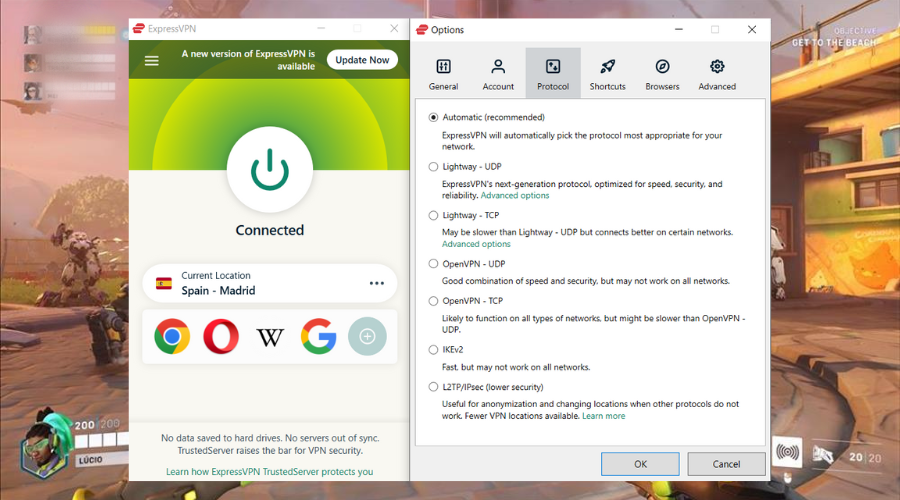 ExpressVPN is one of the highest-ranking VPN software and it is another viable option for fixing your Overwatch ping and lag problems for good.
It comes with all the standard features of a VPN service that allow you to surpass geo-restrictions, and ISP-throttling, and browse more securely.
In terms of speed, it is reportedly one of the fastest VPNs out there. With 160 server locations in 94 countries, it ensures that you get the best connection wherever you may be and whatever you may use the VPN for.
The software automatically finds the most optimal server location for your network.
Thanks to its lightweight codebase, Lightway protocol offers on all three fronts if you're seeking the trinity of speed, security, and dependability.
Better security is provided by its quick operation, reduced battery use, and ease of auditing and maintenance.
For all applications where speed and connection stability are essential, including gaming, IPTV, and other uses, Lightway is typically the best VPN protocol.
What you should know about ExpressVPN:
Compatible with all devices and operating systems
No activity or connection logs & AES-256 encryption
IP address masking
Can be used on up to 5 devices simultaneously
30-day money-back guarantee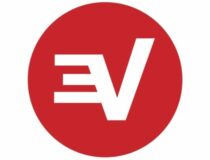 ExpressVPN
Use the network to your advantage and be the best Overwatch teammate with no interruptions.
2. NordVPN – Best for the extensive server network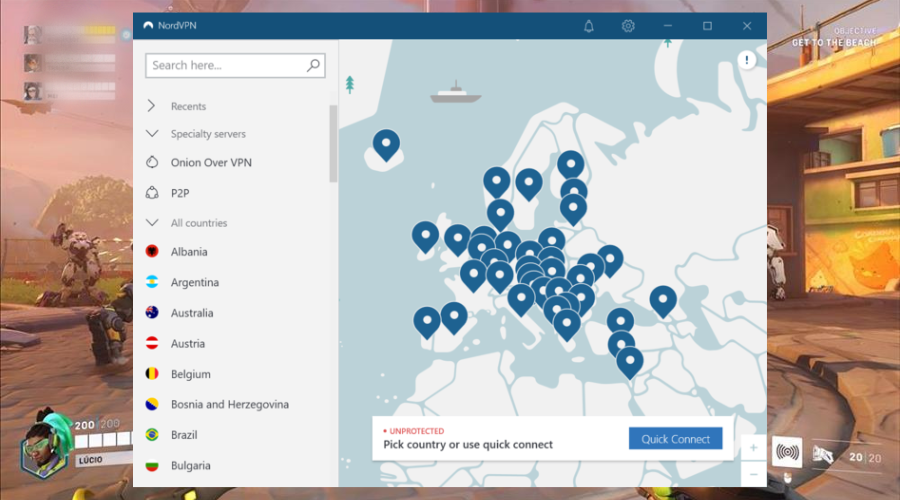 NordVPN is an award-winning VPN provider that has an impressive number of over 5000 servers, in 59 countries.
A fast internet connection is essential for multiplayer games and that's exactly what this program is known for, and it's a great choice for a VPN in Overwatch.
It encrypts your traffic data without affecting your gameplay and the Quick Connect function automatically assigns you the most convenient server to ensure you'll have a lag-free gaming experience, with no bandwidth throttling.
Your IP address will be masked as long as you're connected to one of their servers, making it impossible for other users to track your online actions when you play Overwatch.
Moreover, NordVPN offers obfuscated servers, enabling you to bypass VPN blocks and hide the fact that your traffic is coming from a virtual private network.
You benefit as well from practical functionalities like CyberSec technology and DDoS protection for enhanced security.
Other key features of NordVPN include:
Automated Kill Switch function

DNS leak protection
Unlimited bandwidth
No-logs policy
Strong unblocking capabilities
Mobile apps for Android and iOS
Every price plan has a wide range of features available and the ones tailored to your gaming needs can be found in all of them.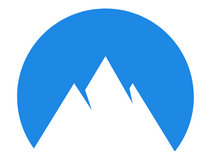 NordVPN
Enjoy lag-free multiplayer games on any type of device with this nifty virtual helper.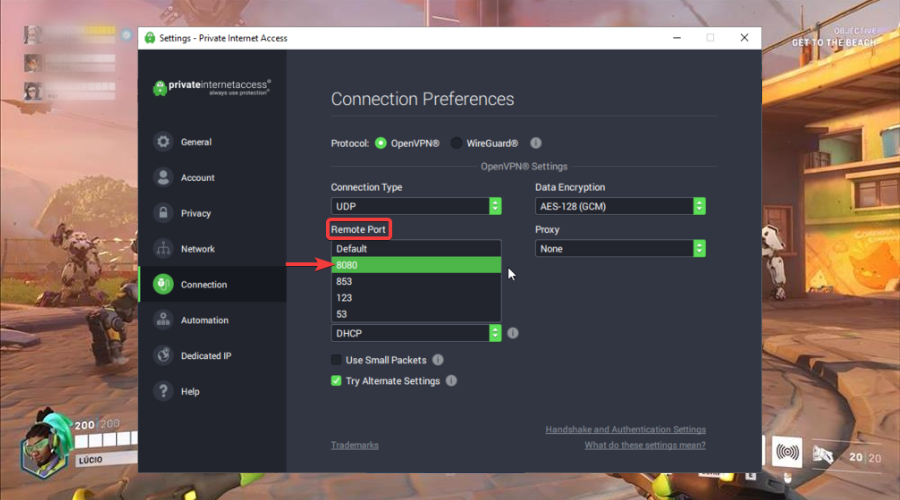 Developed by Kape Technologies, Private Internet Access (PIA) is one of the best VPNs for Overwatch that you can use to reduce ping.
PIA supports OpenVPN but gives you the possibility to deactivate encryption if you want to increase the connection speed while playing Overwatch. It's one of the best VPNs for Windows 10.
More so, this VPN software comes with advanced tools like split tunneling or bypassing geo-blocking with a smart server connection.
Only a few places allow for port forwarding, and those are the only servers that are offered for selection.
An icon warning that Port Forwarding is not available with the server location will be displayed next to the locations that do not support it.
In order to overcome the NAT firewall and boost connection speeds, VPN port forwarding reroutes the incoming connections.
Port forwarding can speed up torrenting and gaming, and it also enables remote access to your computer when you're not at home.
What you should know about PIA:
Choose between static and dynamic IP addresses
Prevent DDoS attacks while you play Overwatch
No-logging policy
30-day money-back guarantee (no free trial)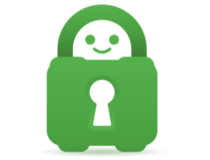 Private Internet Access
Eliminate lags and improve your network connection speed while playing Overwatch using PIA.
4. Surfshark VPN – Best used for NoBoarders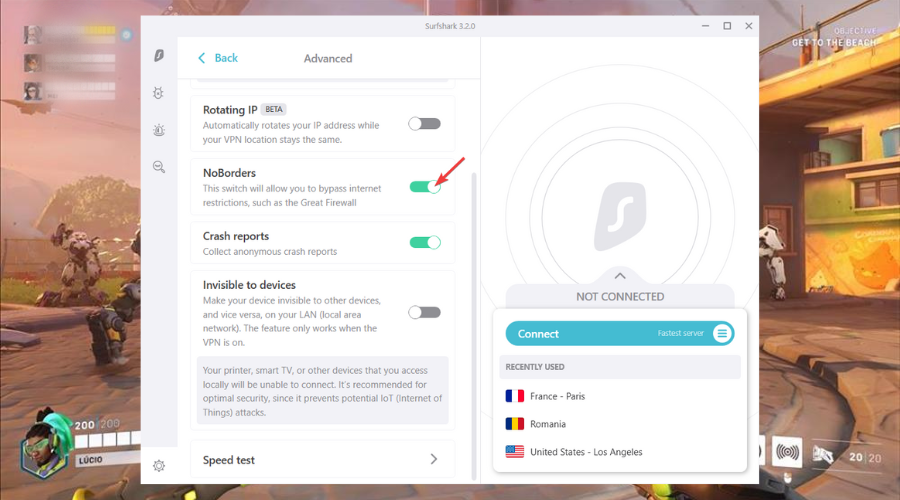 Surfshark is the expert VPN software designed for anyone who needs strong services to secure their digital presence.
The need for online privacy is required for many activities you may perform, financial duties, private conversations, and gaming as well.
By choosing this VPN for Overwatch, you're free to access censored content from many geo locations by simply hiding your IP address and connecting to a particular region.
In this way, you can safely and legally enjoy various content from other regions and break censorship limitations for gaming or streaming pleasures.
For example, Surfshark offers over 3200 servers from 65 countries worldwide for you to connect on different servers that may help your gameplay to run efficiently.
What you should know about Surfshark:
Private DNS and leak safety
Cleanweb, blocking ads, trackers, or malware
Unlimited devices with one subscription
Camouflage mode for extra protection
Killswitch option
No logs policy
No borders mode
AES-256 GCM encryption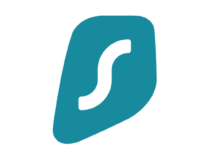 Surfshark VPN
Enhance your online privacy and have better performance for your gameplay in Overwatch.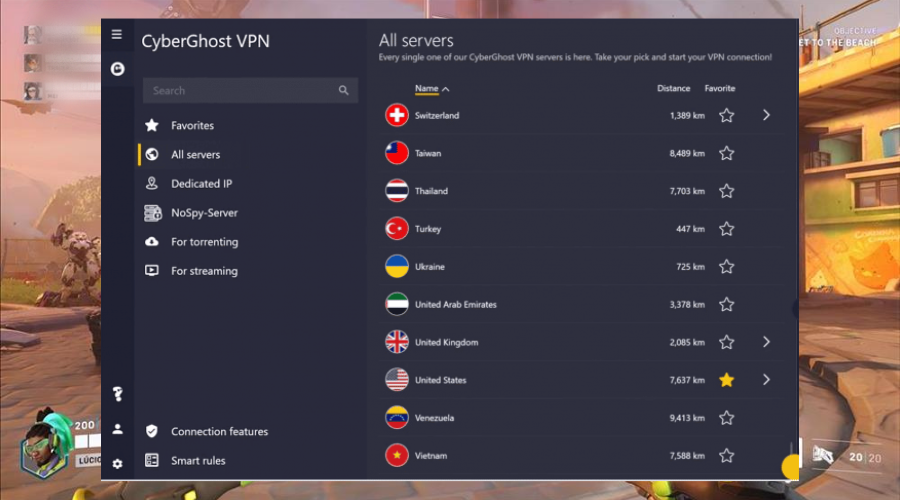 CyberGhost VPN is another software application that provides an excellent Overwatch VPN solution. It's also owned by Kape Technologies.
You can connect to more than 6,400 servers spread across 89 countries, which are also in regions that host Overwatch game servers.
With CyberGhost VPN, you don't have to worry about Internet slowdowns since it's one of the fastest VPN apps. CyberGhost features a unique stack of NoSpy servers, which is a fantastic feature and unmatched in the VPN industry.
They are run in accordance with stringent security and quality requirements, much like the rest of the world's servers.
The NoSpy servers are directly in charge of ensuring smooth encryption. They provide double online data encryption and anonymity and are designed primarily to decrease hardware assaults to zero.
At the same time, you can defend your router from hackers, thanks to superior security features. Plus, it's the only free VPN for Overwatch on this list.
What you should know about CyberGhost VPN:
Eliminates lag and speeds up your Overwatch game server
Enhances your gaming experience and protects your DNS requests
Doesn't track your VPN activities
45-day money-back guarantee (1-day free trial, no credit card)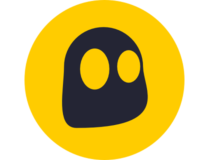 CyberGhost VPN
Overcome frustration while playing Overwatch due to high ping or leaked data.
6. IPVanish VPN – Best for the download speed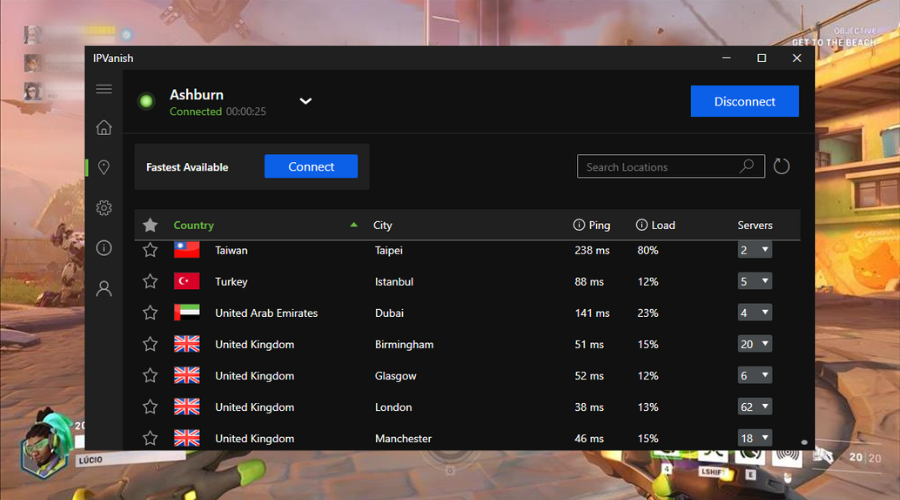 If you're looking for improved gaming results on Overwatch gameplay, IPVanish VPN offers a swift connection and thousands of servers globally.
You have complete security from any location and strong technology to avoid local restrictions. Plus, with the Wireguard server protocol, your games will reduce ping in seconds.
There is a wide network of 2,000 server addresses spread in 75+ regions all over the world. That means you have a high-speed connection to improve game performance on Overwatch.
Because IPVanish has so many features, it appeals to both novice users and those who are a little more seasoned and want more sophisticated tools.
The map-based user interface is undoubtedly the most notable aspect.
In addition to being dynamic and allowing you to click, drag, and move around, it provides server locations that are helpfully clustered and spread out as you zoom in.
On large televisions, this is an excellent alternative because it can be freely enlarged.
More so, IPVanish promises total anonymity online and while playing your games on different servers. With advanced encryption, your personal data are always covered anytime you require it.
What you should know about IPVanish:
Protected media content on the web
40,000 shared IP addresses
Unmetered connection for any devices
Split tunneling functionality
VPN support for all devices (desktop and mobile)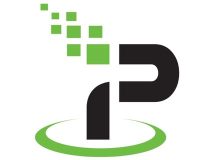 IPVanish VPN
Surf online using its fastest servers and monitor your pings live while playing Overwatch.
7. PrivateVPN – Best for privacy-optimized tools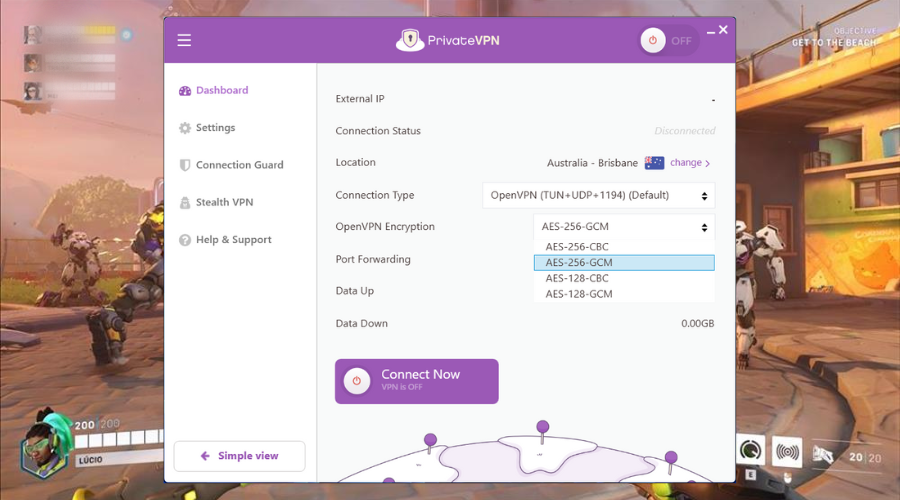 PrivateVPN is the go-to answer to increase your connection speed and bypass geo-blocking on games like Overwatch.
Using this VPN software delivers innovative data encryption tools and online speed. More exactly, you have military-grade 2048-bit encryption to secure your connection.
That means you are entirely secured against risky threats online due to unbreakable anonymity, plus blazing speed servers for gaming purposes.
Moreover, this software comes with advanced protocols that assure any user of a stable network connection.
Even though you don't have that many server addresses with this VPN, the connection speed is unbeatable and you can unblock any websites or game features out there.
What you should know about PrivateVPN:
High-Quality Network for the best network speed
L2TP/IPsec protocols
No bandwidth limitations
10 VPN connections at once
SOCKS5 or HTTP Proxy option
Server addresses in 63 countries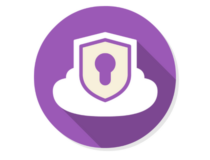 PrivateVPN
If you want to block spoofing and hijacking, this is your go-to VPN for Overwatch.
Can you get banned from Overwatch?
Yes, you can get banned in Overwatch if conducting abusive behavior other reasons are as follows:
toxicity
boosting and using cheat modes
using accounts for selling and buying
It goes without saying that Overwatch is a highly competitive game. It's also no secret that it's a game that can easily irritate you.
There's no statement for being banned from using a VPN to ease your connection, nor changing servers to find the appropriate location that best fits your needs.
How to play Overwatch on American servers
Some players also talked about playing on American servers from other countries without affecting game speed.
You can simply do this by switching your IP address to a faster one on the US servers. You can then play Overwatch by choosing the right VPN tool with supersonic US servers.
Overwatch failed to connect to the server VPN
This error can appear due to multiple reasons regarding your VPN software or the game itself. It's possible that your software is not properly set up and uses incompatible ports.
Otherwise, you can reset the device you're playing from and see if the problem still appears on Overwatch.
You can use the best VPNs for Overwatch to speed up your network connection, and ultimately improve your gaming experience. The same issues are encountered in WoW with server lag, packet loss, and sudden disconnections.
We ran tests on several games and our dedicated gaming VPN area can provide you with more details on each game you have a keen interest in.