Plex users can access multi-platform content from one unified library. Some of the supported services include Netflix, BBC iPlayer, Peacock, and Hulu.
Unlike Plex, most of these streaming platforms have geo-restricted content, making it necessary to use a suitable VPN to evade such restrictions and have access to a wider range of media.
However, that may not always be working well since most streaming platforms on Plex have strong VPN detection systems.
Why is Plex not working with VPN?
If your VPN is not working, you'll get error messages when trying to access certain platforms or specific content on Plex.
Additionally, some streaming platfroms such as Hulu are exclusively available in the US. You'll have to connect to a server from the US, and if it's still not working, then your VPN is most likely at fault.
Some of the most common reasons why this happens include:
Your VPN connection is detected and blocked
The connection isn't actually secured and your real data is leaked
You have not enabled remote access on the Plex app, or have conflicting settings
Tracking cookies caught your real location
We'll explore below how we can get rid of these and make your VPN work.
How to fix Plex not working with VPN
First off, make sure that there is no other issue in your setup that could be the actual cause of the problem.
For that reason, we recommend you check your Internet connection and make sure it's stable. Your VPN won't work properly on an unstable or slow network.
Having your apps up to date is also essential, so verify both Plex (if you have the dedicated app) and your VPN and update them if necessary.
If everything checks out and you still can't get Plex to work with your VPN, try these fixes:
1. Change your VPN server
Certain Plex services will not work if they detect your VPN or you happen to use an IP address that is blocked. A simple server change will give you a different IP address that actually works on the platform.
To do this on your device, follow these quick steps:
Open your VPN app and click the disconnect button.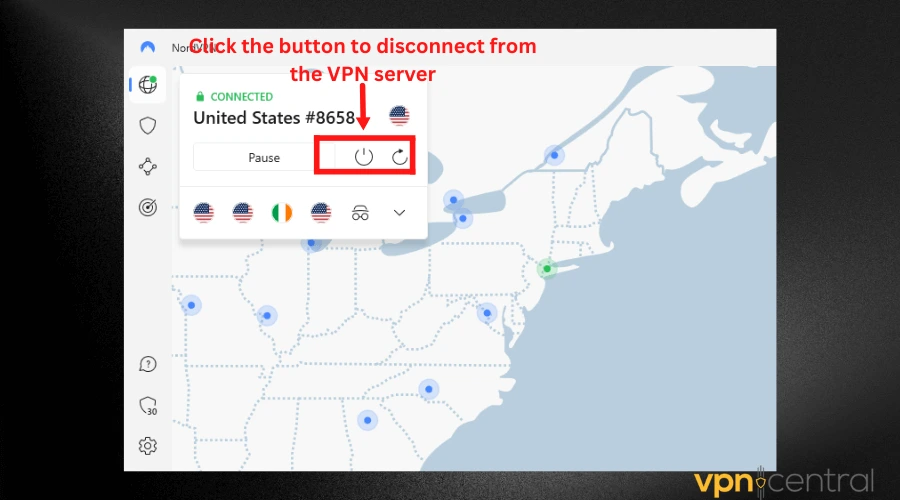 Search your preferred location in the server list.
Connect to another server from the VPN list.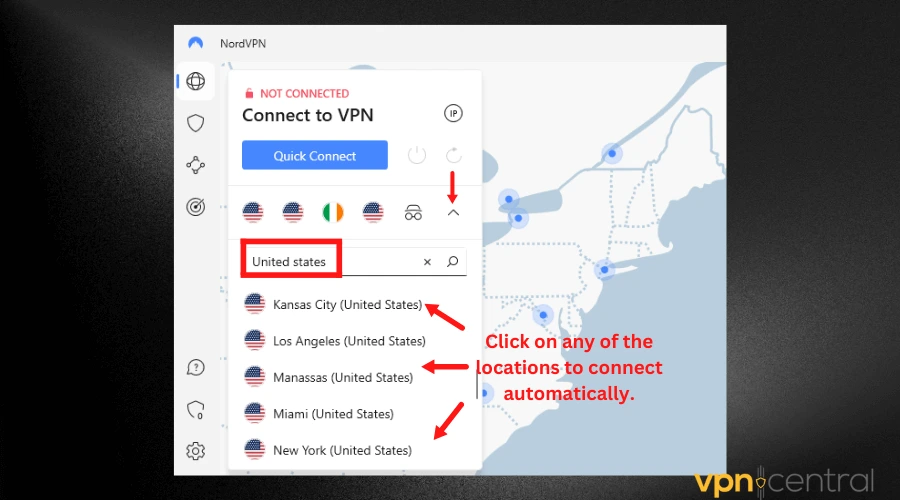 Now head over to the Plex app and check if it works.
2. Clear browser cookies
Most web platforms use cookies for an improved user experience. They collect some information about the user, including the location.
It's possible that you used your browser without a VPN and the real location is registered. To fix that, you'll have to clear your browser cookies:
Open your browser settings. We used Google Chrome, but most browsers have similar settings panels.
Click on Privacy and security.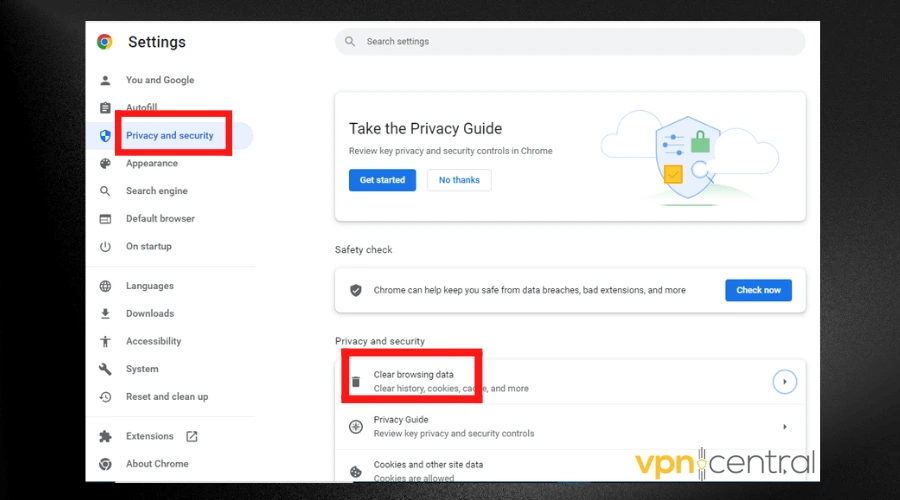 Navigate to Clear browser data.
Select the duration of cookies you want to clear from your browser.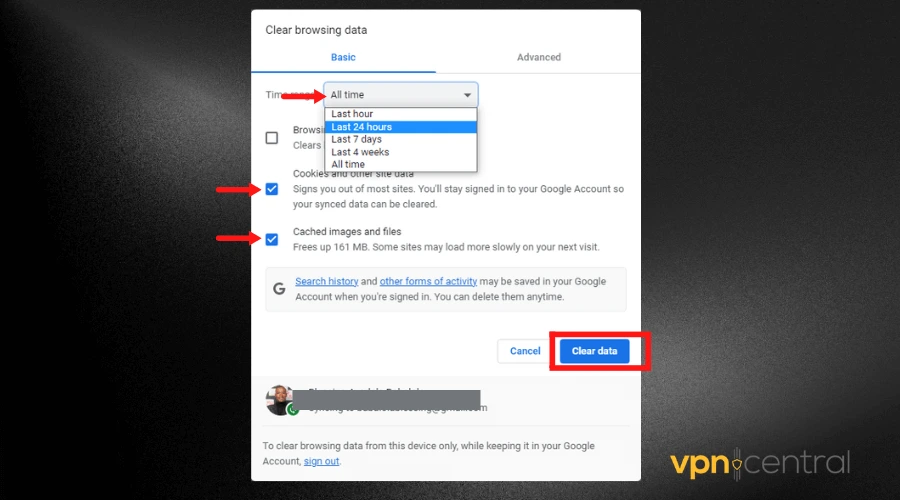 Click on Clear data to clear the cookies.
Next time you access Plex, it may load a little slower, but it will register the traffic information you send from that current session. So make sure you connect your VPN before re-trying to access the platform.
3. Change your VPN provider
In order to bypass Plex's geo-restriction and access international content libraries from anywhere, it's best you use a VPN that has a well-established anti-detection system.
Thanks to its powerful encryption and advanced features like obfuscated servers and DNS protection, NordVPN is one of the best VPNs to unblock Plex channels.
To get NordVPN: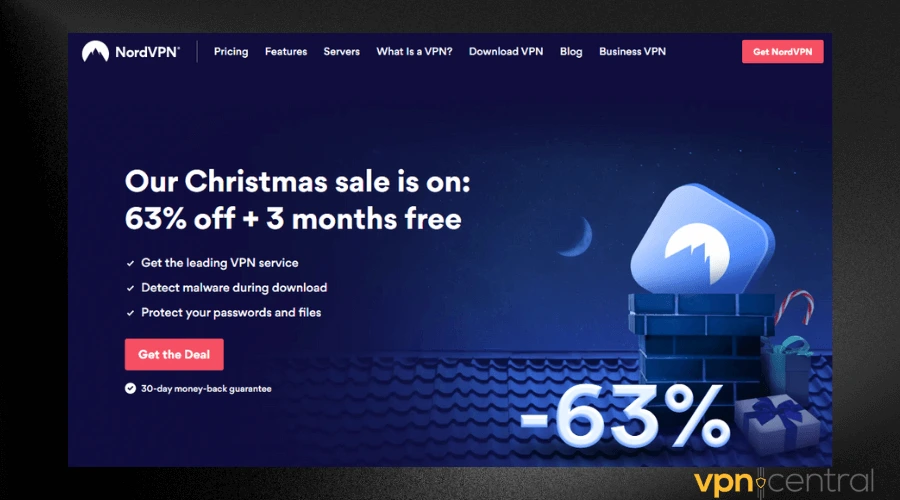 Select your preferred plan and create an account.
Download the software to your device.
Launch NordVPN and connect. We used a US VPN server because most content on Plex is available in the States, so it should work perfectly.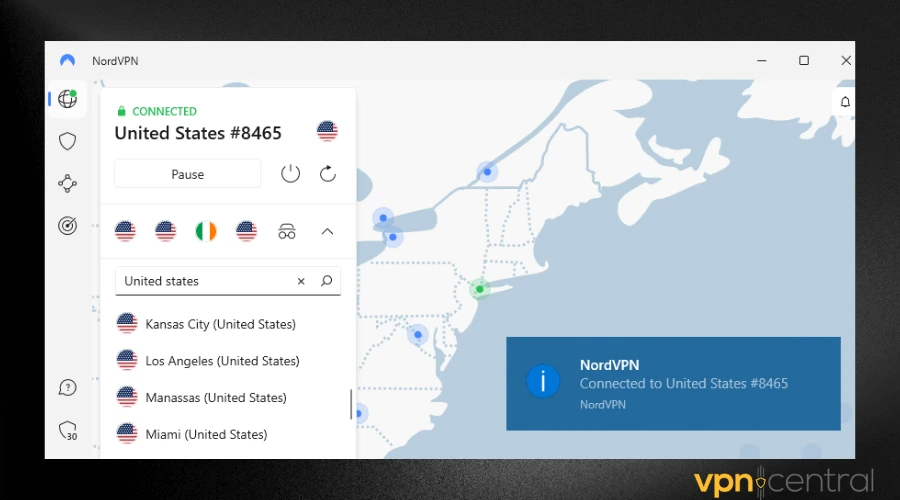 Open the Plex app or head to its website and enjoy streaming.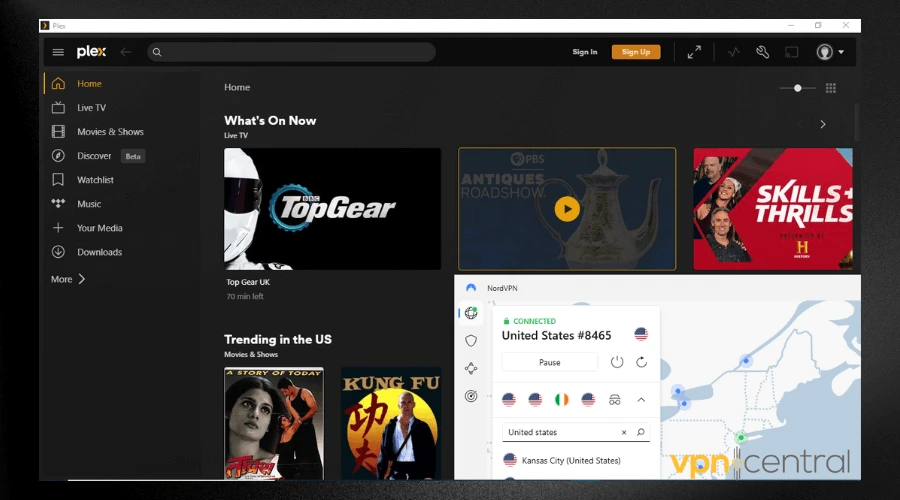 It has 5500+ servers in 59 countries, with 1900 located in the US. That gives you a lot of options whether you want to unlock libraries from the US or other places around the world.
NordVPN's proprietary NordLynx protocol makes it efficient for unblocking restrictions and streaming video at high speeds.
It also uses IKev2 and OpenVPN, but NordLynx seems to work great for streaming. You can however switch them around as much as you want, in just a few clicks.
You can rest assured that it will protect you from ISP throttling and data leaks, thanks to its powerful AES-256-bit encryption (the best in the world).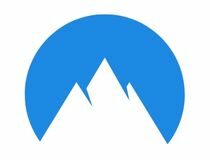 NordVPN
Connect to NordVPN to bypass restrictions and access any type of content on Plex!
Wrap up
Plex is a great app for all your media. It's understandable why you'd want to use a VPN with it, but Plex is not working with all VPN services.
Make sure your VPN client is legit and tweak your settings for maximum privacy. Let us know which of the above-mentioned solutions worked for you.