Private Internet Access (PIA) is one of the most popular VPNs on the Internet, thanks to fast servers, great security features, support for multiple platforms, and the fact that it's so easy to use.
However, Private Internet Access is not always working the way it should. Here's what one Reddit user said:
PIA might be the VPN service with the most active community on its subreddit and the official forum. But if you can't get any answers there, we're here to help.
In most cases, when PIA is not working there's no reason for concern. The most common causes are simple errors and application problems that can get easily fixed.
We found the most straightforward ways you can fix these errors. Follow our step-by-step instructions to connect back to your VPN in just a few minutes:
➡️ PIA not working on Windows 10/11
If PIA has problems on a certain device or platform but is otherwise working well, check the following specific solutions:
➡️ PIA not working with Netflix
➡️ PIA not working with BBC iPlayer
➡️ PIA not working with Amazon Prime
➡️ PIA not working with Firestick
➡️ PIA not working with Google
As you can see, there are multiple ways to fix Private Internet Access not working. Consider your exact situation and pick the best solution for you.
Quick Tip:
If errors don't seem to go away, we recommend you switch to a different VPN provider. Private Internet Access is a reputable service, but if it does not work well for you, you should consider an alternative.
We suggest NordVPN because it is just as resourceful, with a large set of features. The user experience is also similar, so you won't need to take a lot of time to adjust to a new service.
NordVPN has thousands of servers in over 60 countries worldwide. Just like PIA, it has a strict no-logs policy and unlimited bandwidth.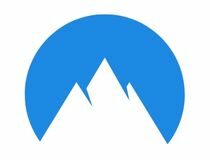 NordVPN
Use this industry-leading VPN client for error-free connections and foolproof privacy.
Why is my Private Internet Access not connecting on Windows 10/11?
If you're having issues with your Internet connection, it will affect any VPN installed on your computer. For example, if your Wi-Fi is too slow, your VPN service might fail to establish a secure tunnel since encryption uses more Internet bandwidth than normal.
On the other hand, your computer network settings could also be the reason why PIA doesn't work properly. It means troubleshooting your device and restoring it to factory options.
Thirdly, the default configuration of Private Internet Access might not be ideal for your computer or Internet connection. It means that you should tinker with the app to optimize settings.
1. Update the app to the latest version
It's essential to keep PIA updates to the newest edition, in order to take advantage of new features, improvements, and bug fixes.
If you installed Private Internet Access a long time ago and haven't used it since it could be the reason why it's not working properly anymore.
The desktop app automatically prompts you for pending updates, so all you have to do is accept them and go through the installation process of the latest PIA version.
On the other hand, we don't recommend joining the beta development stage. Although it allows you to test cutting-edge technology used by the VPN service provider, it doesn't guarantee that Private Internet Access works correctly.

Go to Settings > Help and make sure the Receive Beta Updates option is deselected.
2. Change PIA connection preferences
Private Internet Access has an entire menu dedicated to connection preferences, where you can change the VPN protocol, encryption mode, IP configuration method, and other properties.
Try the following settings one by one and check if PIA works well, instead of changing everything at the same time:
Enable Try Alternate Settings
Switch to WireGuard
Enable Use Small Packets for WireGuard
3. Disable any proxy servers
PIA has built-in support for Shadowsocks and SOCKS5 proxy servers. If you accidentally left any of them enabled with incorrect settings, it could be the reason why Private Internet Access is not connecting to the Internet. Here's how to turn it off:

Go to settings
Select the Proxy section
Set Proxy to None
4. Set up custom DNS
If you're trying to unblock a particular website with Private Internet Access but fail, it could be because certain websites block the DNS servers used by popular VPN services.
The solution is to switch to a custom DNS resolver. Here's how to easily do this in PIA:
Go to settings > Network
Set Name Servers to Set Custom DNS
Click Proceed
Reconnect to a VPN server to apply settings
In the example above, we used Google Public DNS because it provides free and secure DNS server addresses designed to speed up your connection.
But you can also try other similar public services like Cloudflare (1.1.1.1 preferred, 1.0.0.1 alternate) or OpenDNS (208.67.222.222 preferred, 208.67.220.220 alternate).
This Private Internet Access troubleshooting option can help you re-access certain streaming services that have blocked your DNS in the past.
5. Enable port forwarding (for torrenting)
Private Internet Access is one of the few VPN services with a native port forwarding mode. If you have trouble getting your torrenting client to work properly with PIA, it's a good way to enable this feature.
How it works is that PIA automatically selects a port for you when you connect to VPN servers. However, keep in mind that not all VPN servers support port forwarding.
Go to settings > Network
Enable Request port forwarding
Exit settings and connect to a VPN server
These are the most common methods that are proven to fix this PIA error message. Some users however have encountered more specific problems with the issue.
If you are a Private Internet Access user and have problems connecting to a specific service or platform, there are additional tricks you can try.
Private Internet Access not working on iPhone
If your connection drops or there are fluctuations in your network, the Private Internet Acces may get stuck when trying to connect to the VPN.
Open the Private Internet Access application.
Press the power button to disconnect.

On your iPhone, go to Settings, then General
.
Select Transfer or Reset iPhone.

Select Reset, then Reset Network Settings.
Now shut down your phone for 60 seconds.
Restart and connect to your WiFi network.
Open the Private Internet Access app and press the power button to reconnect.
Another possible reason why Private Internet Access is not working on your iPhone is an incompatible protocol. Private Internet Access has 3 secure protocols that are available for iPhone.
Go to Settings on your iPhone.
Select General and then VPN.
Choose Add VPN Configuration.
Select Type.
Choose any protocol between OpenVPN, IKEv2, and IPsec.
Save your settings and try to connect again.
Private Internet Access not working with Netflix
VPNs do not work with Netflix when the service banned your IP address. This is likely to happen if Netflix detects that you are using a VPN.
Private Internet Access has servers optimized for streaming. That means that they are very difficult to detect and offer high-speed rates.
We recommend you switch to a different server. For Netflix, Private Internet Access offers the following streaming-optimized server locations:
Italy (IT streaming optimized)
UK London Streaming
US (Us East Streaming Optimized and US West Streaming Optimized
Japan (JP streaming optimized)
Denmark (DK streaming optimized)
Germany (Germany)
Sweeden (SE Streaming optimized).
The DNS server that you are using may also have been blocked. In this case, we recommend you check solution 4 in this guide to change the DNS configuration.
Private Internet Access not working with BBC iPlayer
BBC iPlayer is only for UK residents. If you want to use the streaming service, you will have to connect to a UK-based VPN connection.
Private Internet Access does have Streaming Optimized servers that work with BBC iPlayer under the UK London Streaming category.
Connect to a server location from that category and you will be able to enjoy BBC iPlayer without getting detected and blocked.
If the service has blocked your IP, switch up to a different server. You can also change the DNS settings using the instructions in solution 4.
Private Internet Access not working with Amazon Prime
If you cannot use Amazon Prime with Private Internet Access you may have been blocked. The platform does not allow VPN usage and blocks the IP of users that are detected.
To regain access, you should try to reconnect to a different server. To make sure you will not be blocked in the future, we recommend you pick a streaming optimized server.
PIA has a streaming-optimized server for the following Amazon Prime locations:
Amazon Prime US (US East Streaming Optimized and US West Streaming Optimized
Amazon Prime JP (JP Streaming Optimized)
Amazon Prime DK (Denmark: DK Streaming Optimized)
Private Internet Access not working on Firestick
Open Settings on Amazon Firestick.
Select Applications.
Select Manage Installed Applications.
Select Private Internet Access and then select Uninstall.
Follow the prompts and finish the installation.
Now, freshly reinstall the PIA app:
Open FireStick and select the Find button on the TV's home screen.
Select Search and type Private Internet Access.
Find PIA in the results list and select Download.
Follow the installation prompts and re-enter your credentials.
Private Internet Access is one of the best VPNs that are compatible with FireStick. It has a dedicated application.
If Private Internet Access does no longer work on FireStick or displays frequent errors, there may be a problem with the application. The quickest way to reset your app and make sure all files are intact is to reinstall it.
Private Internet Access not working with Google
Sometimes, Google may stop working when you connect to a VPN because they detect suspicious activity.
Open Control Panel.
Go to Network and Internet Settings.
Select Network and Sharing Center.
Select Change Adapter Settings.
Go to your Private Internet Access adapter and right-click on it. Select Properties.
Find Protocol Version 6 and make sure to uncheck the box.
Click OK.
Reboot your PC.
Google tracks your traffic data and if they detect a VPN connection they may block it for security reasons.
If you encounter this problem with Private Internet Access, we suggest you check your connection. Disconnect from the VPN and make sure your Internet connection is up.
The issue may also be caused by a protocol mismatch in Windows 10 and 11. Some PCs have their default protocols set to IPv6 which is not supported by PIA.
VPN issues can also be caused by outdated or corrupt TAP drivers in Windows 10/11. In this case, you will have to reinstall them.
Type device in the Taskbar and open the Device Manager.
Find the Network Adapter section and expand it.
Right-click on the Private Internet Access adapter and select Uninstall device.
Reboot your PC. The driver will automatically reinstall.
Another thing you can do is to pick a different server location. You can also take a look at your DNS settings. Use solution number 4 for guidance.
Conclusion
To recap, if Private Internet Access is not working on your devices, the first step is to check your application. Make sure it is up to date or try to reinstall it.
Furthermore, you can change connection preferences like VPN protocol, encryption mode, and small packets. You should also disable any faulty proxy servers you might have set up in PIA and try switching to custom DNS servers.
Changing DNS configuration can also help unblock streaming platforms. Switching to a different server that is streaming optimized should help as well.
And, if you're interested in getting your torrenting client to work with PIA, make sure to enable the native port forwarding option.
Did these solutions work for you? Let us know in the comment section below.