Stremio is a powerful media center app that aggregates all your live and on-demand streaming services in one place.
The free platform is available on desktop and mobile. All you have to do is browse the official add-ons library or add your own third-party ones to access the content you desire.
Geo-restrictions apply when using official add-ons for the likes of Netflix and Amazon Prime. Therefore, many users connect to a VPN to spoof their location and unblock international content.
But what happens when a VPN stops working?
Why is Stremio not working with a VPN?
Problems with Stremio and VPNs can be separated into three main categories.
Technical problems with the Stremio platform – You can usually solve these by keeping the app up to date and making sure it's not blocked by your firewall.
Problems with an individual add-on and your location – When the likes of Netflix have discovered your real IP address despite using a VPN.
ISP problems – If your ISP is blocking unofficial content or is having technical issues with its DNS.
How is Stremio blocking VPN services?
As an app, Stremio doesn't block VPNs itself. However, many of the official add-ons for well-known streaming services enforce geo-blocking and don't permit VPNs. Your VPN service might be blocked in the following ways:
Blacklisted servers – Stringent streaming services will sometimes block well-known VPN servers by IP address.
IP leaking – Your real IP is occasionally leaked if you don't use the right VPN settings, or the VPN provider doesn't have adequate leak prevention.
GPS data – Mobile devices often share GPS location data, not just your IP address.
Cookies and cache – If your real location is ever leaked, cookies may remember that info even if you've connected to a VPN afterward. 
How to fix Stremio not working with a VPN?
The following steps ensure nothing interferes with your VPN connection when trying to watch Stremio.
1. Update to the latest Stremio release
Before doing anything, you should check if you're using the latest Stremio app. Updates are released to fix bugs and maintain compatibility with add-ons. If your version is old, it might stop working with your VPN.
Open the Stremio app and go to Settings > General.
In the bottom left, you should see the app version.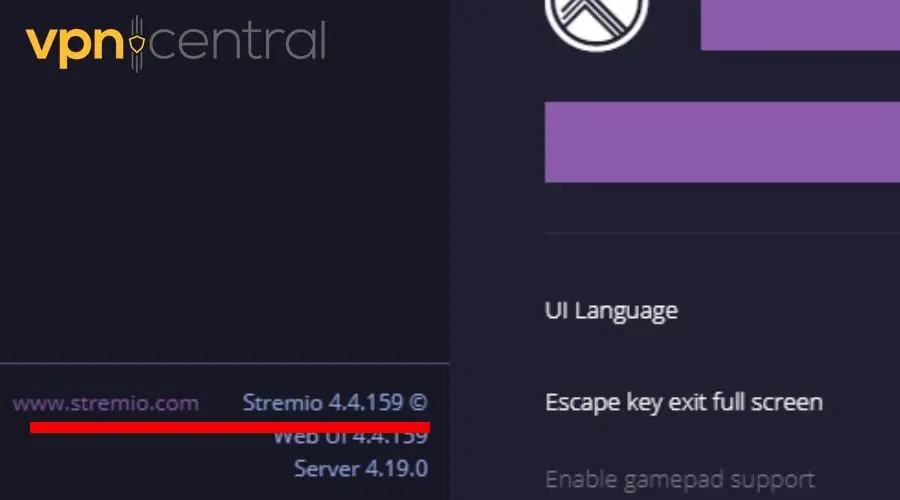 Click the link and it'll take you to the official website.
Here, you can check for a new version.
If there is one, download and install Stremio again. It'll automatically replace your current version.
2. Check your Firewall
Sometimes Windows Firewall will block Stremio. This often occurs after installing the latest version. To solve this, you must add it as an exception:
Go to Settings > Update & Security, then click Windows Security on the left pane.
Click Firewall & Network Protection, then click Allow an app through the firewall.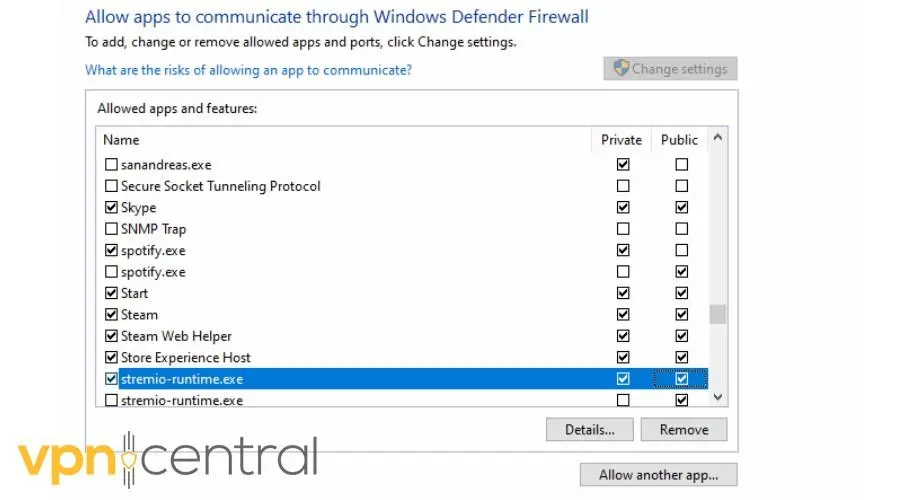 Scroll down to find Stremio and check both boxes.
Now Windows isn't blocking your connection anymore, so you can proceed with other fixes.
3. Use leak prevention settings
Good VPN services have built-in methods of preventing your real IP address from leaking. Sometimes these settings can be configured in the VPN app, so look out for:
Disable IPv6 – This stops internet requests from being sent via the IPv6 protocol. Since IPv4 is still the standard, there's no harm in using this setting.
Block WebRTC – This technology is most commonly used by web browsers for tasks like audio or video conferencing. It can cause leaks, so disable it where possible.
Kill Switch – Enabling a kill switch halts internet requests when you become disconnected from the VPN. Therefore, your real IP isn't accidentally revealed.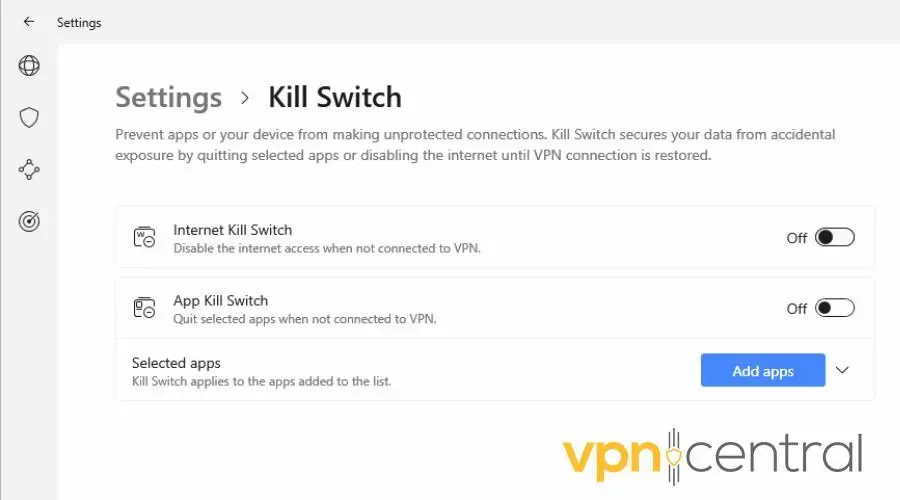 3. Change the VPN server
For Stremio to show streaming services or content libraries from other countries your VPN must be connected to an appropriate server location. 
For example, if you're in the United States and want to watch Netflix Italy, you must connect to an Italian server first.
If you're using the right location and Stremio still won't work, the server could be blacklisted or down for maintenance.
So, it's a good idea to try a different one:
Log out of Stremio.
Go to your VPN app.
Open the list of server locations.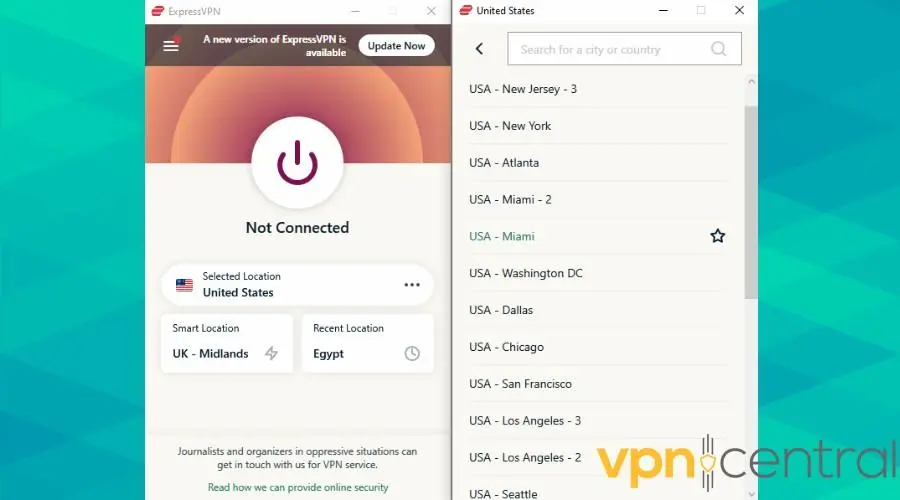 Choose the relevant country or a different city within that country.
Wait to be connected, then log back into Stremio and try again.
If the problem persists, check out a few more servers, then try these other fixes.
4. Delete desktop Stremio cookies
If you watch Stremio on your web browser, it'll store cookies that may contain your location data. If your real IP is ever leaked and you log in to Stremio, it might save this info and cause problems later.
Here's how to fix that:
Go to your browser's settings and locate the cookies section.
On Chrome, you can find it under Privacy and Security.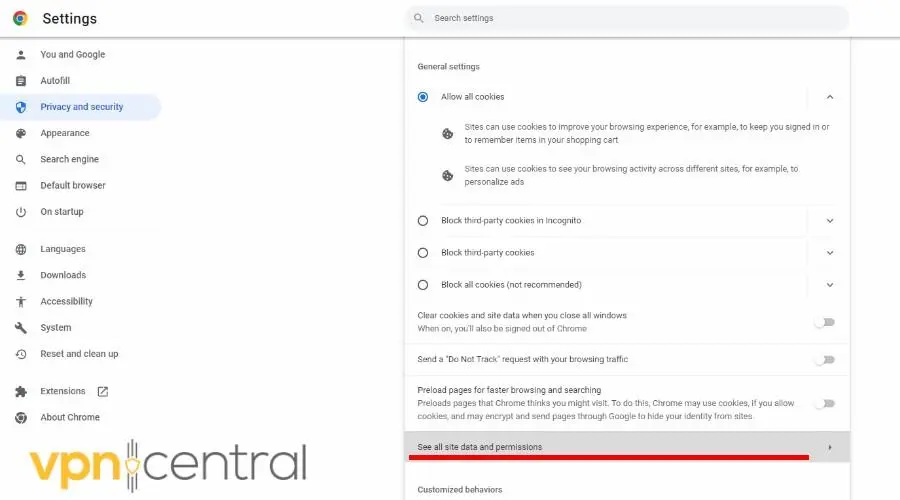 Click See all site data and permissions.
Scroll down to Stremio or locate it via the search bar to delete the data.
Individual Stremio add-ons might also store their own cookies. If you're trying to access Netflix, find and delete the Netflix cookies too.
5. Clear mobile app cache
The Stremio mobile app cache has a similar function to browser cookies. It saves information about your account to speed up the experience.
However, if your real location is saved or the data is corrupted, it can interfere with your VPN connection.
Here's how to wipe this data:
On Android
Sign out of the Stremio app.
Open Settings > Apps, then locate Stremio.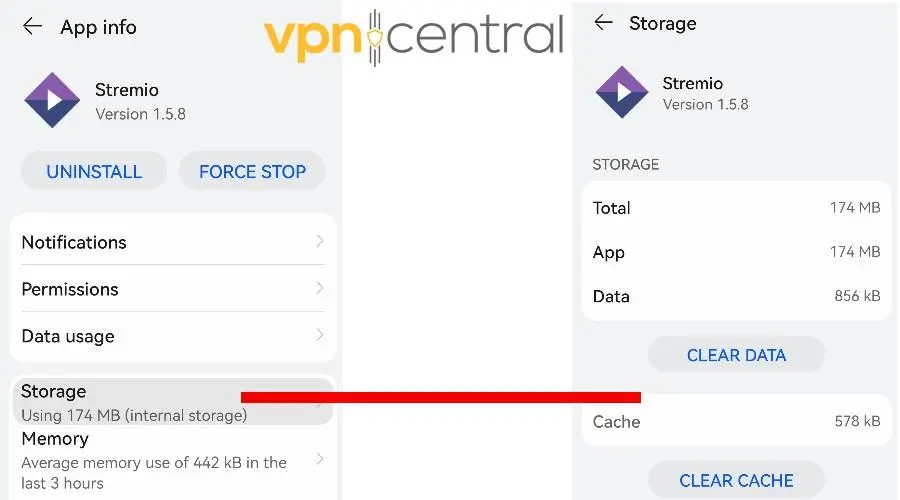 Tap Storage, followed by Clear Data and Clear Cache.
On iOS
Sign out of the Stremio app.
Open Settings > General > Storage. 
Swipe down to Stremio and tap the Offload app.
6. Clear local storage
Stremio maintains a second cache that you can delete within its app. This data can sometimes include bugs that stop VPNs from working.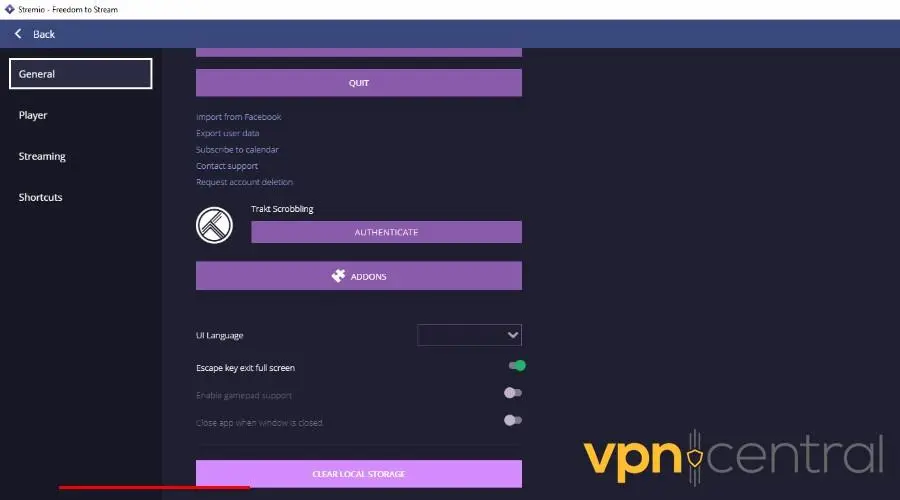 Go to Settings > General.
Scroll down and click Clear Local Storage.
Note: This will also remove any saved videos.
7. Turn off location services on mobile
While VPNs are great at masking your IP address, mobile devices also share GPS data. Turn this off to prevent your real location from leaking and Stremio from not working with the VPN.
On Android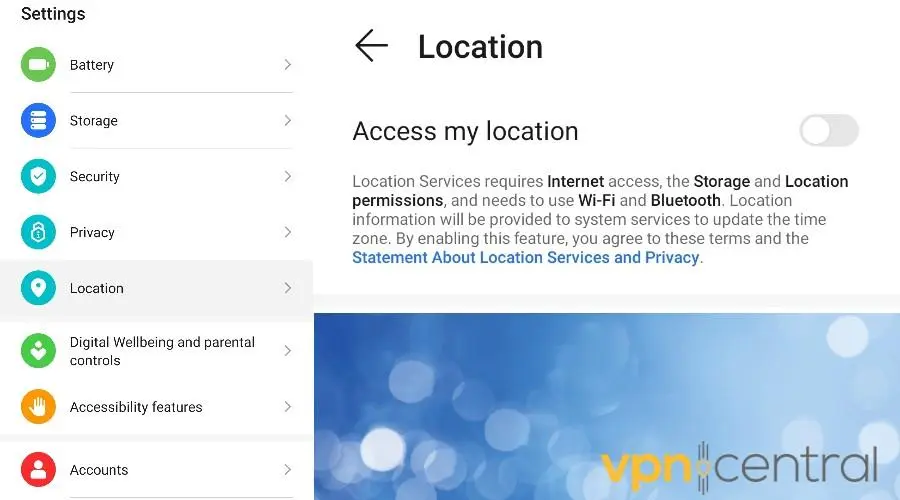 Open Settings > Location.
Swipe Access my location off. This will disable location data for all apps.
Alternatively, locate Stremio in the app list to revoke its individual location permission.
On iOS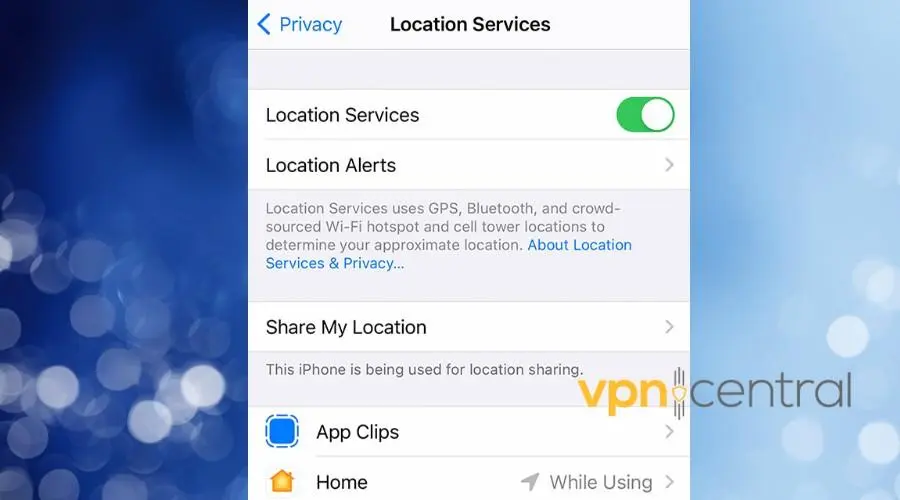 Go to Settings > Privacy > Location Services.
Swipe off for all apps or locate Stremio to revoke its individual permission.
8. Change DNS settings
The DNS protocol is used to translate domain names into IP addresses. Typically, your ISP automatically assigns its own DNS to your device. However, these can sometimes be slow or reveal your geographic location.
Luckily, if this is the reason behind Stremio not working with your VPN, there's a workaround.
You can use Google and Cloudflare's public DNS services to fix streaming problems.
Here's how to make the switch depending on your OS:
Windows
Open Control Panel > Network and Internet > Network and Sharing Center, then click Change adapter settings.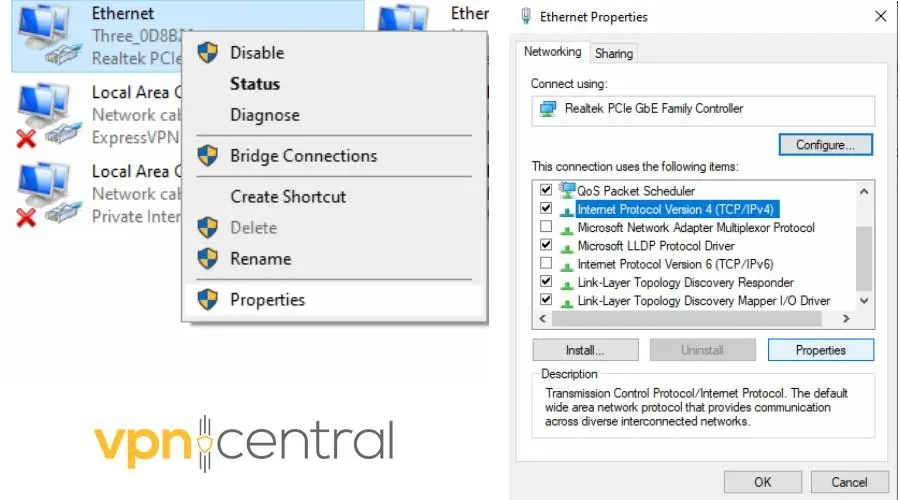 Right-click on your current network and select Properties.
Select Internet Protocol Version 4 (TCP/IPv4) and click Properties.
Under Use the following DNS server addresses, enter Google's public DNS 8.8.8.8 in the first field and Cloudflare's 1.1.1.1 in the second.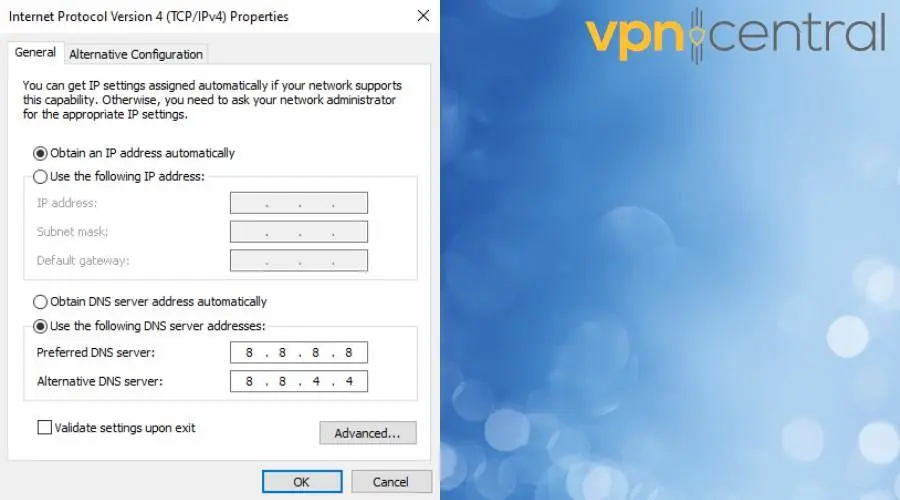 macOS
Open the Apple menu and go to System Settings.
Click Network in the sidebar, then select your active network connection.
For a wired network click Advanced. Click Details for a Wi-Fi network.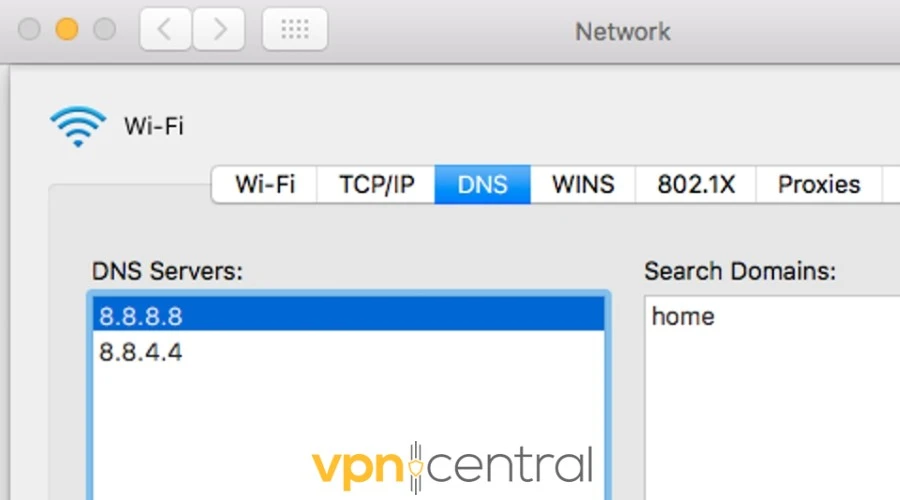 Click DNS and scroll down to the list of DNS servers to modify them. Enter 8.8.8.8 and 1.1.1.1.
Android
Go to Settings > Wi-Fi, and long-press on your active Wi-Fi network.
Tap Modify network and Advanced settings.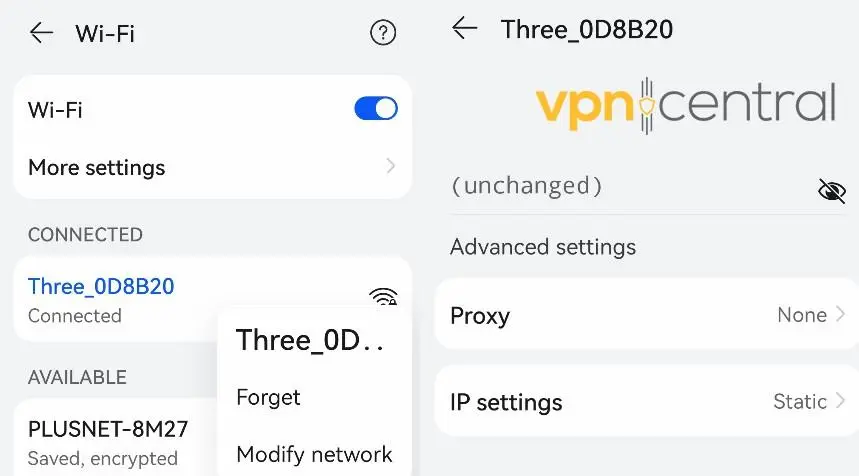 Under IP settings, tap Static.
Enter 8.8.8.8 and 1.1.1.1 in DNS1 and DNS2, respectively.
iOS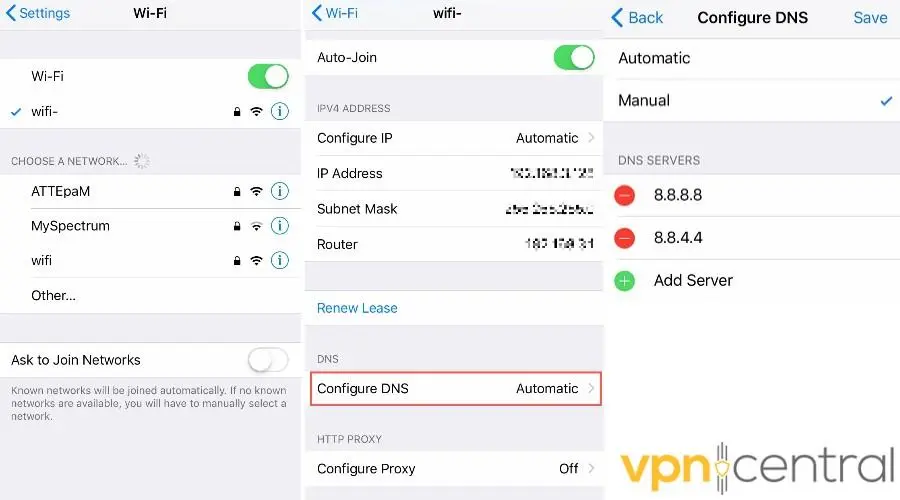 Open Settings.
Tap on Wi-Fi and choose your network.
Tap the blue icon and find the Configure DNS option.
Enter 8.8.8.8 and 1.1.1.1 in DNS1 and DNS2, respectively.
9. Change the VPN provider
If Stremio is still not working with your VPN or streams are buffering, consider trying a different VPN provider. Free VPNs can't handle streaming and are prone to being blacklisted.
Below are our top premium service picks.
The best VPNs for Stremio
We tested the leading VPN providers with Stremio and found three that performed the best.
1. ExpressVPN – best overall performance
The top spot goes to ExpressVPN as it provides the most well-rounded VPN service. Firstly, it has exceptional coverage, spanning 94 countries. There's always a server for bypassing geo-restrictions wherever you or the content is located.
Secondly, it has the best leak protection, so you never have to worry about your real IP being exposed and causing Stremio to stop working.
Top tip: Disable IPv6 and WebRTC in its app settings when using its browser extension.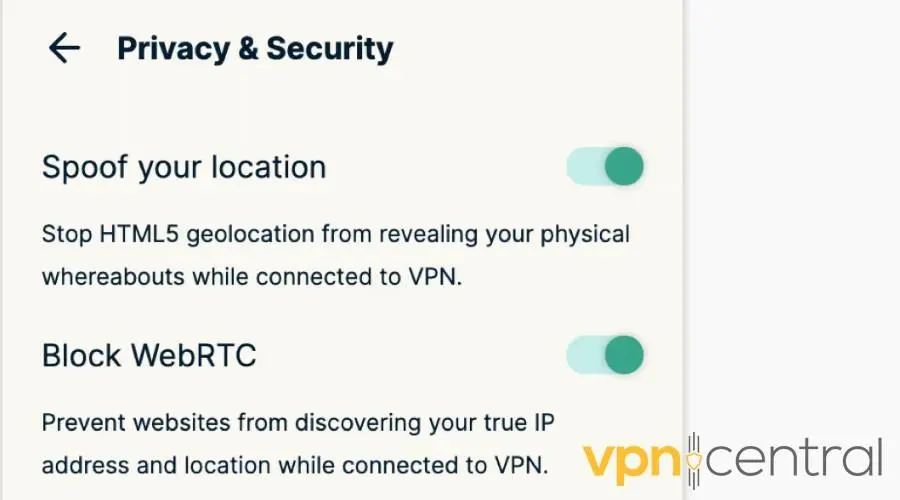 It also offers consistently fast streaming speeds. And its apps for desktop and mobile are light and easy to use alongside Stremio.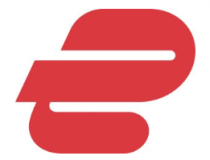 ExpressVPN
Enjoy a fast and uninterrupted connection to Stremio with this high-performing VPN.
2. CyberGhost – optimized streaming performance
We love CyberGhost for Stremio because of its reliable streaming performance. Not only is it generally fast, but it also has over 100 optimized servers for specific streaming services across the world.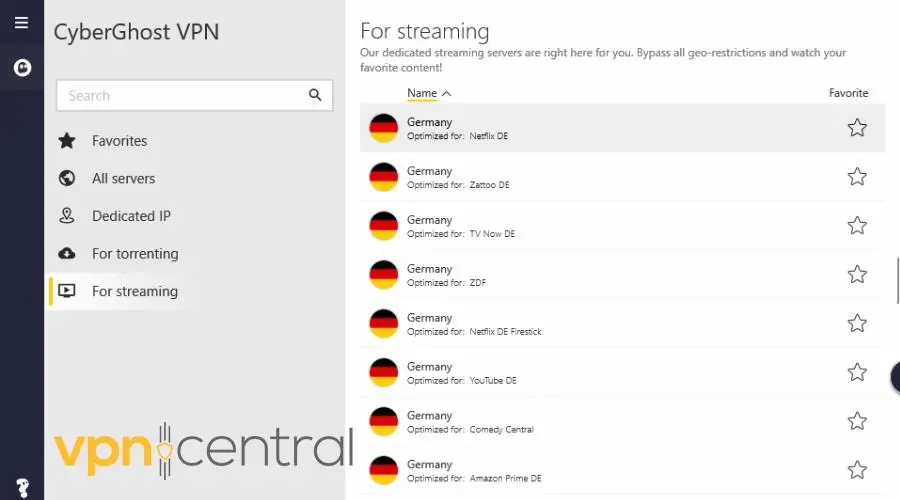 Let's say you're in the US but want to access Netflix Germany on Stremio. You can go to the streaming category in the CyberGhost app and scroll to find German Netflix. There's even a second version for the server, which uses Amazon Fire!
CyberGhost also has great leak prevention, and you can claim a dedicated IP. This ensures you won't fall victim to a server getting blacklisted because only you have access to the IP.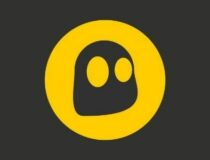 CyberGhost
Enjoy the best video quality thanks to CyberGhost's streaming-optimized servers.
3. NordVPN — highest number of servers
NordVPN has a lot going for it. With over 5,500 servers, most locations have multiple options to choose from. So, if one stops working, there's another 'round the corner.
Streaming speeds are consistently over 100Mbps, and it supports 6 simultaneous device connections. I.e., you can easily watch a show on Stremio while someone else uses the VPN for gaming.
To top it off, NordVPN has a strong focus on security and privacy, with extra features like ad blocking and malware protection. You can even monitor your personal details for identity theft on the dark web.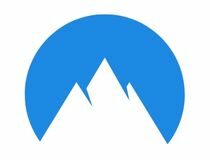 NordVPN
Have your pick of international servers and enjoy Stremio on all your devices with NordVPN.
Wrap up
Stremio not working with VPN services can be frustrating when you want to access content from other regions.
However, by following the fixes above, you'll prevent your location from leaking and avoid other technical problems.
We hope our guide has helped you go back to smooth, unrestricted streaming!
FAQ
Do I need a VPN to watch Stremio?
A VPN isn't required to watch Stremio. But if you don't use one, you're restricted to individual add-ons available in your region.
I.e., If you wish to unblock international Netflix libraries or streaming services only available in different countries, you need a VPN with the relevant server locations.
How do I add a VPN to Stremio?
Stremio is a desktop and mobile app, which you can use on Windows, macOS, Linux, and Android. It's also available on iOS with limited features.
The best way to use a VPN alongside it is to download a VPN app to the devices where you watch Stremio. Simply launch the VPN app, pick a location for the content you want to watch, then launch the streaming app.
Alternatively, you can configure VPNs on certain routers. Any device on the network, including those using Stremio, will connect through the VPN.
Each VPN provider has their own router compatibility and settings.
Why is my Stremio app not working?
Common reasons why your Stremio app might stop working include:
Using an old or unsupported version.
Windows Firewall blocking the connection.
Your antivirus software is blocking the app.
An individual add-on needs to be fixed.