Telegram users in countries like Iran and Pakistan need a VPN to access the service as a result of the ban placed on it.
While VPNs are generally effective at bypassing internet censorship and unblocking websites, some users have reported that they have difficulty using Telegram while connected to a VPN.
In this article, we will explore the reasons why Telegram may not be working with your VPN and provide some solutions for overcoming this issue.
Why is Telegram not working with VPN?
Slow internet connection
Caches and cookies exposing your location
Overloaded VPN server
Connecting to a server from a banned country
How to fix Telegram not working with VPN
The following guidelines will help you use Telegram with a VPN from anywhere without any issues.
1. Change the VPN server location
It's possible you're on a banned server. Telegram is used by thousands of people and some may have the same VPN as you.
It should come as no surprise that some of them get banned from the app, and if their VPN IP is associated with their identity, no one using that same IP will be able to access Telegram.
Launch your VPN app.
From the main UI, expand the server list. It's typically under VPN Locations or Servers.
Choose a server from a country where Telegram is allowed.

Log in to Telegram now.
If you keep having problems, check our second solution to make sure you don't send out conflicting traffic information to Telegram.
2. Clear cookies and cache
Another possible reason why your VPN is not working with Telegram is the usage data stored in the app. If you ever used Telegram without a VPN, it may have registered information based on your real IP address.
So even if your VPN is connected, the information already registered by cookies can interfere with that.
Clearing your cache will remove all previous usage data which should get your VPN to work.
How to clear Telegram cache on iPhone
Open the settings app and tap on General.
Tap on the iPhone storage, then choose Telegram from the list.
Tap on the Offload app.
Confirm and wait for the process to end.
How to clear Telegram cache on Android
Open your settings app and tap on Apps.
On the Applications list, search and open the Telegram app.
Tap on the Storage option. Select Clear Cache.
Those of you using the Telegram web app should clear your browser cache and cookies.
How to clear browser cookies
Click on the three dots icon at the top right corner of the browser screen.
Scroll down to Settings. Click on Privacy and Security.
Select Clear browsing data.
Choose All time as the Time range. Check all the boxes.
Click on Clear data.
We use Chrome here, but the steps are very similar for most browsers including Brave, Mozilla Firefox, Opera, and Microsoft Edge.
3. Try a better VPN
If all else fails and your VPN still is not working with Telegram, consider using a better client.
Countries with strict regulations against Telegram require highly advanced VPNs with a large pool of servers. The good news is, no ISP nor any app can ban a VPN service entirely.
So using a VPN with thousands of server options such as NordVPN should help you fix the issue:
Sign up and download NordVPN to your device.
Launch the app. Log in with your credentials.
Choose a server in any location of your choice.
Connect to Telegram.
NordVPN has 5400 servers in 59 countries, covering a lot of areas where Telegram works without restriction.
You can connect to Telegram from any device and never worry about it not working.
That's because NordVPN is compatible with all major operating systems, including iOS, Android, PCs, and macOS.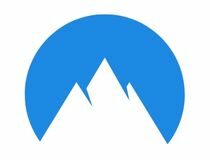 NordVPN
Connect to Telegram securely using this fast and reliable VPN!
Telegram banned countries
Currently, Telegram is banned in Bahrain, Belarus (not completely banned but highly monitored), China, Cuba, Germany (certain channels), Hong Kong, India, Indonesia, Iran, Pakistan, and Thailand.
The app was also temporarily banned in Azerbaijan between September and November 2020. The ban followed a governmental order that blocked other social media apps like Whatsapp and Facebook.
A similar situation occurred d in Brazil as some channels seemed to be involved in illegal activities.
Final takeaway
In conclusion, there are several reasons why Telegram cannot connect to your VPN. This includes problems with the VPN configuration or with the VPN servers.
If you have experience getting your VPN to work with Telegram, you can test different servers and VPN providers. The solutions in this article should help you get back in touch with your friends on the app.