TiviMate offers a wide range of music and video entertainment.
The IPTV service platform serves a global audience, creating occasional accessibility and streaming experience complaints.
The issue can be caused by a wide range of culprits, as you will learn below. Luckily, in most cases, the problem is rather easy to fix if you follow the correct instructions.
We comprised step-by-step guidelines to help you with the problem and offer our recommendations on what tools to use if you need specialized help.
Why is TiviMate not working?
Several reasons can cause TiviMate not to work with your VPN client. Issues could emerge from your internet service provider or your device setup.
That's why TiviMate not working on Firestick, Android TV, Nvidia Shield, PC, or other devices, is generally caused by similar culprits and not device-specific.
TiviMate not working is an issue that affects many users of the platform. The problem oftentimes rises from connectivity issues that have an impact on all sorts of TiviMate-compatible devices.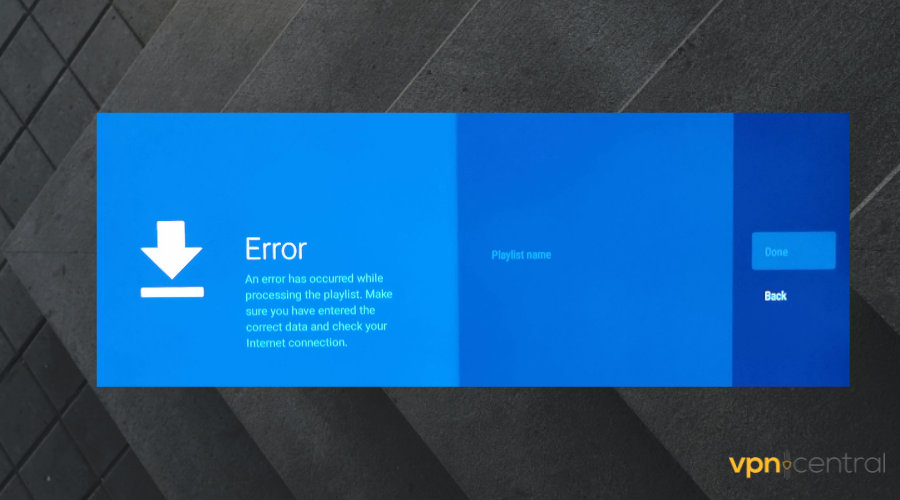 On the other hand, if TiviMate is restricted in your region, you will get error messages and be unable to access the service. VPNs will solve this puzzle easily. Let's look at some possible reasons TiviMate may not be working with your VPN
Wi-Fi Connection issue
Choosing a geo-blocked VPN server
Router blocking IPTV URL
Storage Issue
Incompatibility issuess
Many users complain that TiviMate is not working after the update, in which case it's possible you will need to reconfigure your settings. This happens both if you update the app or your operating system with your app installed.
If TiviMate is not loading channels or not working at all on your device, you need to check your Internet configuration and make sure there are no incompatibility issues. See below what to do.
How do you get TiviMate to work?
We look at solutions to fixing the issue of TiviMate not working. There are multiple approaches to this and the first is to have a reliable VPN client. Let's delve into the solutions:
1. Use a VPN
It is important to use a reliable VPN that offers thousands of strong and fast servers. For example, we always recommend Private Internet Access because of its strong servers and lag-free nature.
PIA VPN, for example, has over 30,000 servers across 84 countries.
These servers represent different locations across the world and are strong. It is possible that TiviMate is restricted in your region or the location you picked on your VPN.
Get a PIA VPN subscription and download the app. Log in with your credentials.
Select a server button to access the list of available global servers.
Select a Server.

Ensure a connection to the server is established and open the TiviMate app.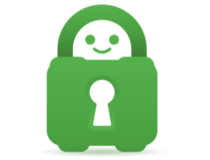 Private Internet Access
Make TiviMate work by improving your connection with PIA VPN!
2. Restart the TiviMate app
Restarting the app gets rid of bugs and unnecessary temp data that accumulate over time. We recommend you close your app and restart the device you use TiviMate on as well.
Close the TiviMate app.
Restart your device.
Connect to the Internet.
Open the TiviMate app again.
3. Clear Data and Cache
Another possible cause of TiviMate not working could be storage capacity. TiviMate requires considerable storage to store data and cache.
Open the Settings panel.
Select Apps.
Scroll down to TiviMate.
Select it.
Tap the Clear cache option.
4. Check WiFi Connection
It can be funny, but TiviMate not working maybe due to WiFi configurations. Misconfiguration can block streaming platforms from working.
You should try checking your WiFi configuration or connecting to another WiFi to be certain.
If you are on a PC, we recommend trying to connect using an Ethernet cable and see if the issue persists. Try accessing other apps as well and contact your ISP if you keep having problems.
5. Update TiViMate
Open the Google Play store.
Click on the profile icon.
Select Manage apps.
Go to Apps with an update available.
See if TiviMate is on the list and select Update.
TiviMate not working is often times caused by problems with your network, but there are other things that can have an impact on the app.
Make sure you always keep it up to date and free up memory space for great functionality for all your apps, including TiviMate.
Try our solutions to get TiviMate working and have a safe, fast and secure online streaming experience.