IPTV is a great way to watch TV channels and other content over the internet. It saves money compared to traditional cable and has much more to offer if you know where to look.
So, you're wondering: Do I need a VPN for IPTV?
It's a good option if you want to access as much content as possible without geo-restrictions, ISP throttling, or the risk of being tracked.
Here's everything you need to know:
What is IPTV and how does it work?
IPTV (Internet Protocol Television) is a digital television broadcasting protocol that delivers TV content and multimedia streams over an internet connection instead of traditional broadcast methods like satellite or cable.
It allows users to watch television channels, on-demand content, and live events using their internet connection and compatible devices, such as smart TVs, smartphones, or IPTV boxes.
There's sometimes confusion about IPTV because it's often associated with illegal streams and unofficial hardware.
However, any online streaming service is by definition IPTV. This includes Netflix, Disney+, Hulu, BBC iPlayer in the UK, Fubo for soccer, and Bell/Fibe in Canada.
Over time, most official services have stopped using the term IPTV.
Currently, it's more commonly used to describe unofficial services that pool together many different free and paid TV channels, sports, and other streams into one cheap or free platform.
Similarly, with certain IPTV software and hardware, individuals can mix and match their own content sources for easy viewing.
Do you need a VPN for IPTV?
You don't necessarily need a VPN for IPTV, but it'll certainly be useful if you want to:
Bypass geo-restrictions
If your IPTV channels are from legitimate sources, they might be restricted by region or have different libraries for different places. I.e., the US Netflix library is different from the UK one.
Using a VPN can change your visible IP address, which is tied to your geographic location. Simply choose a VPN server in the location of the content you wish to unblock.
Prevent ISP throttling or content filters
Most ISPs won't admit it, but it's not uncommon for them to slow down your internet speed for high-bandwidth activities like streaming and IPTV. This results in buffering and other problems loading content.
Since a VPN encrypts your internet activity, the ISP can no longer identify the traffic source and therefore cannot throttle speeds.
Due to court orders, some ISPs also block popular unofficial IPTV services. A VPN prevents your ISP from knowing what you access, so you can bypass content filters.
Stabilize your connection
Both official and unofficial IPTV services are often aimed at users in certain regions of the world. Therefore, they can be slow or unstable to access from faraway regions, even if you aren't blocked.
This is because the server infrastructure is optimized to cater to those geographically closer.
If you which one, you can use a VPN to switch to the target region. This creates a more stable connection between the IPTV source and the VPN server. In turn, the data travels to you faster.
Boost privacy
Every so often there'll be a crackdown on unlicensed IPTV services and users may be sent warning letters. While it's extremely rare for an individual to face legal consequences for streaming, a VPN is a great way to protect your identity when using IPTV.
Not only does it prevent real-time tracking of your internet activity, but a good VPN provider will also have a strict no-logs policy, which means it won't record and keep any of your personal data.
However, this may not prevent some of your data from being held by the IPTV service. E.g., if you subscribe to a service that has your billing info.
Is IPTV legal?
The legality of IPTV services can vary depending on the specific circumstances and the content being accessed.
Here are some key points to consider:
Legitimate IPTV services
There are legal IPTV services available that operate within the framework of copyright laws. These platforms obtain proper licenses and agreements with content providers, allowing them to distribute their channels and content legally.
Although many don't always brand themselves as IPTV, streaming services like YouTube TV, fuboTV, and Sling technically fall within the IPTV category.
That's because they provide multiple channels over the internet. Even single libraries like Netflix can be classed as IPTV.
Unlicensed IPTV services
On the other hand, there are unlicensed IPTV services that provide access to copyrighted content without the necessary permissions or licenses.
These platforms often offer a wide range of channels, including premium and pay-per-view content, at a significantly lower cost or even for free.
Furthermore, tech-savvy individuals may source their own licensed and unlicensed content and pool the channels together using IPTV software.
It's legal to use IPTV technology like Kodi, Smarters, and Plex.
However, using them to access copyrighted content through unlicensed IPTV services is generally considered copyright infringement and illegal in many countries.
Is IPTV safe?
Yes, IPTV is generally safe for individuals. Even those who watch unlicensed content are rarely targeted by copyright holders or law enforcement.
In a handful of high-profile cases that involved users paying unlicensed providers, some have been warned that what they're doing is illegal. Nonetheless, only the service providers have faced proper legal consequences.
When weighing up the safety of unlicensed IPTV, you should consider the following:
Is it a free service or are you paying a subscription? Copyright holders are more likely to target services that are making profits from their content.
Does the IPTV service collect profile or billing information and do they have a no-logs policy?
Using a VPN and limiting what personal information, if any, you share with the IPTV service is a safer approach.
Do I need a VPN for IPTV in Canada?
You need a VPN for IPTV in Canada if you use unverified services because there have been several instances of IP addresses being tracked.
Using a VPN will hide your real IP and protect your identity. It'll also prevent any throttling or restrictions imposed by Canadian ISPs.
You don't need a VPN if you're only accessing official services like Bell's Fibe service or streaming platforms like Netflix. But even then, a VPN is still a good idea for privacy and content restrictions.
Do I need a VPN for IPTV in the UK?
You should use a VPN for IPTV in the UK, as there have been several high-profile crackdowns on IPTV use. This includes copyright holders shutting down popular football services and ISPs blocking and throttling streams.
A VPN will help protect your identity and bypass any restrictions imposed by UK ISPs.
You don't need a VPN for IPTV in the UK if all you watch is official services like BBC iPlayer or Freeview Play. However, it can still be beneficial for bypassing geo-restrictions for Netflix and other streaming platforms.
Best VPNs for IPTV
The best VPNs for IPTV offer fast speeds to prevent buffering and lots of servers, so you never face geo-restrictions.
It's important to check that the VPN provider is compatible with your chosen streaming device, especially if you're using a box or FireStick for IPTV.
Having tested the leading VPNs with IPTV, here are the most reliable options:
1. ExpressVPN – Best VPN for IPTV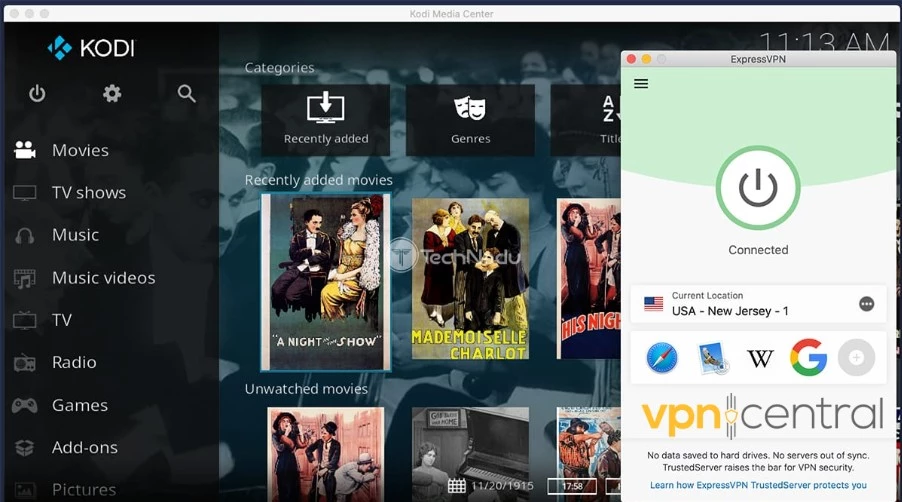 ExpressVPN is one of the most versatile VPN solutions, which makes it perfect for the multitude of IPTV platforms. It has dedicated apps for Android, Fire TV, Chrome, Windows, Linux, iOS, and macOS. You can also configure it at the router level.
All you have to do is install the relevant app, connect to the server of your choosing, and sign into your IPTV streaming service.
With very fast streaming speeds and over 3,000 servers across 94 countries, it supports any IPTV content from around the world without buffering or access issues. What's more, there are no bandwidth restrictions on up to 5 devices.
ExpressVPN is also known for its advanced leak prevention, so you never have to fear you'll expose your real IP address.
Pros:
Dedicated apps for streaming devices
Among the fastest services on the market
Router support
Cons:
No streaming-optimized servers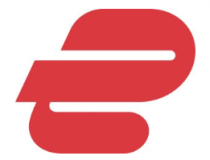 ExpressVPN
Enjoy a high-quality combination of security and performance with ExpressVPN.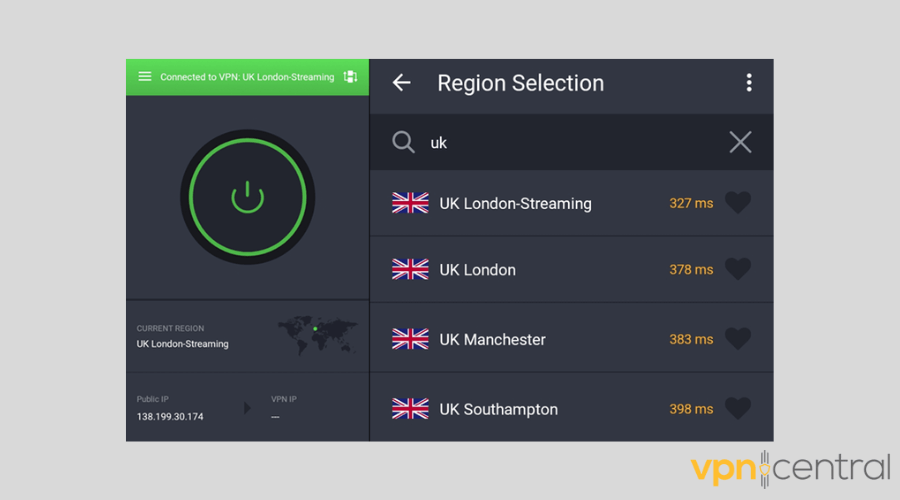 Private Internet Access recently upgraded to allow unlimited device connections. This is ideal if you have a large home network with lots of users watching IPTV and you don't want to face buffering or device limits.
PIA also has an extensive collection of apps, including FireStick and Smart TVs, that allow watching IPTV. This is on top of the expected desktop and mobile apps.
As far as servers go, it has thousands of choices in 84 countries, so you can always find the best option for what you want to watch. You can also benefit from the 10 Gbps network, allowing you to stream IPTV in 4K quite easily.
Other top features include a no-logs policy, strong leak prevention, and router support for your whole network.
Pros:
Large server fleet
Unlimited device connections
10 Gbps network
Cons:
Apps can sometimes feel clunky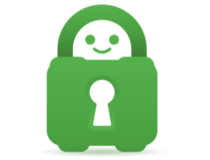 Private Internet Access
Enjoy buffering-free streaming on all your devices with this fast and reliable VPN.
3. CyberGhost – Optimized streaming servers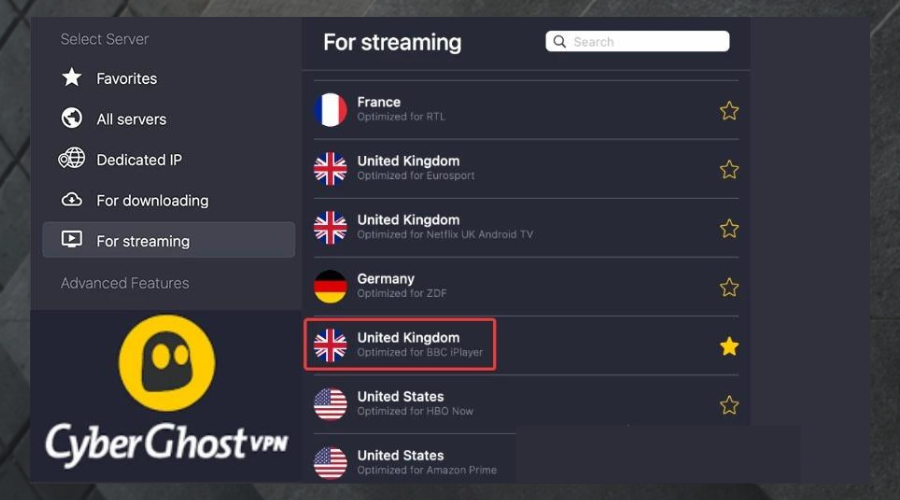 The robust server network from CyberGhost has 9000+ servers across 91 countries, including options in the United States, Africa, Asia, and Europe.
It further stands out with optimized streaming servers for IPTV platforms like Hulu, Sling TV, FuboTV, YouTube TV, and more. While its standard servers are more than capable of handling streaming, these provide a faster and even more stable experience.
The CyberGhost app is available on desktop and mobile, as well as Smart TVs you might use for IPTV. This includes Fire TV, Roku, Apple TV, and Samsung. Simply go to the TV's app store and search for CyberGhost.
Regardless of why you want a VPN for your IPTV, CyberGhost offers all-around excellent performance.
Pros:
Fast 10 Gbps server network
Genuine no-logs policy
Connect up to 7 devices simultaneously
Cons:
Split tunneling only for Android apps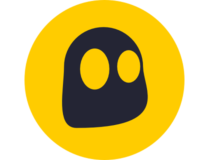 CyberGhost
Benefit from streaming-optimized servers and easily bypass geo-restrictions with CyberGhost.
Summary
So, if you're wondering, do I need a VPN for IPTV? It's the safest option to avoid throttling, blocked content, and any tracking of your IP address.
We can highly recommend it, if you wish to use unofficial IPTV sites or to unlock international content.
FAQ
Does a VPN help with buffering?
A VPN can help with buffering on IPTV and other streaming technologies in two ways.

Firstly, if the source is located in one region and you're in another faraway location, the connection might be unstable.

Choosing a VPN server in the same region, can stabilize the connection and reduce buffering.

Secondly, a VPN can also help if your ISP is throttling streaming speeds. This is because when the VPN is on, the ISP can no longer recognize the source of the traffic.
Is KODI safe without VPN?
KODI is simply a platform that can manage IPTV content. On its own, KODI is safe without a VPN.

However, if you use it to watch unlicensed content, there's a risk that your real IP address might be logged somewhere.

Using a VPN can prevent this from happening.
How do I add VPN to IPTV?
Here's how to add a VPN to IPTV depending on your software, device, and setup:

1. Router Level – Configure the VPN on a compatible router to apply it to your entire network, including IPTV.

2. Android IPTV Box – Download and configure the VPN provider's app for Android and run it in the background when using IPTV. This includes NVIDIA Shield, which is Android based.

3. Amazon FireStick – Download and configure the VPN provider's app for Fire TV and run it in the background when using IPTV.

4. KODI – Install the relevant VPN app on the device that controls your KODI, or use a VPN add-on within the KODI interface.

5. Android/iOS App – Download and configure the VPN provider's app for Android or iOS. This will now work alongside any IPTV app you use on your mobile device.
Why does IPTV not work with VPN?
If your VPN is not working with IPTV. E.g., content is still being blocked or you can't get around geo-restrictions, you should first try changing the VPN server.

Occasionally a popular server will become known to ISPs or streaming services and get blocked. Fortunately, good VPNs offer multiple servers within the same region.

Other things to check:

1. Sign out of your IPTV service and connect to the VPN before signing back in.
2. Reset the network settings within the IPTV app.
3. Check that you are not split tunneling or otherwise excluding the IPTV platform from the VPN connection.
4. Always use a reputable premium VPN provider as free VPNs can be congested or banned.
---