An IPTV box can unlock hundreds, if not thousands of TV channels and streaming apps from across the world.
However, a lot of these use geo-blocking to distribute different content to different regions.
The best solution is to use a VPN service to spoof your geo-location and enjoy the highest streaming quality and speed.
Does VPN improve your IPTV experience?
Not only will a good VPN provider let you unblock any region-locked content on your IPTV box, but it can also improve speeds.
That's especially true if your ISP slows down streaming as part of its fair use policy. Many ISPs also directly target IPTV traffic due to the legal gray area surrounding certain boxes.
Since a VPN encrypts your connection, ISPs can't track your activity or automatically determine the type of traffic. Some even make streaming appear like regular web browsing.
Furthermore, connecting to a server closest to the channel you want to watch can be more stable than your regular connection.
Ultimately, if you want access to all content worldwide with no speed throttling, a VPN is the ideal IPTV solution.
The 5 best VPN services for an IPTV box
We looked at the leading VPN providers to see which offer the best performance for IPTV boxes.
Bypassing geo-blocking, speed, price, and ease of use were all put to the test.
1. ExpressVPN — overall best performance with IPTV
ExpressVPN takes the top spot due to its raw performance.
It has servers in 94 countries, so you'll never run into geo-restrictions if you choose the correct location. And you get high-grade encryption and advanced leak protection.
Moreover, ExpressVPN consistently ranks among the fastest VPNs for streaming. This means up to 4K quality and limited buffering.
Nonetheless, if you do run into speed issues or can't install the app on your box, ExpressVPN's MediaStreamer tool drops the encryption and uses smart DNS instead.
We recommend this if you have no issues with your ISP or privacy but still wish to bypass IPTV geo-restrictions.
ExpressVPN has plans for $12.95/mo, $9.99/mo if paying for 6-months in advance, or $8.32/mo for a year upfront.
Pros:
The fastest and most consistent speeds.
Stable servers in 94 different countries.
Preconfigured routers available.
Cons:
No free trial.
Not the cheapest.
Only 5 simultaneous connections.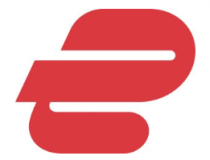 ExpressVPN
Bypass IPTV geo-restrictions and enjoy the highest streaming quality with this VPN's fast and reliable service.
2. CyberGhost – excellent discount plans
CyberGhost isn't far behind ExpressVPN when it comes to speed and performance.
It has 6,400 fast servers in 90 countries, so you can always find a location to bypass geo-blocking.
CyberGhost is designed for streaming, with fast protocols like WireGuard and IKEv2. Smart DNS is also available when you don't need extra encryption on your VPN IPTV box.
It even has optimized servers for certain channels. Just go to the "For streaming" tab and browse accordingly.
CyberGhost stands out further with its excellent discount plans.
But first, you get a 24-hour free trial. So, if it does the job, you can confidently choose its $6.99/mo plan at a 6-month commitment or $2.03/mo for two years upfront.
However, a standard monthly plan is quite expensive at $12.99.
The long-term plans come with a 45-day money-back guarantee. So, you'll be safe if you change your mind or performance drops in this period.
Pros:
Best discounts for long-term commitments.
Smart DNS for Smart TVs.
Optimized servers for IPTV channels.
Cons:
Expensive monthly plan.
No OpenVPN for Mac or iOS devices.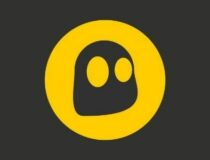 CyberGhost
Enjoy the best discounts and access a global network of IPTV-optimized servers!
We recommend PIA VPN for IPTV users who want to unblock channels and streaming libraries in the United States.
It has servers in all 50-states, unlocking access right down to regional news and sports.
Besides having one of the largest selections of servers state-side, its network also covers over 80 other countries, which is perfect for worldwide IPTV content.
Buffering is never an issue thanks to unlimited bandwidth and a 10 Gbps network architecture. However, it doesn't perform quite as well as ExpressVPN or CyberGhost.
PIA supports routers, Smart TVs, and Android devices, so you can connect to any IPTV box.
It's also one of the better-priced VPNs. The standard monthly cost is $11.95/mo, while a yearly commitment works out to $3.33/mo.
Similar to CyberGhost, it has a $2.03/mo plan, but you'll need to commit for three years instead of two.
All subscriptions come with a 30-day money-back guarantee, and the Android app has a 7-day free trial, which is viable for some IPTV boxes.
Pros:
Smart DNS for streaming performance.
Ideal for regional US channels.
10 devices and unlimited bandwidth
Cons:
Not the fastest option.
Buggy split tunneling feature.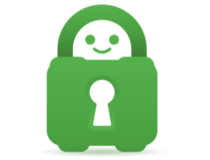 Private Internet Access
Say goodbye to all geo-restrictions and enjoy unlimited bandwidth by connecting to PIA's robust global network.
4. Surfshark – unlimited streaming connections
If you want more than one VPN IPTV box or have lots of other devices on the network, Surfshark has your back with unlimited connections.
It has consistent speeds of over 70 Mbps, so those with fast broadband or fiber won't experience significant speed drops and can easily stream beyond standard HD.
It also supports 100 countries, so you can unblock channels and apps regardless of geo-restrictions.
The best way to get Surfshark running efficiently with IPTV is to install it at the router level. It provides its own DNS servers but also supports the use of OpenDNS if your ISP targets VPNs and IPTV.
A monthly plan costs $12.95, while a 12-month commitment is $3.99/mo. The two-year subscription will set you back $2.05 per month.
Pros:
Over 100 countries.
Unlimited connections.
10 devices and unlimited bandwidth.
Cons:
Has failed IPTV with boxes not using VPN routers.
Expensive monthly plan.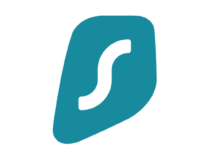 Surfshark
Enjoy the best viewing quality and stream without limits on all your devices!
5. ProtonVPN – hides streaming traffic
ProtonVPN is the perfect solution for heavy-handed ISPs that throttle streaming traffic or target IPTV boxes.
It uses both WireGuard and its own Stealth protocol to make all traffic appear like regular https browsing.
This doesn't make it the fastest, but it's among the most secure. Plus, as long as you aren't doing too much at once, the streaming performance is still there. It'll let you connect up to 10 devices with unlimited bandwidth.
Moreover, you can install Proton's Android app directly on Android-based IPTV boxes.
ProtonVPN is also one of the few providers with a free-forever plan. You don't get the extra protection or access to every server, but it'll still unlock IPTV content in the United States, Netherlands, and Japan.
It has the cheapest monthly plan of $9.99, while one year is the equivalent of $5.99/mo, and two years is $4.99/mo.
Pros:
Stealth protocol hides all streaming traffic.
Only $9.99/mo
10 devices and unlimited bandwidth.
Cons:
Only 64 countries covered.
Not the fastest option.
Free plan only viable in 3 countries.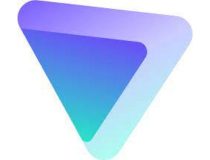 ProtonVPN
Hide your traffic and avoid IPS throttling for the best streaming experience with this VPN's affordable subscriptions.
How to enable a VPN on an IPTV box?
There are different ways to do that, depending on the provider and your device's operating system.
VPN Router – Use your VPN at the router level and your IPTV box will automatically connect to your network via the VPN settings you've configured. If you are having problems with it, check out this guide.
Smarters App – Smarters is an app for IPTVs with VPN settings built-in. It lets you use your VPN provider's OpenVPN credentials to get connected.
Smart TV App – You can often find VPNs with dedicated Smart TV apps via the app search function on your IPTV box. If you use the box in conjunction with a Smart TV, you can set up the VPN on the TV while using the box.
Android App – Many IPTV boxes run on Android, and some let you use a VPN app via the box itself.
Browser Extension – Android-based IPTV boxes can also make use of VPN browser extensions if you install the corresponding web browser apps.
Wrap up
With the use of a VPN, IPTV box streaming unlocks the broadest selection of content in the world.
The 5 VPN providers above excel in different areas, but all provide great speeds, global coverage, and hide traffic from your ISP.
There's never been a better time to ditch traditional television!