Virtual routers are handy if you want to share your WiFi connection with multiple devices, but they may not work with VPN.
When it happens, your connection speed will drop, or you won't be able to connect any device to your virtual router.
To fix it, you have to figure out what's causing the problem in the first place.
Most times it's a matter of improper configurations. Luckily for you, you found several reasons why it happens and how to fix it, so keep reading.
Why is your VPN having issues with the virtual router?
Below are the most common causes for this issue:
Misconfigurations

Unsupported VPN protocols
The server you picked is down or slow
How to fix a virtual router when it's not working with a VPN?
There are several troubleshooting steps you can try. Here are three possible fixes:
Change the VPN server

Sometimes you're just out of luck and pick an overloaded VPN server or one that is currently in downtime.
This is one of the most common reasons why your virtual router isn't working, and you just have to switch servers:
Launch your VPN app.
Click on your current location to expand the server list.

Select the server and connect.

Once connected, check if the issue is resolved. If not, try another server until you find one that works. 

Switch to a different VPN protocol

Out-of-date VPN protocols may not be able to work properly with your virtual router. This is why you may not be able to share your connection.
For the best experience with VPN, we always recommend using reliable and modern tunneling protocols, such as OpenVPN or Wireguard.
Most VPN apps let you switch between protocols from settings:
Open your VPN app.
Click on the gear icon to go to Options.

Go to VPN protocol. 

Select OpenVPN – TCP from the list.

Select Change Anyway from the popup.

Now check your virtual router configuration and see if you can connect other devices to it.

Configure your virtual router with a better VPN

Now, if you keep having the same problem even after trying to troubleshoot, it's time to consider switching to another VPN.

One service we test a lot and doesn't seem to have errors with any type of service or configuration is ExpressVPN. It's easy to use fast and should work perfectly with your virtual router.

Here's an example of how to use it with a virtual router, by sharing your PC connection:

1. Sign up for ExpressVPN and install it on your device.
2. Go to your computer's Settings and select Mobile Hotspot.
3. Click on Share my internet connection from
4. Choose a suitable name and password for your network.
5. Go back to Settings, select Network & Internet, and click on Change adapter options.
6. Right-click on the VPN tap adapter and select Properties.
7. Click on the Sharing tab, and check the box Allow other network users to connect through this computer's internet connection.
8. Select the connection you created earlier from the drop-down menu.
9. Click on OK to save your changes.
10. Connect your device to the virtual router using the network name and password you created earlier.

11. Open the ExpressVPN software and connect to a server. Your PC and all devices connected are now routed through VPN.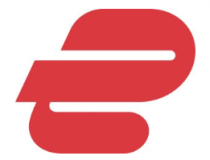 ExpressVPN
Upgrade to ExpressVPN to seamlessly share your connection to as many devices as needed!
Wrap up
By changing your VPN provider, adding a VPN to your router, or changing your server location, you can fix your virtual router not working with VPN and connect any device you want.