Abu Dhabi is a dense and well-developed city in the United Arab Emirates (UAE). It is also the capital of the UAE and represents a part of the country with beautiful tourist locations.
If you live there or decided to relocate or simply take a vacation in Abu Dhabi and wonder what are the best options in terms of cybersecurity tools for that area, we god you covered.
In this article, we will focus on VPNs. They are essential tools for those of you that want to bypass geo-blocks and access international platforms from Abu Dhabi.
We will let you know how to properly configure a VPN to keep you hidden online, plus give you information about the laws and regulations that concern VPN usage in UAE and Abu Dhabi.
Is VPN allowed in Abu Dhabi?
The use of VPN is fully legal and widely used in Abu Dhabi by schools, companies, banks, institutions, and establishments.
Even though the government does not stop the use of VPNs in this city, it is obviously against the law to use them for fraudulent activities.
The government arrest offenders of this law, make them serve jail term as well as pay a huge fine.
UAE's laws regarding the usage of VPN
UAE has a strict law against VPN users that take advantage of their online anonymity to steal data or fraud people.
Article 1 of UAE amended Federal Law No. 12 of 2016 states that:
A punishment of temporary imprisonment and and a fine of not less than AED 500,000 and not more that AED 2,000,000 or either of these two penalties, shall be imposed on whoever uses a fraudulent computer network protocol address by using a false address or a third-party address or by any other means for the purpose of committing a crime or preventing its discovery.
This means that you can use VPN anywhere in Abu Dhabi as long as you are not using it to commit crimes.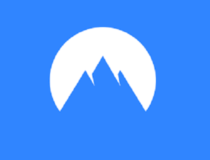 Is NordVPN banned in UAE?
The UAE government has restricted some VPN solutions from operating in the whole emirates in the past months.
NordVPN is not one such VPN as it operates at full capacity in the UAE. It is also one of the most used VPNs in the city thanks to its standard protocols and no-logs policy.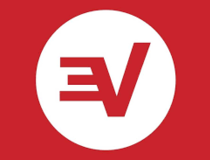 Does ExpressVPN work in Abu Dhabi?
Yes. ExpressVPN works well in Abu Dhabi, without any official regulations restricting or banning this up-to-standard VPN service.
ExpressVPN has proven itself worthy and so the Abu Dhabi government trusts its operation. This has made it one of the top VPNs used in the city.
What to look for in a VPN for Abu Dhabi
There are several main features to look out for when using VPNs in Abu Dhabi. To get the most out of your online experience while staying totally undiscovered, use a VPN with the following characteristics;
✔️ Up to standard encryption
✔️ No log policy
✔️ Fast internet connection
✔️ Many servers in diverse locations
✔️ Multiple device support
✔️ Integrated kill switch
✔️ Strong mobile support
✔️ Router support
What are the best VPNs for Abu Dhabi?
1. NordVPN – Most secure VPN with standard protocols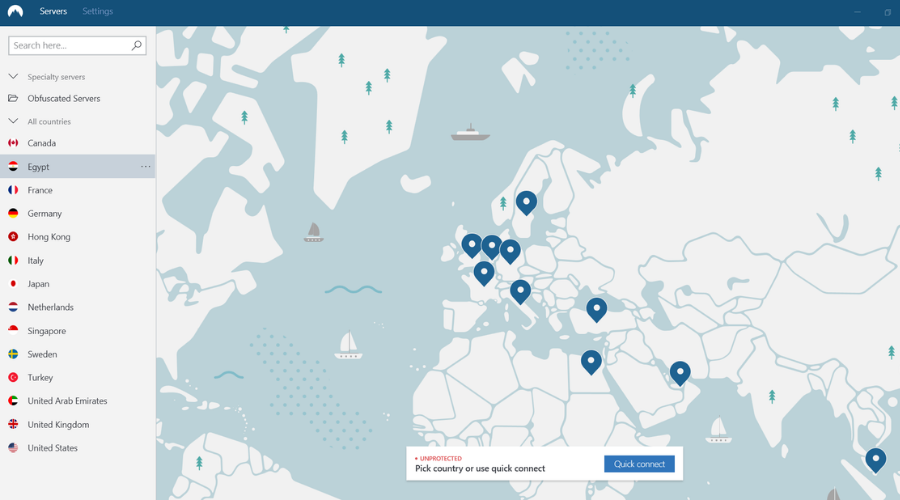 NordVPN gives users the luxury of surfing the Internet, carrying online transactions, gaming and so under a well-secured identity.
This VPN also has a strict no-log policy. This allows you to go around your business without being monitored. The powerful AES-256 bit encryption ensures you that NordVPN connections can't be tracked.
With double VPN protection and zero DNS leaks, NordVPN stops every little detail you input online from seeping out to fraudsters and hackers.
With NordVPN, you can book a flight to Abu Dhabi at a cheaper rate using the server of a more favored country.
Other worth mentioning NordVPN features include:
Split tunneling technology
Steady customer support
Kill switch
Cybersec Malware protection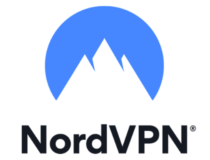 NordVPN
Secure your connection and unlock restricted content with double routing and military-grade encryption.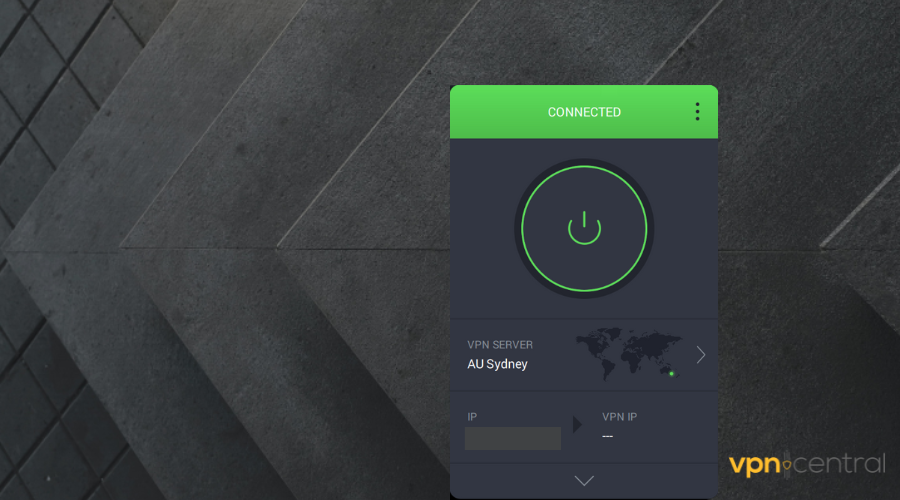 PIA is one of the most trusted VPNs in the world with 35 000+ servers around the world that allows you connect to anywhere.
Using very high-end security protocols, there is no one that can get hold of your data, let alone steal it.
PIA VPN also allows you the ease of streaming any restricted show, movie, or game from any part of the world. It's one of the best VPNs to bypass Netflix site errors and allow fast streaming from anywhere.
Other worthy attributes of PIA VPN
Absolute no log policy
Swift internet connection
Up to 10 devices support
Ads blocking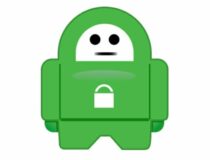 Private Internet Access
Protect your online identity and activity data and enjoy restriction-free Internet in Abu-Dhabi!
3. ExpressVPN – Strict no logging policy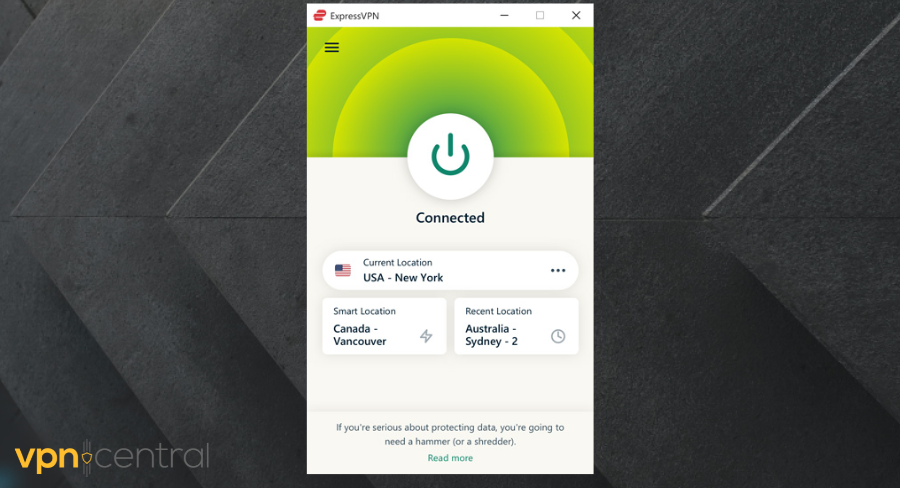 When you are in Abu Dhabi, you want to be able to connect to a VPN smoothly, despite the weather condition.
Express VPN maintains a good and secure connection in Abu-Dhabi, This VPN also gives you the liberty to enjoy anonymity online.
This VPN also has multiple servers that you can play around with and it is very compatible with a number of devices, so you can work on your laptop and also secure your mobile at the same time without losing speed.
Express VPN provides standard security protection and hides you from the government, ISP, and other cyber threats. It has advanced protocols like the open VPN and IPSec.
Other notable characteristics of Express VPN
256-bit AES encryption
Free trial for mobile
Kill switch
Split tunneling
Leak protection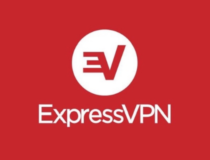 ExpressVPN
Get a speedy and secure Internet connection on any device or network, even on public Wi-Fi!
4. Surfshark – Cheap VPN with good device support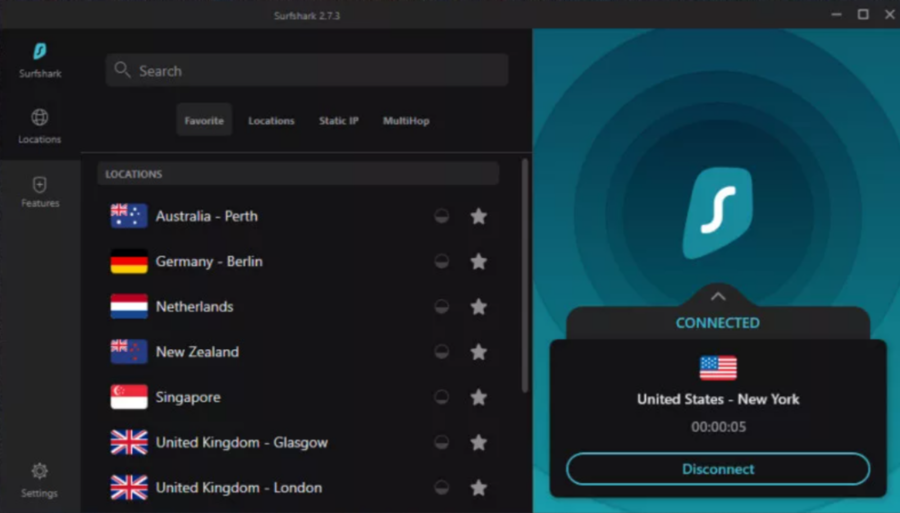 Surfshark presents you with a clean browsing experience with no phishing, data theft, and no long policy. You can relax and enjoy your vacation or stay in Abu Dhabi without getting noticed.
The standard, well-advanced protocols, and technologies embedded in Surfshark secure your IP address. You can take on a new identity without stress and fear of being hacked or scammed online.
Surfshark breaks every restriction to any application you wish to use that is not supported in Abu Dhabi. All you will have to do is find a suitable server and enjoy your online experience.
Other attractive features of Surfshark VPN
AES-256 GCM encryption
Private DNS and leak protection
No log policy
Camouflage mode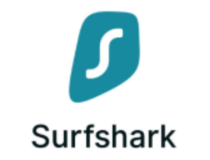 Surfshark
Route the traffic of all your devices via a secure Surfshark server for protected and private browsing in Abu Dhabi.
5. Cyberghost – Perfect protection against data theft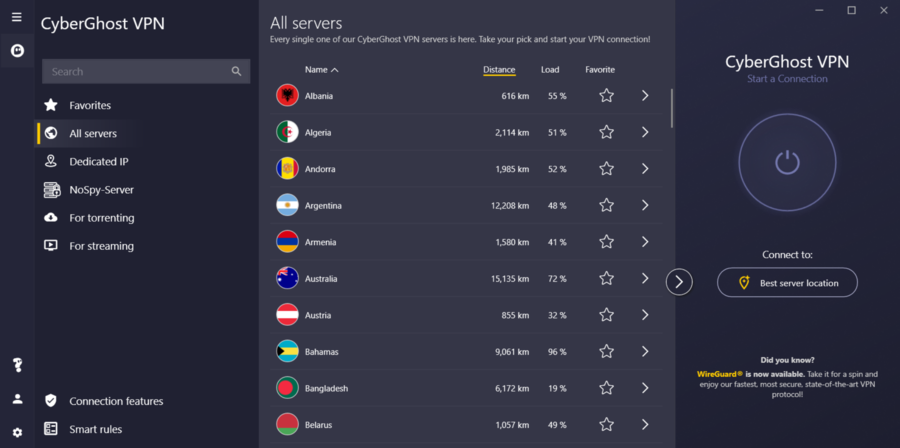 CyberGhost is one of the outstanding and reliable VPNs out there that is supported in Abu Dhabi and can be used by just anyone.
The VPN can be tested out for free because it has a free trial that includes all the premium features. It gives you total security. The encryption that backs up Cyberghost is a modern one that keeps your IP address well protected.
Cyberghost VPN has an ad-blocking feature that creates a smooth browsing experience by stopping unwanted websites from showing up.
It is also compatible with many devices and allows multiple simultaneous connections. Moreover, it has a split tunneling feature and a no-log policy. With the Cyberghost VPN, you can access geo-restricted websites and shopping applications anonymously.
Other worthy attributes of CyberGhost VPN:
Anti-DNS and IP leak
Unlimited Bandwidth
256-AES Bit encryption
Swift connection
Round customer support
Open VPN, L2TP-IPSec, and PPTP protocols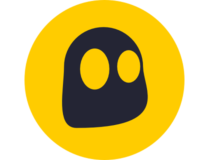 CyberGhost
Install CyberGhost on all your devices for secure, fast, and barrier-free Internet.
6. VyprVPN – fast and reliable network connection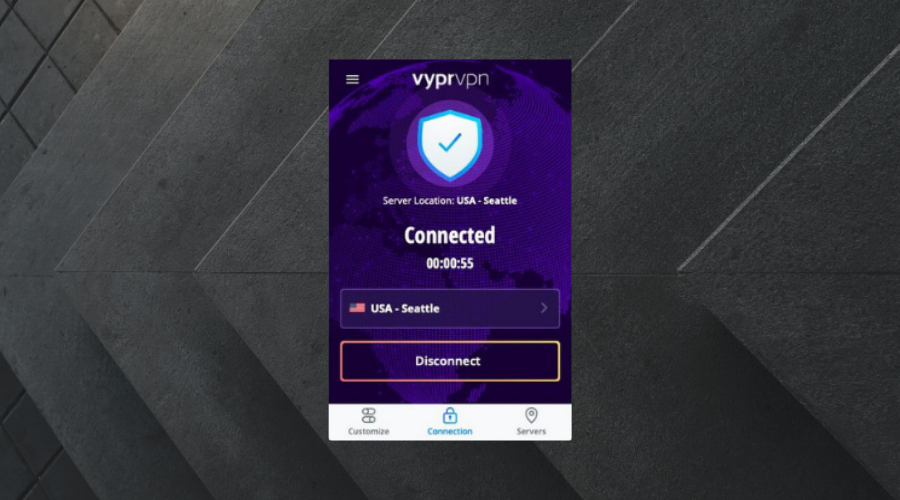 VyprVPN has been recognized as one of the fastest and most lag-free VPN solutions that keep you connected to the internet without being seen.
It has a modern user interface and can be easily operated even by a total beginner. With various servers in many locations, you can stay connected to any country of your choice.
VyprVPN requires a subscription to enjoy the full benefits but be rest assured that even the free version is filled with great benefits.
This VPN solution offers multiple device support after subscription so you and your whole family can stay connected without any glitches.
It has strong encryption and really tight protocols that provide a great security foundation. You can also enjoy a hitch-free streaming experience and shopping or banking activities.
There is a no-log policy feature that ensures no one can steal or sell your information to the government.
Other attractive features of VyprVPN:
30 devices after subscription
Anti Throttling
Kill switch
Personalized DNS
Wireguard and open VPN protocols
No log policy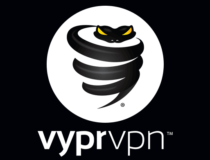 VyprVPN
Benefit from strong encryption built to prevent data leaks and any sort of cyber-attacks.
7. IpVanish VPN – Super secure and friendly interface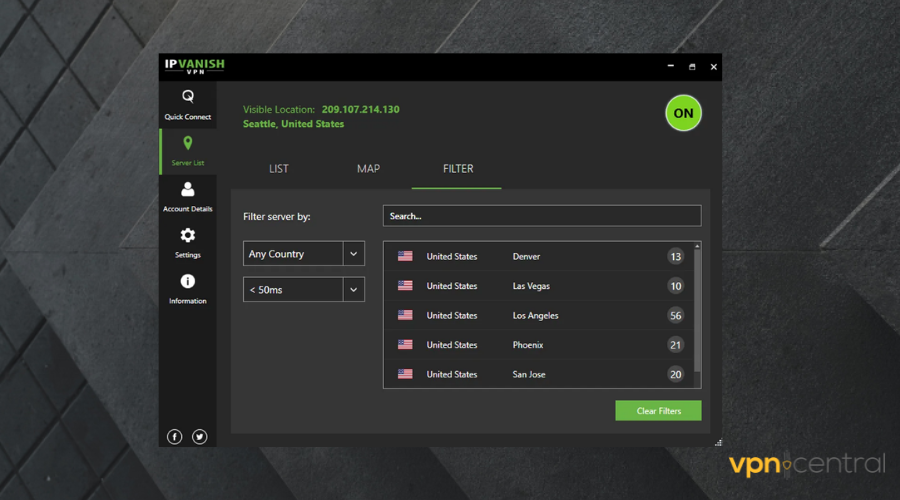 When in need of a very secure VPN solution to subscribe to, IpVanish is just the perfect VPN solution for you. It boasts good protocols like OpenVPN, Wireguard, IKEv2, IPSec, and L2TP.
IpVanish VPN guards against DNS/IP leaks and keeps your information locked in without even a trace. This VPN solution also hides your identity and also your bandwidth from your ISP, allowing you to browse the internet as much as you can.
The VPN also has a very friendly interface that can accommodate a total beginner. This VPN solution supports multiple devices like Windows, macOS, iOS, and Android.
It also supports multiple connections at the same time and is very easy to set up. It's a suitable VPN for all online endeavors, being even able to bypass strict regional blocks.
Other worthy features of IpVanish VPN:
Kill switch
Multiple connections
Quick and easy download
Split tunneling technology
No log policy
Standard encryption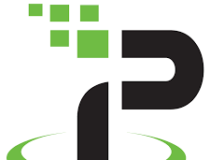 IPVanish
Watch your favorite shows, enjoy lag-free gaming and browse freely with this modern VPN client.
Which free VPN works in Abu Dhabi?
There is this need in every human to stay within budget and also cut some costs. You may be on a budget and cannot afford to pay extra money for a VPN so you are on the lookout for a free VPN.
Well, there is a couple of free VPNs that work quite all right in Abu Dhabi.
Most of these free VPNs also have a paid version but you don't have to worry as their free version also packs as many benefits.
The following VPNs operate well in Abu Dhabi and are also free:
🚨 Can police track VPN in UAE?
Police in the UAE do not have any business with you using a VPN not to think of tracking it. But in the case of you using the VPN for a dubious and shady business, then the police may come after.
Since the police cannot directly track your VPN, they may contact your ISP and they could lead them to you. This is because your ISP knows you are using a VPN and they are the only ones to hand you over to the police.
📲 Which VPN works in UAE for WhatsApp calls?
WhatsApp is banned in the UAE, so that includes Abu Dhabi as well. This can make it difficult to stay in touch with your loved ones.
But with a good VPN with powerful encryption, you should be able to unlock WhatsApp without being tracked down or blocked.
UAE has its messaging apps and services but you will not have your privacy. There is a need to know that despite the fact that many VPNs can work in UAE, only some can open WhatsApp.
The most reliable VPN clients that can bypass UAE blocks and let you use WhatsApp are those with powerful encryption and anti-tracking. Double VPN and obfuscation are features you should consider.
Good VPN options that let you access Whatsapp in UAE include NordVPN, PrivateVPN, VyprVPN, Surfshark, and ExpressVPN.
🍿 Can I use VPN to watch Netflix in UAE?
Netflix is featured in UAE but sadly it does not have as many shows as American Netflix. In this case, you may want to use a VPN.
A VPN solution can allow you to bypass geo-restricted applications like Netflix and allow you to have a great time watching your favorite movies and shows.
Conclusion
Whether you are traveling or permanently residing in Abu Dhabi, a VPN connection can help you secure private information and allow you to enjoy the Internet to its full potential, by removing geo-blocks.
We hope this guide helped understand what features to look for in a VPN and which option is best suited for you. For any questions, feel free to use the comment section.