By default, a VPN encrypts the entire traffic of your device. However, that can have its downsides.
Namely, texting services that use data may malfunction and prevent you from sending or receiving messages.
On the bright side, we can explain why this happens and how to fix it. Let's dive in!
Why is your VPN blocking text messages?
Before we get into the matter, text messages are a broad, generic term, so we need to explain which types can be affected by your VPN.
Let's start with SMS messages. They are sent over the voice/text channel of your cellular network. Therefore, they're not part of standard Internet traffic and can't be encrypted with a VPN or blocked by it.
On the other hand, MMS (multimedia) messages use your cellular data connection and can be affected by your VPN.
Here is how it happens.
First, your phone sends the image to the carrier's MMS server. Normally, the recipient's phone would receive a text with a download link for the image.
However, with an active VPN, your data traffic is routed via your VPN's servers before reaching your carrier's server.
Therefore, your phone will appear as if connecting from another country. Your carrier could think that you're roaming and deny MMS if it's not permitted in this mode.
Because VPNs and proxy services could allow you to avoid roaming charges by changing your location, mobile carriers have installed failsafe to prevent this from happening.
Moreover, RCS (Rich Communication Services) also use your data connection for messaging, and thus, might not work with a VPN. The same applies to iMessage, Google Messenger, Signal, Threema, and similar apps that rely on data.
On the bright side, for many messaging services, you won't even need a VPN because they already employ end-to-end encryption.
Still, it's frustrating to have to turn off your VPN or forgo certain apps while it's enabled.
How to find out if your VPN is blocking text messages?
You might suspect that your VPN is sabotaging your texting. Here's how you'll know for sure:
First, enable your VPN and try to send a message. If it's delivered normally, great!
But if the notification under your message is stuck on Sending, you likely have a problem.
Another sign is if you can't connect to your messaging app. If it displays Status: Connecting… or Connection in progress messages, your VPN might be to blame.
If everything works properly when you disconnect from the secure network, and your texts get sent, it's definitely your VPN's fault.
Another tell-tale sign is not receiving messages while it's active but getting them as soon as you turn it off.
How to fix VPN blocking text messages?
Now that you're certain your VPN is behind your texting issue, you should try the following solutions:
Switch to another VPN protocol
Your first move should be to visit your VPN's settings and change the protocol. Many Reddit users reported issues specifically with OpenVPN and WireGuard.
That's a shame because those protocols are among the most secure and fast options.
However, switching to IKEv2 has solved the problem for many. But keep in mind that not all services support it.
On the bright side, IKEv2 is one of the most optimized protocols for mobile users. So, it's stable even when switching between different WiFi networks.
Use split tunneling
This handy feature lets you divide your traffic into two tunnels. That way, you can choose which apps to go through the encrypted one and which to have direct Internet access.
In this case, you can exclude the apps you use for texting from your VPN's settings.
Then, you'll be able to send and receive messages normally while the rest of your traffic will remain encrypted.
Unfortunately, many lower-tier VPNs don't support split tunneling, so this isn't a viable option for everyone.
Change your VPN provider
If you don't feel like turning your VPN off every time you text and nothing else seems to work, you should consider switching to another provider.
Preferably, it should have a robust mobile app with split tunneling and IKEv2 so you won't encounter the same problem again.
Surfshark ticks all those boxes!
Here's how to use it:
Search for the Surfshark app on the Google Play Store and install it.

Sign up and subscribe to the service.

Open the app and tap on the Locations icon to review the list of servers.

Tap on a suitable server and confirm you want to connect.
Let's take a closer look at why Surfshark is right for the job.
It has over 3,200 servers across 160+ locations in 100 countries. Each uses private DNS.
You can count on AES-256-GCM encryption to keep your data safe. You can also chain multiple VPN servers with MultiHop for extra security.
Additionally, Surfshark has a strict no-logs policy. It won't record any details about your online activity, including your session information, browsing history, or visited IP addresses.
On top of that, it has a couple of handy features that make it especially fitting for mobile users. Namely, it can auto-connect when joining untrusted networks and override your GPS location to match it to VPN servers.
Best of all, you can connect as many devices as you want. Surfshark has apps for Windows, macOS, iOS, Android, and Linux.
You can try it out for free for seven days.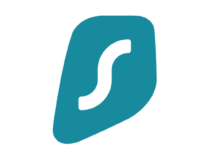 Surfshark
This reliable VPN service will ensure everything runs smoothly on your mobile device.
Use another messaging app
Alternatively, your current messaging app might be the source of your problem. Luckily, there are many similar services to try out, such as:
WhatsApp — It supports text chats, photos, videos, and voice messaging. What's more, end-to-end encryption is enabled for all conversations. You can even share status updates with your contacts.
Telegram — You can send text messages, photos, videos, and files and make voice and video calls. Telegram also lets you make group chats with up to 200,000 participants. You can quickly switch between highly-secure secret chats and regular ones.
Signal — Signal allows you to send texts, voice messages, photos, videos, and documents. All messages are end-to-end encrypted. In addition to that, you can set up an expiration date for each conversation.
Viber — It supports text, media, and voice messaging, along with voice and video calls. You can also spruce up your chats with GIFs and stickers. All one-on-one conversations and group chats are encrypted. 
Conclusion
Having to turn off your VPN every time you want to text will quickly turn annoying. But now you know how to prevent your VPN from blocking text messages!
Split tunneling is the most reliable solution, but many users have also had good results by switching to the IKEv2 protocol.
And if all else fails, you can always try another VPN or texting service. Let us know how it all worked out for you!