Orbi is a Wi-Fi mesh system that can help you boost your Wi-Fi connectivity and achieve maximum coverage in your home.
Mesh systems like Orbi are designed especially for large houses or buildings with a lot of walls that put a strain on the Wi-Fi signal.
Although mesh systems are reportedly more secure than your traditional router, you should still incorporate a VPN for your day-to-day Internet usage.
Does Orbi support VPN?
Yes. The Netgear Orbi mesh systems support VPNs, allowing users to enable an OpenVPN server directly from the Orbi management panel. Luckily, there are several clients that are compatible.
Mesh system routers like Orbi are considered safer than other types of networks, but that does not mean a VPN would be redundant.
It can really help secure your data and allow you to connect to public Wi-Fi without risks. You can easily configure and enable a VPN on your Orbi using the dedicated apps.
That being said, if you're looking for a VPN to work with your Orbi router, we've got just what you need.
What are the best VPNs for Orbi routers?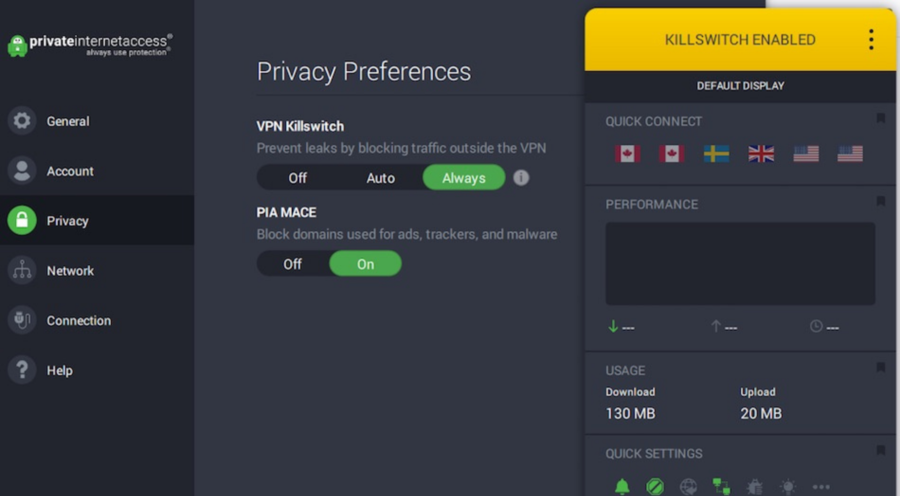 Private Internet Access, also called PIA, embraces a no-compromise policy when it comes to its customers' privacy and security.
This in turn makes it a highly-recommended VPN solution for a wide range of scenarios, including using it with your Orbi routers.
Whether you're looking for a VPN to protect your privacy, lower your ping or circumvent geo-blocking, PIA has you covered.
Last, but not least, you'll be glad to know that PIA has the largest network on the market, counting more than 35,000 servers at the time being.
PIA is compatible with a wide range of devices, having dedicated apps for Windows, macOS, Linux, Android, and iOS.
You can rest assured that you will be able to connect pretty much any type of device on your Orbi network. It is even compatible with some gaming consoles, as well as smart TVs.
Check out PIA's key features:
Zero-logging policy
Doesn't leak
256-bit encryption
PIA MACE that blocks ads and malware
More than 35,000 servers
IP masking
Unlimited bandwidth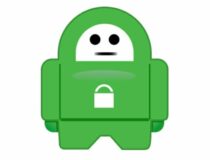 Private Internet Access
Use PIA to secure all devices on your Orbi network and enjoy fast Internet all the time.
2. NordVPN – most secure servers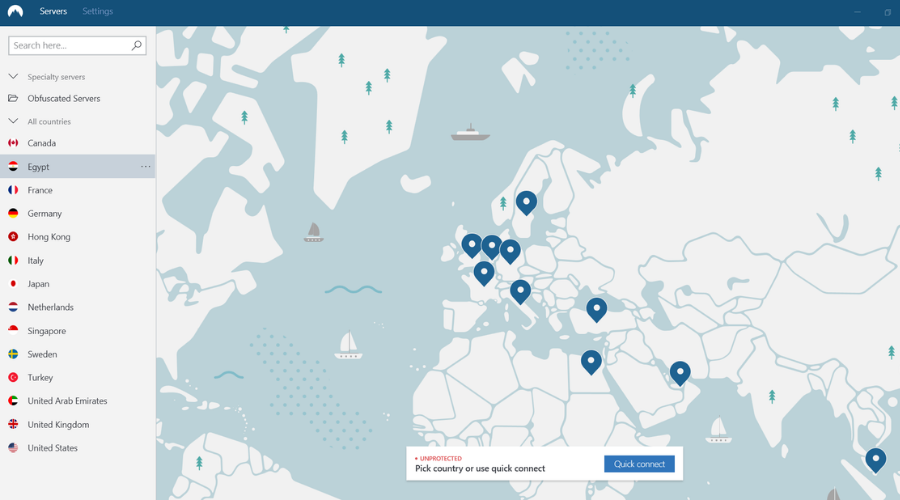 It's no wonder NordVPN is still a popular VPN solution on the market, given its no-compromise policy towards its customers' privacy.
Even if you need to use it with an Orbi mesh system, NordVPN will go the distance to assure your online identity remains private.
NordVPN offers one of the fastest connection speeds and boasts a series of additional features to enhance your privacy.
For instance, it has a service called CyberSec that will block ads and malware and a double VPN feature that bounces your connection through a second VPN server for better privacy.
It also has a powerful obfuscation feature that will help you hide even the fact that you are on a VPN. This will protect your data even more.
Not only that, but it will also protect you against ISP restrictions. If your provider has any data limits, it won't be able to throttle your traffic because it won't detect how much you actually use and NordVPN offers unlimited bandwidth.
Check out more of NordVPN's features:
Military-grade 256-bit encryption
Strict zero-logging policy
Doesn't leak sensitive data
Double VPN feature
CyberSec feature that blocks ads and malware
Fast connection speeds
Can unblock geo-restricted services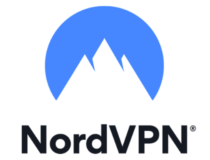 NordVPN
Connect to secure servers across the globe and enjoy to benefit from extremely private browsing on your Orbi network.
3. ExpressVPN – fastest protocols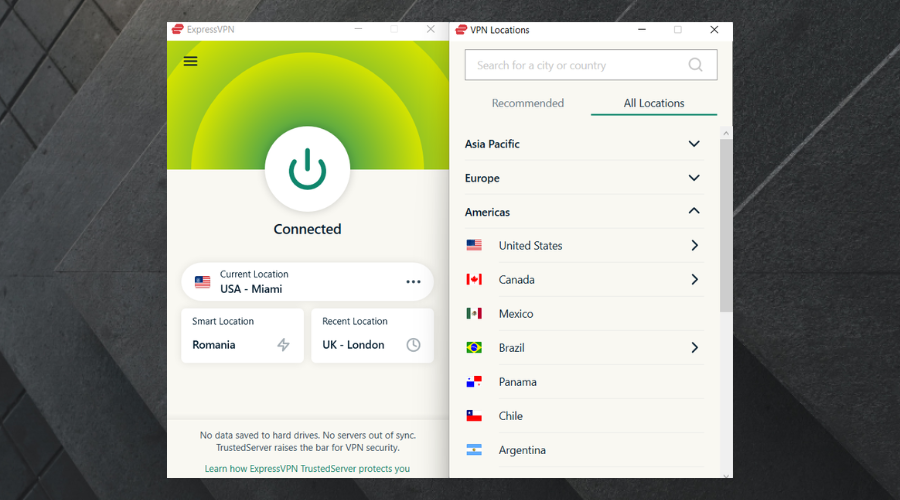 Keeping online privacy whilst offering an exceptional connection speed is what ExpressVPN does best.
Providing its own protocol known as Lightway, ExpressVPN is a great choice for Orbi because it lets you connect way faster than other protocols.
Some users are even pleased with the fact that this protocol uses less battery, especially on mobile devices.
We must also mention that ExpressVPN is compatible with all major device platforms, so you can rest assured that everything on your Orbi network can get VPN protection.
ExpressVPN is one of the few VPNs that you can try for free. Its mobile app has a 7-day free trial. Connect it to your Orbi and see if you are pleased with the connection.
Other key features of ExpressVPN include:
Thousands of servers in 94 countries
Unlimited bandwidth
Secure killswitch
Ip address masking
24/7 live chat support
Split tunneling
Private DNS on every server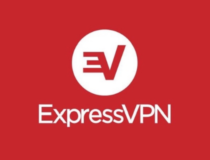 Express VPN
Secure your Orbi network and get exceptionally fast connections with one of the leading VPN services!
4. Surfshark – unlimited simultaneous connections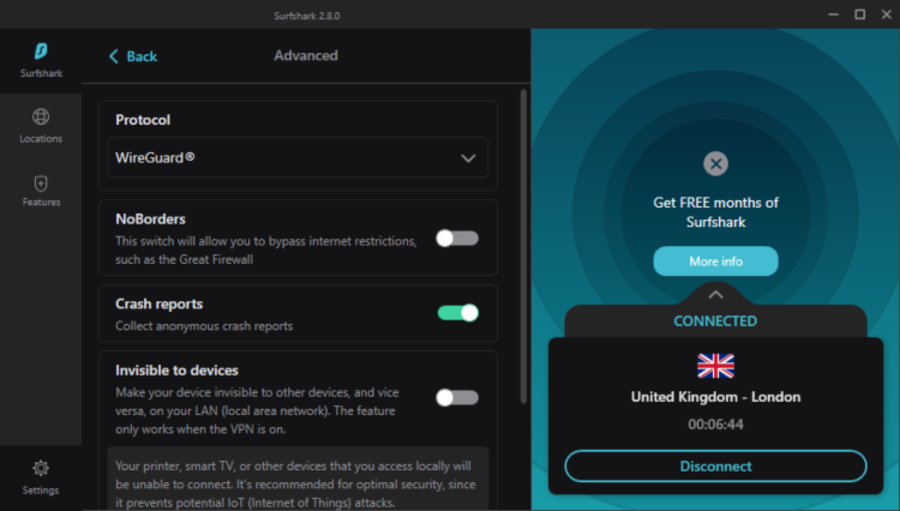 Surfshark is an excellent VPN service that will keep your privacy safe, but that's not to say you can't use it for other purposes as well.
For instance, you can safely turn to Surfshark if you need to avoid ISP restrictions, bypass geoblocking, or lower your in-game ping.
Its top-notch privacy features make it a great contender in the best VPN for Orbi competition we've got going on over here.
More so, Surfshark is one of the few VPN services that allow you to connect unlimited devices on the same subscription plan.
This makes it a great VPN for Orbi routers. The feature offers dedicated apps for all major platforms, including Windows, macOS, Android, and iOS.
If you want increased security, you can enable the Multi-Hop feature. It will route your traffic through two separate VPN servers, making your connection even more anonymous and your activity practically untraceable.
Check out Surfshark's key features:
Zero-logging policy
No data leaks
Can bypass geoblocking
CleanWeb component that blocks ads
Supports unlimited connections
256-bit military-grade encryption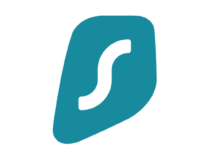 Surfshark
Secure an unlimited number of devices with this simple, yet performant VPN for Orbi routers.
5. CyberGhost VPN – best beginner-friendly app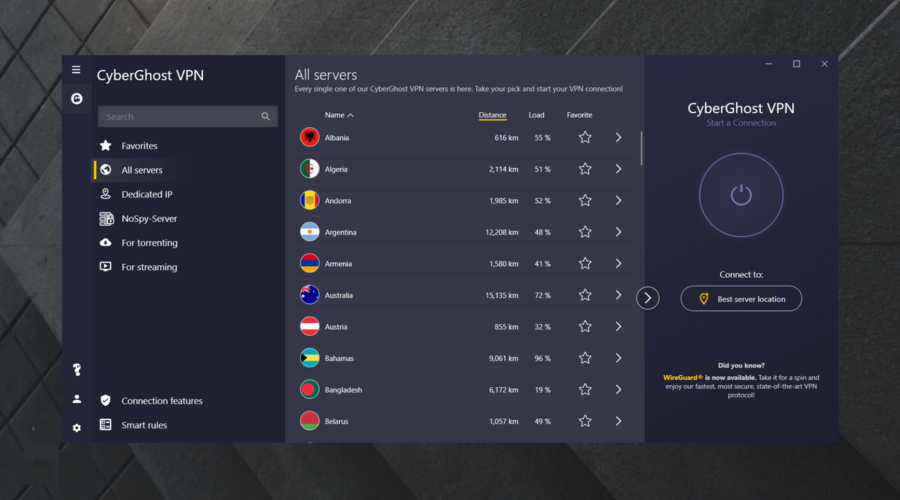 CyberGhost VPN is another great VPN system that you can safely install on your system and use in conjunction with Orbi routers.
It provides you with a broad range of features that can keep your online privacy safe, and also enhances the security of your connection.
CyberGhost VPN also has specialized servers for P2P file-sharing activities and online video streaming enthusiasts.
Don't worry about your data being leaked. Not only do the CyberGhost servers have private DNS, but the app also has a killswitch option.
There's no risk of being tracked down or losing data even if the VPN connection drops. The app will automatically stop all traffic until it can re-establish a secure connection.
You can get a 1-day free CyberGhost VPN trial on Windows, and up to 7 days' worth of trial on Android and iOS.
Learn more about CyberGhost VPN's features:
No-logging policy
Doesn't leak your data
Military-grade encryption
Specialized servers
Fast connection speeds
Free trials for Windows, Android & iOS users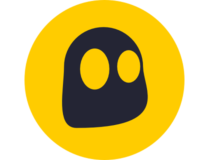 CyberGhost VPN
Encrypt your data and remove the risk of being tracked down by connecting to a secure CyberGhost server.
6. ZenMate VPN – most budget-friendly VPN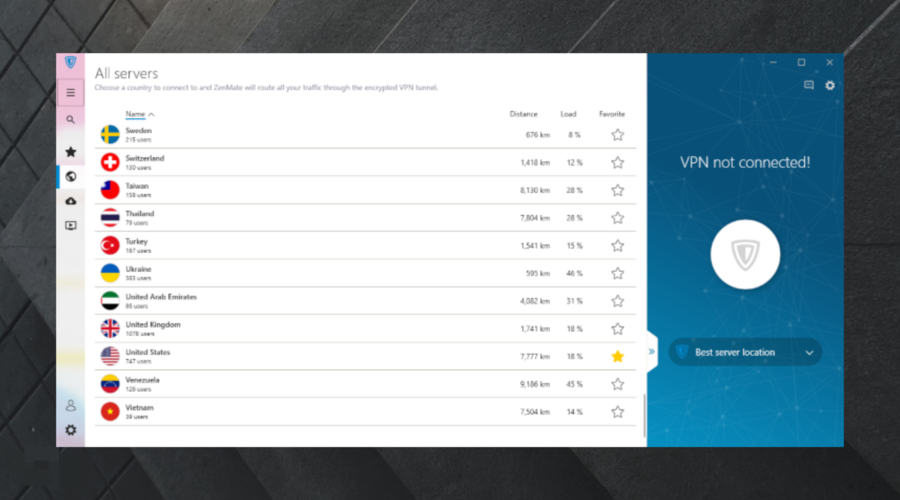 If you're in need of a VPN for your Orbi router and you're not exactly where to look, ZenMate VPN is a great place to start.
It's an excellent VPN service brought to you by Kape Technologies that has a wide variety of privacy and security features.
You can use ZenMate VPN in various scenarios, whether you're trying to access geo-restricted services or want a privacy boost.
It gives access to thousands of servers located in over 80 countries around the globe. So you can really enjoy online freedom and bypass regional blocks.
ZenMate is proven to be able to unblock well-known services like BBC iPlayer, Amazon Prime, Fox Sport, Netflix, and many more.
A particular perk of ZenMate VPN is that you can connect unlimited devices on the same account, unlike with other VPNs.
Discover ZenMate VPN's main features:
Supports unlimited connections
Strict zero-logging policy
Doesn't leak private data
256-bit military-grade encryption
Can unblock geo-restricted services
7-day free trial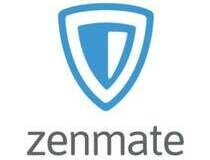 ZenMate VPN
Use ZenMate to secure your Orbi and unblock restricted websites all around the globe!
7. IPVanish – verified no logs policy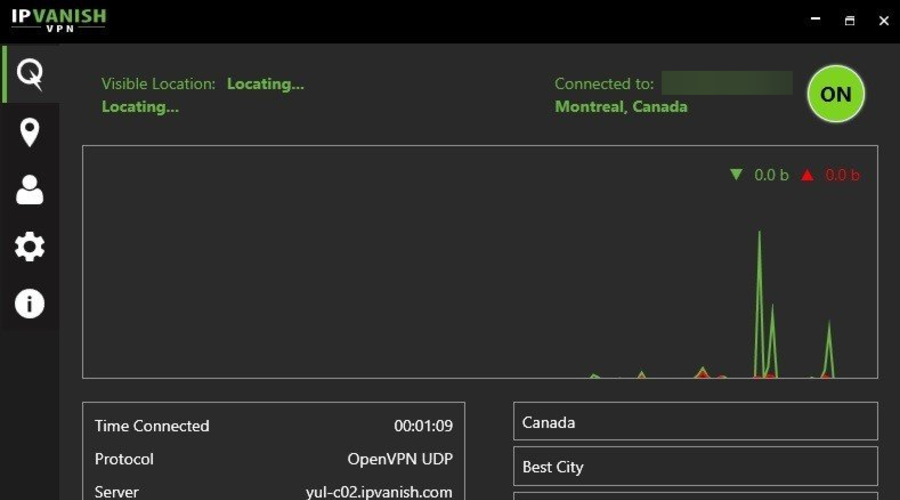 If you usually connect a large number of devices to your Orbi Network, then a VPN that lets you have unlimited simultaneous connections may be your best choice.
IPVanish is one of the best in this category, with exceptionally high speeds and a decent number of servers to allow you to freely surf the web without restrictions.
It does not place any limits on bandwidth either, so there's no need to worry about running out of data.
This VPN is also versatile when it comes to device compatibility. It supports desktop, mobile, smart TVs, streaming devices, and more.
IPVanish supports multiple protocols, including WireGuard, IKEV2, and OpenVPN. If you want increased Internet speed and also great privacy, we recommend you connect using WireGuard.
Other key features of IPVanish include:
2000+ servers in 75 different locations
Split tunneling
VPN killswitch
DNS leak protection
Automatic startup
Verified no-logs policy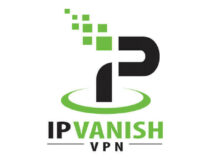 IPVanish
Secure your entire household and get the best out of your Orbi network with this fast, secure VPN that doesn't limit data or device usage.
8. VyprVPN – most configuration options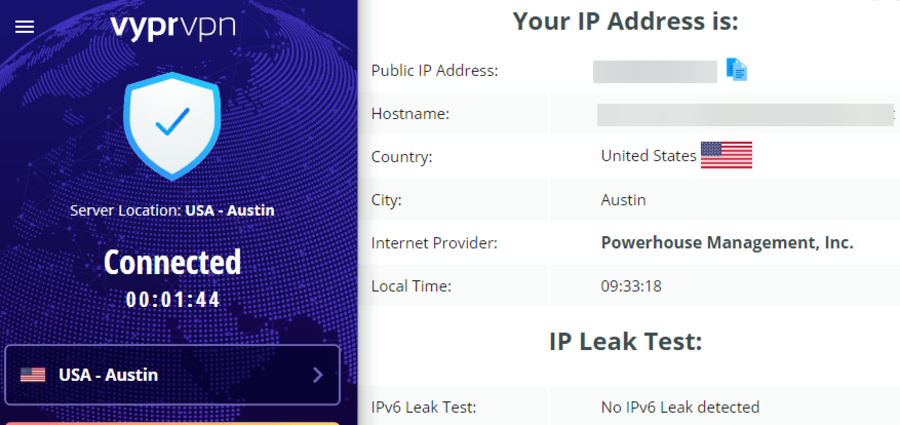 VyprVPN is a secure, independently audited VPN that provides many configuration options.
It's a good VPN for Orbi because it offers dedicated apps for all major devices and it also offers support for installing on a DD-WRT flashed router if you are an advanced user.
Vypr VPN lets you select from 4 different protocols: Chameleon, WireGuard, OpenVPN, and L2TP/IPSec, depending on what you prioritize.
If you need to boost the speed on your Orbi network, you can connect using WireGuard. On the other hand, if you need increased privacy and anonymity, the Chameleon protocol may be a better choice.

This VPN gives you the possibility to secure 30 different devices at the same time, so it can probably take care of your entire household.
Other key features of VyprVPN include:
Public Wi-Fi protection
Secure kill switch
DNS protection
700+ worldwide servers and 300 000 + IP addresses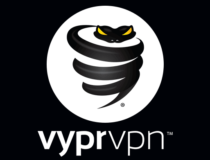 VyprVPN
Protect your traffic data on your Orbi network with this versatile VPN with dedicated apps for all your devices.
How to install a VPN with Netgear Orbi router on Windows
Enter orbilogin.com in your browser's address bar.
Enter the username and password. If you haven't changed them already, the defaults for username and password are admin and password (lower case letters), respectively.
Select Advanced, choose Advanced Setup, then select VPN service.
Go to the OpenVPN website and download the OpenVPN GUI for Windows.
Open the file and click on Install Now.
Alternatively, you can select Customize for Custom Installation.
Wait for the installation to complete.
Once the installation is complete, click Close.
Right-click the OpenVPN GUI desktop shortcut, then click on Open file location.
In the navigation bar, click OpenVPN to go to the main folder.
Double-click on the config folder.
Copy the downloaded OpenVPN configuration files into the config folder.
Change the VPN interface name to something similar to NETGEAR-VPN for proper identification.
Press the Windows + I key combination to open Settings.
Click on Network & internet.
Scroll down to Advanced network settings and click on it.
Scroll down to More network adapter options and click on it.
Click on your Local Area Connection (TAP-Windows Adapter V9).
Click on Rename this connection from the above tab and change its name to NETGEAR-VPN. It's mandatory to do so in order to successfully establish the VPN connection.
How to install NordVPN on Orbi router
On your device of choice, go to the NordVPN website, create an account and download the app.
Follow the installation wizard and launch the app.
Enter your credentials.
Connect to a VPN server. Use the Quick connect option for the app to pick the best server, or manually pick a location of your choice.
Nord VPN is not officially supported by Orbi routers. This means that you cannot configure it directly to your router network and get a VPN connection for your whole household.
Some users around the web advise installing NordVPN to your VPNs firmware even though it appears as if it does not support it. The process is very complicated and not officially supported by Orbi or NordVPN, so we advise against it.
If the reason you want to install NordVPN directly to your router is to secure more than 6 devices at the same time, there are ways around it. Try to share your VPN connection or use a VPN with unlimited devices, like Surfshark.
Conclusion
To wrap it up, if you're looking for a foolproof VPN service to use with your Orbi router, we've got quite the list for you.
All of the VPN services mentioned here are excellent at protecting your online privacy, and most of them offer additional features as well.
Orbi routers allow OpenVPN configuration, and the VPNs recommended above also support OpenVPN, so you should be able to set up any of these services on your Orbi router hassle-free.
Follow the instructions in the appropriate link to use the VPN on your Orbi Wi-Fi router with your Windows client or with your Android or iOS device.