Orbi is a Wi-Fi mesh system that can help you boost your Wi-Fi connectivity and achieve maximum coverage in your home.
Mesh systems like Orbi are designed especially for large houses or buildings with many walls that strain the Wi-Fi signal.
Although mesh systems are reportedly more secure than your traditional router, you should still incorporate a VPN for your day-to-day Internet usage.
Does Orbi support VPN?
Yes. The Netgear Orbi mesh systems support VPN.
In fact, there's a built-in Orbi router VPN option that you can easily enable from the Orbi Management Panel. To make sure you configure it correctly, follow our step-by-step guide below.
However, the built-in VPN is built for enabling remote access, not for network security. For that reason, we advise you to install a third-party VPN over your Netgear Orbi Router.
For that, you'll have to take a few extra steps and upgrade your router's firmware. However, once you do that, you can easily install any of the following VPNs to Orbi.
What are the best VPNs for Orbi routers?
Although mesh system routers like Orbi are considered safer than other types of networks, that does not mean a VPN would be redundant.
To protect your entire network, you should consider using a VPN that's fast, stable, and secure.
With that in mind, we selected the best, tested options that offer easy manual solutions for servers located all over the world.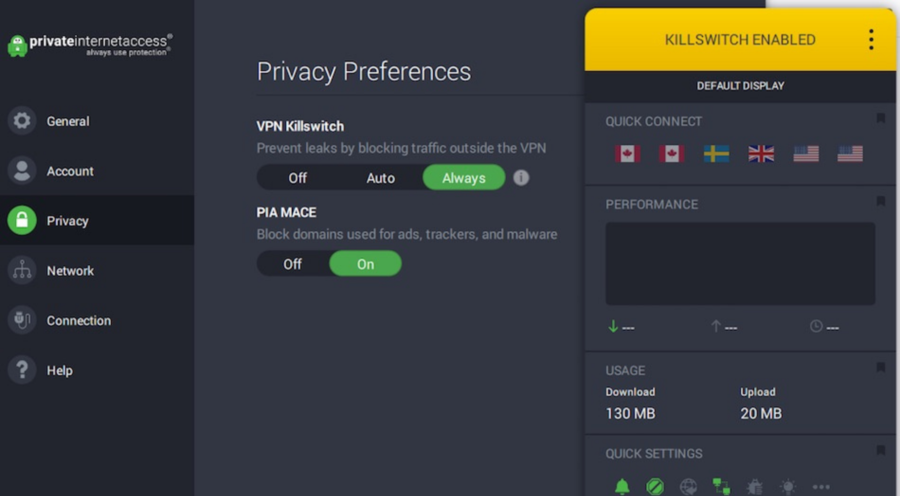 Private Internet Access, also called PIA, embraces a no-compromise policy when it comes to its customer's privacy and security.
This along with the fact that it uses unbreakable AES-256-bit encryption makes it a highly-recommended VPN solution for a wide range of scenarios, including using it with your Orbi routers.
Whether you're looking for a VPN to protect your privacy, lower your ping or circumvent geo-blocking, PIA has you covered.
PIA is compatible with a wide range of devices, having dedicated apps for Windows, macOS, Linux, Android, and iOS, making it a good choice for protecting multiple devices on your Netgear Orbi network.
But that's not all. You can also directly install this VPN on an Orbi router using its manual configuration files.
As mentioned above, you'll need to upgrade your firmware for that, which can get technical and time-consuming, but doing so secures all devices connected to Orbi.
Last, but not least, you'll be glad to know that PIA has the largest network on the market, counting more than 35,000 servers at the time being.
You can create separate profiles for each server on your router or quickly switch between them using the dedicated apps.
Check out PIA's key features:
Zero-logging policy
Doesn't leak
256-bit encryption
PIA MACE that blocks ads and malware
More than 35,000 servers
IP masking
Unlimited bandwidth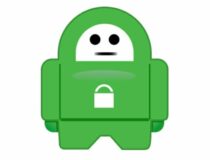 Private Internet Access
Use PIA to secure all devices on your Orbi network and enjoy fast Internet all the time.
2. NordVPN – most secure servers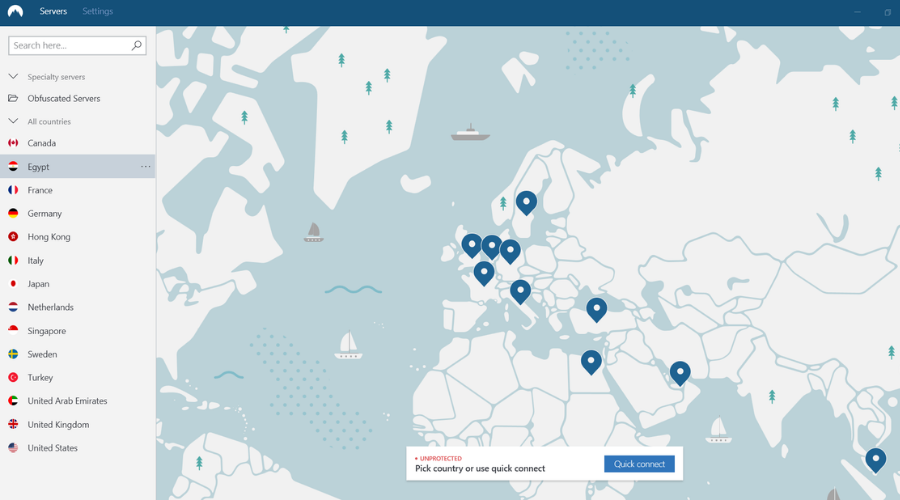 It's no wonder NordVPN is one of the most popular providers on the market, given its no-compromise policy toward its customers' privacy.
Just like PIA, NordVPN gives access to manual VPN configuration files. So you can add it to your Orbi mesh system to protect the entire network.
That being said, it also has easy-to-use apps that are compatible with all major operating systems including Windows, macOS, Linux, Android, and iOS.
NordVPN offers one of the fastest connection speeds and boasts a series of additional features to enhance your privacy.
For instance, it has a service called CyberSec that will block ads and unsafe sites and a double VPN feature that bounces your connection through a second VPN server for better privacy.
It also has a powerful obfuscation feature that will help you hide even the fact that you are on a VPN. This will allow you to use VPN freely even on websites or countries that have strict anti-VPN regulations.
Additionally, thanks to the fact that it hides your IP and traffic information, NordVPN will stop ISP throttling. Your connection will in turn be more stable and probably way faster.
Check out more of NordVPN's features:
Military-grade 256-bit encryption
Strict zero-logging policy
Doesn't leak sensitive data
Double VPN feature
CyberSec feature that blocks ads and malware
Fast connection speeds
Can unblock geo-restricted services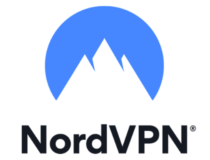 NordVPN
Connect to secure servers across the globe and enjoy to benefit from extremely private browsing on your Orbi network.
3. ExpressVPN – fastest protocols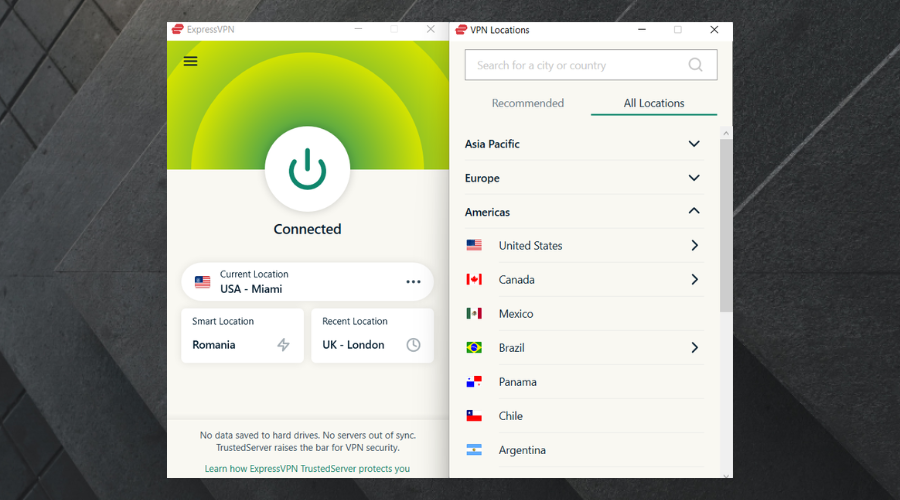 Protecting online privacy whilst offering exceptional connection speed is what ExpressVPN does best.
Providing its own tunneling protocol known as Lightway, ExpressVPN is a great choice for Orbi because it's both fast and secure, ideal for multiple simultaneous connections.
Some users are even pleased with the fact that this protocol uses less battery, especially on mobile devices.
We must also mention that ExpressVPN is compatible with all major device platforms, so you can rest assured that everything on your Orbi network can get VPN protection.
Moreover, ExpressVPN is just as versatile as the other options on this list and offers support for manual configuration.
This means you don't have to install it on every device to get top-notch security. Just configure the Netgear Orbi VPN setup by upgrading the firmware, and all your network will be connected via VPN.
This will grant you access to restricted content from 90+ countries. It'll also encrypt all traffic data so you'll be able to browse the web securely with none of your activity visible.
Other key features of ExpressVPN include:
Thousands of servers in 94 countries
Unlimited bandwidth
Secure killswitch
Ip address masking
24/7 live chat support
Split tunneling
Private DNS on every server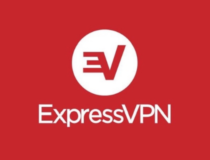 Express VPN
Secure your Orbi network and get exceptionally fast connections with one of the leading VPN services!
4. Surfshark – unlimited simultaneous connections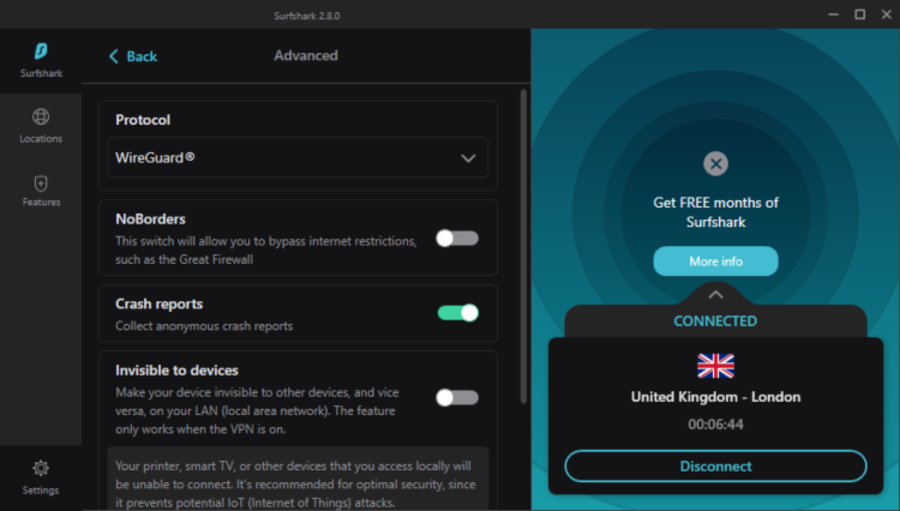 Surfshark is an excellent VPN service that will keep your privacy safe whilst offering your complete internet freedom.
For instance, you can safely turn to Surfshark if you need to avoid ISP restrictions, bypass geoblocking, or lower your in-game ping.
Its top-notch privacy features make it a great Orbi router VPN option. Not only does it have military-grade encryption, but it also uses modern tunneling protocols so your connection is stable and safe.
More so, Surfshark is one of the few VPN services that allow you to connect unlimited devices on the same subscription plan.
This makes it a great VPN for Orbi routers as you can add it to all devices on your network. The VPN offers dedicated apps for all major platforms, including Windows, macOS, Android, and iOS.
That's not to say that Surfshark cannot be installed on your router. If that's what you prefer, the VPN offers manual configuration files for all its servers, plus easy-to-follow setup guides on its website.
Check out Surfshark's key features:
Zero-logging policy
No data leaks
Can bypass geoblocking
CleanWeb component that blocks ads
Supports unlimited connections
256-bit military-grade encryption
Double VPN feature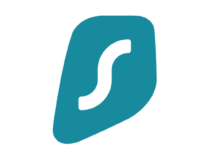 Surfshark
Secure an unlimited number of devices with this simple, yet performant VPN for Orbi routers.
5. CyberGhost VPN – best beginner-friendly app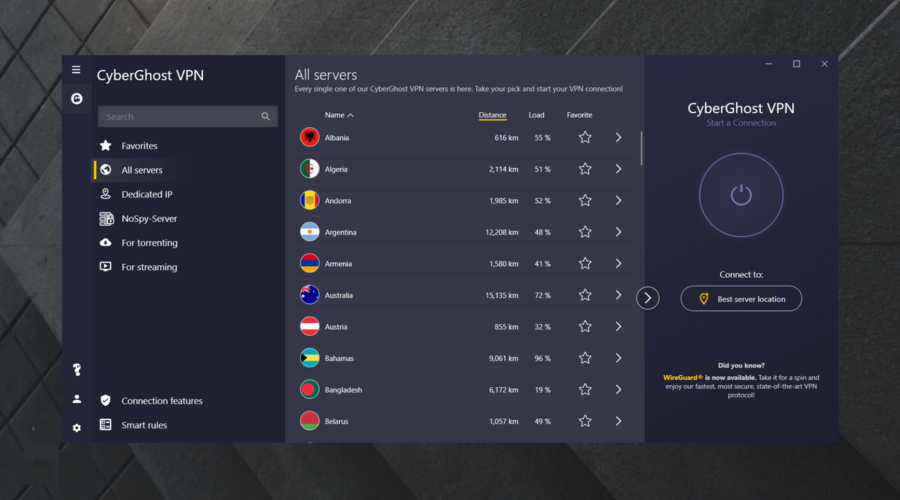 CyberGhost VPN is another great VPN service that you can safely install on your devices or directly on your Orbi router.
It provides you with a broad range of features that can keep your online privacy safe. Some of these include military-grade AES-256-bit encryption and industry-standard VPN protocols.
Additionally, CyberGhost VPN has specialized servers for P2P file-sharing and torrenting, gaming, and streaming.
They're specifically configured to offer the perfect balance of speed and security required for these activities.
Don't worry about your data being leaked. Not only do all the CyberGhost servers have private DNS, but the dedicated apps come with an emergency killswitch.
Thanks to it, there's no risk of being tracked down or losing data even if the VPN connection drops. That's because the app will automatically stop all traffic until it can re-establish a secure connection.
With one CyberGhost subscription, you can use up to 7 devices at the same time. Moreover, like all other options on this list, it can also be installed on the router.
Learn more about CyberGhost VPN's features:
No-logging policy
Doesn't leak your data
Military-grade encryption
Specialized servers
Fast connection speeds
Free trials for Windows (1 day), Android & iOS users (7 days)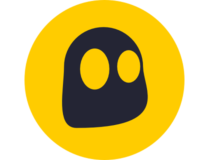 CyberGhost VPN
Encrypt your data and remove the risk of being tracked down by connecting to a secure CyberGhost server.
6. IPVanish – verified no logs policy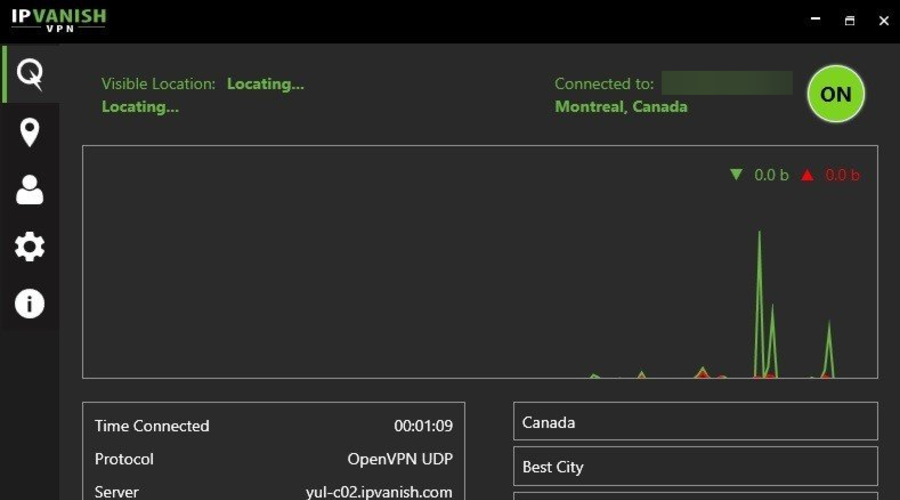 If you usually connect a large number of devices to your Orbi Network, then a VPN that lets you have unlimited simultaneous connections may be your best choice.
IPVanish is one of the best in this category, with exceptionally high speeds and a decent number of servers to allow you to freely surf the web without restrictions.
It does not place any limits on bandwidth either, so there's no need to worry about running out of data.
This VPN is also versatile when it comes to device compatibility. It supports desktop, mobile, smart TVs, streaming devices, and more.
Moreover, you have the option to upgrade your firmware and install IPVansih to your Orbi router. The VPN supports multiple compatible firmware, including DD-WRT which is pretty easy to set up.
IPVanish offers multiple protocols, including WireGuard, IKEV2, and OpenVPN.
All are great for security, but if you want increased Internet speed and also great privacy, we recommend you connect using WireGuard.
Other key features of IPVanish include:
2000+ servers in 75 different locations
Split tunneling
VPN killswitch
DNS leak protection
Automatic startup
Verified no-logs policy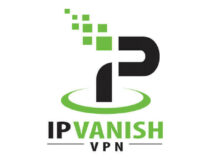 IPVanish
Secure your entire household and get the best out of your Orbi network with this fast, secure VPN that doesn't limit data or device usage.
7. VyprVPN – multiple configuration options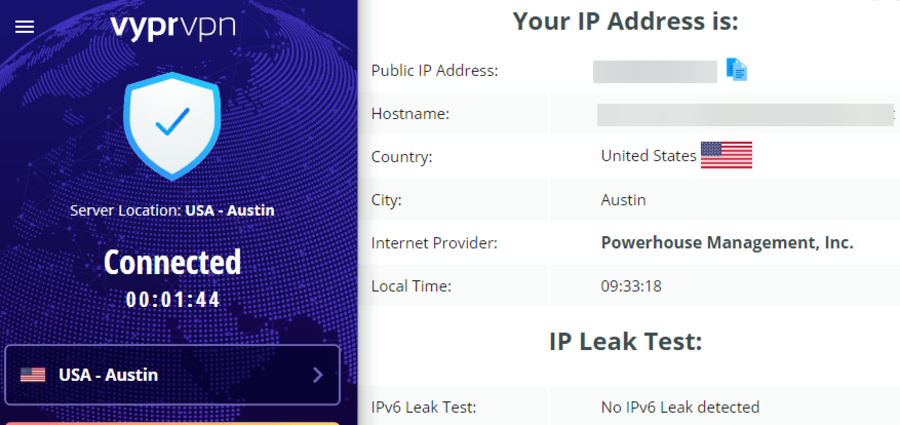 VyprVPN is a secure, independently audited VPN that provides many configuration options.
It can be a good Orbi VPN client because it has dedicated apps for all major devices and it also offers support for installing on a DD-WRT flashed router if you are an advanced user.
Vypr VPN lets you select from 4 different protocols: Chameleon, WireGuard, OpenVPN, and L2TP/IPSec, depending on what you prioritize.
If you need to boost the speed on your Orbi network, you can connect using WireGuard or OpenVPN. If you decide to install the VPN on your router instead of using the dedicated apps, you'll have to go for the latter.
Most people want to add VPN over their routers because they have a lot of devices on their network and most VPNs limit the number of simultaneous connections.
The good news is that IPVansih allows an unlimited number of devices so it can probably take care of your entire household.
It's up to you if you decide to go for the manual configuration or to quickly install it on all devices.
Other key features of VyprVPN include:
Public Wi-Fi protection
Secure kill switch
DNS protection
700+ worldwide servers and 300 000 + IP addresses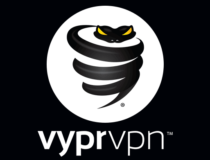 VyprVPN
Protect your traffic data on your Orbi network with this versatile VPN with dedicated apps for all your devices.
How to install a VPN with Netgear Orbi router on Windows
As mentioned, Orbi routers have a built-in VPN option. Here's how you can enable the Netgear Orbi VPN using your PC:
Enter orbilogin.com in your browser's address bar.
Enter the username and password. If you haven't changed them already, the defaults for username and password are admin and password (lower case letters), respectively.
Select Advanced, choose Advanced Setup, then select VPN service.
Go to the OpenVPN website and download the OpenVPN GUI for Windows.
Open the file and click on Install Now.
Alternatively, you can select Customize for Custom Installation.
Wait for the installation to complete.
Once the installation is complete, click Close.
Right-click the OpenVPN GUI desktop shortcut, then click on Open file location.
In the navigation bar, click OpenVPN to go to the main folder.
Double-click on the config folder.
Copy the downloaded OpenVPN configuration files into the config folder.
Change the VPN interface name to something similar to NETGEAR-VPN for proper identification.
Press the Windows + I key combination to open Settings.
Click on Network & internet.
Scroll down to Advanced network settings and click on it.
Scroll down to More network adapter options and click on it.
Click on your Local Area Connection (TAP-Windows Adapter V9).
Click on Rename this connection from the above tab and change its name to NETGEAR-VPN. It's mandatory to do so in order to successfully establish the VPN connection.
Orbi's VPN feature is not as versatile and secure as a third-party VPN would be. If you do want to encrypt your data and bypass online restrictions, a dedicated VPN service is the better option.
How to install NordVPN on an Orbi router
Keep in mind that third-party VPNs are not officially supported by Orbi routers. For this reason, you can't install it directly as you'd do with the built-in VPN.
This leaves you with 2 options: install NordVPN on all devices connected to Orbi (easy) or upgrade your Orbi router's firmware and install it directly to the router (advanced).
The steps below work for all other VPNs in this list, but we used NordVPN as an example.
Install the dedicated app on your devices
On your device of choice, go to the NordVPN website, create an account and download the app.
Follow the installation wizard and launch the app.
Enter your credentials.
Connect to a VPN server. Use the Quick connect option for the app to pick the best server, or manually pick a location of your choice.
Install on flashed Netgear Orbi router
All you have to do is to upgrade your router's firmware to a VPN-compatible one. We advise you pick DD-WRT because it's easy to configure and it's compatible with the most reputable VPN services.
Below are the steps to install NordVPN on a Netgear Orbi router once it's been flashed with DD-WRT firmware:
Get a NordVPN account.

Open the DD-WRT administrative interface. 

Go to Service, then select VPN.

Under Open VPN make sure to enable the Start OpenVPN Client option.

Go to NordVPN's website and pick a server location of your choice. You can go back and change it or create multiple profiles if you want to switch between locations.
On the same page click on the Show available protocols option.
Download OpenVPN UDP or Open VPN TCP configuration files.
Go back to the DD-WRT admin panel.
Enter your NordVPN server IP address or name. Enter the Port.

Select AES-256 CBC for Encryption Cypher.

Save your settings.
Conclusion
To wrap it up, if you're looking for a foolproof VPN for Orbi routers, make sure to pick a client with solid security.
All of the VPN services mentioned here are excellent at protecting your online privacy, and most of them offer additional features as well.
Installing a third-party VPN on an Orbi router is not as easy as setting up an app on your devices, but it can be done, and it will in turn secure your entire network.
FAQ
Does NordVPN work with Orbi routers? 

Yes. NordVPN works with Orbi routers. However, you cannot install it directly. Instead, you'll first have to change your firmware to a VPN-compatible one and just then install it.
How to install NordVPN on the Orbi router? 

You'll have to upgrade to a VPN-compatible firmware, as Netgear Orbi routers do not natively support third-party VPNs. After that, you'll have to download NordVPN's manual configuration files and use them to configure a VPN profile on your router's admin panel.
Why is Orbi blocking websites?
Some Orbi routers have a pre-installed security system that blocks access to unsafe sites. It's called Netgear Armour and it may be automatically enabled on your router. The problem is, it may block access to perfectly safe sites, but you can quickly fix that by disabling the feature from your Orbi admin panel. Disabling it shouldn't pose security threats as long as you use antivirus on your devices.
How do I turn on VPN on Orbi?
To enable the built-in VPN, open the Orbi mobile app or go to orbilogin.com from your computer. Select the Advanced Tab > Advanced Setup > VPN service and tick the box next to Enable VPN.