Dating platforms often employ restrictions in controlling users' reach in order to enhance their experience. This can be limiting people who want to explore and meet people from far and wide.
Tagged is the focus here and we look at how users can expand their options of socializing from anywhere they are.
For people who are trying to break free and expand their scope of reach, or even have access to the platform from a restricted region, then check out our list of best VPNs for Tagged to circumvent geo-blocking.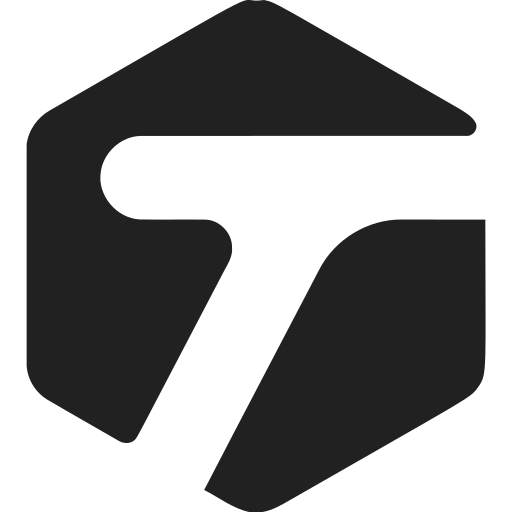 What is The Purpose of Tagged?
Tagged is an online social platform where people meet to further a mutual feeling or initiate any kind of relationship.
The platform is free and offers users games as a means of creating a fun and interesting interaction. Tagged uses the geographical presence of its users to link them with closer prospective partners.
Tagged is designed so that users from the same region will see more of each other than users from a different region. This is so that Tagged helps them meet new people in their community.
Why use a VPN for Tagged?
There are several reasons a VPN will give you a memorable socializing experience on Tagged. From protection reasons to accessibility, we have some of the major reasons you should use a VPN for tagged.
The algorithm works with your location and this is why your feed is populated with Florida profiles if your location is Florida.
If you wish to get a glance at what profiles in New York look like, then you can use a VPN to toggle your location to NYC and have hitch-free access to the New York space on Tagged.
Other important benefits of using a VPN on Tagged:
🟢 Bypass regional restrictions on meeting people from other countries
🟢 Protect your connection
🟢 Avoid malware and ad-interruptions
🟢 Prevent stalking
🟢 Mitigate against scams
Which is the Best VPN for Tagged?
A number of VPNs will provide anonymity and security while using Tagged. They are compatible with using the platform on any device or over any connection. The best VPN for tagged include:
Private Internet Access – Tons of worldwide servers to connect to people on Tagged from all corners of the world
NordVPN – Powerful encryption and anti-leak features to protect your online identity and prevent tracking when chatting with strangers online
Surfshark – Multi-platform support to use Tagged on all supported platforms and secure your connection with unlimited bandwidth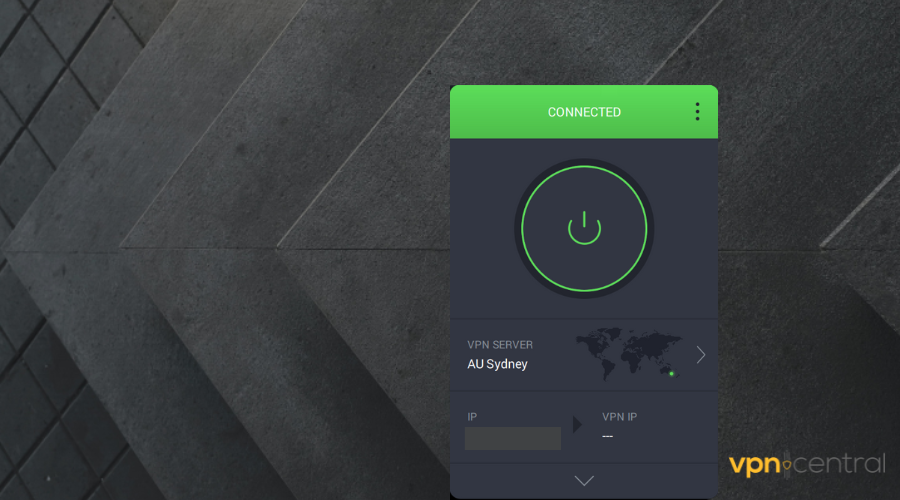 Private Internet Access offers remarkable security and privacy features at a certain subscription fee. The VPN employs military-grade encryption technology to seal loopholes in connections.
With this, Internet Service Providers cannot track or surveil you as you surf, communicate or stream on the internet.
PIA will not only offer high-end encryption, but it also offers amazing security features such as the kill switch feature that will make sure you won't be tracked down while using Tagged.
PIA is great for tagged because it has several servers boasting strong and fast speeds. If you want to access Tagged from anywhere, you can do that with a VPN.
However, it's important to choose a server before accessing the Tagged app.
Connecting to Tagged from anywhere is seamless with PIA. It has over 35,000 servers in more than 80 countries. With this, users have a wide range of secure and private servers to choose from.
All in all, it's a great VPN for Tagged, with a simple configuration. In case you have any problems getting started, check our PIA configuration guide that shows you how to make it work on various devices.
Some more notable features of PIA include:
Kill Switch (Automatic)
Split Tunneling Technology
Zero log Policy
Personal DNS
256-bit Encryption Technology
Customer Support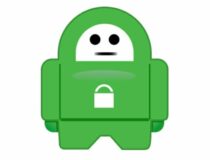 Private Internet Access
Connect with new peers and protect your identity with this advanced VPN client.
2. NordVPN – Thousands of Strong and Secure Servers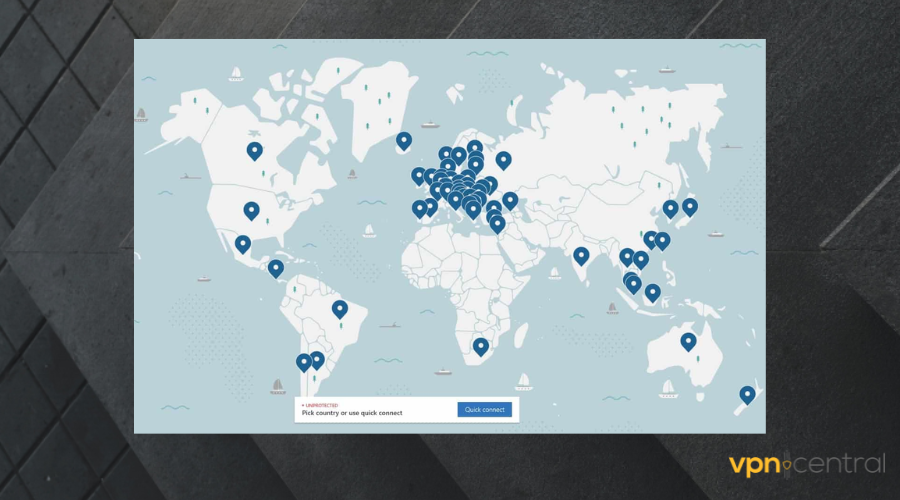 NordVPN is among the established VPNs that work perfectly for Tagged. It offers multiple security and privacy features that help one navigate the online space without worrying about online scams.
It requires payment and users can then have access to its wide range of security features which include a kill switch, split tunneling, and a multi-hop feature.
Tagged gets safer as well and you get to bypass any restriction with NordVPN's personal DNS service which allows you to own your unique and untraceable IP address.
You can rest assured that any attackers with malicious intents will not be able to track you down when you use a NordVPN connection.
To access Tagged from anywhere, you can leverage NordVPNs on thousands of servers in over 80 countries. Users must connect to a server for a secure and private connection.
In doing this with NordVPN running at the back and connected to a server, Tagged users become invisible and untraceable by ISPs, therefore bypassing any regional restriction.
Other notable features of NordVPN include"
High-end encryption
Kill Switch
Split Tunneling
CyberSec Ad-blocker feature
Multi-hop
Customer Care
Simultaneous Connections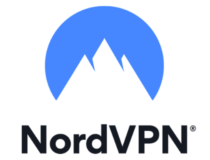 NordVPN
Bypass geo-locks on Tagged and chat without the fear of being tracked!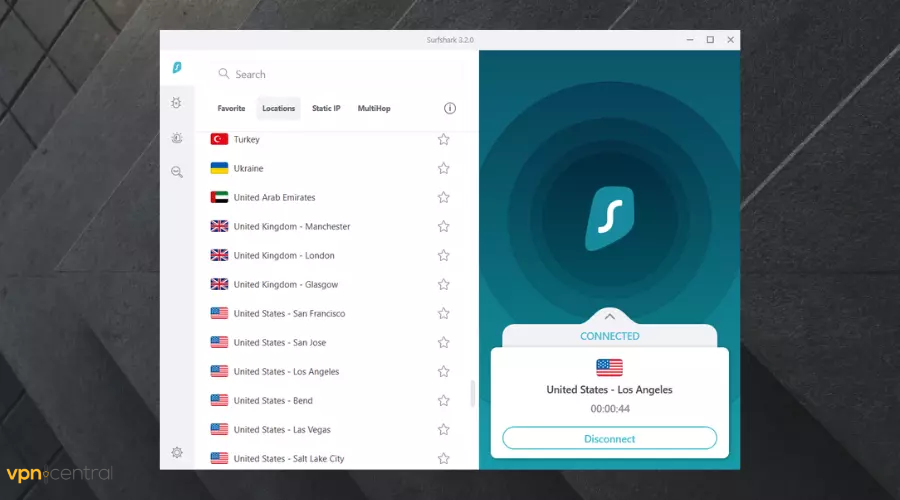 Surfshark VPN boasts industry-standard security and privacy features that give users a memorable socializing experience. What could you need to enjoy Tagged?
If restricted, you can always connect to an unrestricted server. Just pick one of Surfshark's thousands of fast and secure servers.
The kill switch feature secures the server connection all through, closing all loopholes in case of a breach or interruption.
There's more! The VPN offers users DDoS and Leak protection so their connection on Tagged is totally protected and secure.
It's an all-rounder for safety and privacy. You can trust its Cleanweb ad-blocker feature as well if you want to stay clear of distractions when socializing.
This is a user's favorite VPN not only because it's highly performant, but also thanks to its budget-friendly pricing. In fact, Surfshark is amongst the VPNs with the lowest one-month subscriptions.
We look at more notable features of Surfhsark and how it helps access Tagged from anywhere:
Kill Switch
Thousands of Servers
Lag-free
No Log Policy
AES 256-bit Encryption
OpenVPN Protocol
Simultaneous Connections
Customer Care
Split Tunneling Technology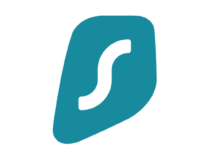 Surfshark
Remove restrictions and protect your identity with unlimited VPN traffic!
📍 How do I change my location on Tagged?
Open your Tagged app.
Select Profile.
Expand the top navigation bar and select Info.
Tap on the Edit button.
You will be able to edit your location as well as other profile info. Enter your new data.
When you are finished, select Check.
Tagged is a popular dating and socializing platform where people meet fellows from their region. However, to explore wide and not limit your experience to your geographical location, a VPN can answer your needs.
🗺️ Which country use Tagged the most?
Tagged has a worldwide audience with people connecting from Turkey, the UK, Italy, and France, just to name a few.
But the biggest flow of users comes from the United States, with over 120 million users connecting from the US.
That's almost half, considering that the app has roughly 300 million users worldwide.
Conclusion
In exploring VPN as a solution for Tagged, you should choose a server, particularly that of the state you wish to meet people.
Choosing the right server will present your online presence as being there, allowing you to see others that are really in the state or region.
A VPN will help you expand your bypass blocks on OkCupid, Tagged, and other dating apps as well.
While doing this, match up your security with other features of the VPN we have listed. Share with family and friends who may also want to socialize because these VPNs allow simultaneous connections per subscription.