When Formula One (F1) originally began, it was broadcast on a single channel. However, now that F1 has grown into a global phenomenon, spectators can watch races from all over the world.
F1 TV PRO is one of the most popular online platforms that broadcast F1 races, news, and other insightful info regarding the sport.
Unfortunately, the channel is not available all over the world. Despite being a country with a major F1 fanbase, Australia is one of the places where F1 TV Pro is blocked.
If you try to connect to the service from Australia, you will get an error message of this sort:
F1 TV Pro is not available in your country
Luckily, F1 fans in Australia have a variety of options for watching the sport, but the most reliable one is to use a VPN.
Does F1 TV Pro work with VPN in Australia?
Yes. If you reroute your traffic with the help of a VPN, you will be able to bypass the geo-blocking and watch F1 TV Pro in Australia.
Are you confused about what a VPN is? A VPN (Virtual Private Network) service encrypts your traffic and routes it through a server in another country of your choice.
This tricks F1 TV Pro into thinking you are browsing from a country where the service is available. Thus, you can stream the content as normal, without any issue.
We advise you use a reputable VPN service as F1 TV Pro uses geo-blocking and is likely to block you if they detect you are using it. All the VPNs on this list work well and are very private and secure.
How do I watch F1 Races from Australia with VPN
Now you know that a VPN will reroute your traffic making it look like you browse from a different location. Here's how you can watch F1 TV Pro with the help of a VPN:
Subscribe to a VPN service with servers where F1 TV is available, like Private Internet Access.

Download the app and enter your credentials (we actually bought a plan in order to test the product).

Open the app, and select the location from the main window. We will choose a US server, but you can use the list of countries above as a point of reference.
Go to the F1 TV website and start broadcasting.
What are the best VPNs to watch F1 races in Australia?
We found some really good VPN options that will let you connect to F1 TV Pro in Australia without a problem.
When we did our research, we focused on services with large server bases in the areas where F1 TV is supported. Only safe and high-performant tools made the final cut:
With this list, we tried to offer variety. You will find that these VPNs have different features, price ranges, and various styles of user interfaces.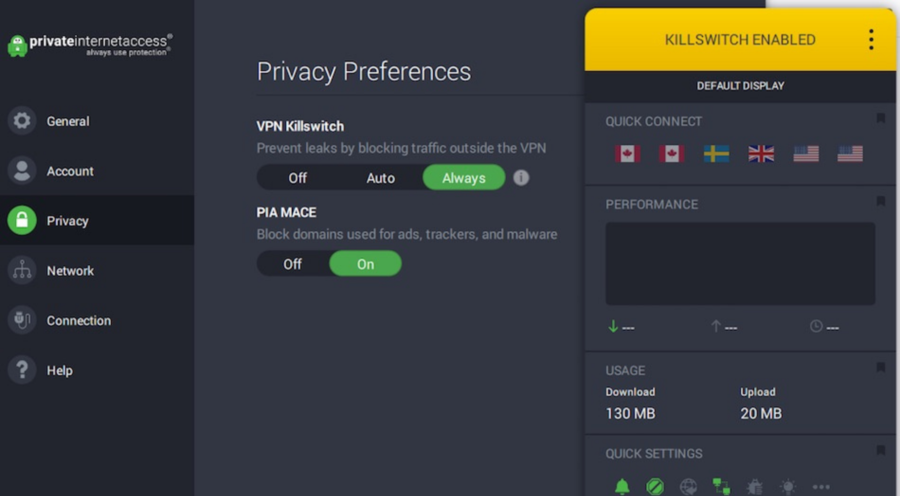 Private Internet Access is a secure and fast VPN service. Its large server base of over 35 000 servers that reach up to 10Gbps makes it one of the best options for F1 TV Pro.
It offers access to over 80 virtual locations, with the main focus on the United States. PIA is a multi-platform VPN with simple connection options on all of its apps.
You just have to open the main window and connect at the press of a button. Users can either select the auto-connect option and the app will automatically route the traffic through the best service available.
Another option that may be better if you intend to watch F1 TV is to manually pick your server location.
You just have to browse through PIA's server location list, click on your preferred location and connect.
Before a race, simply check the countries where it works and prepare a list of servers you may use if the F1 TV Pro disconnects at some point.
We must also mention that this VPN is very secure and private. PIA's team clearly states that they do not keep any logs of user data.
It also offers military-grade AES-256 bit encryption, private DNS on every server, and an emergency killswitch.
Pros
Fast speeds
No logs
P2P allowed
Unlimited bandwidth
Adblocker
24/7 live chat support
Cons:
US-based company (potential for NSA spying)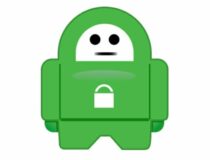 Private Internet Access
Stream F1 TV Pro from anywhere with this secure and fast VPN with a huge global server network.
2. ExpressVPN – great obfuscated servers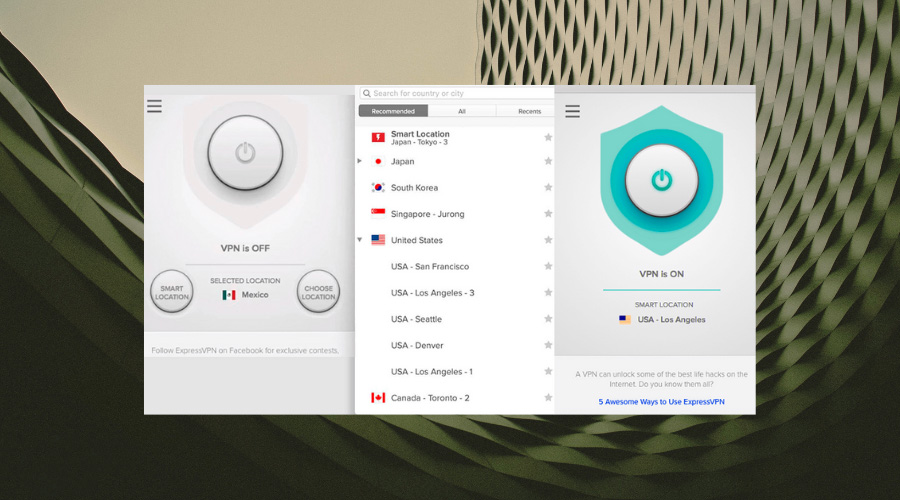 Next, we have one of the most recognizable VPN services, and for good reason. ExpressVPN is one of the best VPN services to unblock F1 TV Pro in Australia.
In spite of the huge competition, ExpressVPN remains a solid option to bypass geo-restricted content. This is thanks to its advanced technologies that make sure your data is fully encrypted.
Not only that, but the tool has powerful features that hide the fact that you use a VPN in the first place. It gives you the possibility to connect to obfuscated servers.
These use double the amount of encryption a normal VPN server would use. So chances to be detected and tracked down are very very small.
ExpressVPN provides speedy, stable, and feature-packed apps backed up by serious privacy and security features and are one of the very best for unblocking streaming sites like F1 TV Pro.
Now ExpressVPN may be a little bit on the pricier side as opposed to other options on this list and in the VPN market in general. But its well-rounded features set justifies the price.
Pros
Lots of servers in 160 different locations
Top-notch app design
Lightway protocol delivers outstanding performance
Excellent support team
Cons:
Expensive as compared to its alternatives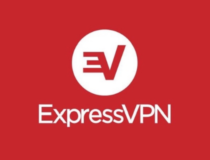 Express VPN
Enjoy F1 TV Pro from Australia by simply rerouting your traffic through this top-level VPN.
3. NordVPN – huge server network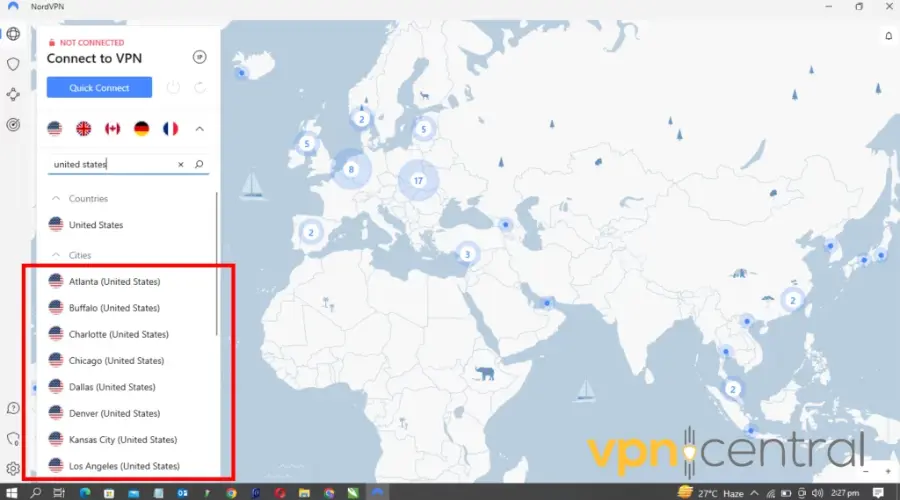 NordVPN has a large network of servers and provides fast speeds. This is important if you want to stream video content.
Not only will a VPN with good coverage bypass geo-restrictions, but high-speed servers ensure a seamless watching experience, without interruptions or slowdowns.
As any reputable VPN should, NordVPN does not keep any logs on your data. So you don't have to worry about your history, location, or other info being sold to third parties.
It makes an excellent service with real brand power thanks to its NordLynx protocol which delivers excellent speed, fantastic content unblocking capabilities, and some privacy features.
To fight censorship and make sure you don't get blocked from restricted platforms or sites, NordVPN implements the DoubleVPN feature.
We suggest you enable it when you access F1 TV Pro because it routes your data through 2 different server locations. This will ensure your activity will stay private and no one can guess your actual location.
Nevertheless, keep an eye out for higher prices on renewal, and be aware that the mobile interface may not be to your taste.
Pros:
Big server park
No logs policy
Fast speeds
Automatic kill switch
DNS leak protection
Cons:
The map-based interface feels awkward on a mobile screen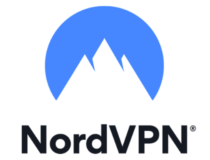 NordVPN
Protect your data and enjoy content all around the world with this reliable and secure VPN service for all devices.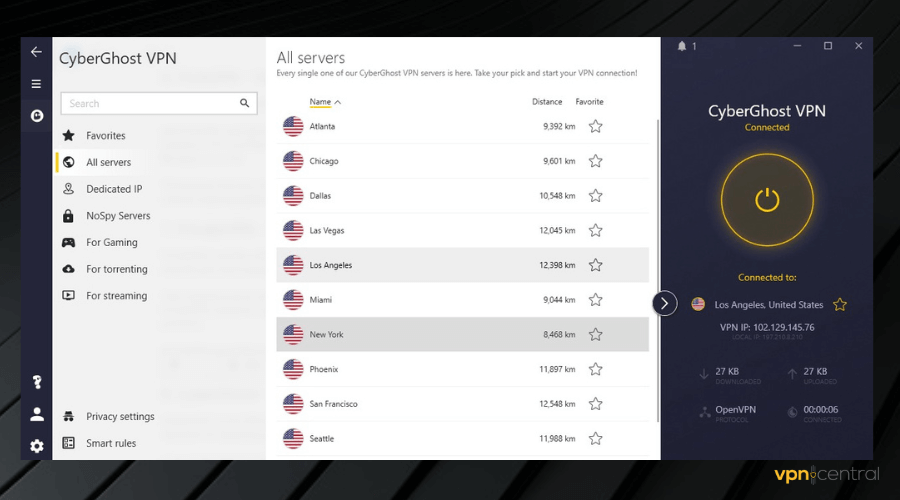 CyberGhost is another excellent option for unblocking F1 TV Pro in Australia. With this VPN, you can connect to dozens of locations across the globe that will unblock F1 TV.
These include most of the countries where F1 TV is available. It has a bigger coverage in the US and Europe, but has an overall good amount of servers in all its locations, providing fast speeds.
It does not keep any logs of your data. You can be confident that your privacy is protected and no one can get any info about your online endeavors, identity, or location.
CyberGhost VPN makes an excellent service with real brand power, thanks to its security protocols which deliver excellent speed, fantastic content unblocking capabilities, and some privacy features.
It's an overall great VPN with multi-platform apps for pretty much any device. The mobile user interface may take a bit of getting used to, but it's overall very performance-oriented.
Pros:
Money-back guarantee for 6 months or more
Ideal for US Netflix, F1 TV Pro, Amazon Prime, and Disney+.
Large server fleet
Value for money
Cons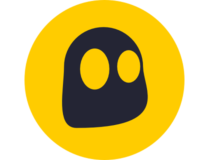 CyberGhost
Unblock F1 TV Pro and enjoy unlimited streaming at exceptional speed.
5. Windscribe – best free option
Windscribe is another excellent option for unblocking F1 TV Pro in Australia.
This VPN isn't a market leader in any one area, but it's a good service that's versatile and could work for most people.
However, the generous free plan makes it one of the best free plans around, despite its slightly slower speeds and weak support.
So if you want to try out a free VPN, Windscribe is one of the best options. It is secure, safe, and is capable to unblock streaming services, which is a rare thing for free VPNs.
It does not keep data logs either. While this is pretty much standard practice for paid VPNs, free VPNs generally make their profits by selling user data to third parties, but that's not the case with Windscribe.
Just like the other mentions on this list, Windscribe has an impressive server base. You can connect to 110 different virtual locations from 63 countries across the globe.
On the downside, the free plan does place restrictions on how much data you can use. If you want to increase that amount, consider getting a subscription.
Pros
Lots of advanced features.
Free 10GB per month.
Unblocks Netflix, F1 TV Pro, and many more.
Multiple payment options.
Cons
No 24/7 live support.
No US Netflix blocking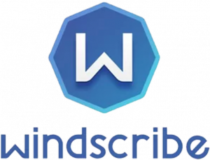 Windscribe
Enjoy restricted conent worldwide for free with this reliable VPN with zero logs policy.
6. IPVanish – best for multiple devices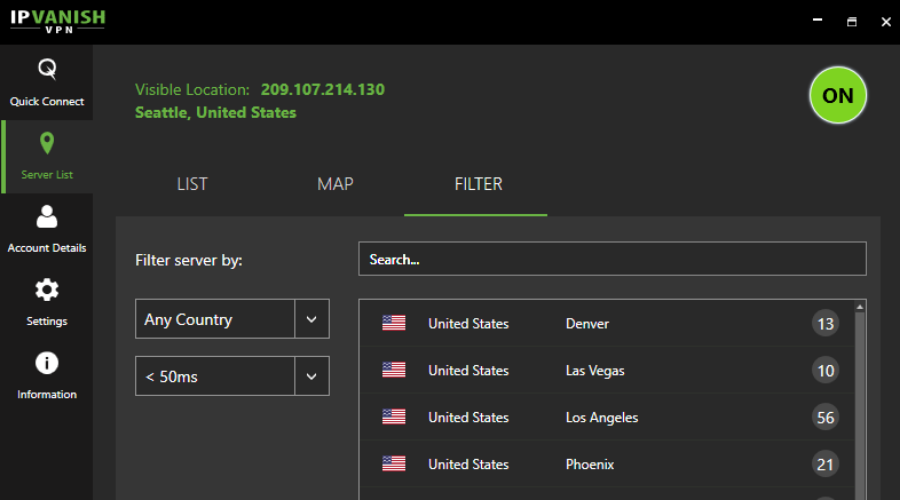 Another VPN with a generous number of server locations is IPVanish. It is a good option for F1 TV because it's private and has 75+ worldwide locations to choose from.
IPVanishe has advanced encryption as well as DNS leak protection. Your location and traffic data are protected.
It gives users the possibility to choose from a wide range of different VPN protocols. For video streaming, we suggest IKEv2, Open VPN, or WireGuard.
You can also let the VPN app create an automatic configuration based on your actual traffic location. This can give you the best results in terms of speed.
The same thing applies when selecting servers. The app can automatically connect to the best location for your configuration, but you can also manually pick a server location of your choice.
You can always take advantage of IPVanish's 30-day money-back guarantee if you are not satisfied. IPVanish's refund policy is unlike any other VPN we've tested.
Pros
Unlimited device connections
Money-back guarantee
Excellent security protocols
Cons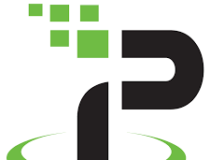 IP Vanish
Enjoy the web without censorship by connecting to one of the fast servers of IP Vanish.
7. PureVPN – incredibly fast servers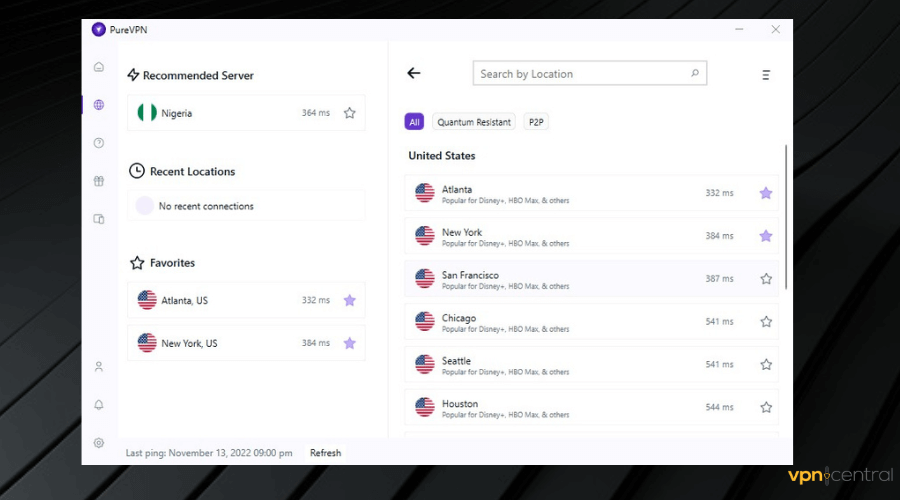 With mostly positive reviews, PureVPN is a user favorite when it comes to surpassing restrictions.
It's a great VPN for media consumption, offering strong data encryption, a wide range of security protocols as well as seamless torrenting and streaming support.
It should provide seamless video streaming because it gives you the possibility to connect to very fast servers.
PureVPN recently introduced a wide range of servers that are able to provide 20Gbps speed rate.
It is capable to surpass any geo-restricted content including F1 TV Pro. It is also proven to work with other popular platforms like HBO Max or Netflix.
Not only that, PureVPNhas dedicated apps for over 20 different types of devices, making it one of the most versatile VPNs on this list.
Pros
KPMG certified
Covers up to 10 simultaneous connections
Audited no logs policy
Cons
Window kill switch issues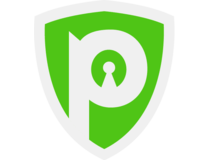 Pure VPN
Stream F1 TV Pro in high quality with this exceptionally fast VPN with servers in all key locations.
Countries where F1 TV Pro is available
If you wonder what's the best location to watch F1 TV Pro, look no further. Currently, according to their official website, F1 TV Pro is available in the following countries:
| | |
| --- | --- |
| North America | Anguilla, Antigua, and Barbuda, Bahamas, Barbados, British Virgin Islands, Cayman Islands, Dominican Republic, Dominica, Costa Rica, Grenada, Guadeloupe, Guatemala, Haiti, Honduras, Jamaica, Martinique, Mexico, Montserrat, Nicaragua, Saint Kitts, Saint Lucia, Saint Barthelemy, Saint Martin, Sint Maarten, Saint Vincent, And The Grenadines, United States Virgin Islands, USA. |
| South America | Argentina, Aruba, Caribbean Netherlands, Chile, Colombia, Curacao, Ecuador, Paraguay, Peru, Trinidad And Tobago, Turks And Caicos Islands, Uruguay, and Venezuela. |
| Europe | Austria, Azerbaijan, Belgium, Bosnia, Bulgaria, Croatia, France, Germany, Hungary, Monaco, Poland, Romania, Serbia, Slovenia, South Tyrol, Switzerland, Turkey, and Ukraine. |
| Asia | Azerbaijan, Turkey. |
If your location does not support F1 TV Pro, you can connect with the help of a VPN. As you can see, there is a wide range of locations to choose from.
We suggest you pick a VPN service that has coverage in more than just one of these areas. This way, in case there are problems with the VPN servers in one location, you can choose another one of the F1 TV Pro countries.
How can I watch F1 for free in Australia?
If you want access to all the content on F1 TV Pro, you will need to reroute your traffic. To do that, you will have to use a VPN service.
A reliable free VPN that bypasses F1 TV Pro restrictions is Windscribe. You can read more about its features in the overview above.
There are other free VPN options available on the market. If you try them out, make sure they have servers in the areas where F1 TV is available.
So with all the above VPNs, you can be sure to unblock F1 TV Pro in Australia and watch all the races live! If you are a F1 fan, this is one of the best platforms to stay updated with all the events in the sport.
Which one of these VPNs is your favorite? Let us know in the comments below. Also, if you have another VPN recommendation that is really good for watching F1 TV Pro in Australia, please let us know.