10 play is a free online streaming service based in Australia run by Channel 10.
It is well-known for its enormous library of shows, which includes reality series, live TV, sports, and news.
For instance, it streams FBI Most wanted and the Australian Survivor.
However, anyone in the UK can't access it because it is geo-locked.
Nevertheless, we resolve this issue using a trustworthy VPN that can help to watch 10 play from the UK.
Why do you need a VPN to watch 10 play outside Australia?
10play streams their show for free, but the service is only available to viewers located in Australia.
If you try to access 10 play from outside Australia, the platform will likely block you from viewing the content due to your IP address revealing your location.
You will see an error message which reads:
10play is available for Australian residents only.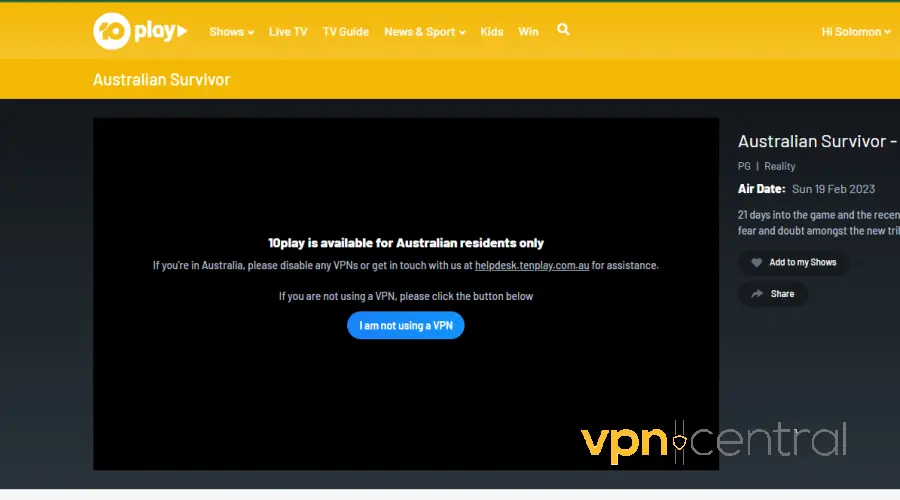 Therefore, to escape this restriction you'll need an Australian IP address to watch 10 play from UK, which a VPN service offers.
How then can you use this VPN to shield your UK IP address from being recognized?
How to watch 10 play from the UK?
With so many VPN services out there, it can take time to decide which one to use.
However, one of the best VPNs to use is ExpressVPN to stream 10 play in the UK due to its reliable performance and unblocking abilities.
This VPN provider will help you bypass geo-restrictions by hiding your IP address and giving you access to 10 play with an Australian IP address.
Here's how to use ExpressVPN to access 10play in the UK:
Visit the ExpressVPN website and sign up for a subscription.
Download and install the ExpressVPN software on your device. The software is available for  Windows, Mac computers, smartphones, and tablets.

Follow the installer wizard then open the app and login into your account.

Connect to a server located in Australia.

Once connected to a server in Australia, visit the 10 play website and create a free account.

With your VPN connection active and an Australian IP address, you will be able to create a free account on 10 play. 

Start streaming your favorite show on 10 play from the UK!
Best VPN services for watching 10 play in the UK
Although you can unblock 10 play with different services, we have carefully selected the best 10play VPNs you can use.
Therefore with a thorough comparison with other VPNs with respect to speed, security, server network, and device compatibility, we have these three:
1. ExpressVPN – excellent unblocking abilities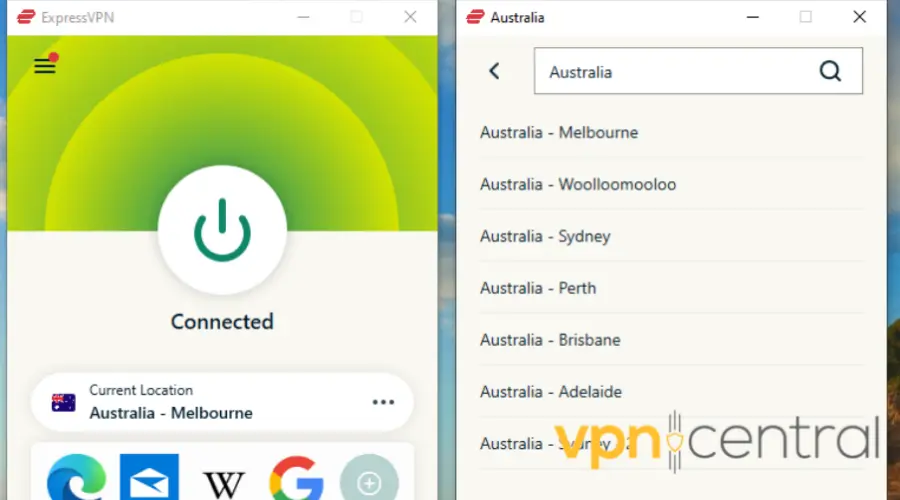 ExpressVPN has a vast network of over 3000 servers spread over 94 countries, including 25 locations in Australia.
Also, it gives excellent video quality when you stream shows like Australian Survivor, Cold Justice, and Leverage on 10 play using Australian servers.
In addition to 10play, ExpressVPN has excellent success with other Australian TV providers. So you can watch any show you want in the UK.
For example, it streams Kayo Sports and iView in the UK, with incredible streaming quality.
Also, the company offers a unique Media Streamer tool that delivers an excellent streaming experience to users.
This tool works for platforms like Roku, Apple TV, and game consoles that do not allow VPNs.
ExpressVPN uses AES 256 encryption to give quality streaming security.
Also, it supports simultaneous use on five devices and includes excellent security features like Kill Switch and Spilt Tunneling.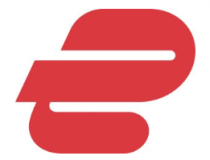 ExpressVPN
Connect to ExpressVPN for unresticted access to 10 play!
2. NordVPN – multiple Australian servers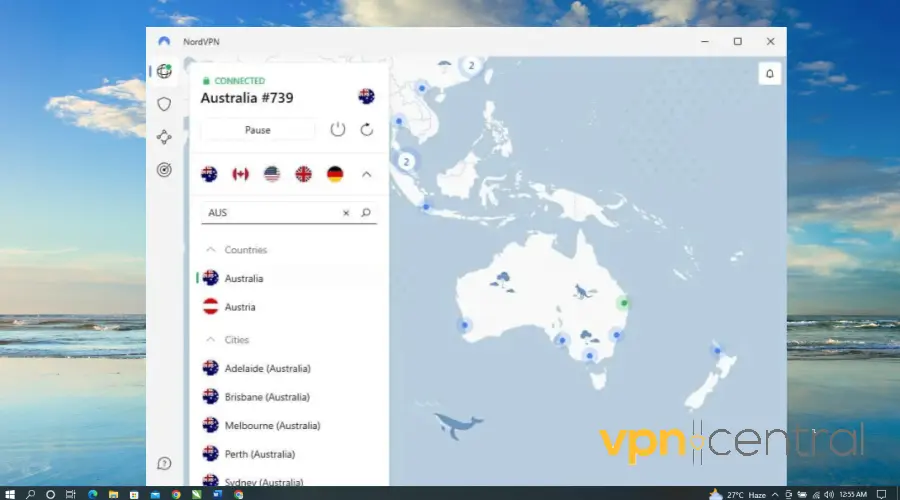 NordVPN boasts one of the largest server networks with over 5000 servers worldwide.
They include 200 Australian servers for streaming popular shows like The Middle and NCIS.
Also, NordVPN has a successful track record with unblocking The Voice Australia in the UK, The Traitors Australia and even The Block.
Moreover, NordVPN takes the protection of your privacy seriously.
Therefore, it provides a wealth of security tools to keep you secure online using a kill switch and 256-bit AES encryption, to mention a few.
For an additional layer of online security, it even provides Double VPN servers and adheres to a strict no-logs policy.
Moreover, it has apps for Windows, Mac, Android, iOS, Linux, Amazon Fire TV, and Android TV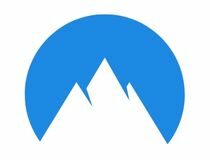 NordVPN
Watch 10 play in UK in just a few clicks with this reliable VPN!
3. CyberGhost – high-speed service for streaming 10 play.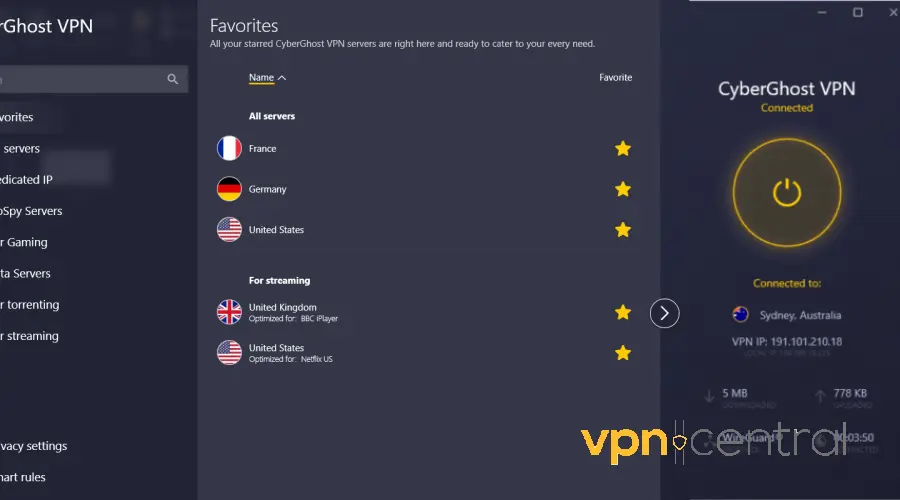 CyberGhost streams smoothly and lag-free with 10 play because of its network of over 9,000 servers spread across 90 nations including Australia.
In case a server it's slow or not working on 10 play, the only thing you have to do is click on a different server and you'll be reconnected within seconds.
Also, it protects you against data theft and snoopers using 256-bit AES encryption.
Therefore, this makes it a very safe VPN to consider, especially when combined with DNS leak protection, a kill switch, and an integrated malware scanner.
With the help of CyberGhost's programs for Windows, Mac, Linux, Android, iOS, Amazon Fire TV, and Android TV, you may watch 10 play from the UK on your device.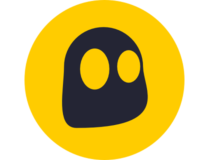 CyberGhost
Enjoy all content on 10 play even in UK using this reliable streaming VPN!
Wrap up
With the help of a reliable VPN service, you can trick streaming apps and make it seem as if you were browsing from within Australia.
While many VPN services are available, choosing one that prioritizes user privacy and security and offers a good streaming experience with an Australian server is essential.
Following the steps outlined above, you can easily unblock stream your favorite show and watch 10 play from the UK.
And if your current VPN isn't working with 10 play, check out this helpful guide.